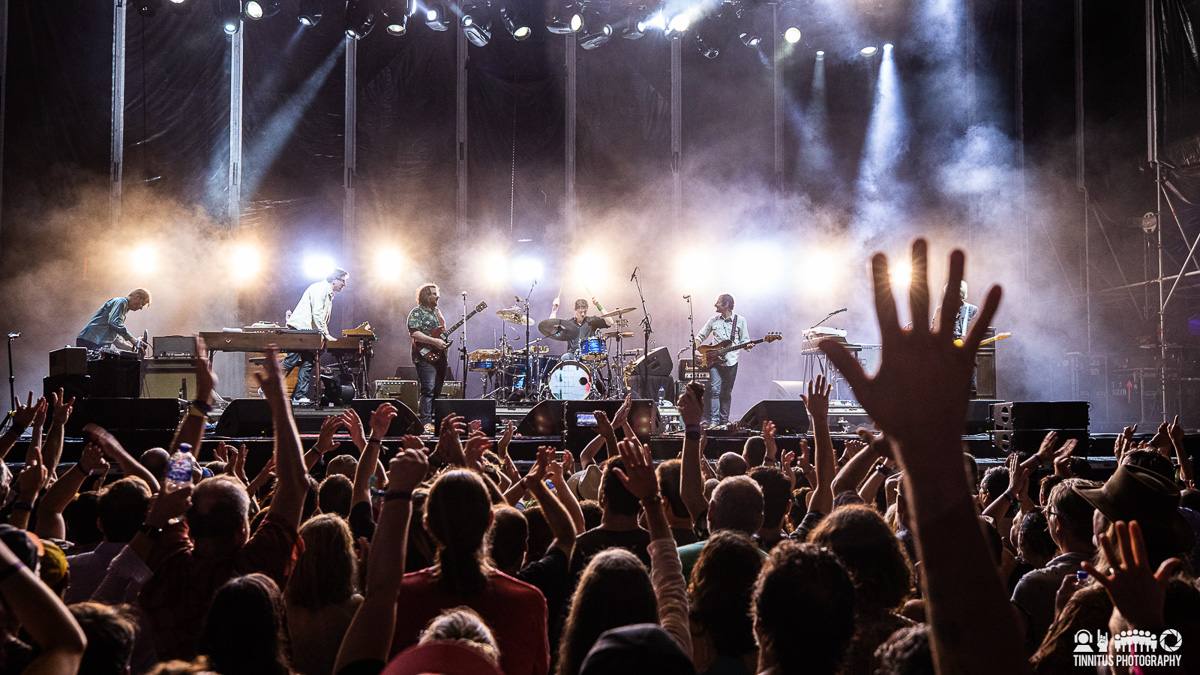 23 January 2020
All photos by Tim Bugbee
"We're all wearing our swimsuits, in case you were wondering what Nels Cline swims in," quipped Jeff Tweedy early during the band's first set. Of course, Cline was wearing what he usually wears on stage, a fitted button-down shirt and dark trousers, but that would change on the final day. More on that later. If Mexico feels like a strange place to hole up with Wilco, you aren't alone, with Tweedy wryly commenting that he was thinking of the beach when he wrote the lyrics to "Bright Leaves," the somber, post-Autumnal lead track from last year's Ode To Joy that Wilco chose to kick off their set on the first night of the four day event.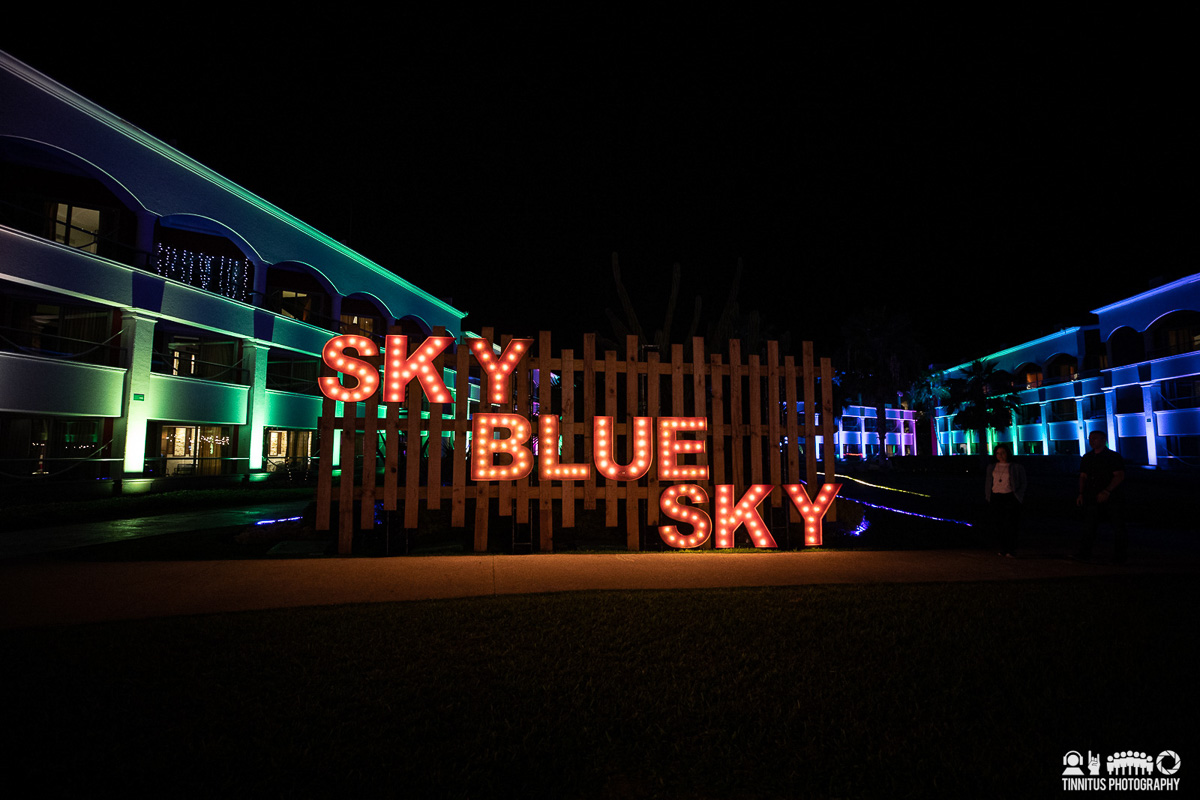 Before I get into the nitty gritty of the performances, which were universally excellent, I want to talk a bit about the somewhat ludicrousness of the event. Cloud 9 certainly knows how to organize a large-scale event and Wilco's no stranger either, with six Solid Sound events under their belt and the four days was smooth sailing from minute you stepped foot on the shuttle to the resort and through the next four days. Clearly this isn't Cloud 9's first rodeo. The staff of the resort couldn't be more helpful or friendly, and seeing a band with the clear, aqua waters of the Caribbean either within view or lapping against your legs couldn't be beat. Not exactly the environs you'd immediately think of when watching Wilco do their thing, but a brief shower during their second night's set ("We have a little black cloud that follows us around") brought back memories of certain soakings on Joe's Field at Solid Sound. Only the train whistle was missing.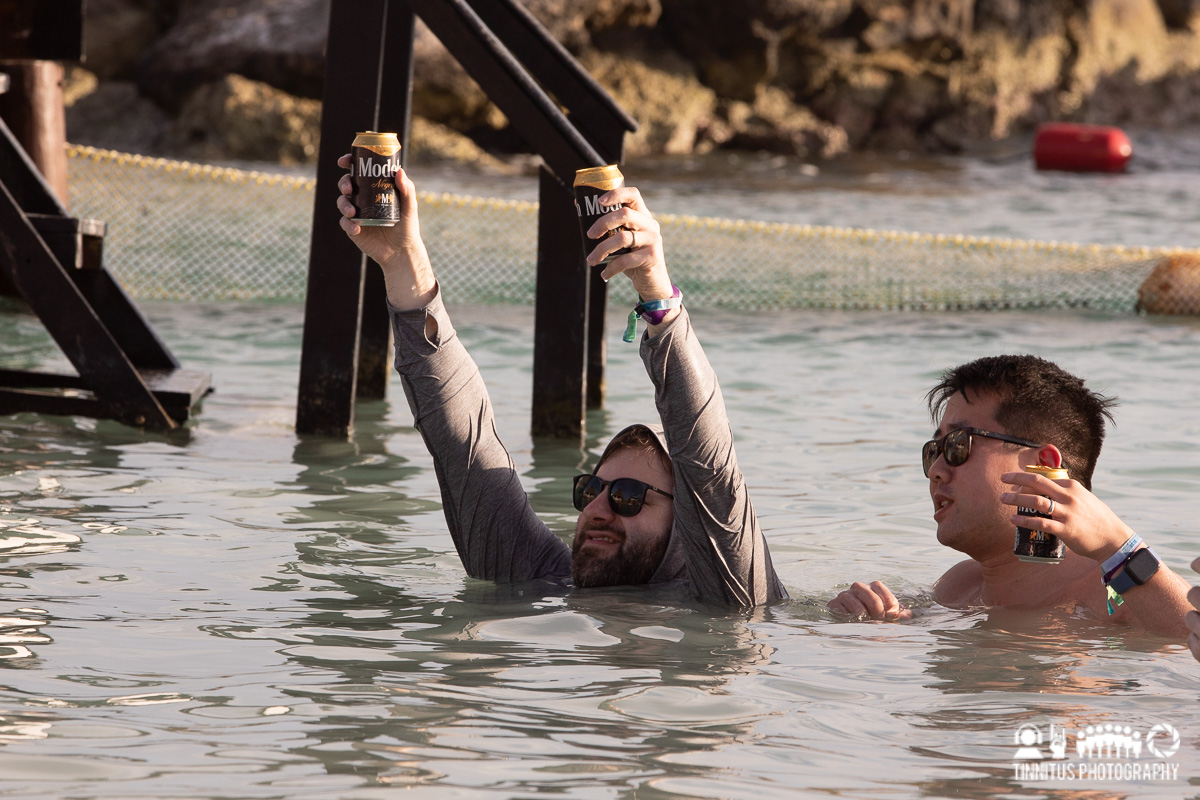 Unlike Solid Sound though, this event required a pretty hefty financial commitment from the fans, one that many Wilco fans came to the rueful conclusion that they just couldn't swing. The all-inclusive aspect is nice in that you don't have to worry about outlaying cash for food or drink, both which were in endless quantities (and for the most part, very good), but it also tended to feel a bit like Vegas. That said, the older (more well-heeled?) crowd enjoyed themselves without overdoing it. I never ran into anyone being a belligerent drunk, despite the fact that a margarita was always just steps away. Or even less, if you took advantage of the many servers who hustled drinks out to fans during the performances or when just laying near the pool or beach.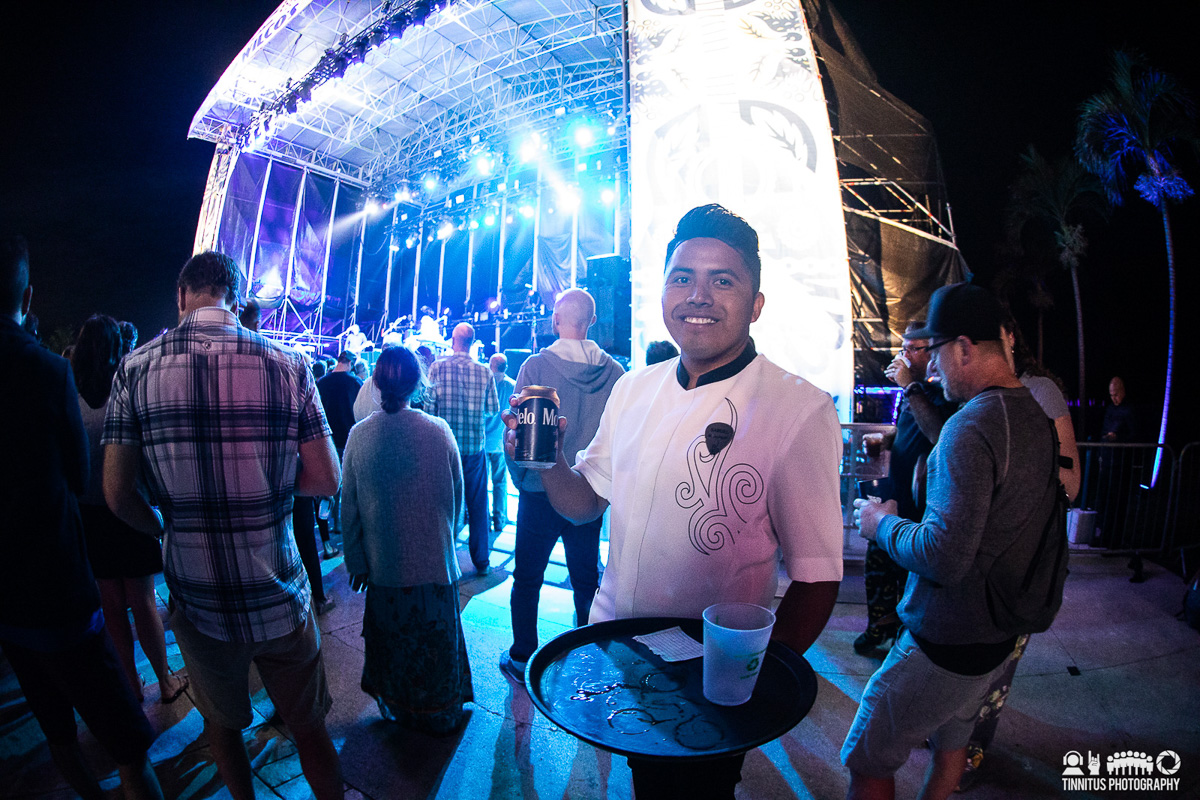 The other aspect of this event that really appealed to me is that it was a true hybrid of a vacation and a music festival. If you're like me, the FOMO aspect of missing a key performance is real, and if you're at an event with a handful of stages and set overlaps that make you age as you try to make your own Sophie's Choice, well – this wasn't that sort of event. You could take advantage of the several day trips on offer which were not included in the festival price, but if you are in Mexico and have the chance to swim in a cenote, I highly recommend it.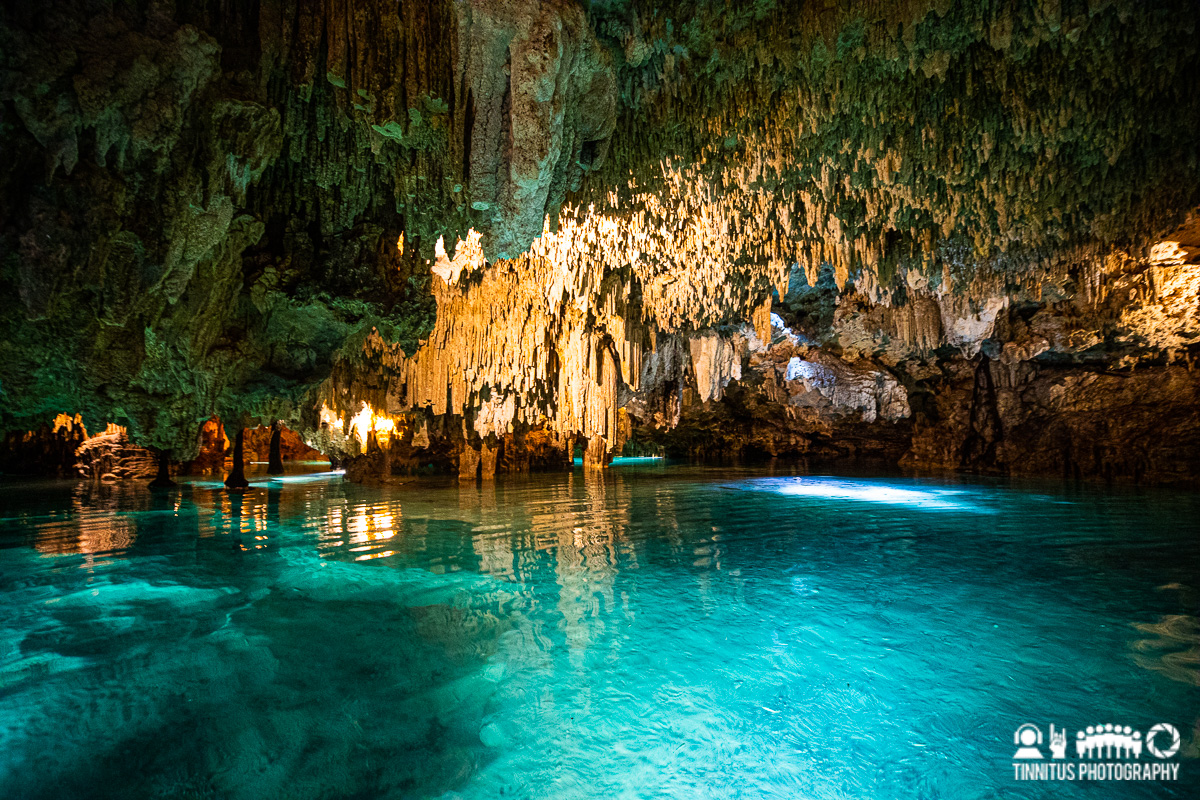 The basic layout had the main stage nestled in a large courtyard between two large buildings where certain high rollers had a sweet balcony view of the shows. The second stage was at the end of a lagoon where you could opt for laying on a beach chair, standing in the water, or lounging like a VIP in a rented cabana. The third stage was set back a few hundred meters from the beach stage, where possible viewing spots included a hot tub or the bocce court. This served as the locale for the late night shows and DJ sets, and was pressed into service for the Tweedy band show on Monday, when menacing clouds and possible thunderstorms were in the forecast.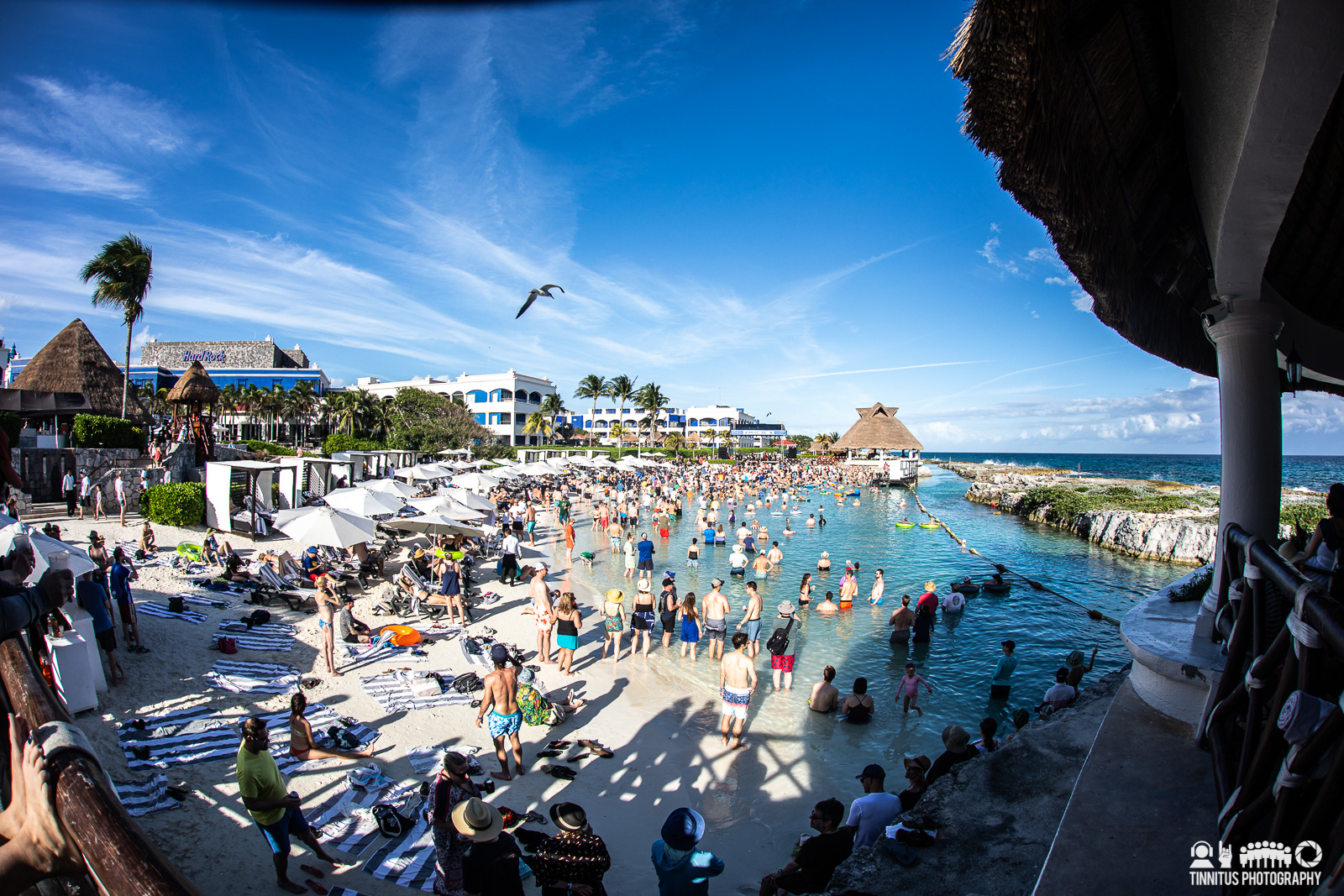 If going on an excursion wasn't in your plans but sitting on the beach all day wasn't in the cards, there were tons of other options besides lazily floating in the clear waters behind the sea break, looking at colorful fish swim by. Pools with shallow sections for young kids were in abundance, as well as two water parks for either young kids or larger kids (who might also be adults). If that didn't get your adrenaline flowing to a high enough rate, the Woodward skate and BMX park certainly would. Maybe a poolside round of rock and roll bingo appealed to you? How about a mezcal tasting hosted by Nels Cline and John Stirratt, where Cline goofed on himself by uttering the term 'mouthfeel'. Stirratt tasted a particularly smoky sample, comparing the scorched earth taste to the "Impossible Germany" guitar solo that Nels unleashes with regularity.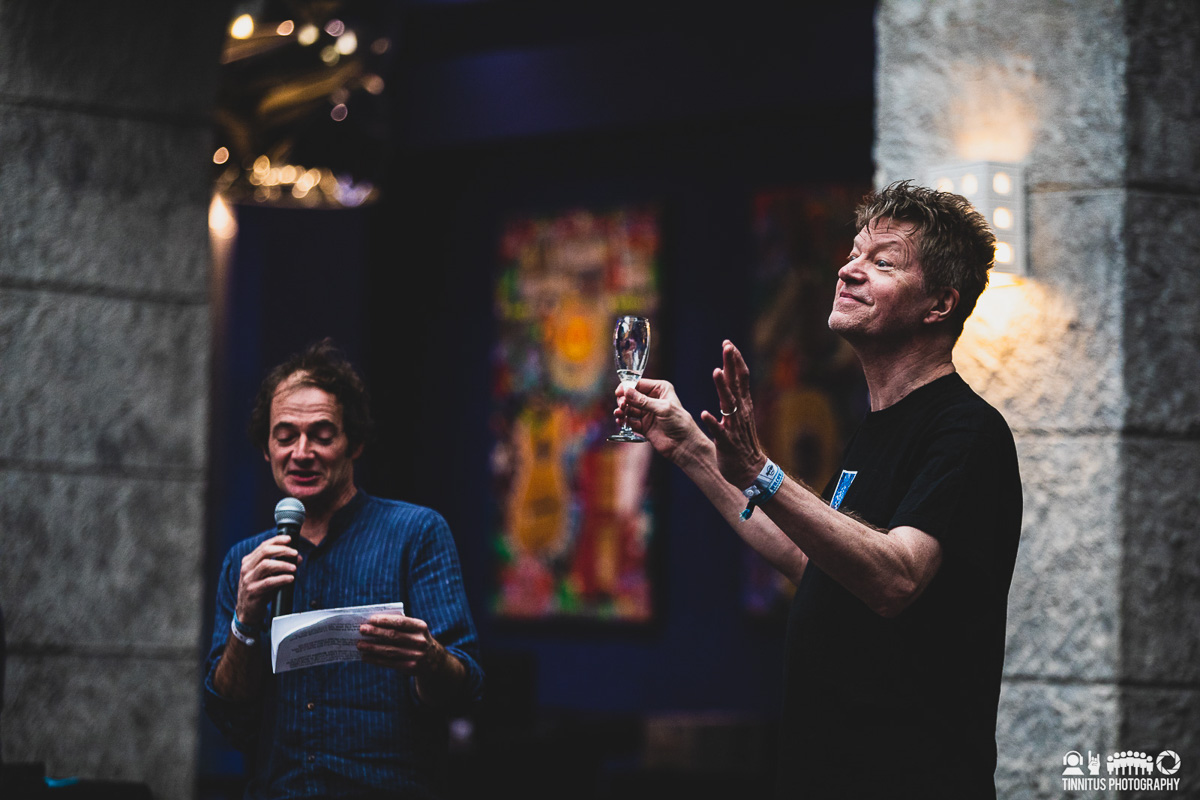 Any casual fan of Wilco is sure to be aware of their stance on social issues, justice and community; it basically boils down to being a compassionate human being. The Positive Legacy organization has partnered with Cloud 9 and provides a variety of efforts to better our world, be it humanitarian or environmental. And as a treat to the people who signed on for the day of service (underscored by being on MLK weekend, natch) Tweedy did a special solo set at a beach location a few miles away, kind of a mini Living Room session that he does from time to time, giving a great experience to a small number of people and donating the auction proceeds to charity. There was another chance to donate directly via the auction of several items, including a fairly amazing bespoke Sky Blue Sky clock, and a guitar signed by the Wilco members. Before the bidding for those items began, Yo La Tengo's Ira and Georgia spun some choice garage rock and R&B seven inch singles they brought with them from their collection.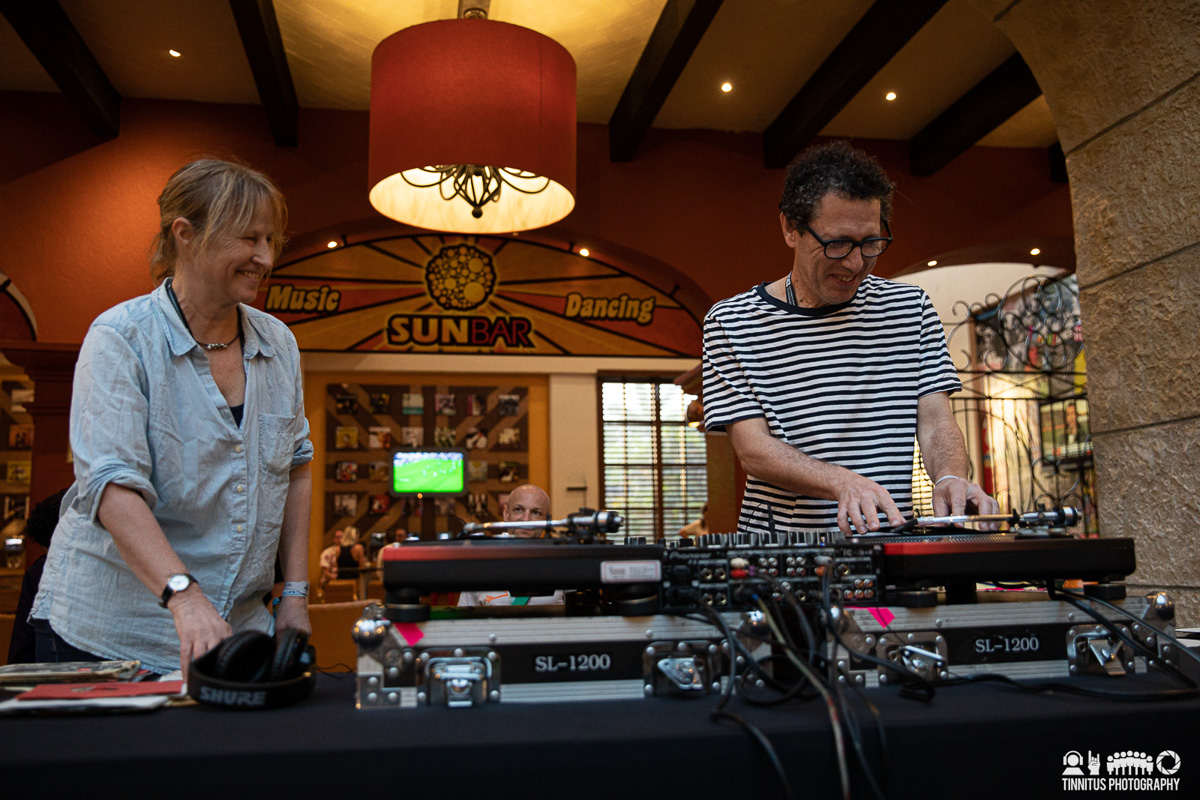 Let's get down to talking about what happened on stage, shall we? I mean, that's the reason all roughly 2000 people came down for this, and after Tuesday ended I can't imagine anyone was second-guessing their decision. As declared during the opening song of their second set:
Do you dabble in depression? Is someone twisting a knife in your back? Are you being attacked? Oh this is a fact, that you need to know, oh, oh, oh, oh Wilco, Wilco, Wilco will love you, baby
And they delivered on that promise. Let's talk some numbers. Between the three Wilco sets, Tweedy band and Jeff's private show for the Positive Legacy volunteers, there were 102 different songs played, with only "Airline To Heaven" getting double duty. Let that sink in for a bit… you could go years of seeing your favorite band play before that sort of set list variation became a reality, unless of course if your favorite band is led by Robert Pollard where they nearly managed to do that during a single show.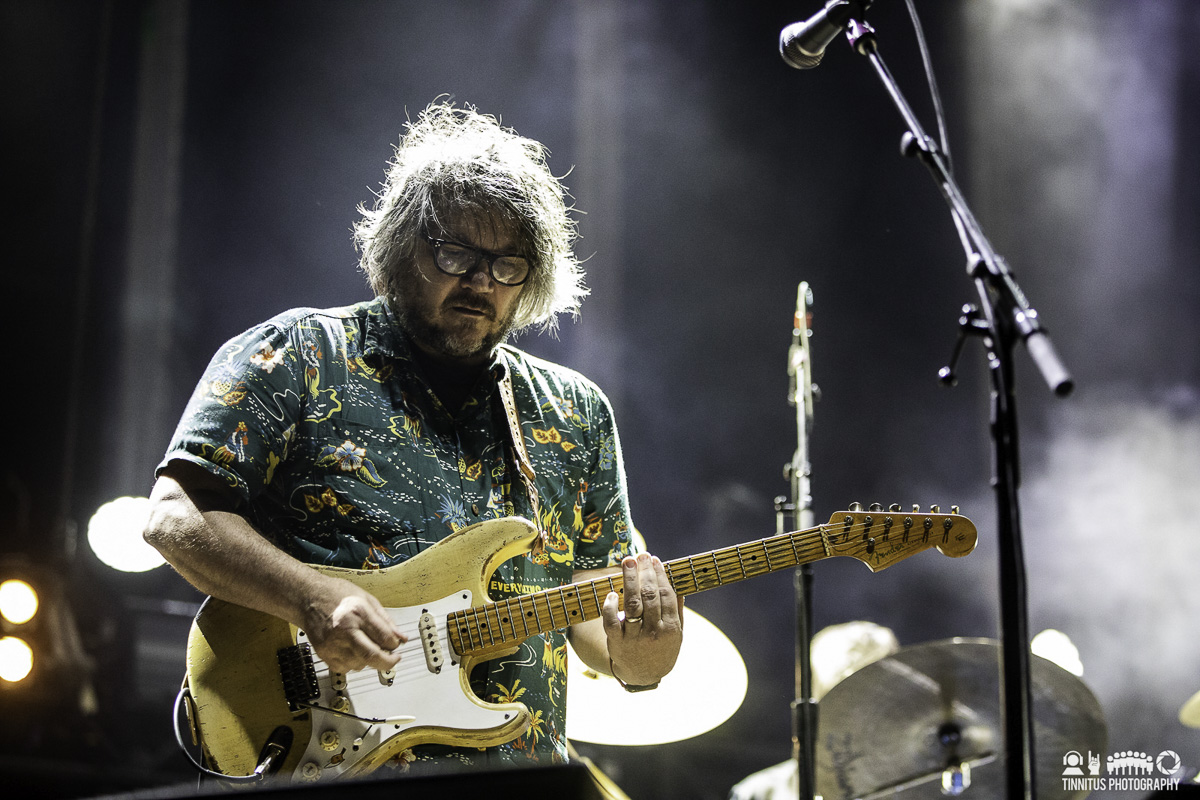 Highlights through the Wilco sets are tough to catalog. They are without a doubt one of the tightest bands out there, with expert musicians operating at the top of their game at every position. Nels Cline gets a lot laurels for his guitar wizardry and rightly so; the afore-mentioned "Impossible Germany" solo takes new twists and turns at every rendition, until the song resolves with Tweedy and Pat Sansone finally breaking the tension and locking into that massive riff/rhythm.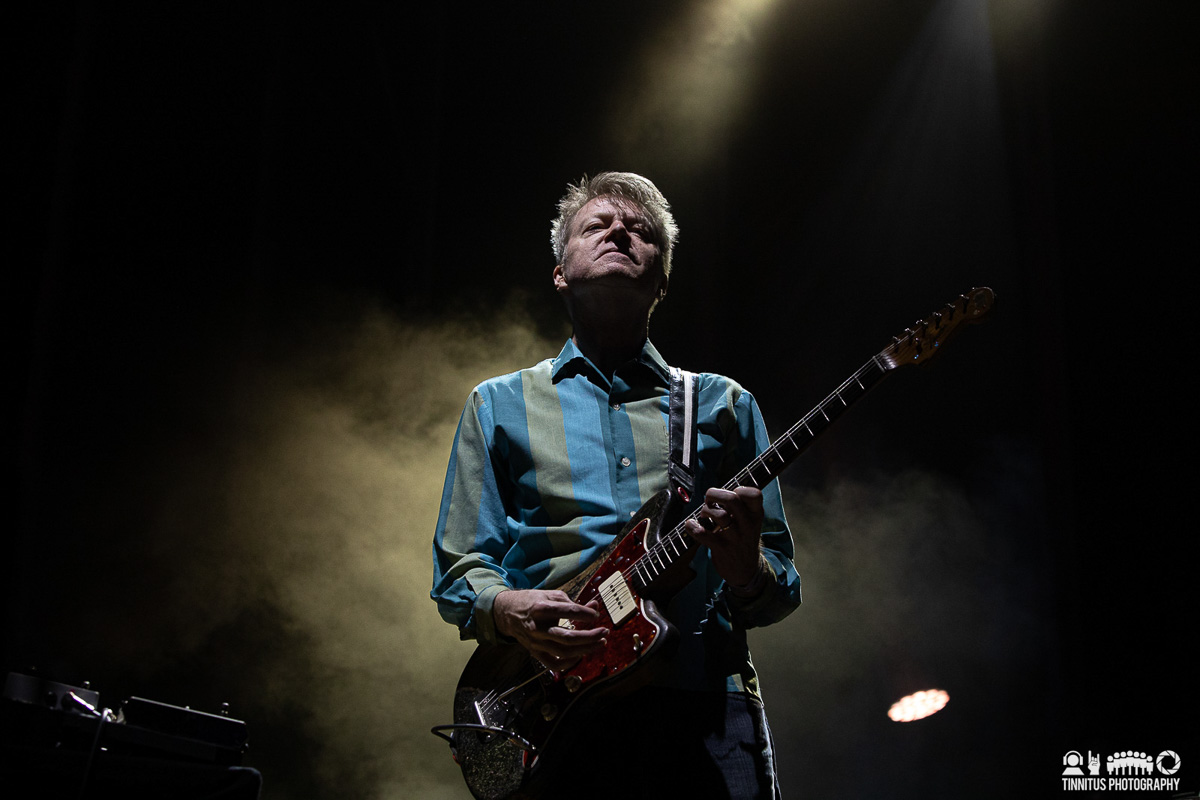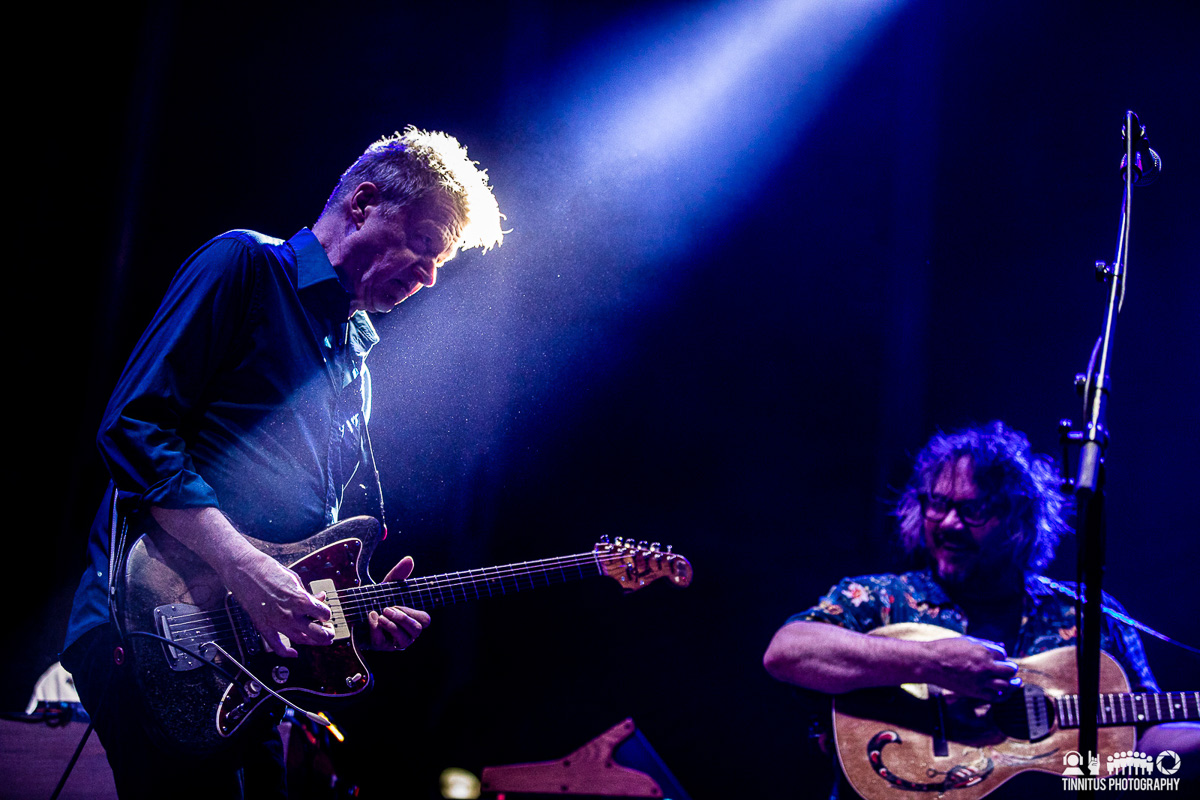 If you had a fantasy band draft, odds are pretty good that Glenn Kotche would be one of the early drummers picked as he's got touch, power, deftness and an indefatigable smile. During the menacing noise parts of "Via Chicago" he proved he was human by losing sticks twice but you'd never have known unless you were closely watching. I was, because he's a marvel to see perform.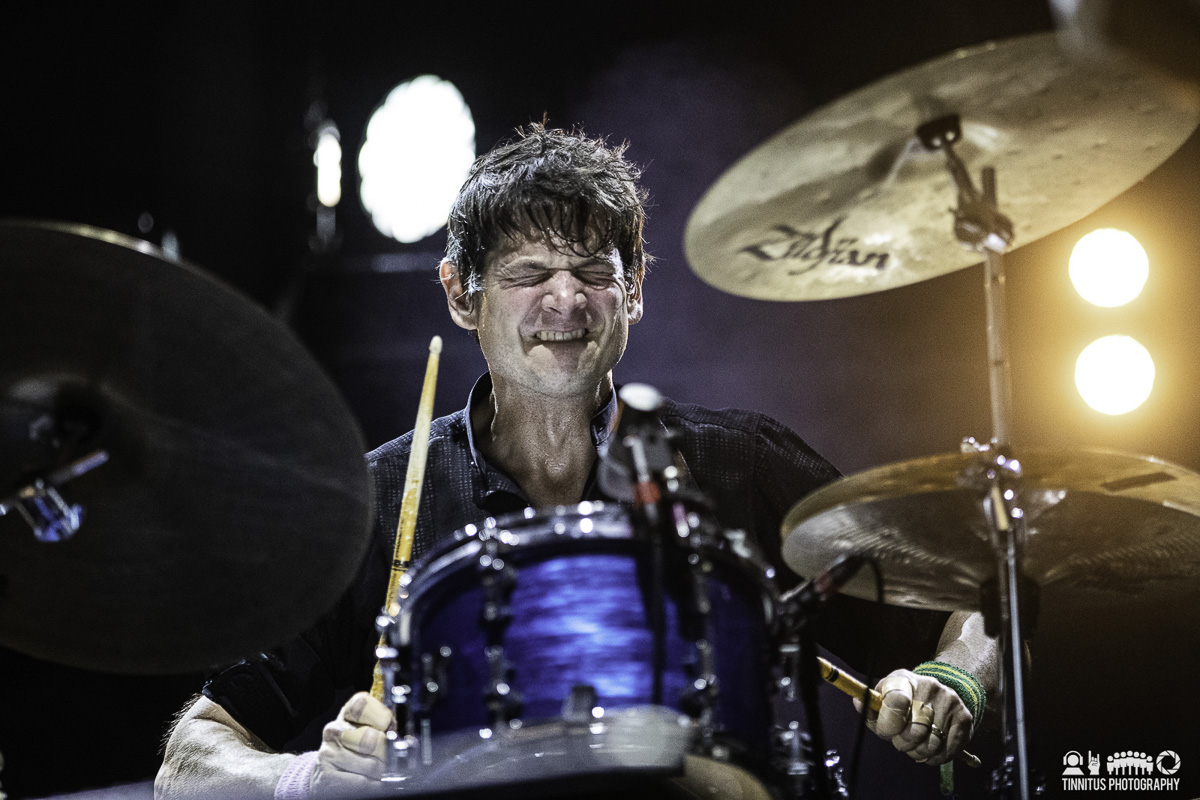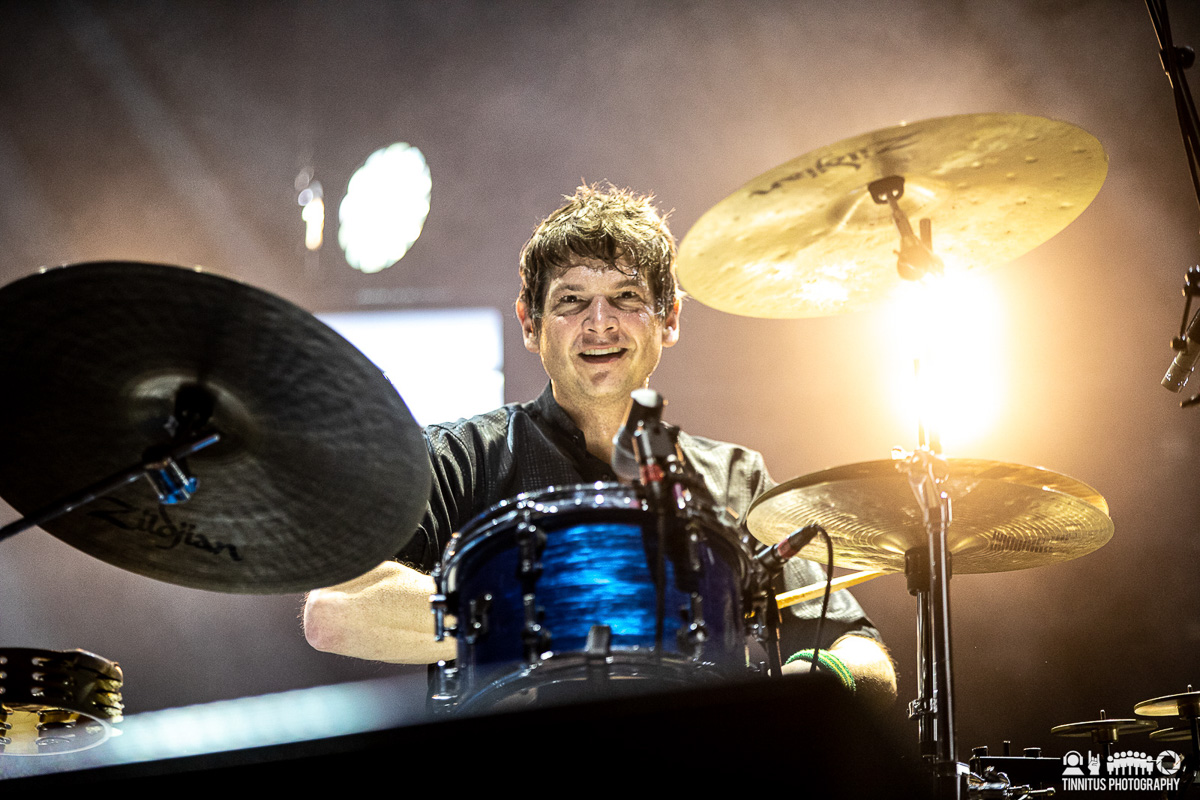 There are not a lot of bands with two keyboard players, but the layers of sound that Wilco meticulously build in the studio need that sort of set up during the live show. Mikael Jorgensen and Pat Sansone effortlessly create the sonic foundation and subtle flourishes that bring Tweedy's songs a certain sense of place and space, to let them breathe and take three dimensional shape. And Sansone has plenty of chops with fretted instruments along with his deceptively sweet background vocals; he's like the ultimate utility player on a baseball squad. Content with being in the background for the most part, he really came alive during "Box Full Of Letters" and "Hoodoo Voodoo," where after the first song Tweedy joked "You should hear him play banjo" and for the second he stood toe to toe with Cline, exchanging blistering guitar lines all the way through.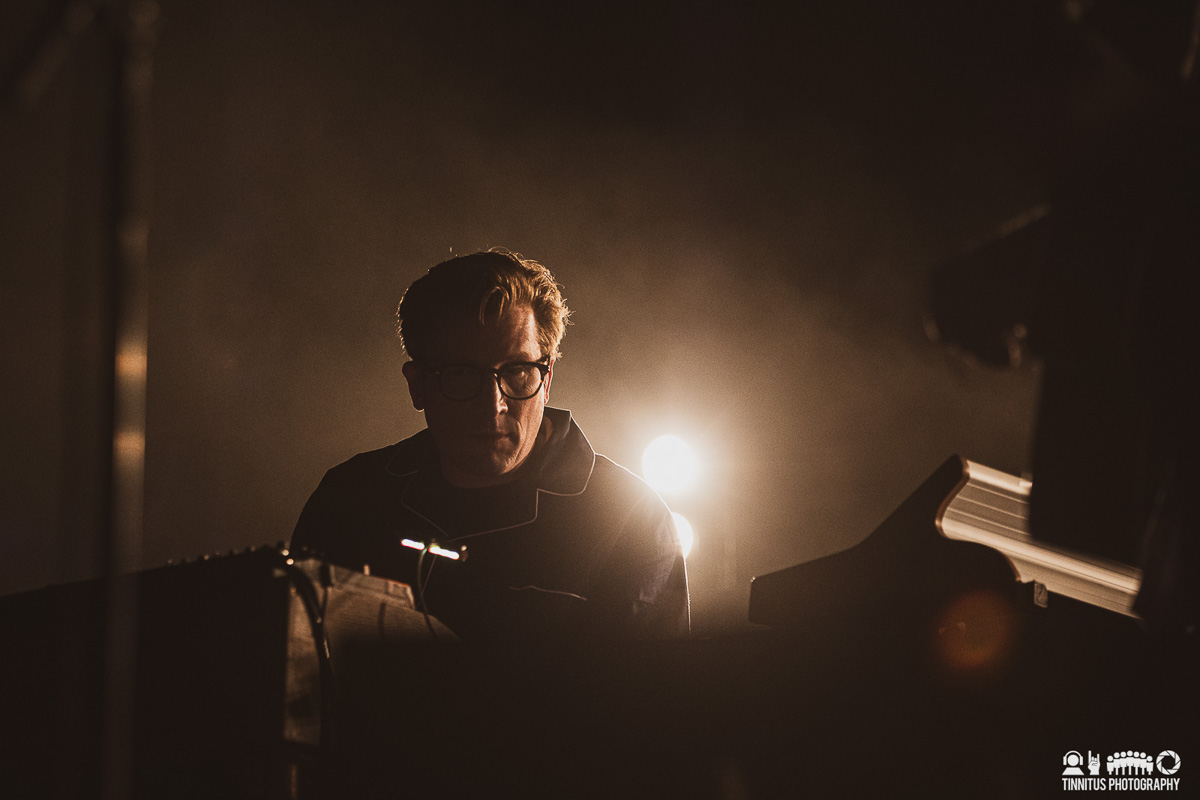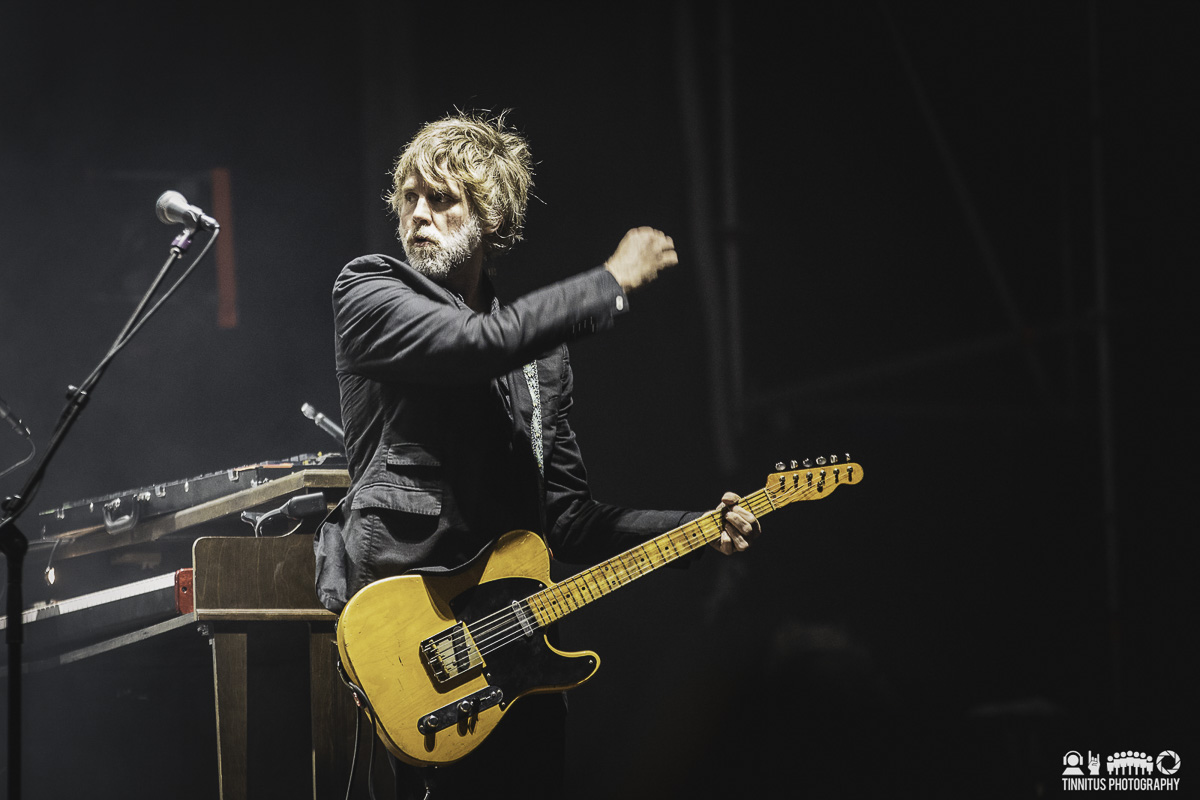 John Stirratt is the only other constant Wilco member throughout the years, and he got to sing the only non-Tweedy penned song from Wilco. "It's Just That Simple" is always a treat to hear, a simple C&W song that has a lot of fans. His bass playing is about the complete opposite of someone like, say John Entwistle… not busy, but not spartan either, just really effective. His backing vocals are essential to the band's sound, and on cuts like "Spiders (Kidsmoke)" it's his playing that really makes the song soar (and as the encore of the first set, it sailed right into the stratosphere.)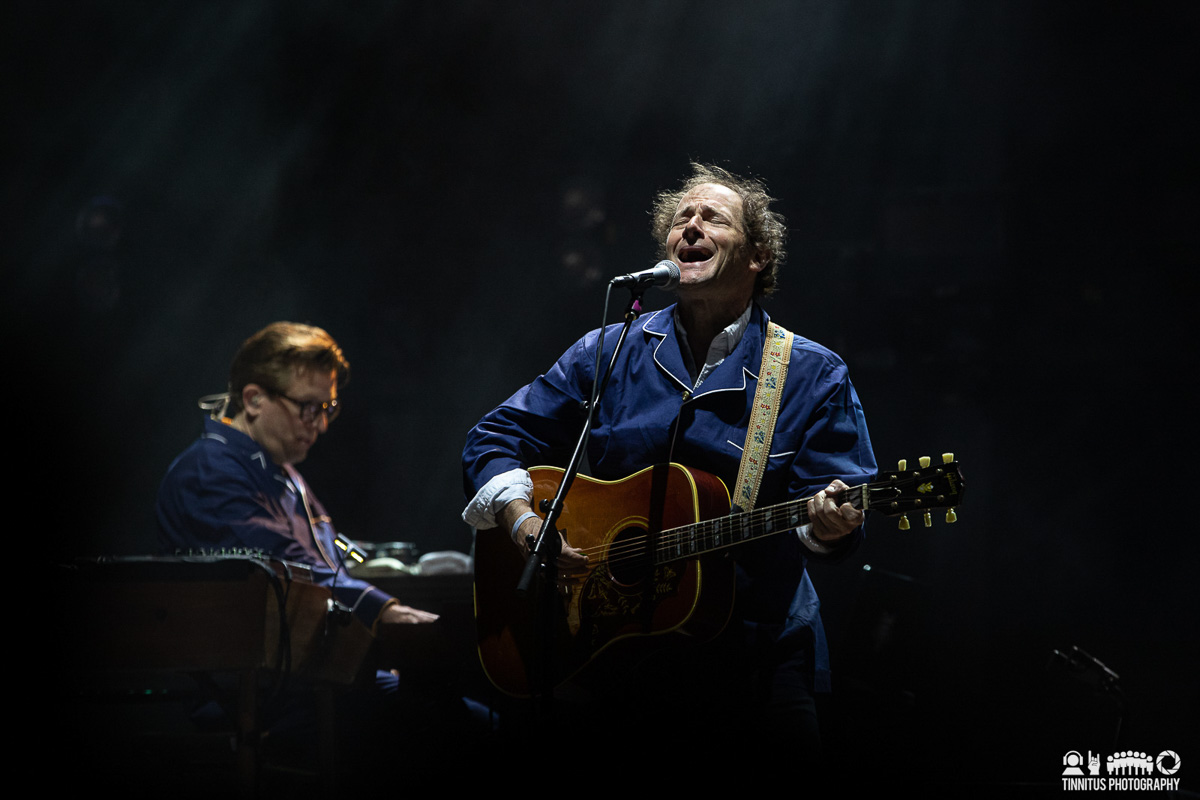 If my math is right, that leaves Tweedy. The heart of the band without question, and the man responsible for making so many people happy with his songs and actions. Cline was the last piece of the lineup puzzle that really makes this iteration the powerhouse it is, but some people may not know that all the guitar playing on A Ghost Is Born was done by Jeff, and he's got plenty of tricks up his sleeve. His work during "Laminated Cat" sounded like an audition for Sonic Youth, bristling with energy, distortion and sonic explosions, a bottle rocket flying an erratic path but still hitting its mark.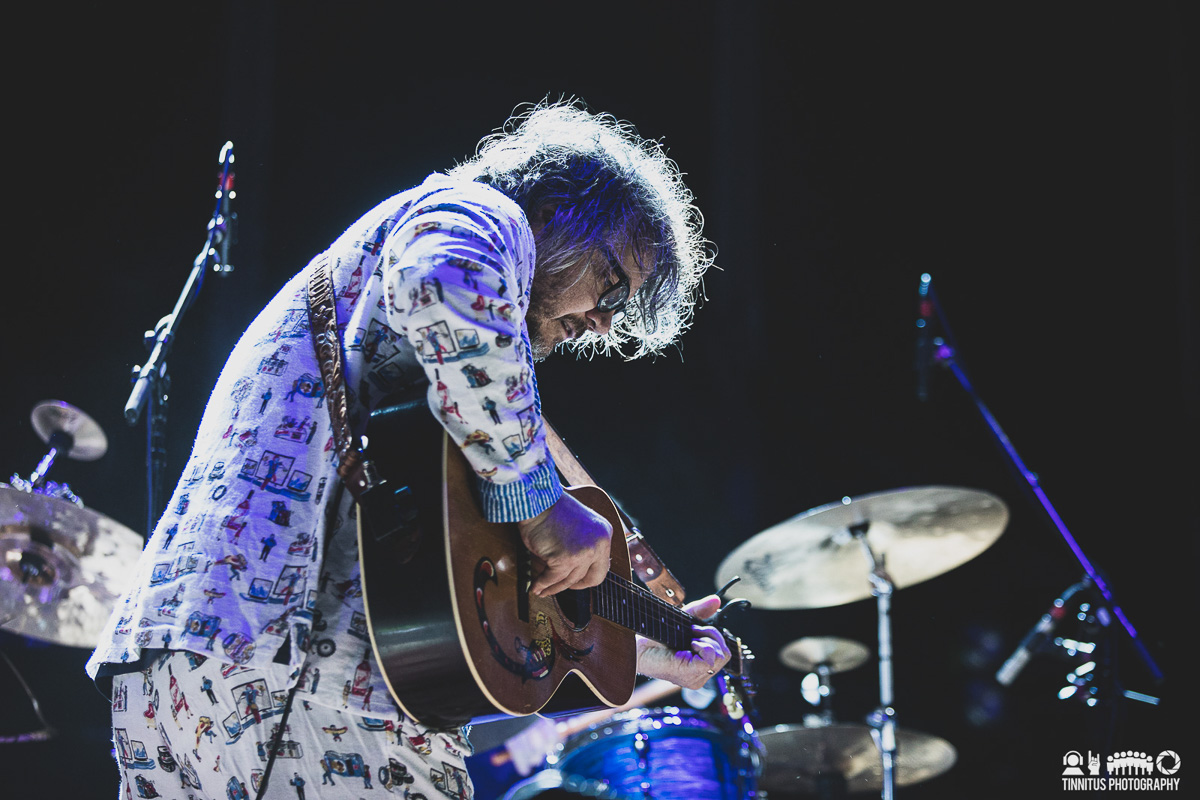 His stage banter is pretty legendary as well; anyone who's read his quite excellent book knows he's got a wicked sense of humor and there were plenty of really funny bits over the several days. Talking about his flub during Tweedy band's set on "Summer Noon, he joked to his son Spencer "It's not your fault, son. Dad's trying to remember 400 songs this week." When Cline picked up the double-necked 12 and 6 string guitar typically used on "Dawned On Me," Tweedy mentioned that it's actually for a Woody Guthrie-penned song, first saying that they barely got the guitar through customs and later that Guthrie had a model just like it, only one part was a mandolin and the other a union organizer.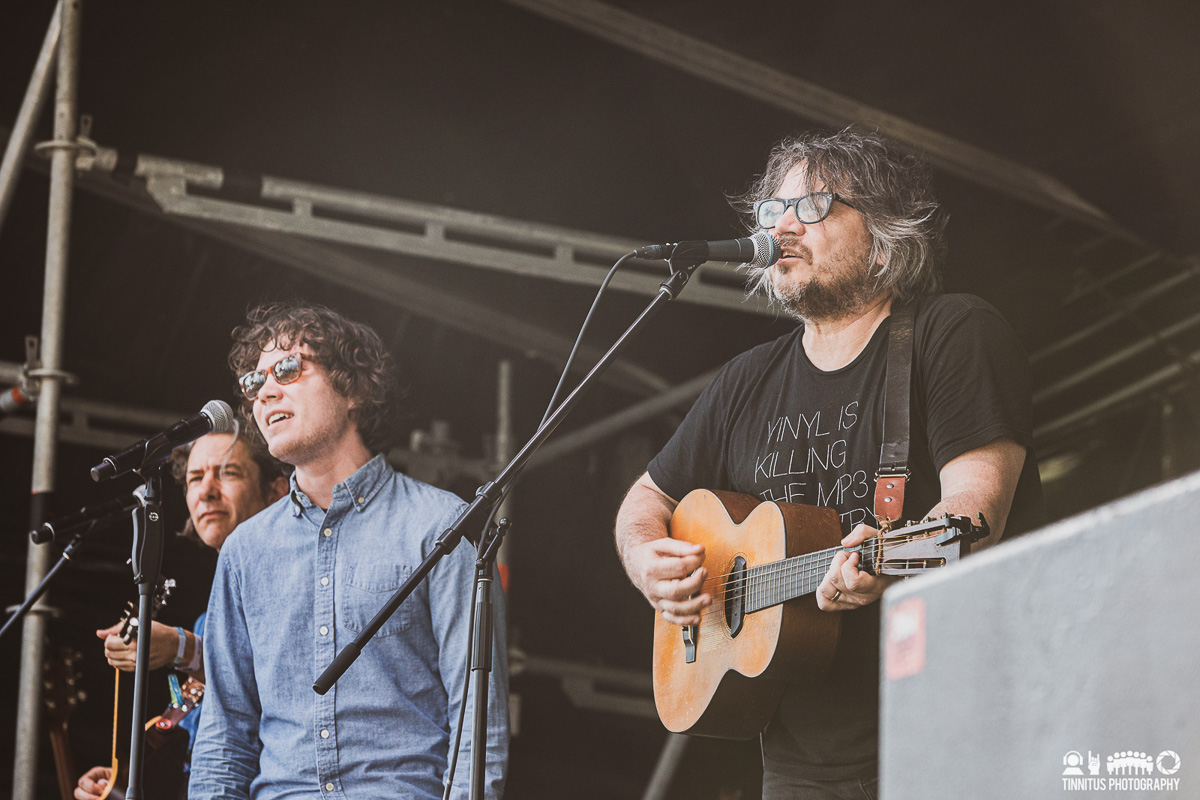 The first Wilco set had a theme of wearing your favorite Wilco t shirt and Jeff spotted an outlier at the rail and asked "So your favorite Wilco shirt is a My Morning Jacket shirt? I respect that." The final night was pajama night, and with the band (mostly) decked out in PJs, of course the opening song had to be "When You Wake Up Feeling Old." "These aren't really our pajamas. We all sleep in the nude. But that's not allowed." Wilco's got some bleak, heavy material tucked away in their lyrics but they always manage to leaven it with some really humorous moments. Bravo, well done Wilco. We love you right back.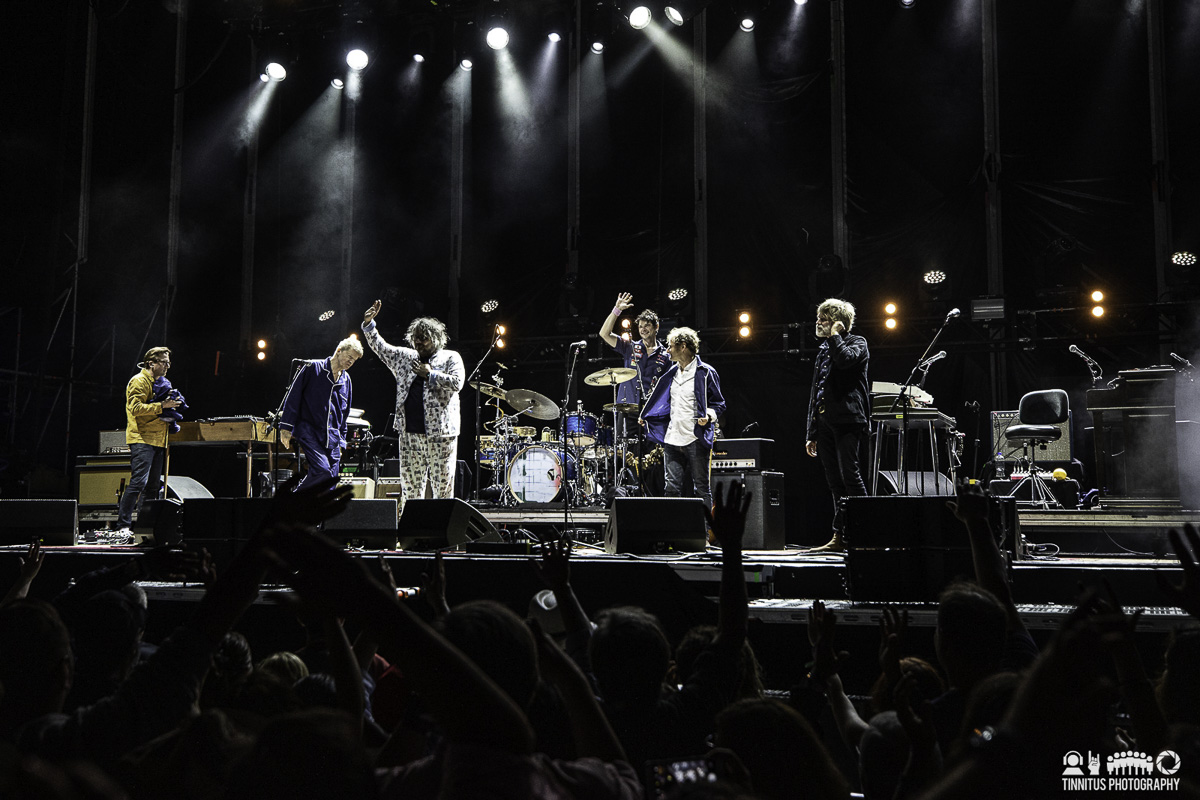 And to top it off, there were other bands playing as well, go figure! This word salad I've created is spilling out of the bowl but I'll attempt to keep it quick by highlighting the best of what happened. Courtney Barnett has nestled her way into the Wilco world by being an excellent opener at the last Solid Sound and she just showed up with herself with an electric guitar and charmed the crowd without a rhythm section. The true story of near asphyxiation started it and she bravely tackled Wilco's "Dawned On Me," prefaced with a confession that she can't whistle very well and would need some help. The crowd happily obliged, and she did alright in her own right. Her guest spot during "Handshake Drugs," as debuted during this year's Solid Sound, was also an emphatic highlight.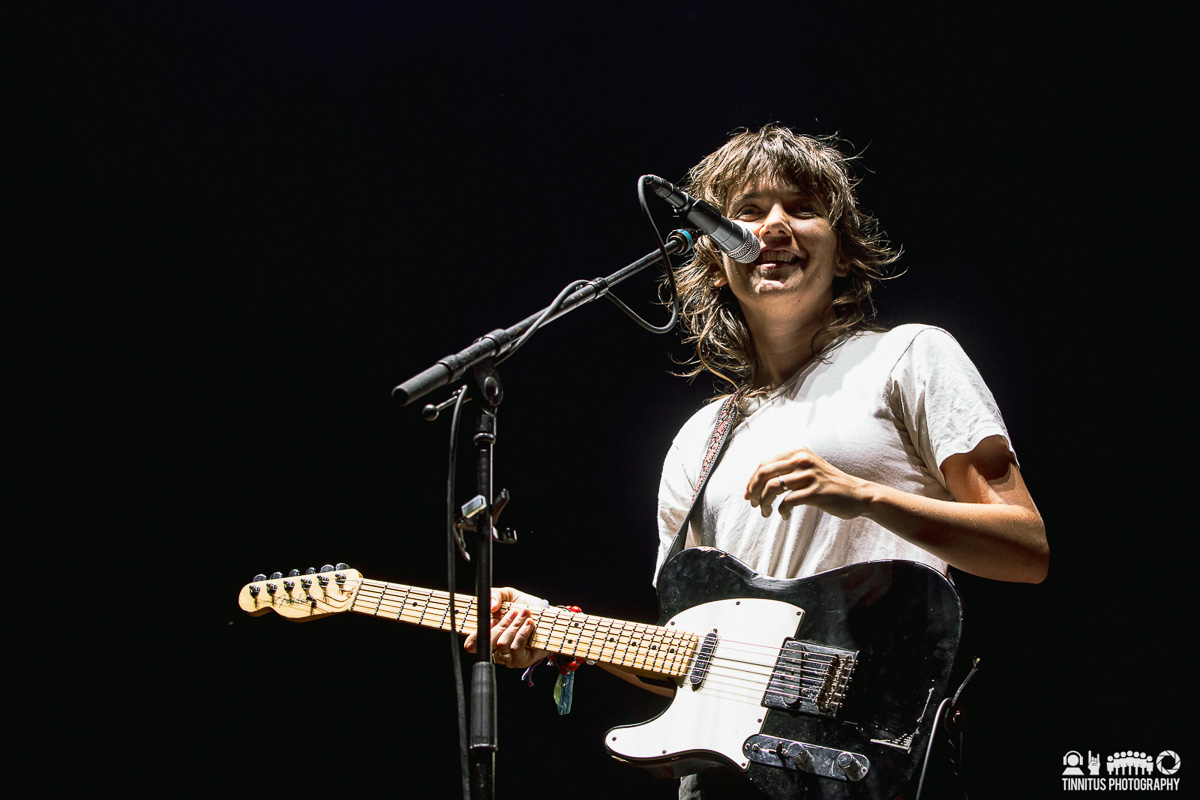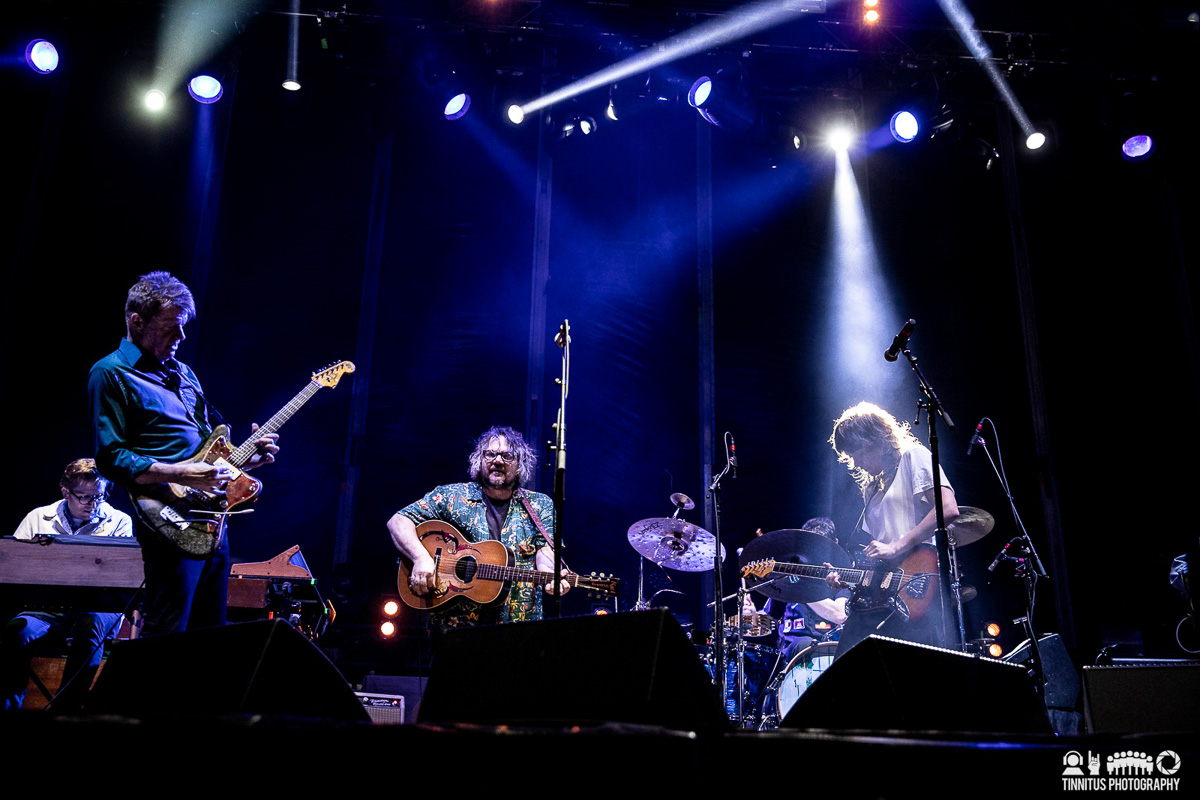 Calexico got the ball rolling the next day on the lagoon, their Tex-Mex sound a perfect complement to the surroundings. "Sunken Waltz" was prefaced by Joey Burns commenting that a fair number of people were already half-submerged, and set closer "Guero Canelo" had some Spanish lyrics that both festival attendees and working staff could sing along together. Under the Mexican sun and in the Mexican water, life really couldn't get better.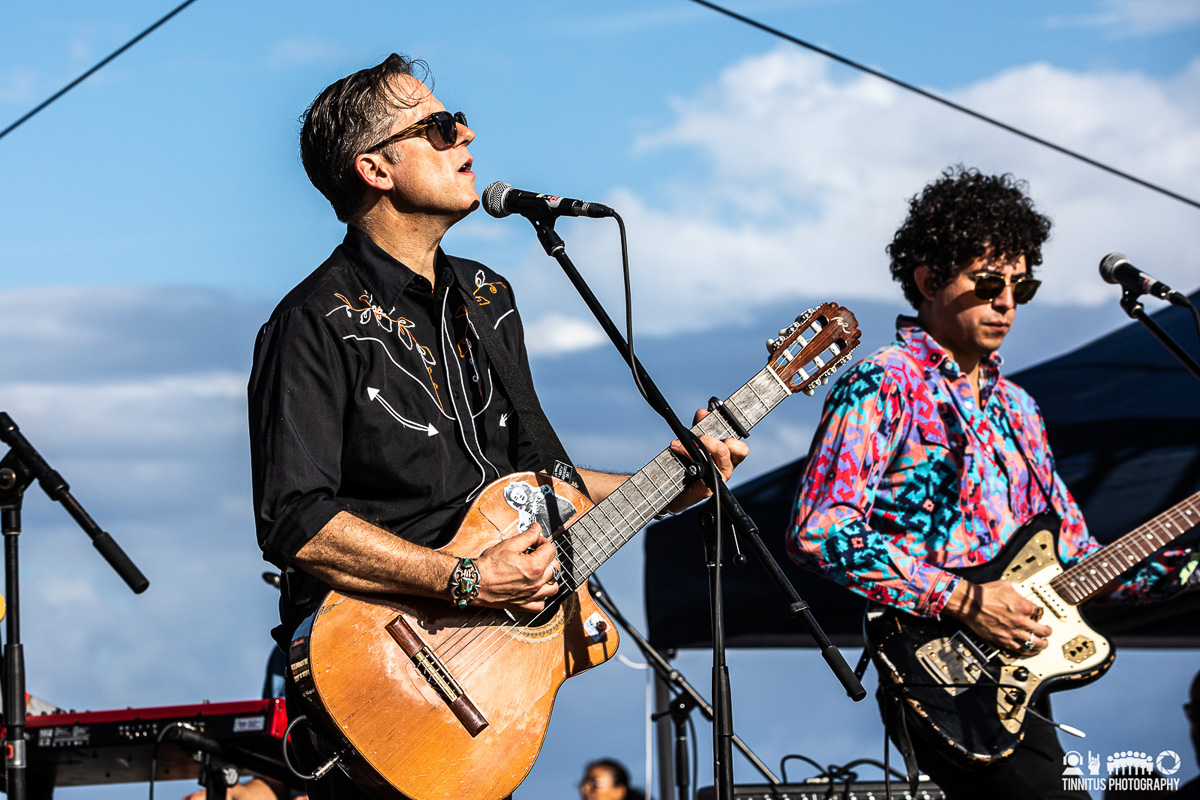 Of the two late night, post-Wilco sets I only caught a brief bit of the sax-fueled groove of The Comet Is Coming but saw the entire set of Durand Jones and The Indications. And if my energy at midnight was flagging, that shot of R&B adrenaline picked me up and then some. Great stage presence, beefy horn sound, and all around exuberance from Mr. Jones et al.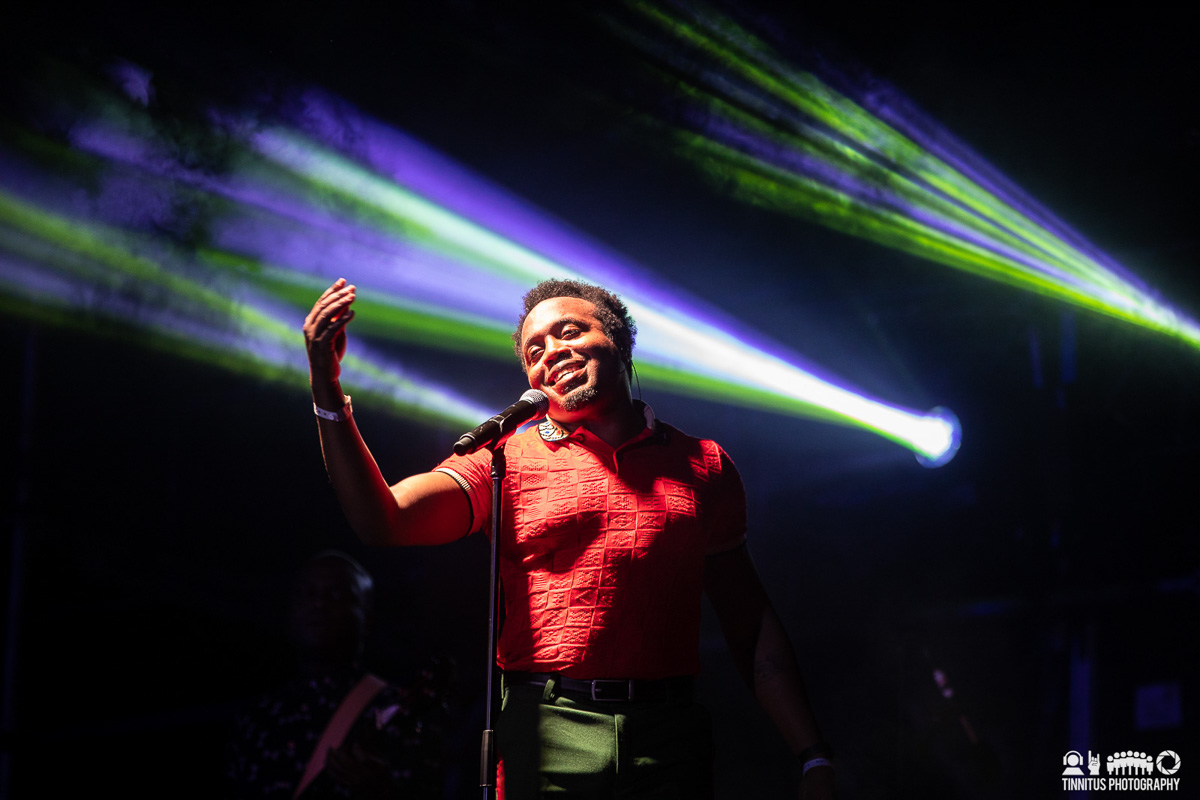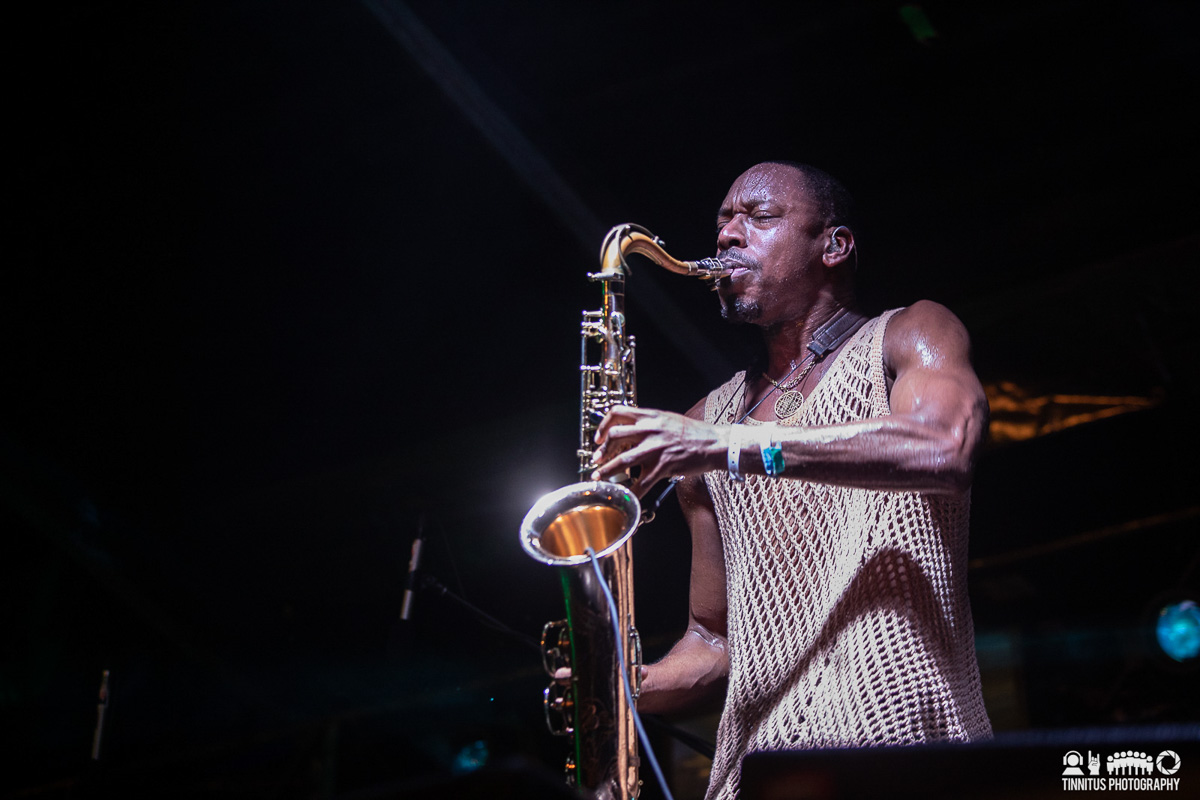 The Autumn Defense is John and Pat's side project, a breezy, sunset orange Cali sound which suits people who think "Tequila Sunrise" might edge into heavy metal territory. All kidding aside, their harmonies and laid back vibes were built for this setting, and inspired covers from Love , Fleetwood Mac and Big Star really put a emphatic point on their set.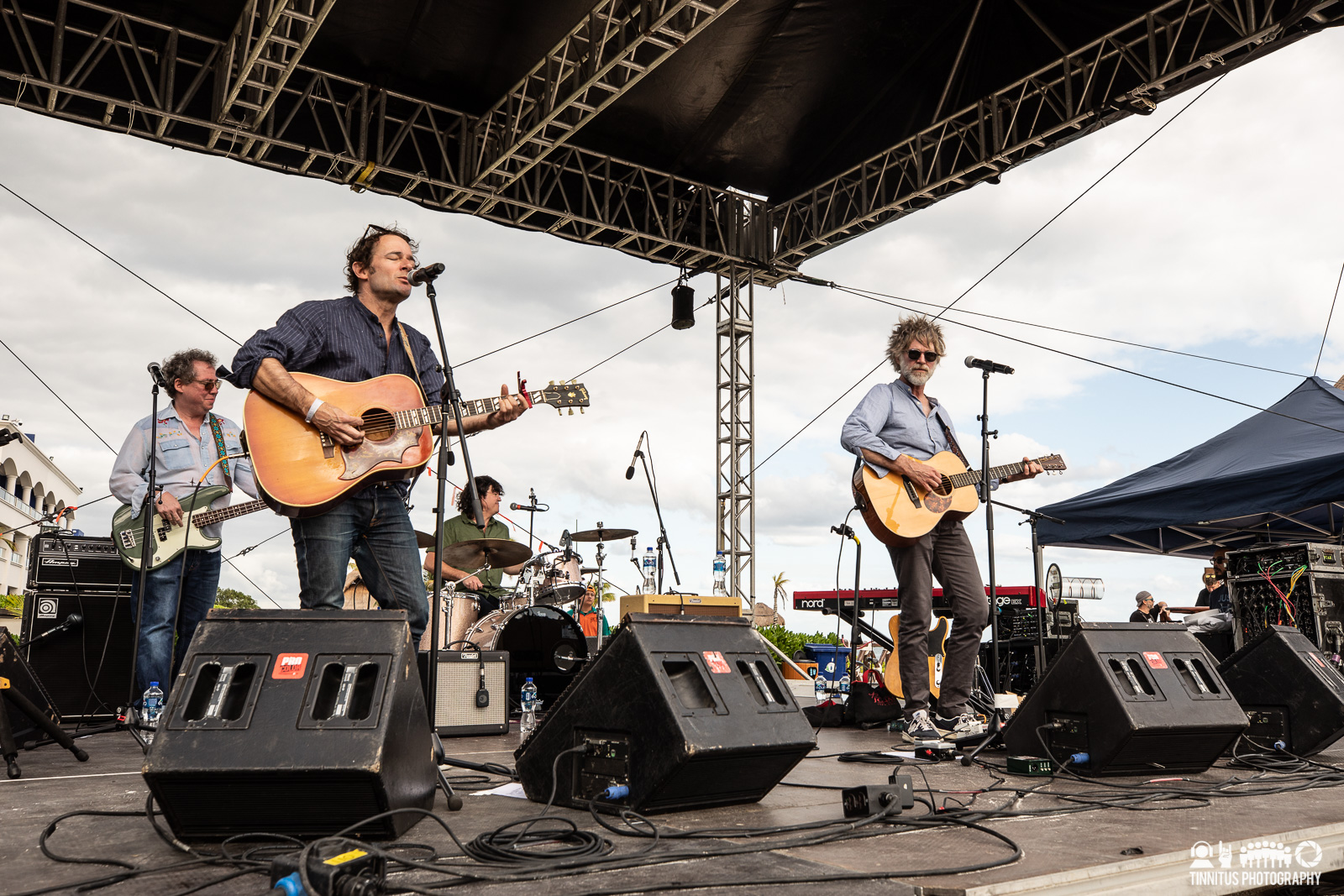 Archi was the sole local band on the bill, playing a dizzying mix of indie dance bangers and operatic vocals, while dressed in either Tyvek suits or snowboard pants. Sounds weird but it worked to revive the third-day-in-a-row hungover crowd that made their way to the beach stage.
Sharon Van Etten is a name that will stick in people's memories as they leave the festival. Stark, raw, emotional – she has taken cues from titans like Patti Smith, Neko Case, Chelsea Wolfe, and PJ Harvey while making her own sound. Her cover of Sinead O'Connor's "Black Boys On Mopeds" was thrilling, the best cover of the weekend, and originals like "Serpents" and "Comeback Kid" sent maybe a little more adrenaline into the bloodstream than was medically safe.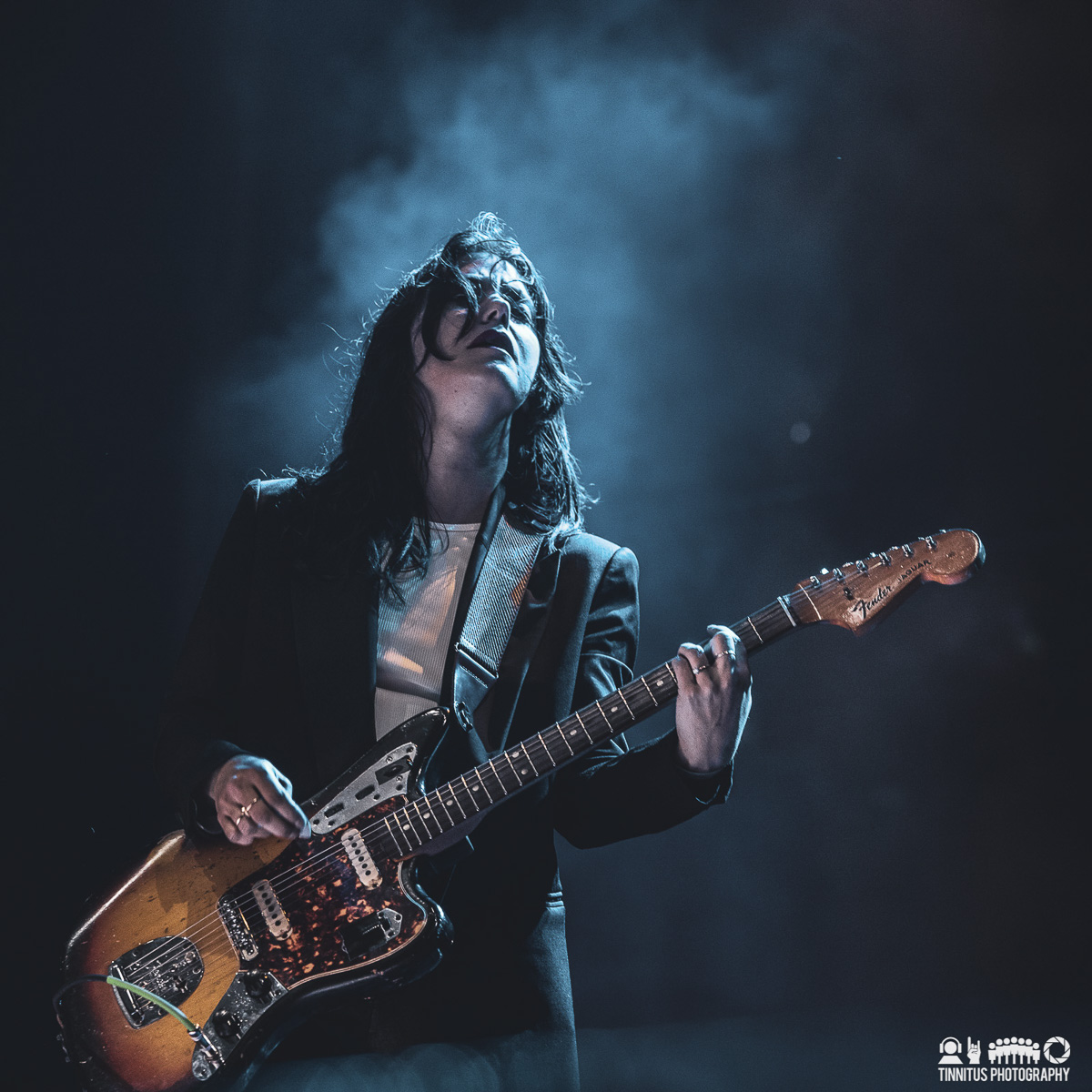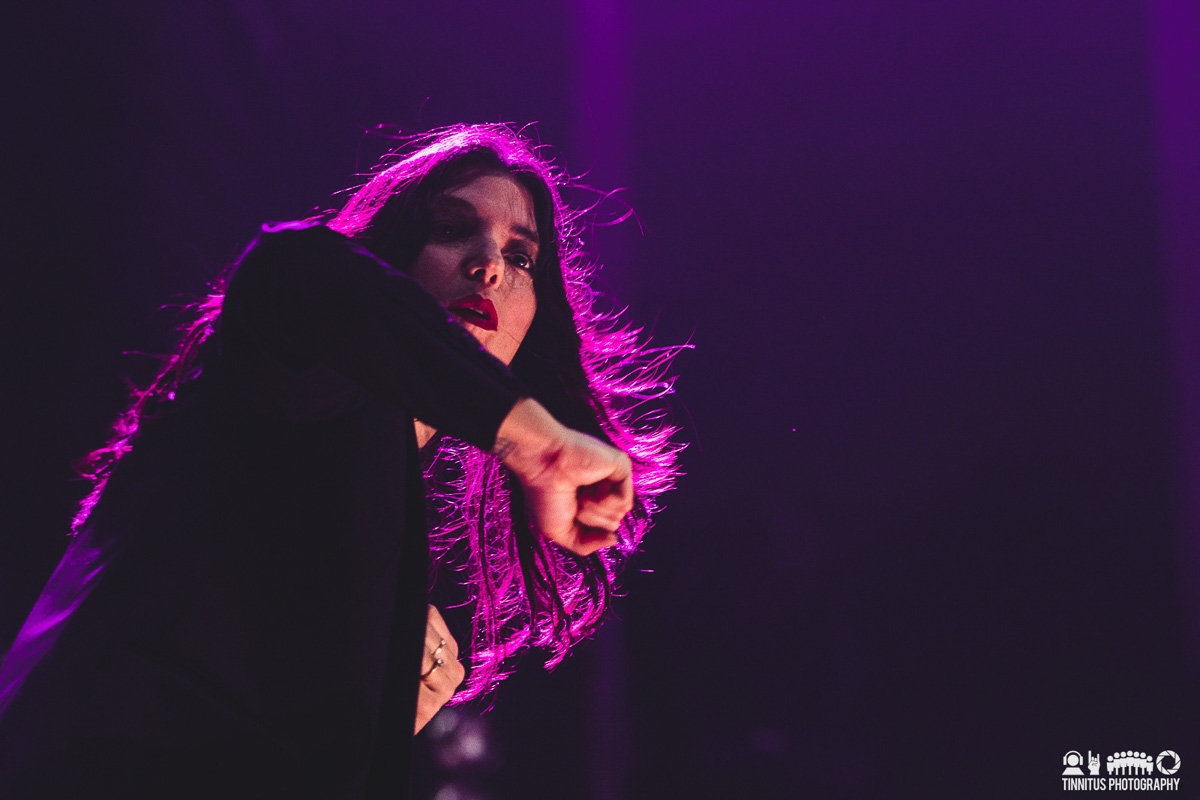 Dr. Dog had the extreme handicap of taking the stage after Kamasi Washington but they made the best of it and plied their kinda indie, kinda psych sound to decent effect. Imagine a band that wants to be Mercury Rev but instead they are straight B students who shun all drugs.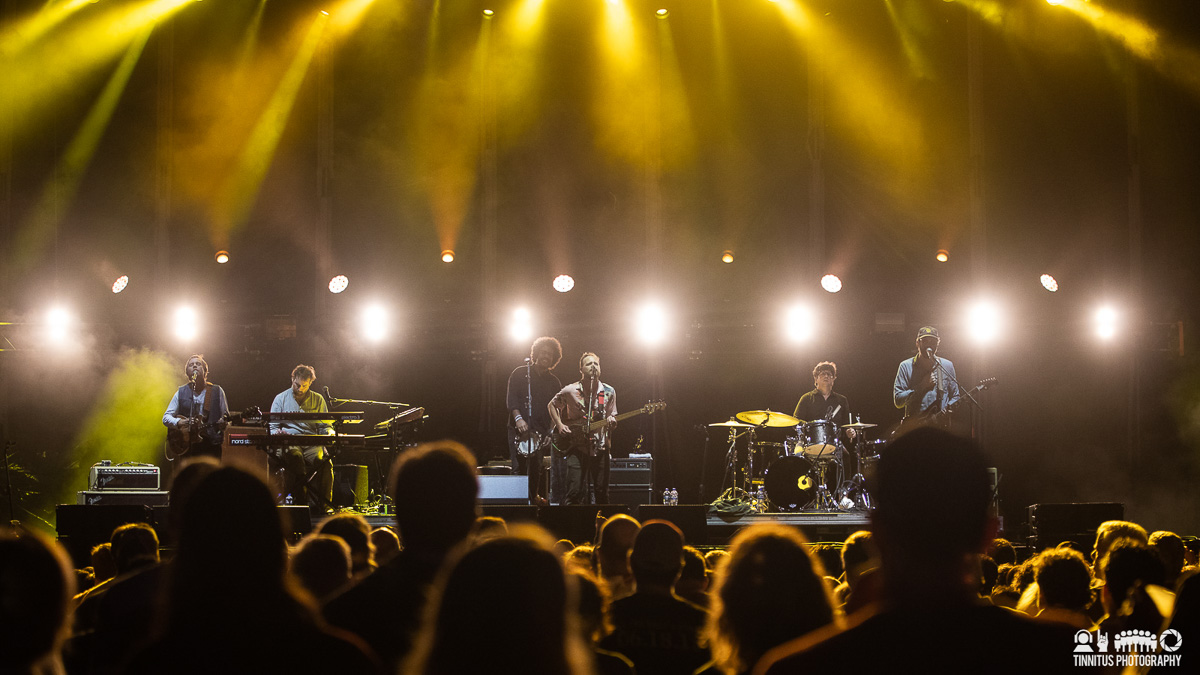 Washington on the other hand commanded the stage and everything else within 300 yards quite easily, summoning the spirit of Coltrane but avoiding a slavish tribute in the process. Tweedy wasn't the only one with family members on stage; Kamasi's dad joined in on soprano sax and flute and the glances between the two echoed the Tweedy clan's knowing smiles and overall familial love. And that's what Kamasi is all about, a most uplifting and spiritual ceremony that couldn't help but fill everyone's heart with pure joy. If you like the '60s output of the Impulse! label but checked out of the jazz scene since, dig into The Epic without hesitation.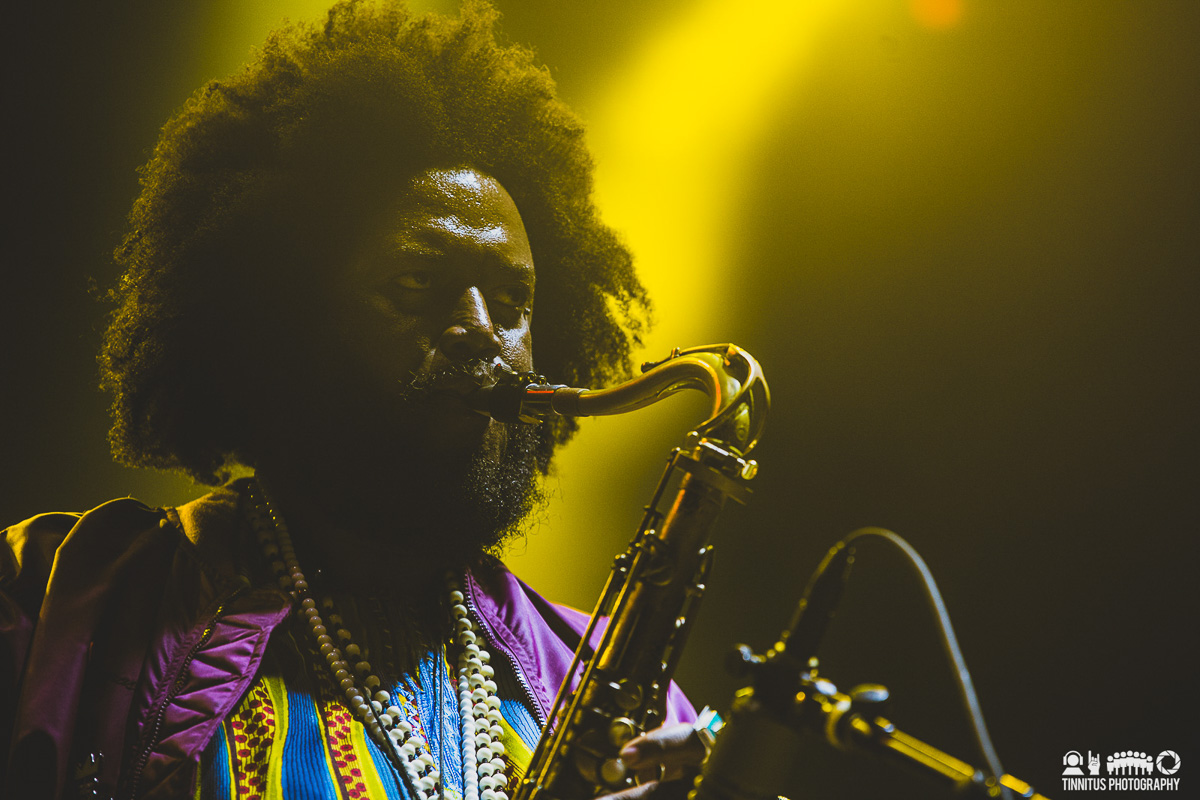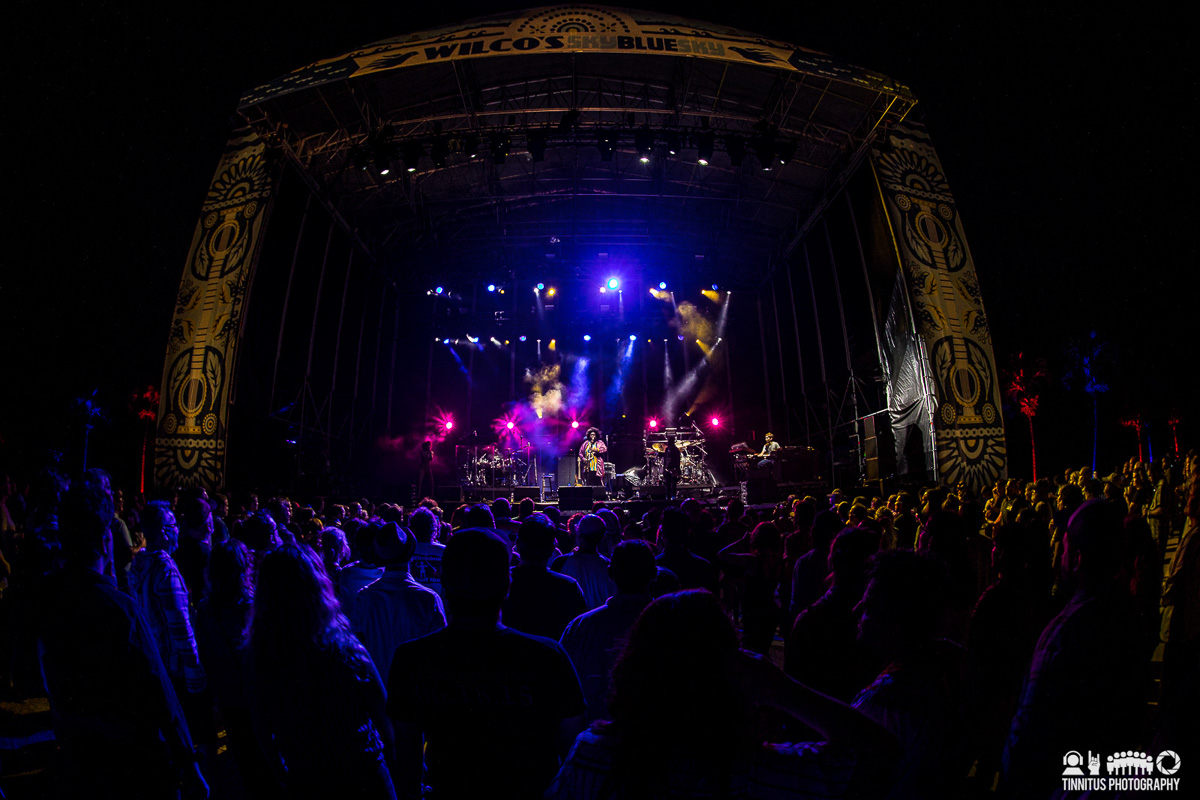 This most lengthy recap ends with Yo La Tengo, a band who's made their mark across several decades, punctuated over that last ~20 years via their annual Hanukkah concert series, one where Jeff made an appearance a few years back. They've been a guest at Solid Sound back in 2013, but their history with Tweedy traces all the way back to the late '80s when YLT shared a stage with Uncle Tupelo at Cicero's, leading Kaplan to joke that more people saw their festival sound check than were at that show. That sound check would include a nice version of Neil Young's "Don't Cry No Tears" but while a couple of covers were played (including a guitar-waving feedback frenzy take on "Little Honda"), they would stick to the prime '90s meat of their oeuvre, starting with "Tom Courtenay" and never letting up on the gas pedal; even a plangent song like "Green Arrow" did nothing to stop their momentum. "Drug Test" was the song that I really wanted to hear; "Ate a leftover steak for breakfast/watching the sun go down" is one of the best opening lines ever, but I'm not sure many of the Dead-savvy audience members caught the later reference to Wake Of The Flood.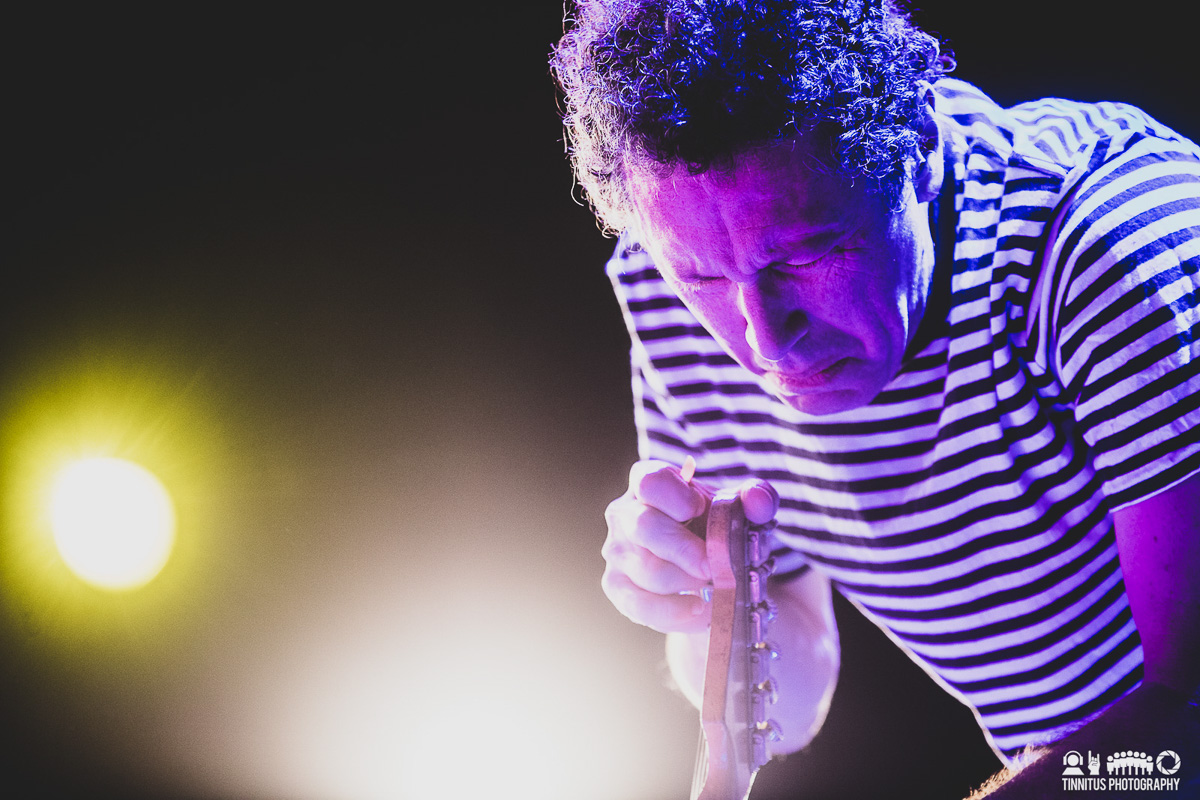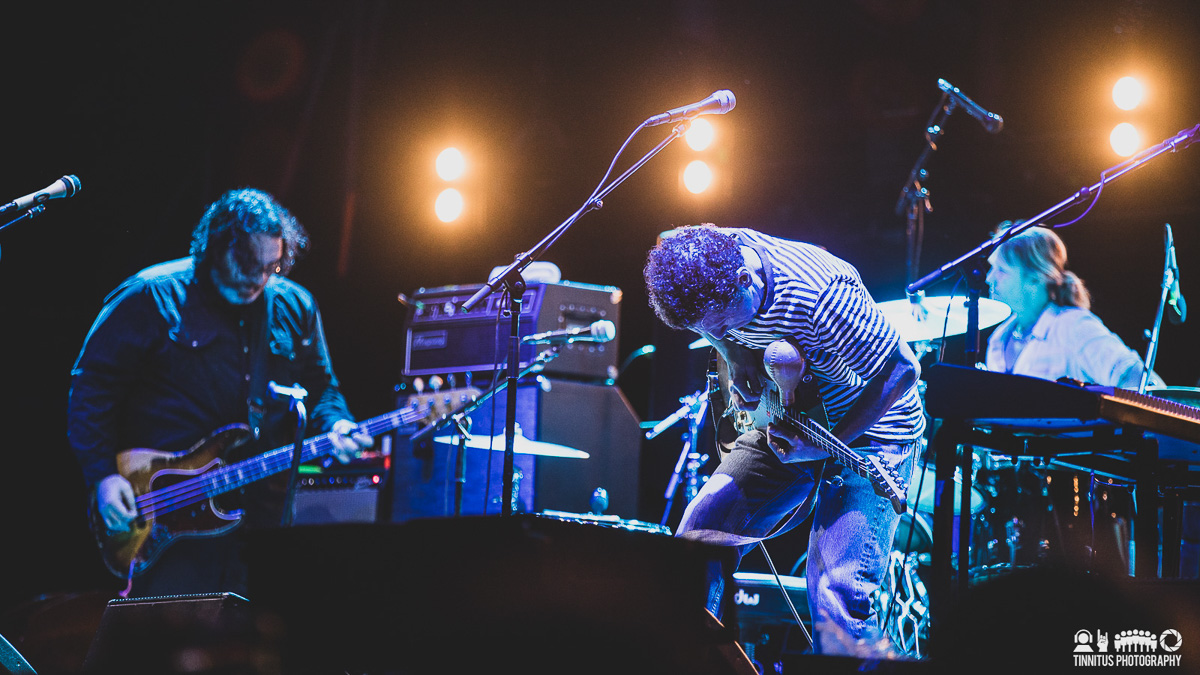 Wilco, despite Jeff's comment to the contrary, are not too dour for the beach and they proved it every single day down in the beautiful Caribbean setting. While Solid Sound is always a can't miss event, based on the inaugural version of Sky Blue Sky, I'd reckon the same conclusion fits.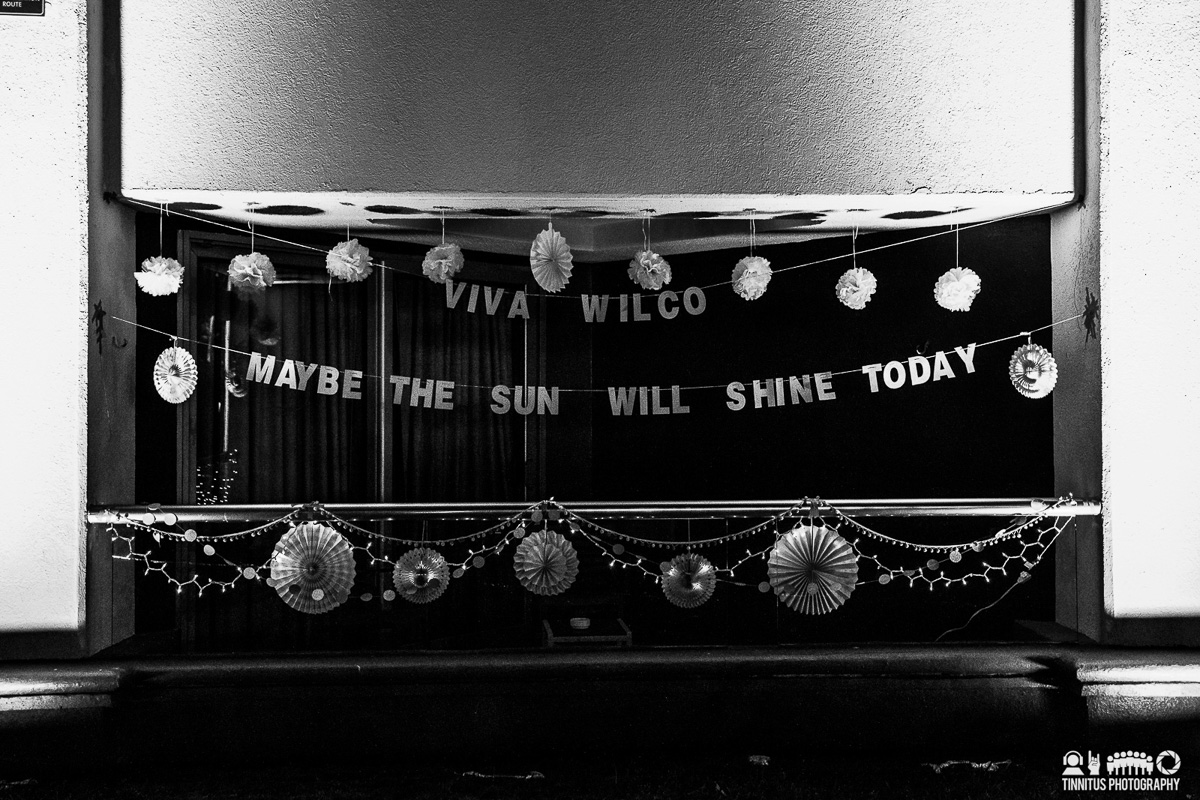 To see more photos of the festival, just start clicking away: