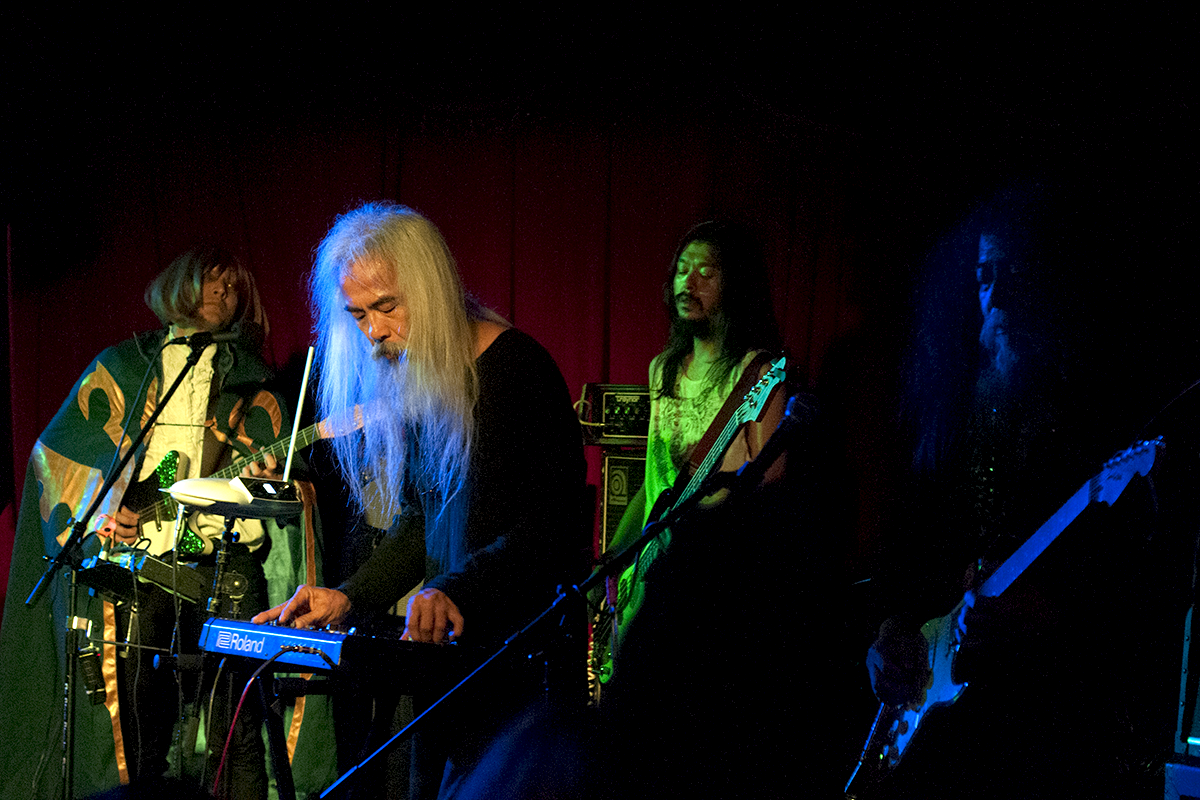 16 May 2018
Photo by Ryan Orvis
Japanese noise-rock collective Acid Mothers Temple & The Melting Paraiso U.F.O. closed out their North American "Electric Dream Ecstasy Tour" with shows in Los Angeles and Long Beach last week, leaving minds blown and eardrums buzzing. The exhaustive 40-date tour also featured Yoo Doo Right from Montreal, with local support from Hooveriii (at the Echo on 5/8/18) and Leaf (at Alex's Bar on 5/9/18).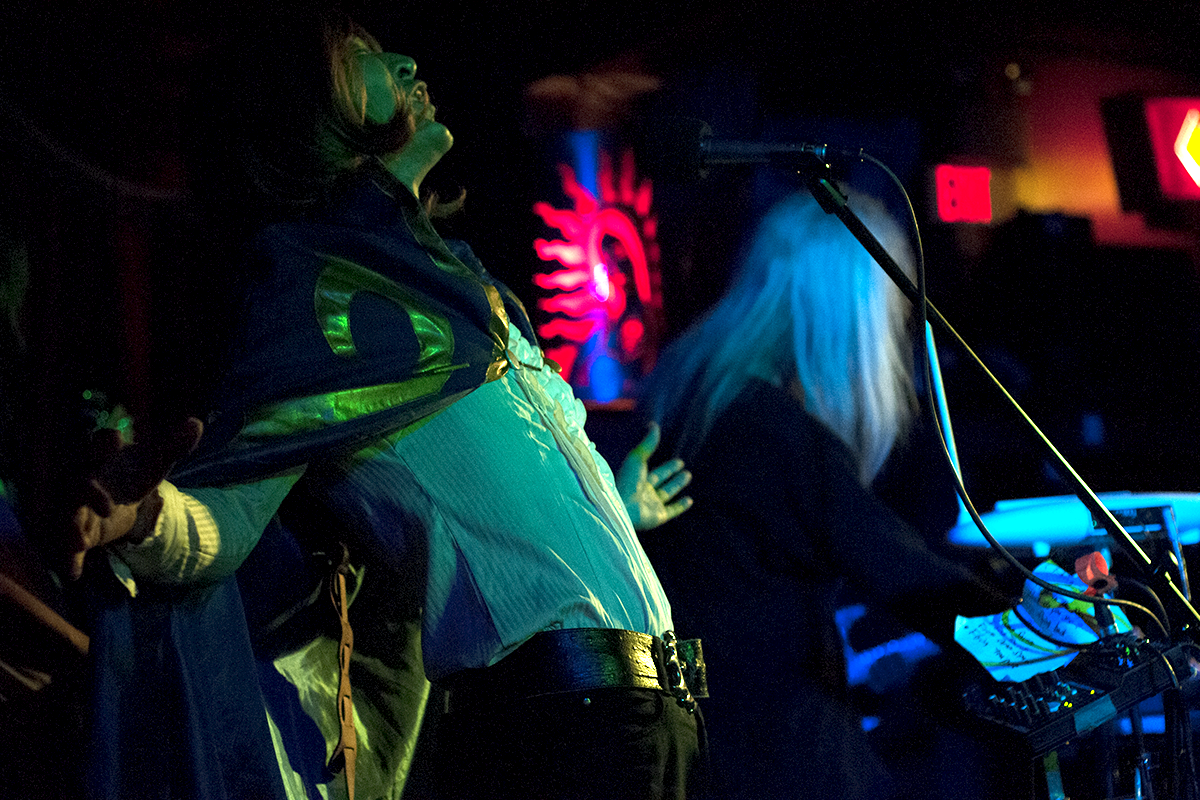 Photo by Ryan Orvis
Both nights showcased Acid Mothers Temple at their transcendent best. The group is known for performing extended improvisations punctuated (or punctured) by violent guitar freakouts courtesy of bandleader Kawabata Makoto. They did not disappoint their SoCal followers, who soaked in the feedback-drenched shredding and theatrical showmanship. A stand-out moment of their set began with a manic drum solo that segued into a driving disco beat, upon which the band members gradually converged before ascending into a crescendo of glorious noise.

Photo by Ryan Orvis
Yoo Doo Right took a subtler approach that stood in contrast to the headliner, although they also brought their share of heavy riffs. Providing a link between post-rock and Krautrock, deep grooves propelled the songs from ambient soundscapes into epic space-rock jams.
The L.A. stop of the tour featured openers Hooveriii, who channeled the motorik beats of Hawkwind, Can, and Neu in a fantastic set of primal tunes layered with spaced-out saxophone and synthesizer.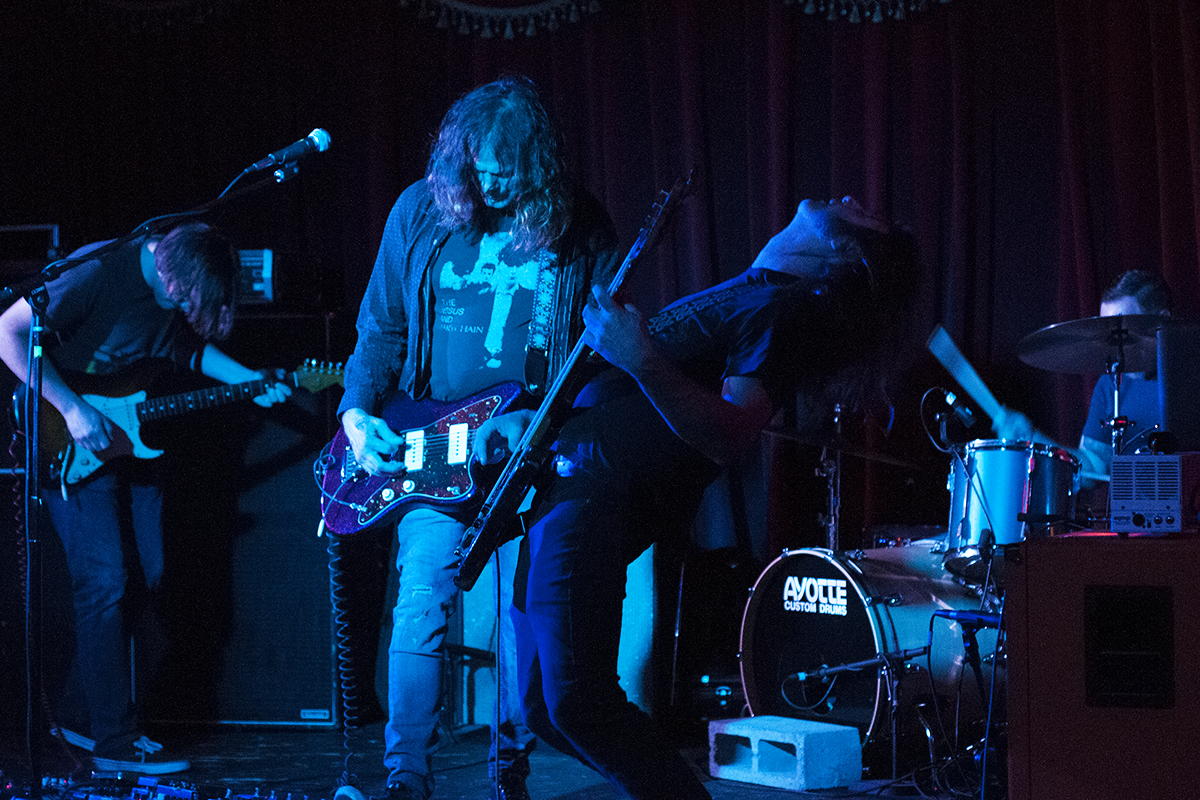 Photo by Ryan Orvis
Leaf opened the Alex's Bar show with a massive wall of sound anchored by melodic bass hooks. Their take on the shoegaze/dream-pop genre recalls the aggressive guitar attack of Swervedriver, along with the blissed-out sensory rush of The Verve circa Storm in Heaven.
Acid Mothers Temple and Yoo Doo Right have returned to their respective homes to recover from the epic tour. Meanwhile, Hooveriii and Leaf each have new albums in the works. The latest Acid Mothers Temple release Wandering The Outer Space can be purchased from Buh Records.