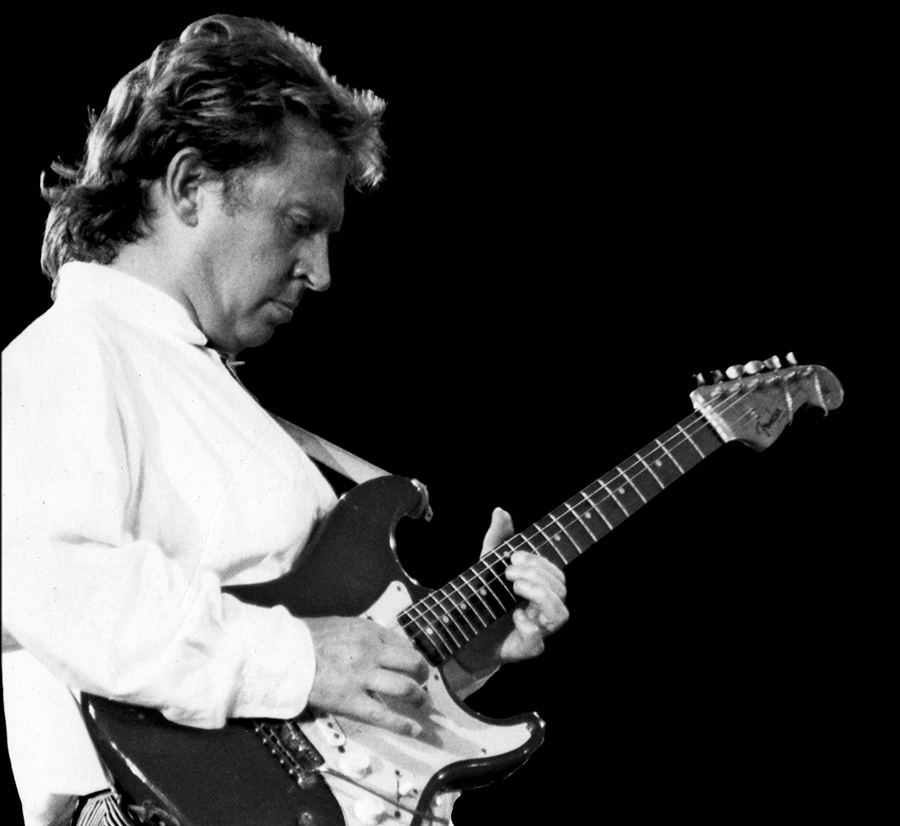 16 September 2023
Story by Philamonjaro, edited by Jeff Elbel.
Photo of Andy Summers courtesy of andysummers.com.
Legendary Police guitarist Andy Summers delighted enthusiastic superfans during an intimate evening of music, imagery and stories.
Wearing his red Fender Stratocaster in a spot at stage-right and surrounded by amplifiers and electronics, Summers stood strong at 80 years old. He was in his element playing lead and rhythm guitar to pre-recorded accompaniment.
Center stage featured a large screen with slideshows curated for each song. The majority of photographs were stills of his work, offering a great presentation of Summers' passion as a prolific photographer.
The stage offered a modern version of long-gone travelogs, recalling presentations by people who shared the attention with the big screen while musing about exotic travels. Summers boasts seven photography books (https://andysummers.com/writing/books/) in addition to his autobiography, so there was no shortage of his curated imagery. This played into Summers' rapport with the audience. He was witty while introducing each song. Humor and anecdotes teed-up the big screen imagery.
Summers began with the atmospheric "True Light" from his 2017 solo release Triboluminescence. Next was the title track from 2015's Metal Dog, a space-rock tune with a mechanized industrial beat.
After more solo songs, Summers improvised a lengthy introduction to tease the audience before settling into the familiar bass intro from the Police's "Tea in the Sahara." Summers deftly played the vocal melody on his guitar.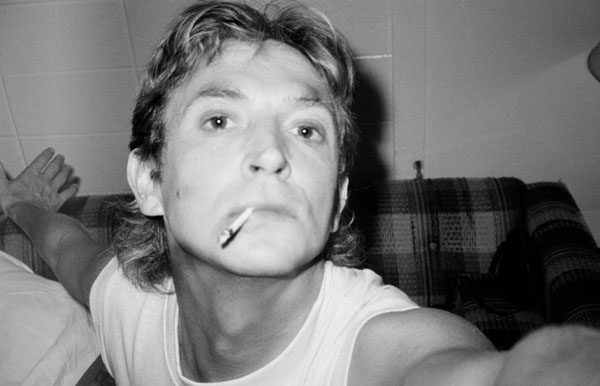 Self-portrait by Andy Summers.
Next was the first of three covers that were peppered into the evening. Summers dove into an original rendition of Thelonious Monk's classic jazz standard "Round Midnight." The other two covers were Luiz Bonfá's "Manhã de Carnaval" and Vinicius de Moraes' "A Felicidade."
The temperature rose with the tango-esque "Roxanne." The opening chords were lush, and much different than the sharp, staccato, punkish chop familiar from the Police's studio version. Summers added flourishes, passing notes, and few harmonic tones while taking the song to a new place. The on-screen video offered a graphic novel treatment that showed black and white montages characterizing seedy streetwalking.
The performance closed with the Police classics "Bring On The Night" and "Message in a Bottle." Both songs were visually nostalgic, featuring Summers' early black and white images of the Police traveling the world on tour.
Summers' virtuosic command of guitar and musical depth were well demonstrated as he explored modalites and reinvented interpretations of these Police numbers. Fans left enthused and satisfied.
The Cracked Lens + A Missing String tour is playing 34 US dates through early December.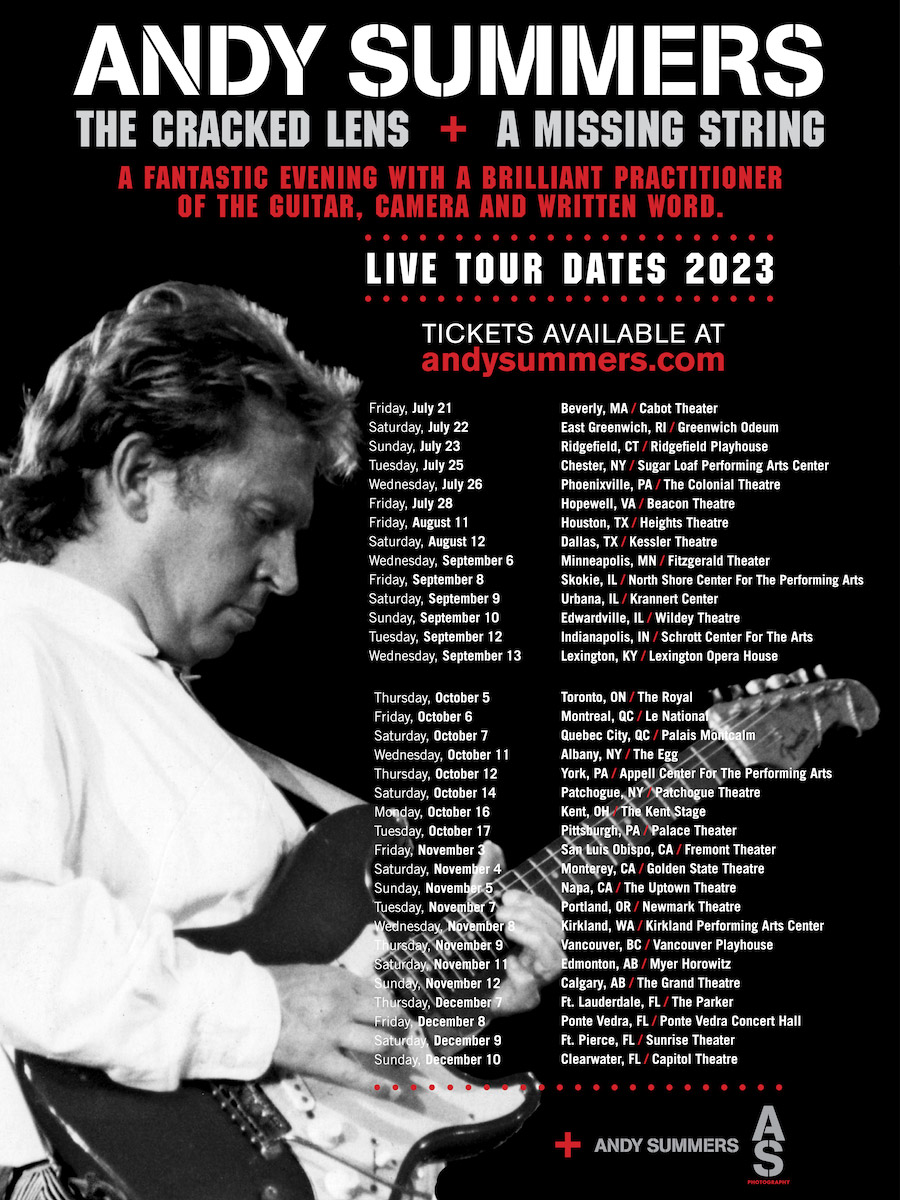 Self-portrait by Andy Summers.
https://andysummers.com/andy-summers-tours/the-cracked-lens-a-missing-string-an-evening-with-andy-summers/