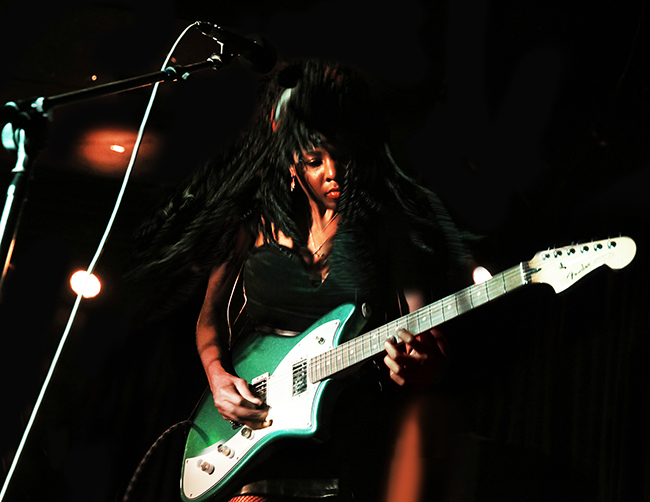 14 July 2023
There is a long tradition of punk bands, especially those who identify themselves as feminist, having progressive politics and standing up for the oppressed. Three piece London based band Big Joanie has definitely made more of an effort than most bands out there, though, and this is commendable and is one of the ways seeing them live is supplemental to listening to their two albums as they introduce each song and talk about the importance of reading about the experience of people in marginalized groups and standing up for them. It was a unique focus and dedication to a cause most bands don't care to mention or champion in such a way and highly relevant to the alarming continued racism, sexism, and anti-trans legislation in our present world.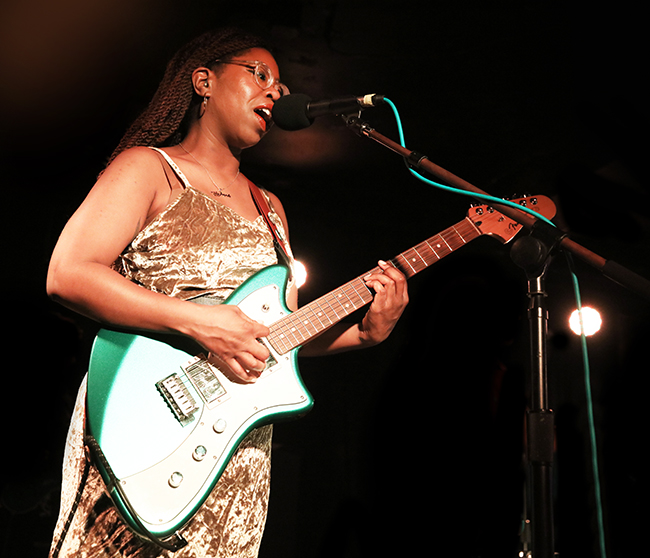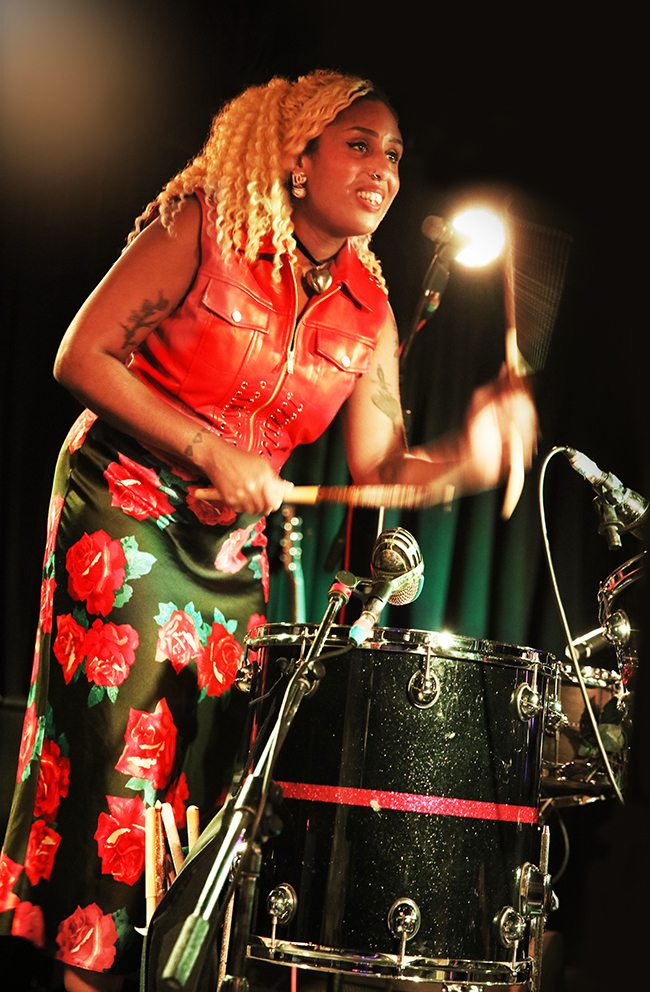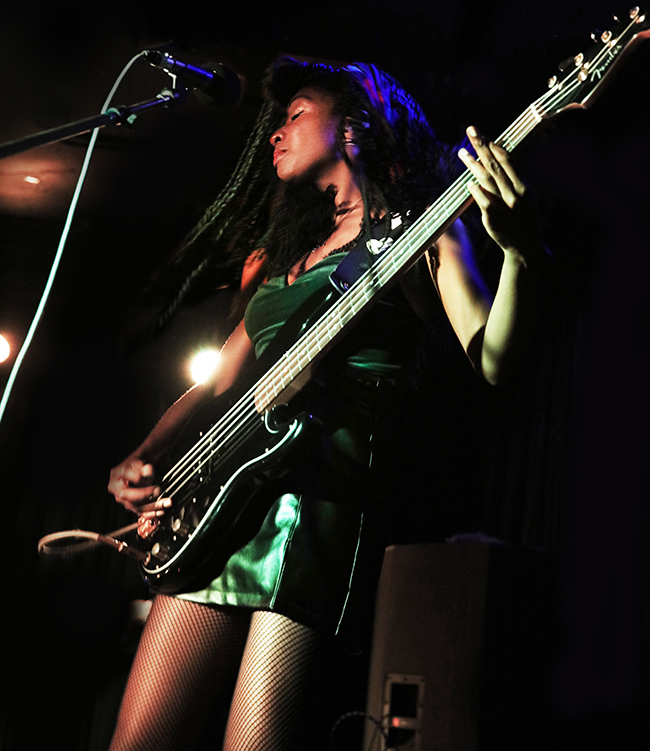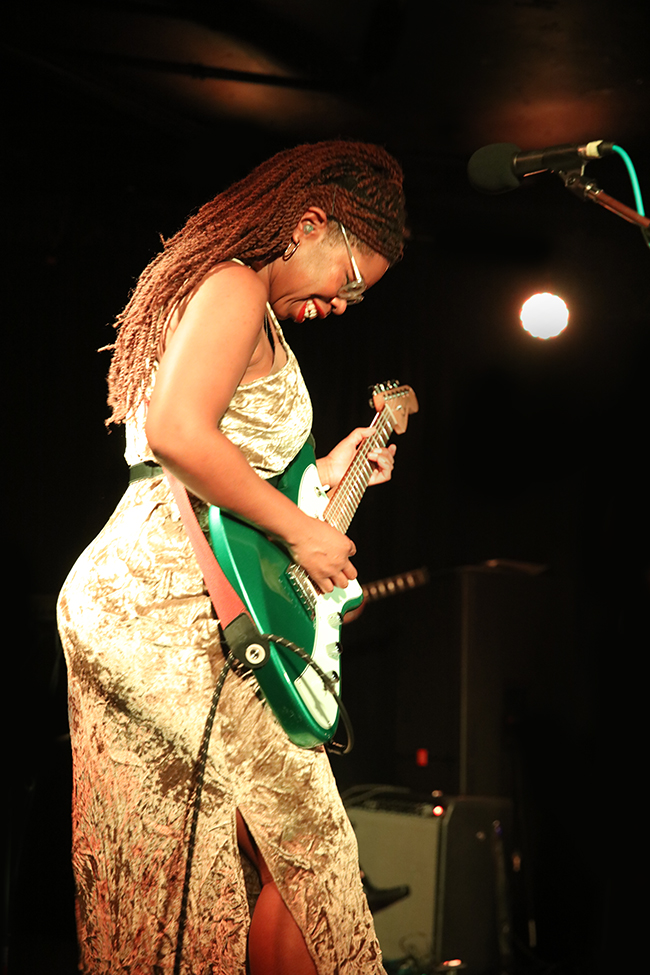 There was a little bit of ease occasionally in their banter as well. The band joked that their impression of Chicago would be based on their experience at the show tonight and hopefully they felt the love of the crowd. Later on, they even shared that they enjoyed having their first slice of Chicago style pizza earlier in the day and talked about the oddity of the British sense of humor when the adjective "interesting" might not be meant as a compliment.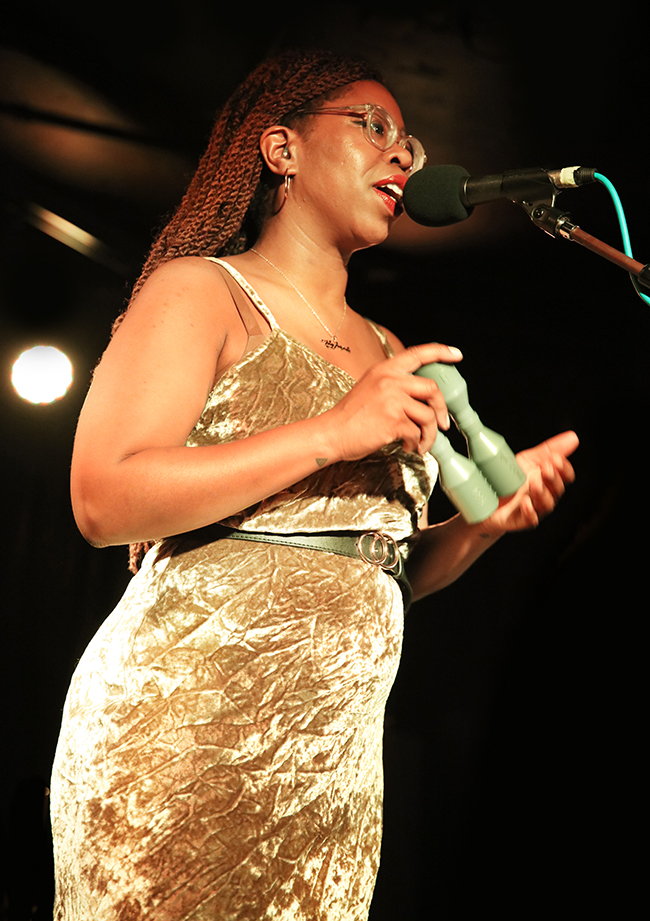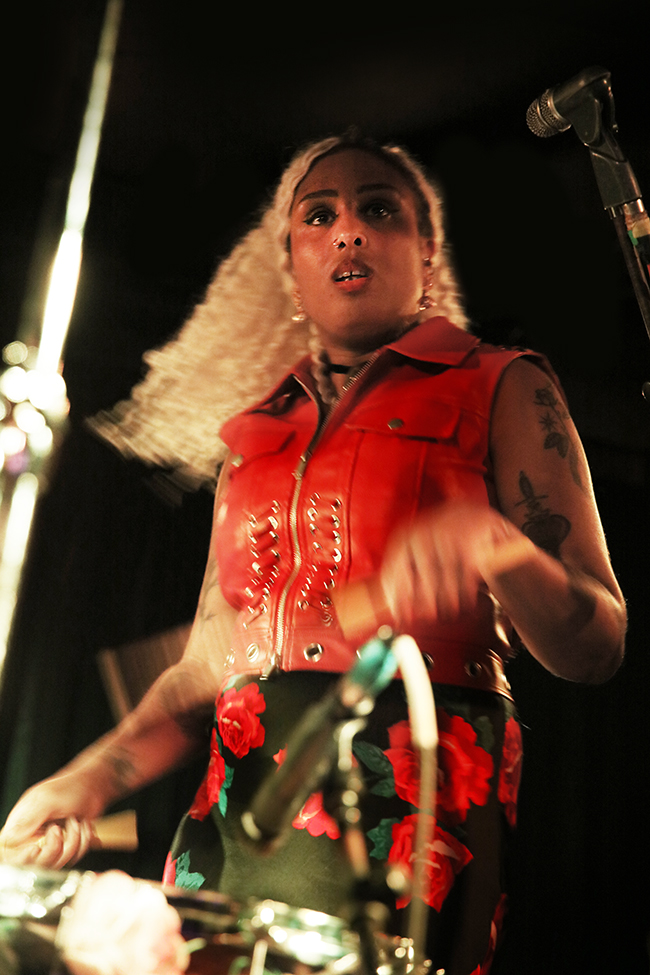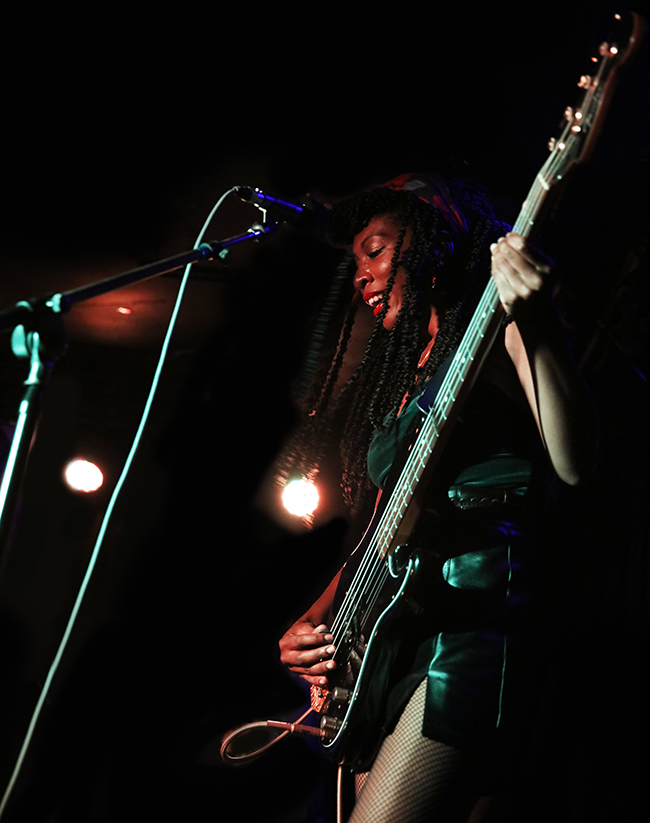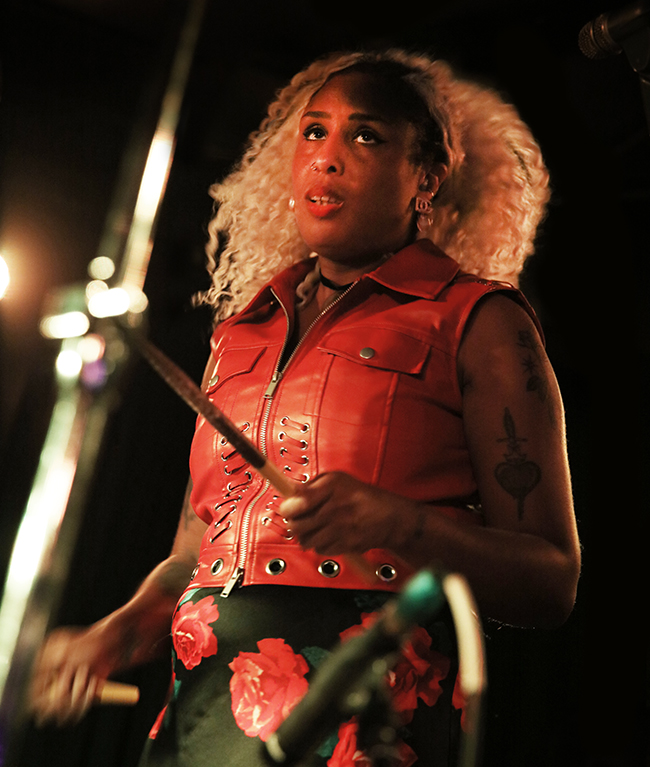 Musically, the songs played very much like the album which means that if you like what you hear, especially on their most recent second release Back Home, there is a good chance you will also enjoy the show. (You can listen to Back Home on Bandcamp here.) The songs feature a more typical drum, bass, and guitar component but Stephanie Phillips (who also plays guitar) has a way of singing that provides a sort of anchor in terms of tone and delivery. Meanwhile, Estella Adeyeri (who also plays bass guitar) and Chardine Taylor-Stone, (who also plays drums) were able to provide some nice harmonizing and indeed the songs were fuller and at their best when all three were singing. There's an interesting stage position of the three of them spaced out equally up front and Taylor-Stone drumming in the front center and leading a great deal of the discussion on political activism and human rights. The three main members were also complimented with a fourth musician playing Korg keyboard and guitar at times.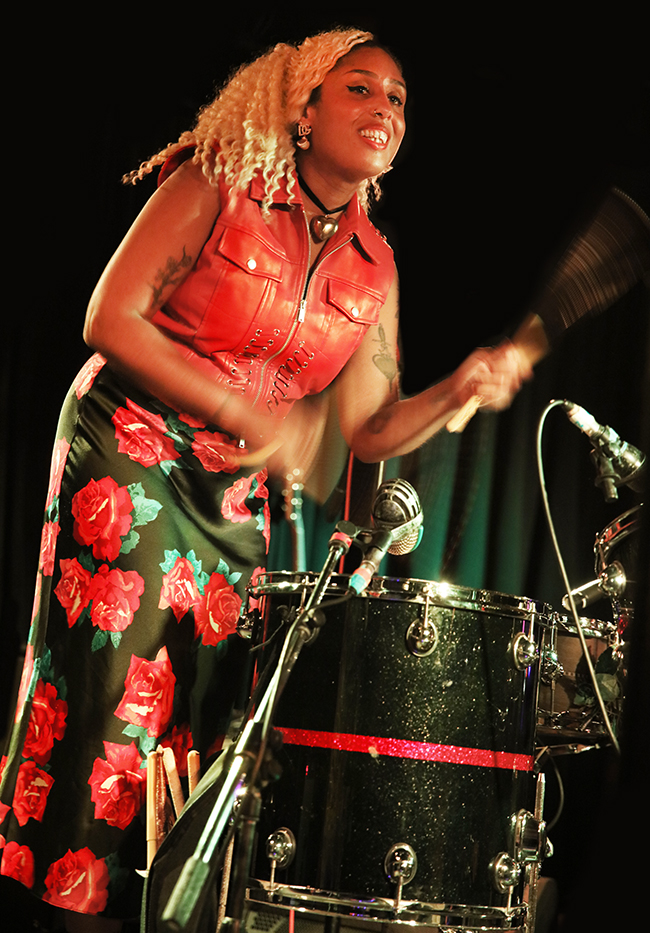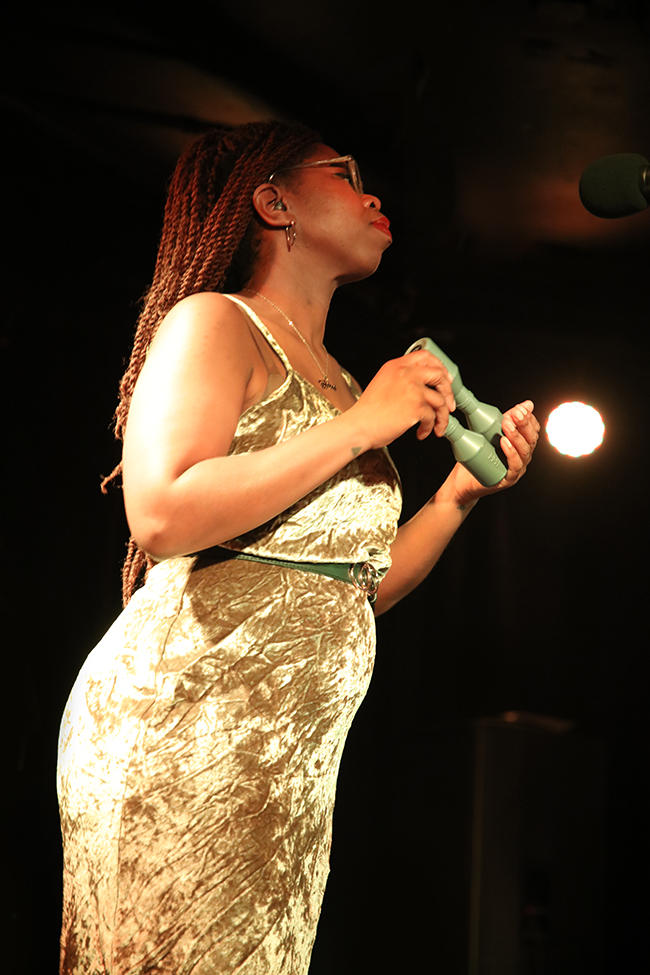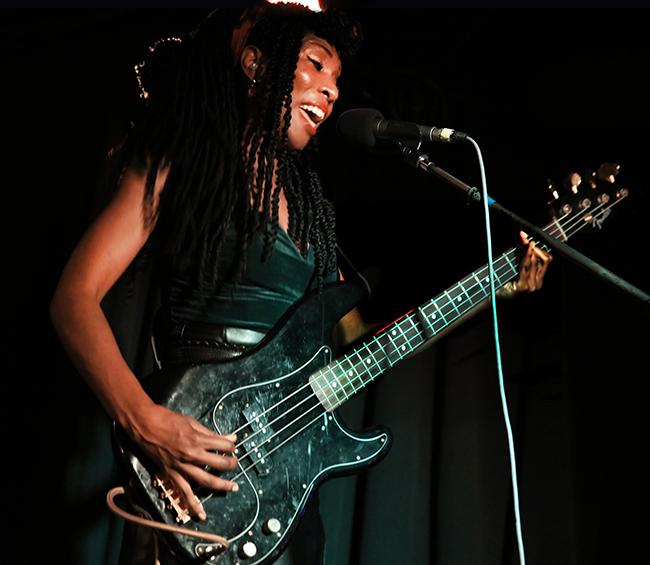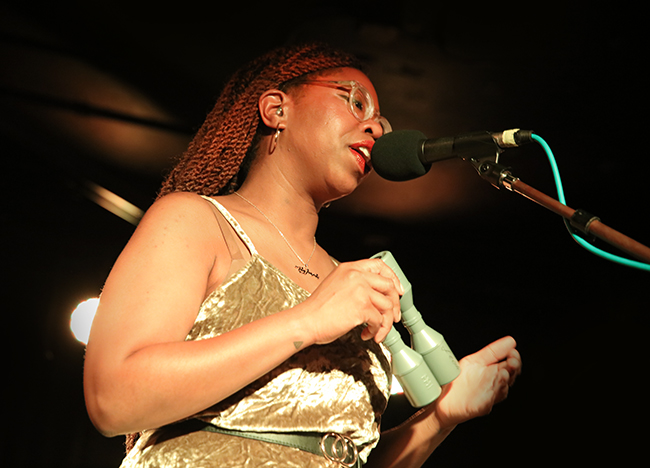 Big Joanie played a relatively short set at just under an hour, though this is also expected for a younger band with two albums out. They also threw in the added bonus of a cover of Solange's Cranes in the Sky as one of the two encore songs their audience cheered for. It definitely felt like what the band left their fans with was beyond the actual music but meaningful and positive representation. Find additional tour dates in your city here.