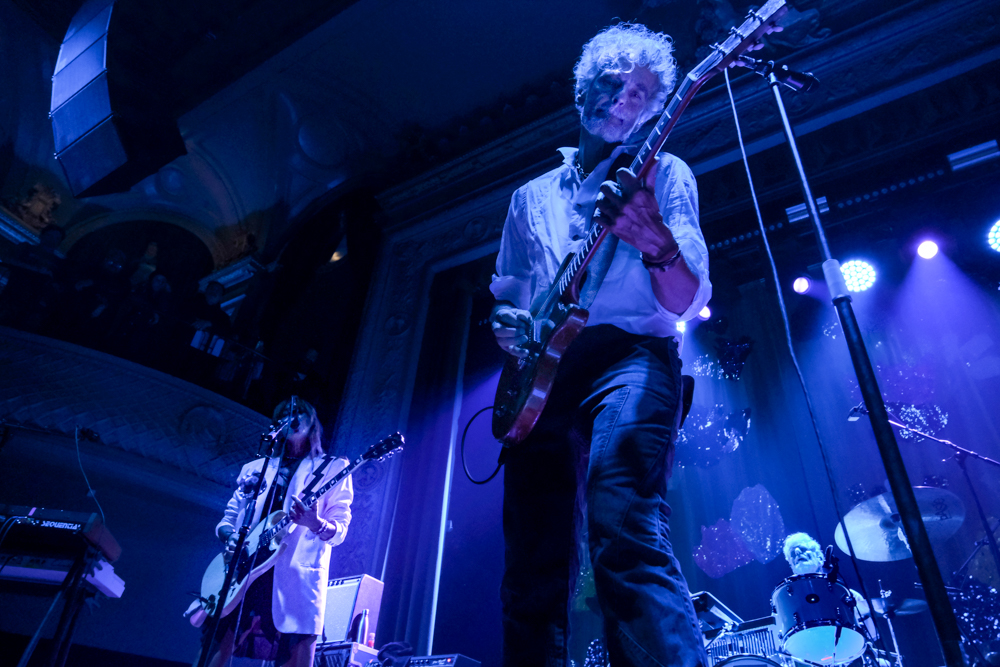 21 October 2023
All photos by Sammy Braxton-Haney
On the heels of a new album, Sit Down For Dinner, New York indie rock band Blonde Redhead connected with their fervent fan base at August Hall in San Francisco on Monday, October 16th.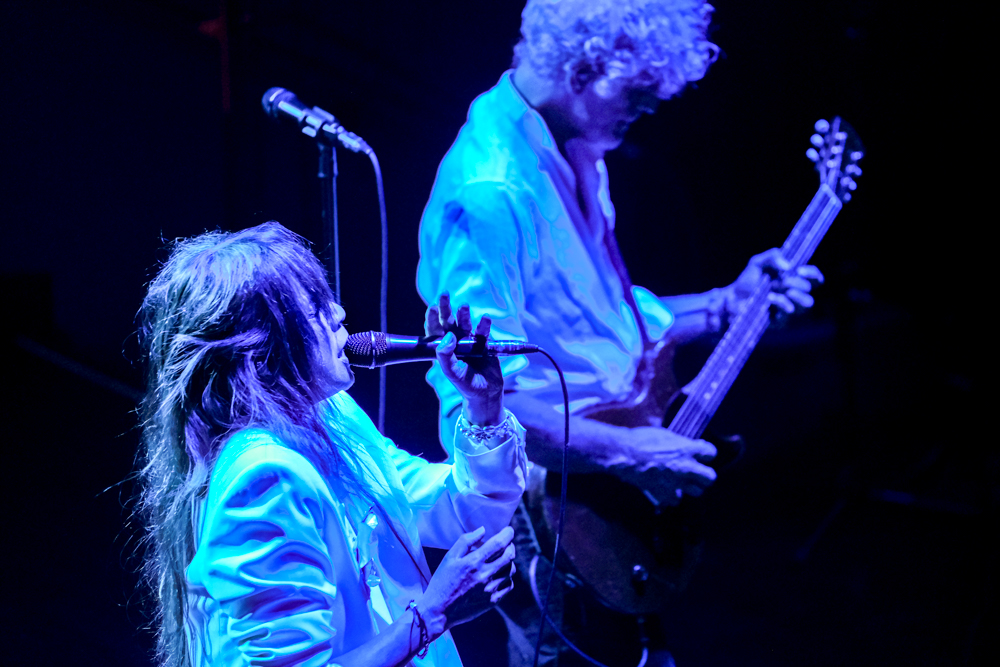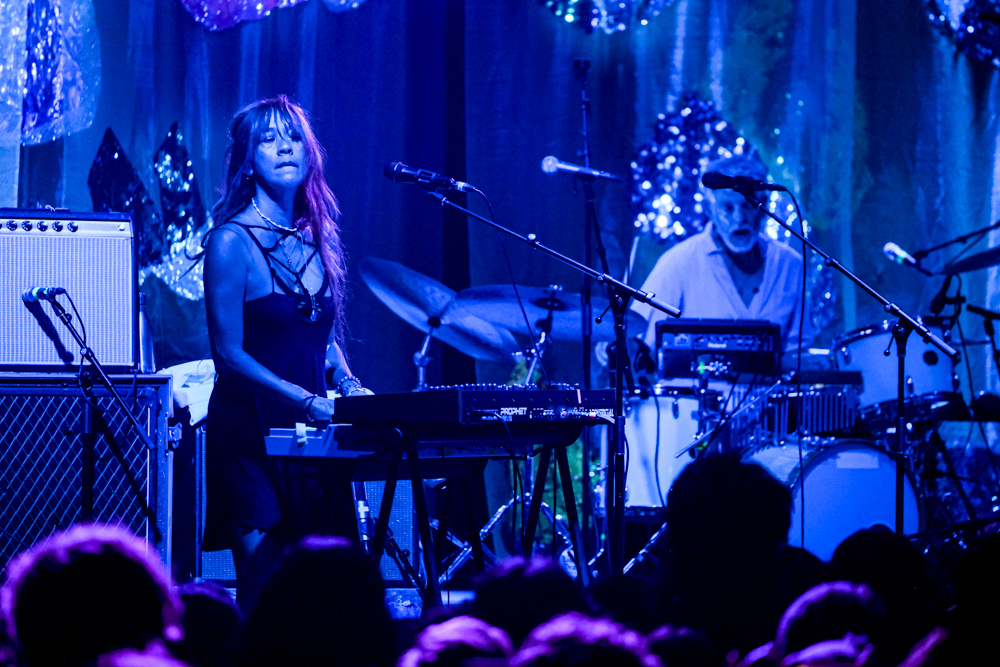 Considering that their last release was 9 years ago, Kazu Makino and twin brothers Amedo and Simone Pace appeared on stage confident and locked in from the get-go. They proceeded to unspool their guitar/loop/electro combination with tightness and lightness. The juddering and plaintive "Falling Man" opened the show, and it was immediately apparent how strong and full the sound was that emanated from just three band members.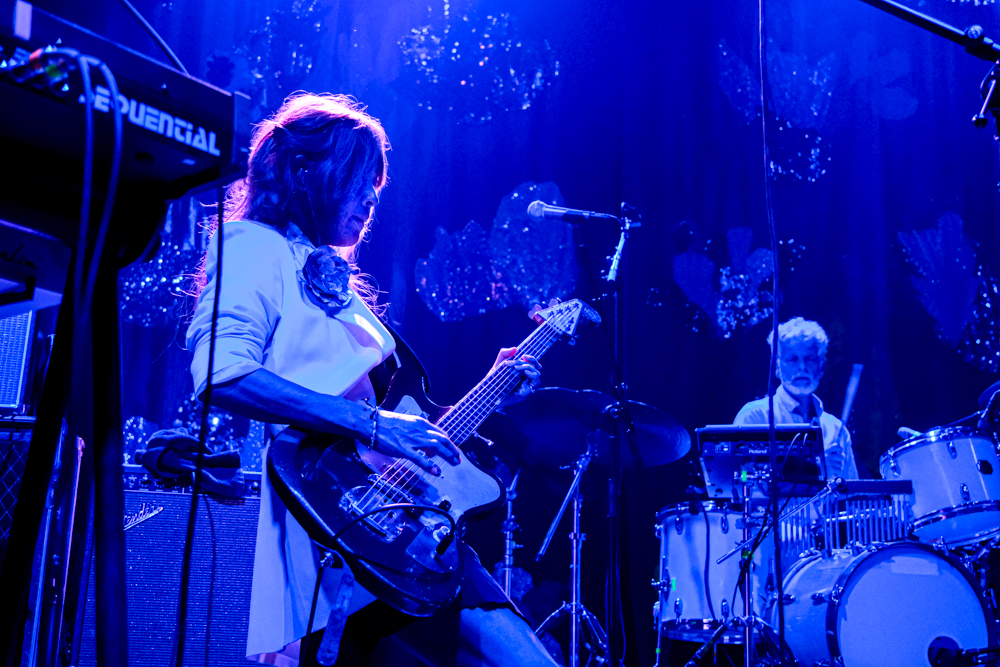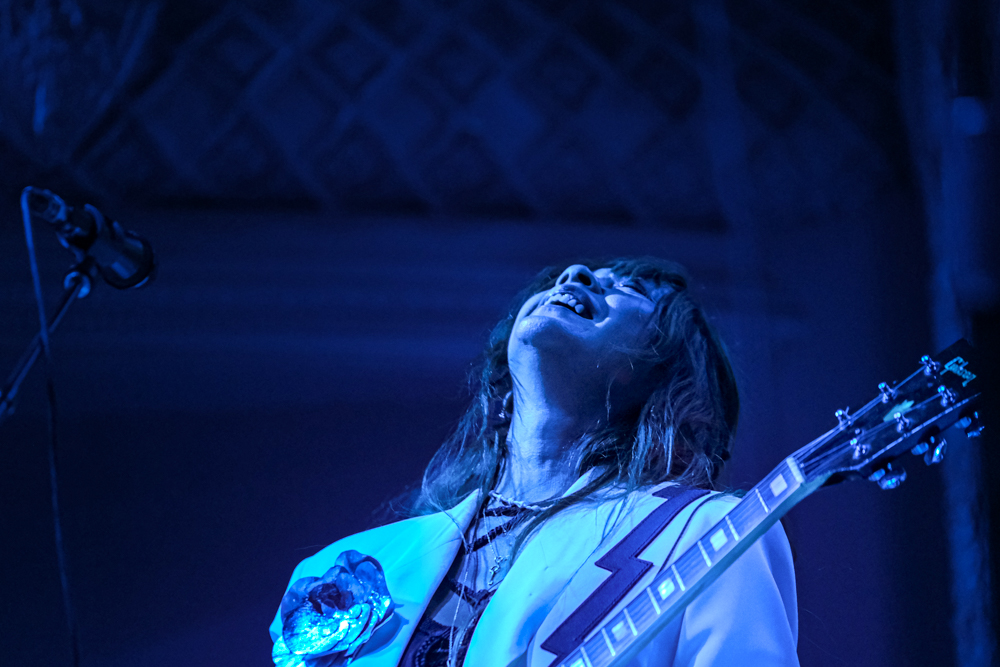 "Melody Experiment", from the new record, is an ethereal mix of guitar and loops wrapped in a cocoon of breathy vocals. As the song builds, the band slowly pulls the audience along, and they, in turn, are reverential, giving respect to all the quietness of the performance. "Snowman" sees Makino on keyboards, her voice intertwining with Amedo's. "Elephant Woman" follows and we are drawn into its luxurious wake, Makino pacing the stage as if she is sleepwalking, bathed in indigo stage lighting. It's not all light-fingered picking from Amedo; the guitarist gets gritty throughout the set, most noticeably on "Spring and by Summer Fall". His brother, Simone, is metronomic on the drums; indeed, a number of songs start off with a drum loop setting the rhythm before everyone falls in. He is light of touch when needed, and solid as a diesel engine when the pace kicks up.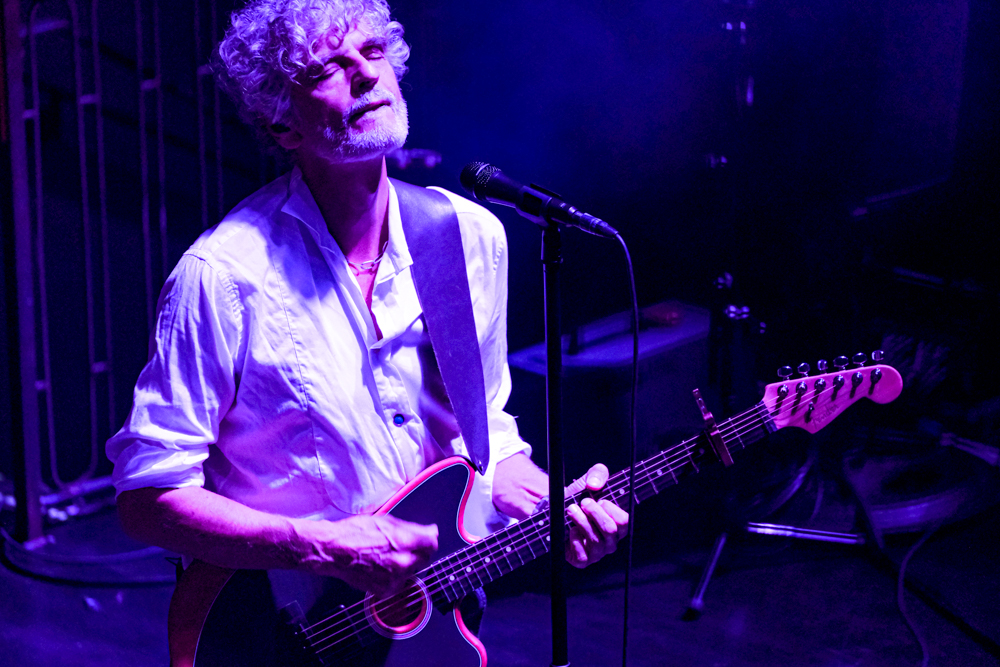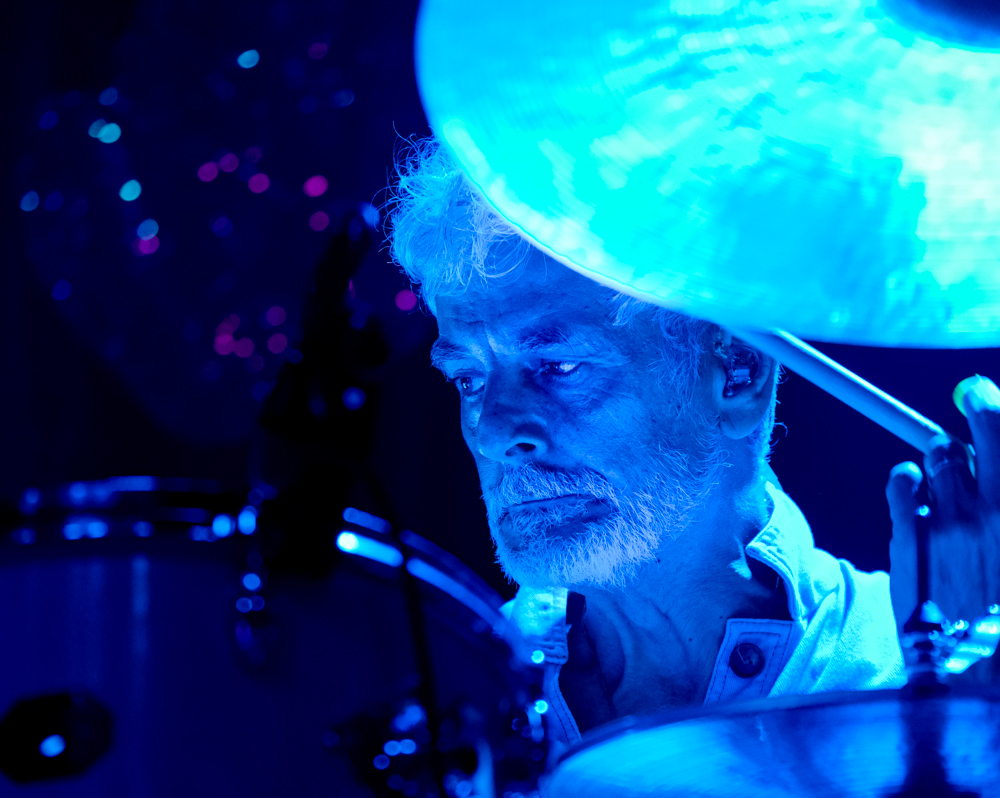 "23", showing up at the close of the show, reminds us of the heady appeal of Blond Redhead; chiming vocals from Makino floating over and around a hard-charging rhythm that propels the song forward. The new album is getting solid reviews and as the crowd heads out into the night, it is worth noting that the band has been together for 30 years. Their deftness of touch and telepathic interplay was fully appreciated by the sold-out crowd on this chilly Monday night.