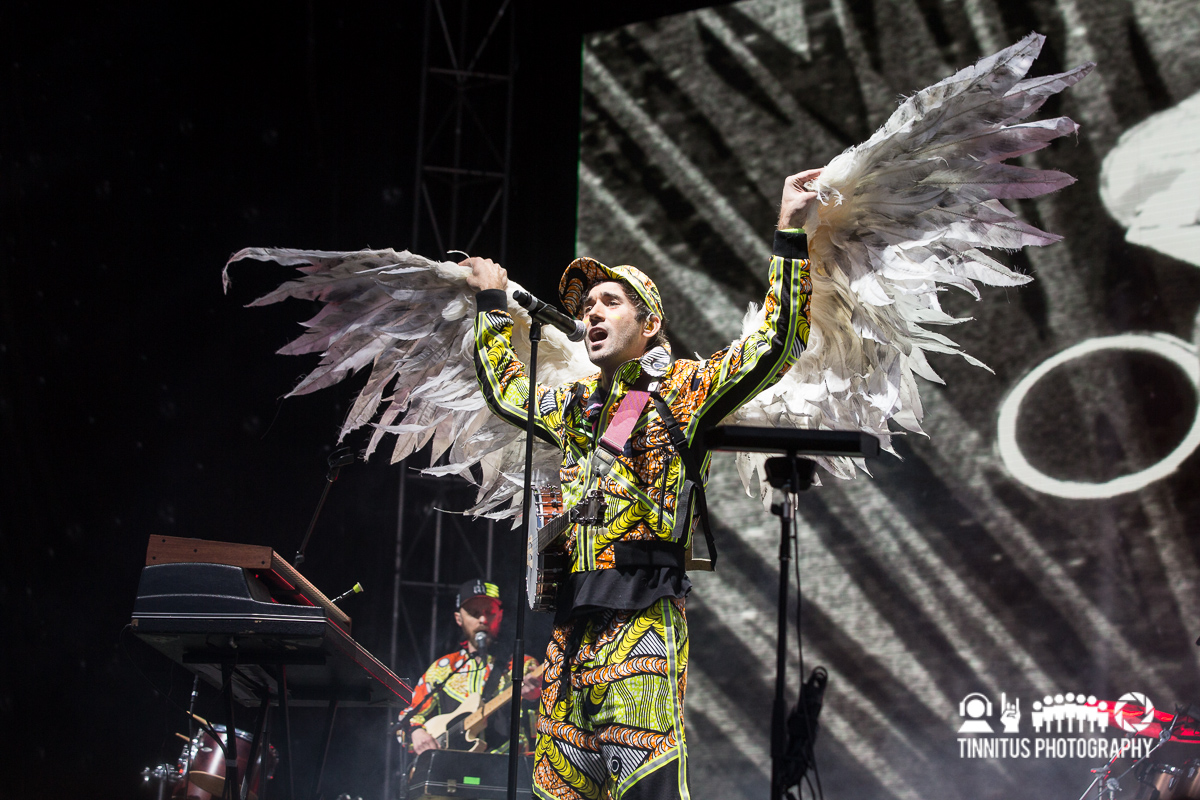 31 May 2016
After a half dozen events held at the most scorned lump of architecture in the city, Boston Calling hosted its final event on the hot and uneven bricks of City Hall Plaza. Just hours before the first day started, a press release stated that the green, lush environs of the Harvard Athletic Complex just a few miles down the Charles River will be the site of the 2017 event. The upsides are considerable, as there's much more space for the festival to spread out, and I imagine that there will be at least an extra stage or two added, along with the potentially higher gate draw that will attract larger names who typically play festivals like Bonnaroo, Governor's Ball, and the like.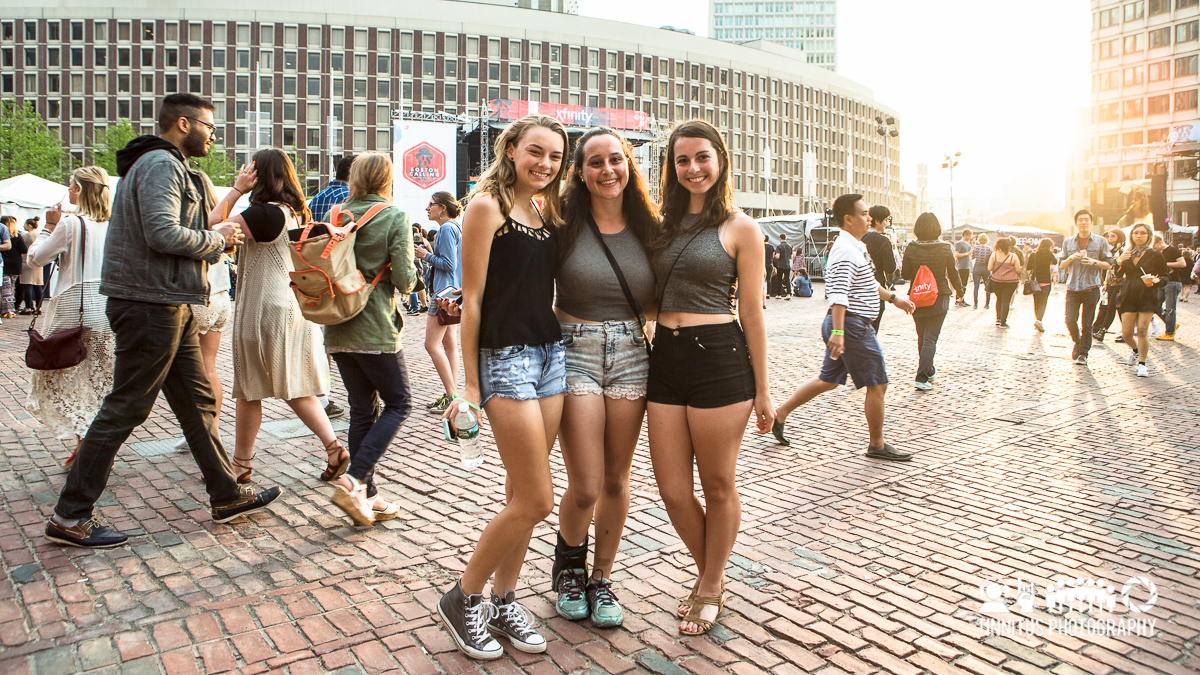 But back to the present. This year's lineup boasted a Friday night headliner that did grace the stage of Coachella earlier this year, and people jammed the area to see the unusual and dynamic performance of Sia and associated dancers. Those without tickets were perched at the Government Center T stop, craning their necks to see what they could of the video screens over the festival fencing. Sia brought out the largest crowd, by far, of the weekend and probably the largest one of any of the Boston Calling events I've attended.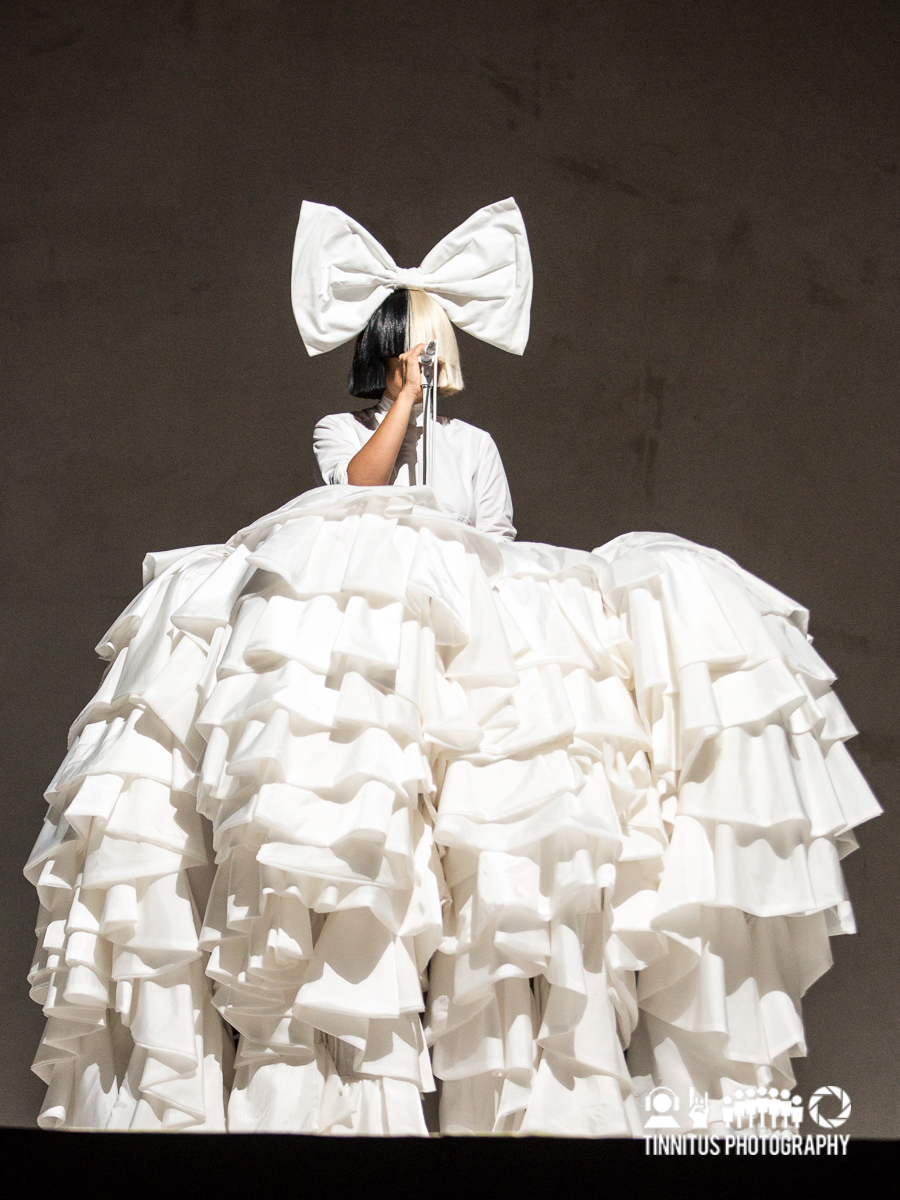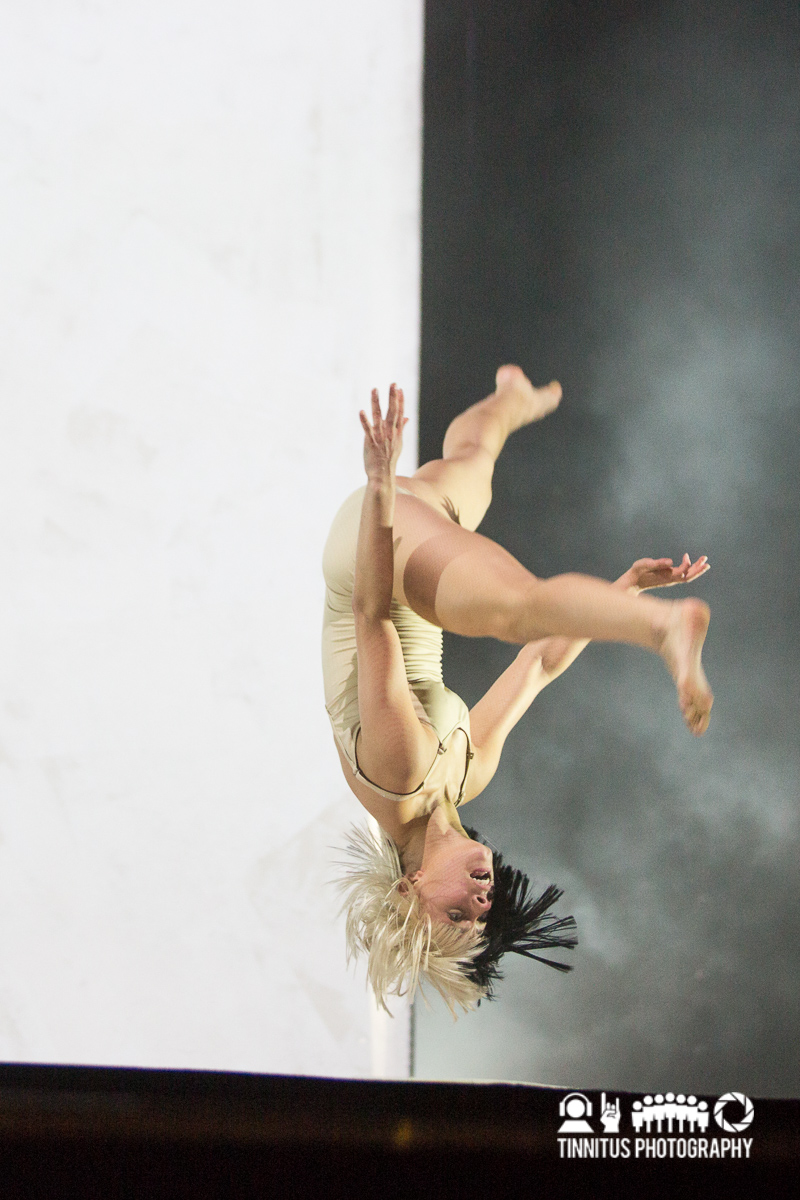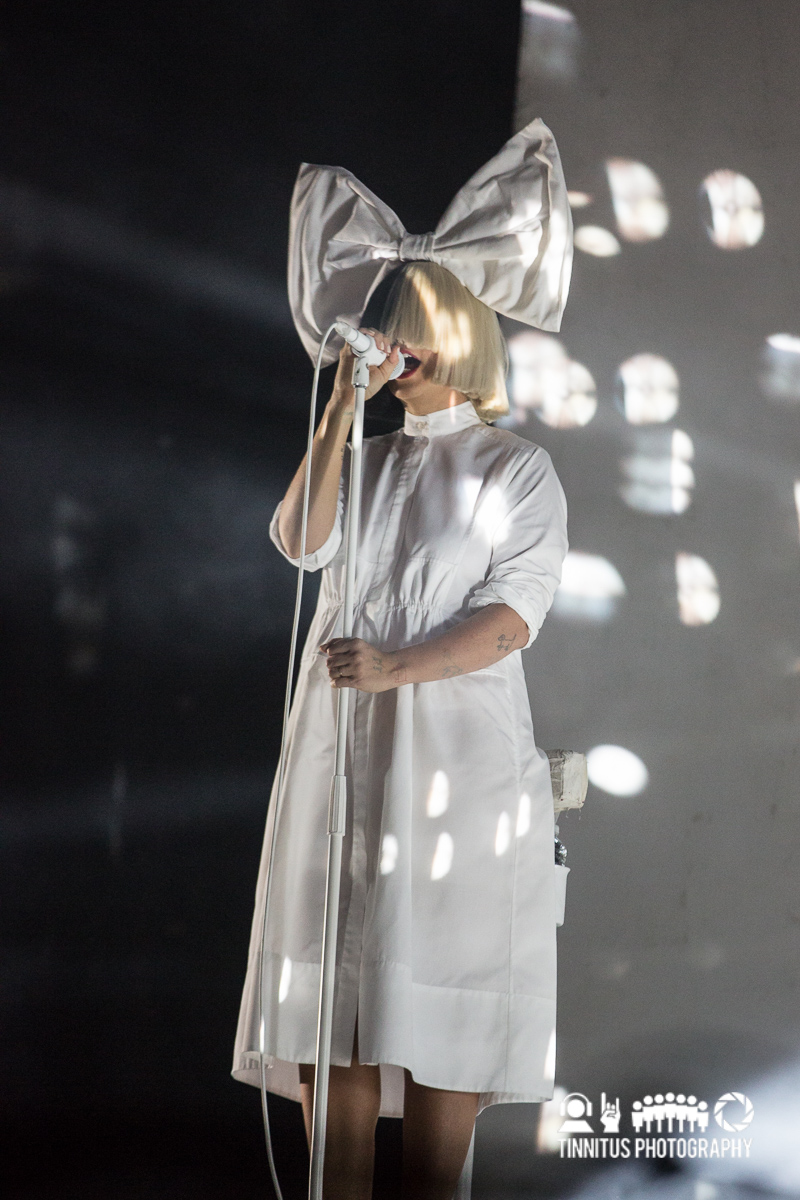 Sia's stage presence was of the utmost minimal presentation, but she was augmented by some seriously athletic and talented dancers, led by Stephanie Mincone. With her black and blonde wig perched on her head and draped across her face, she stood stock still at her microphone, never moving aside from after the first song when she left the center of the stage and took a retreat to the far rear corner, stage right. But the stage was filled with the wildly kinetic motion of the dancers, miming out anger, shock, and sadness as they danced across every inch of the stage. The video screens kept me wondering if I was seeing the visual version of a lip-synched performance, or if it was accurately portraying what was occurring on stage. I think it was a mix, as I'm pretty sure that neither Maddie Ziegler nor Kristen Wiig were in Boston, aside from their presence on the screens. With the big hits like "Diamonds" and "Chandeliers," Sia delighted the predominantly female crowd, many with reluctant boyfriends in tow.
Sufjan Stevens remarked that he just closed the chapter on the tour supporting the melancholy Carrie & Lowell, and that he was tired of singing about death and just wanted to have some fun. Well, he popped the cork from the bubbly well of champagne-flavored giddyness right after "Seven Swans," spreading his wings, smashing his banjo and leading his day-glo ensemble into some electro-pop hedonism. There was a horn section, flanking dancers, and later on those big inflatable pencil-shaped people who are usually at the corners of used car lots. Yeah, mission accomplished.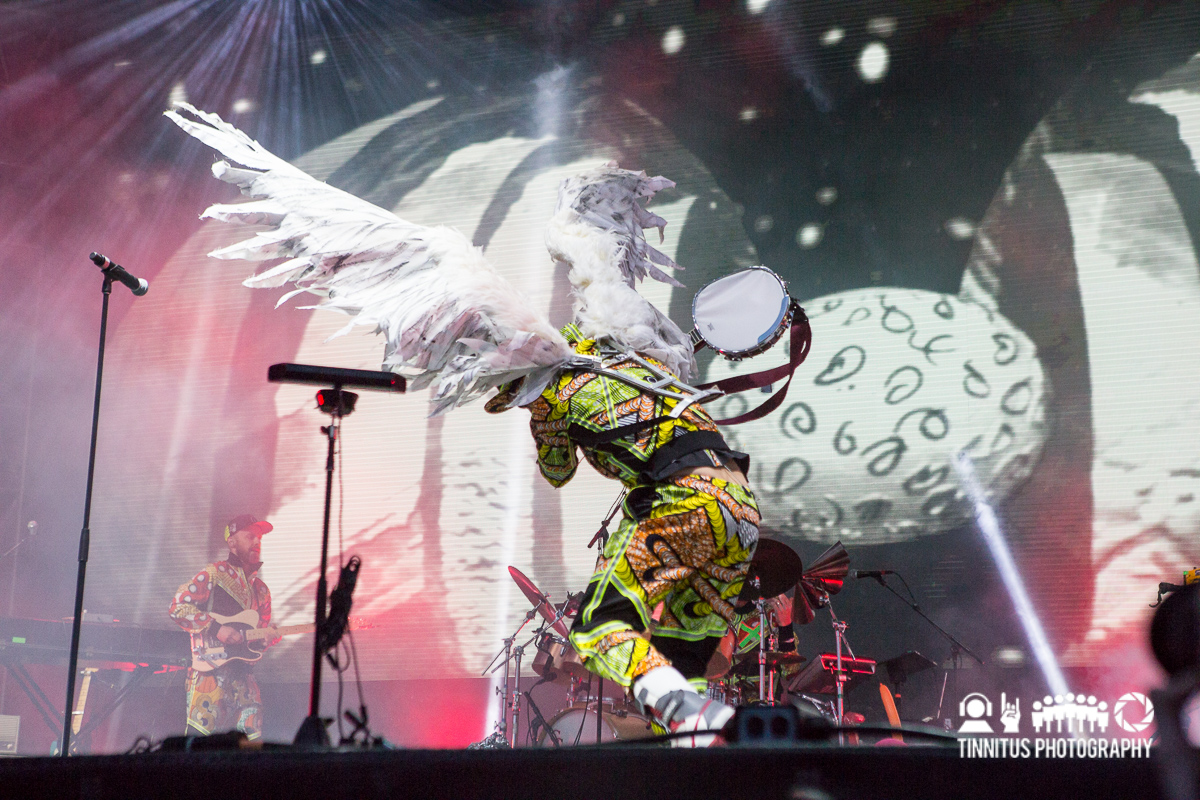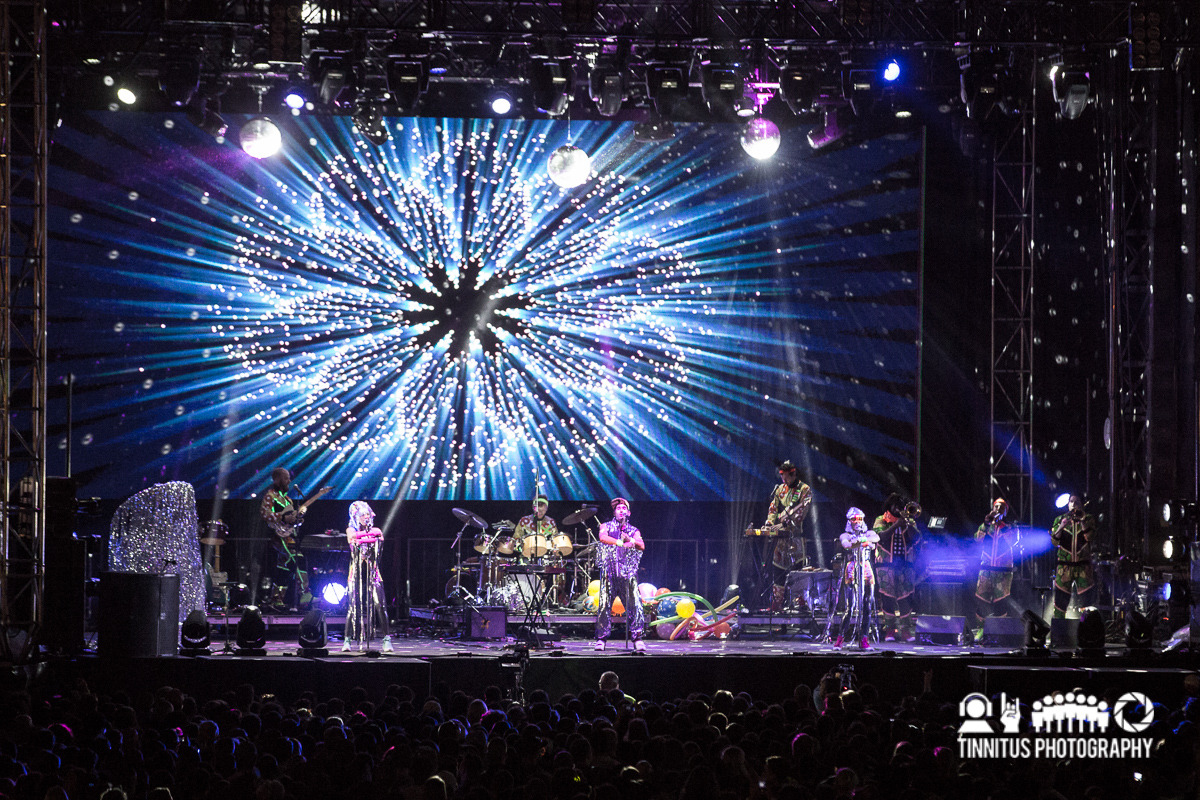 Kicking off the first day was festival co-founder Aaron Dessner from The National, along with Irish singer Lisa Hannigan who was resplendent in an emerald-colored dress and boasting a clear, keening voice. They played a take on the well-worn Anglo folk tradition, with Hannigan's voice similar to Boston's own Marissa Nadler, another singer who can also weave tales of gruesome ends yet make them elegantly beautiful.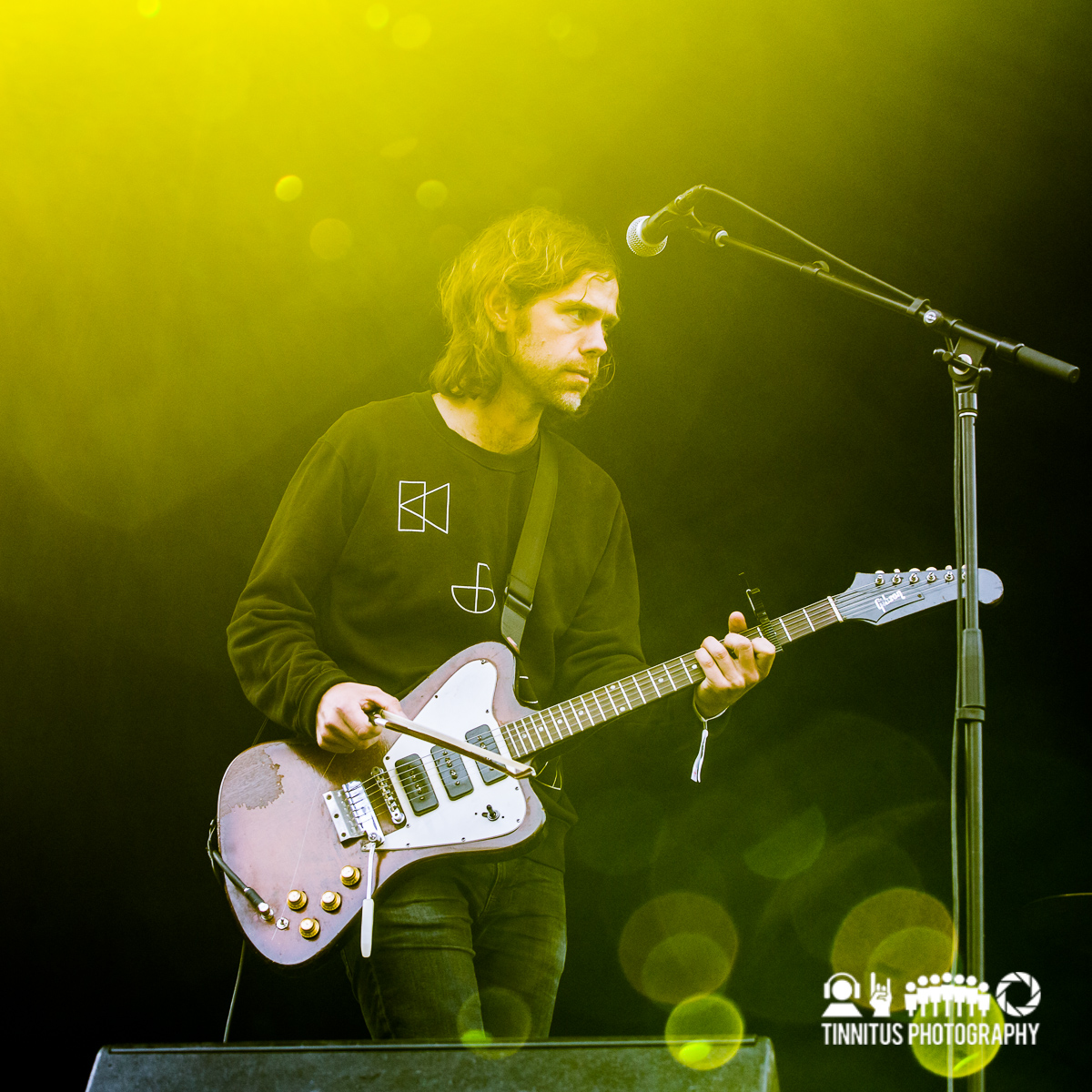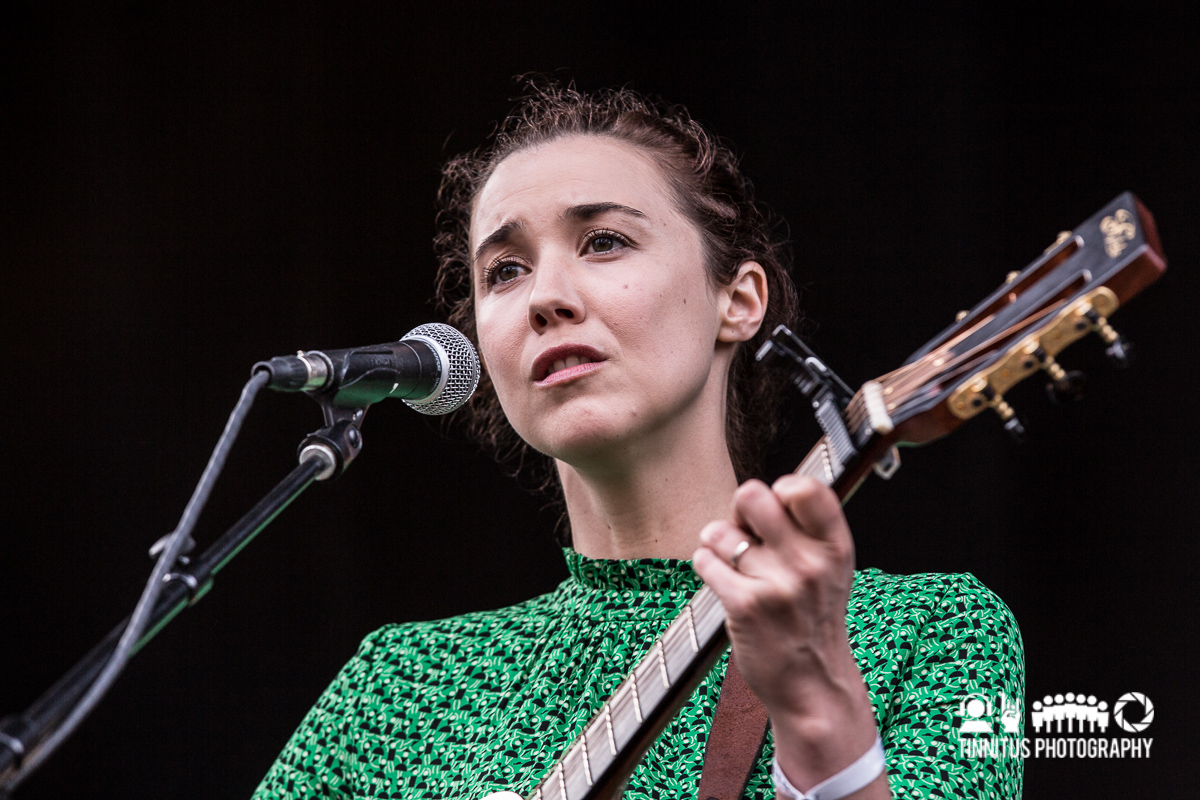 The second day shed the seasonably warm temperatures of Friday in favor of a blazing, oppressive heat. Despite energetic sets from Palehound (sounding suspiciously like Speedy Ortiz on my first exposure), the vibrant hip-hop of Lizzo who had a body-positive energy that would be at odds with Madison Avenue, and the electro-rock bashings of Battles, the crowds were a bit thin, either hiding in what shade could be found on the grounds or outside the fences, waiting for the temps and/or sun to drop. The somewhat "Indie-Brit-by-the-numbers" songs of The Vaccines went down easy, and the despite the Norwegian letter in BØRNS, they didn't deliver any scathing black metal. Instead, a hybrid of Janis Joplin and Ozzy Osbourne sang laid-back SoCal electro-glam pop tunes.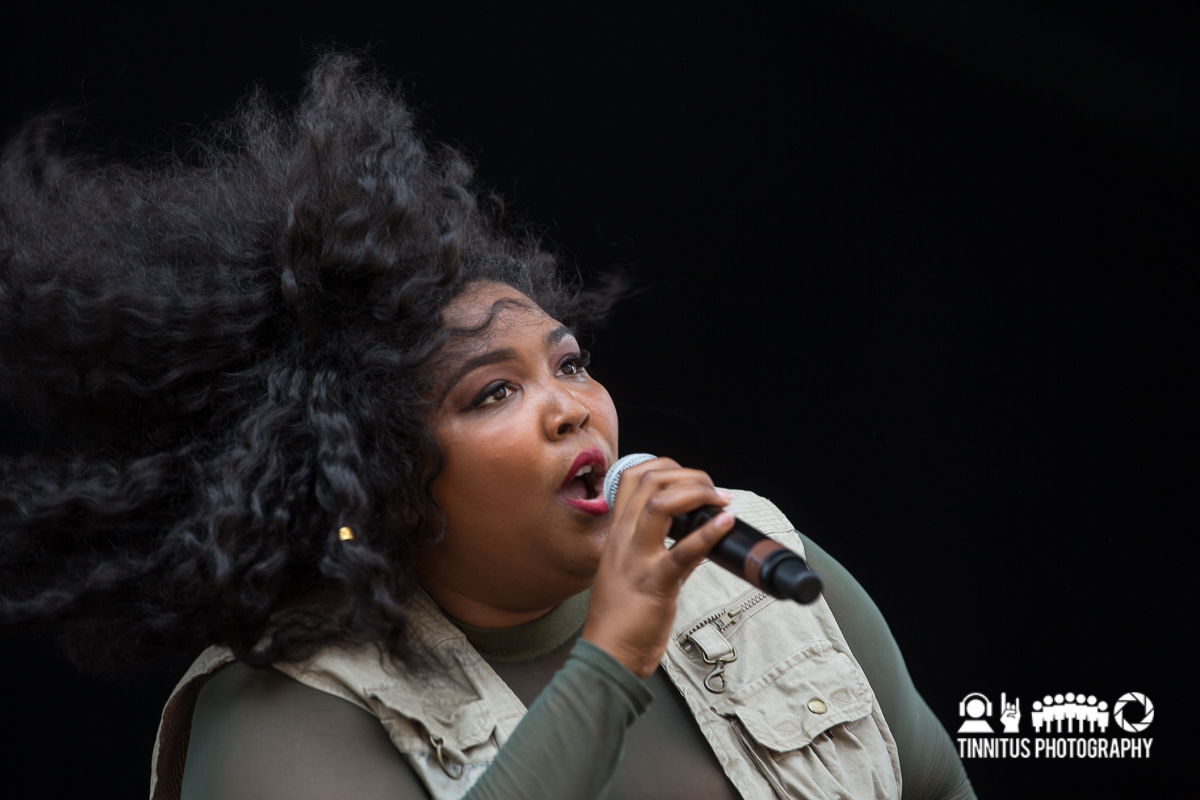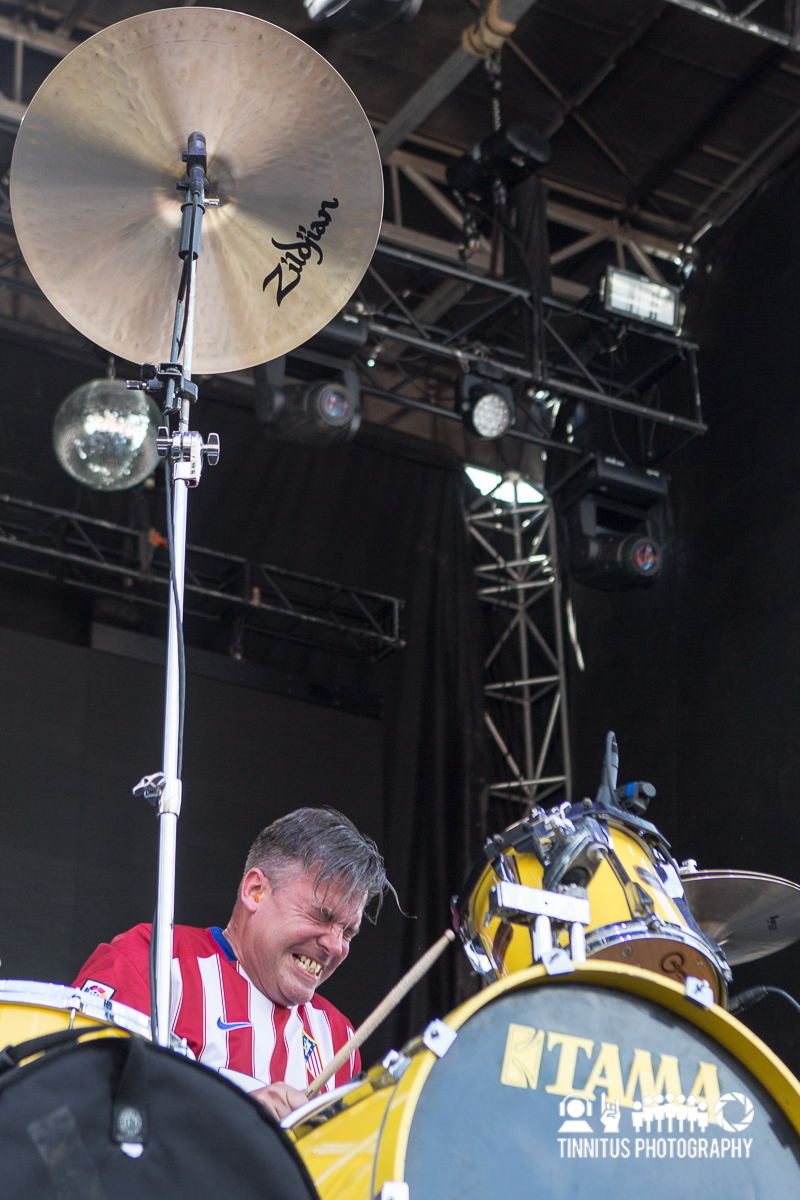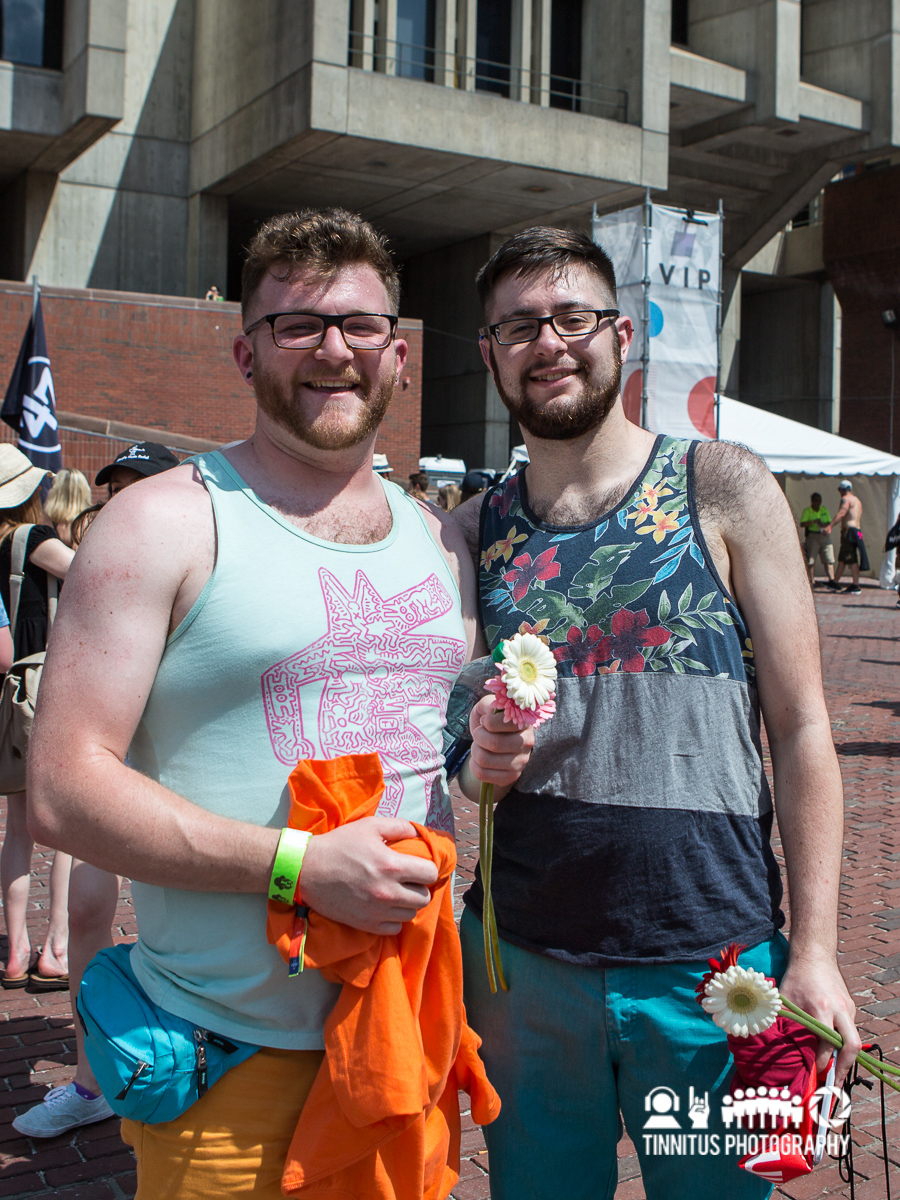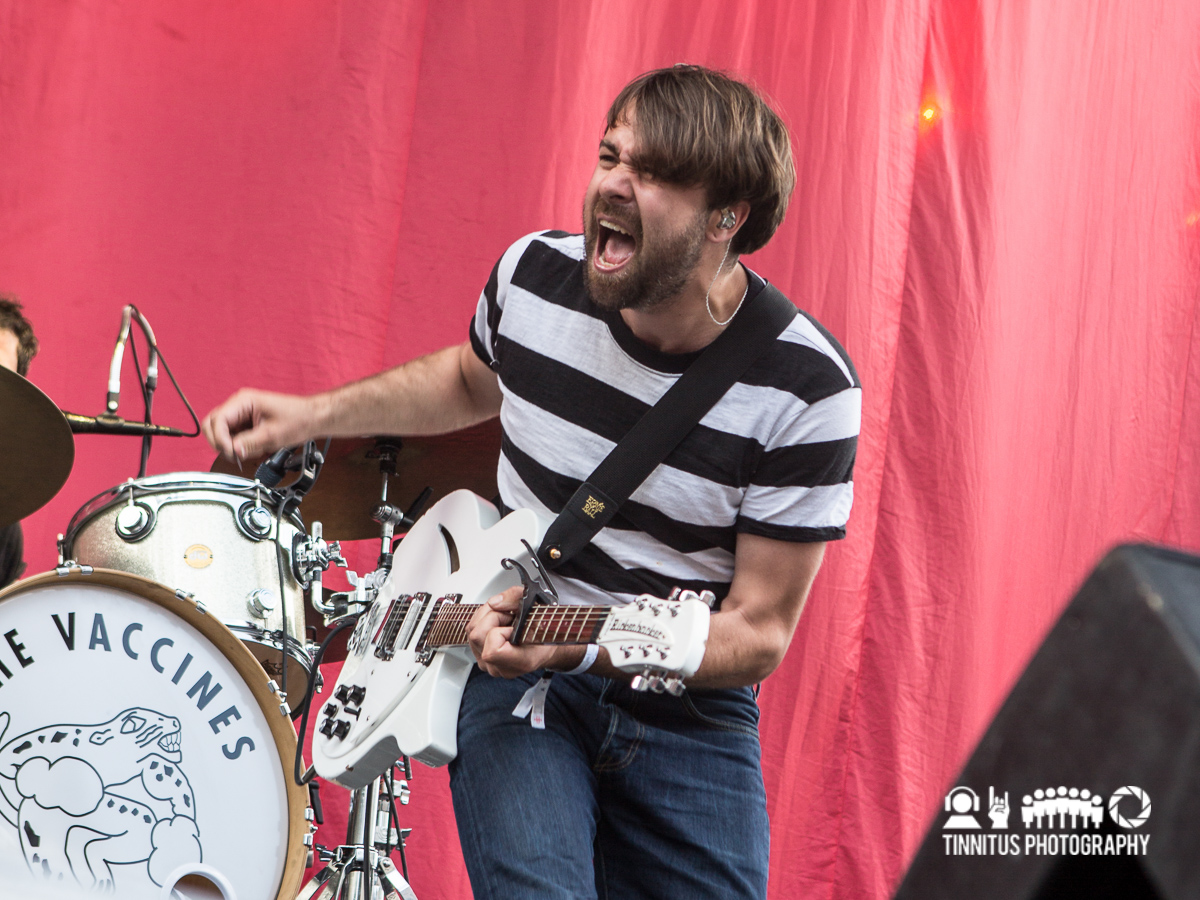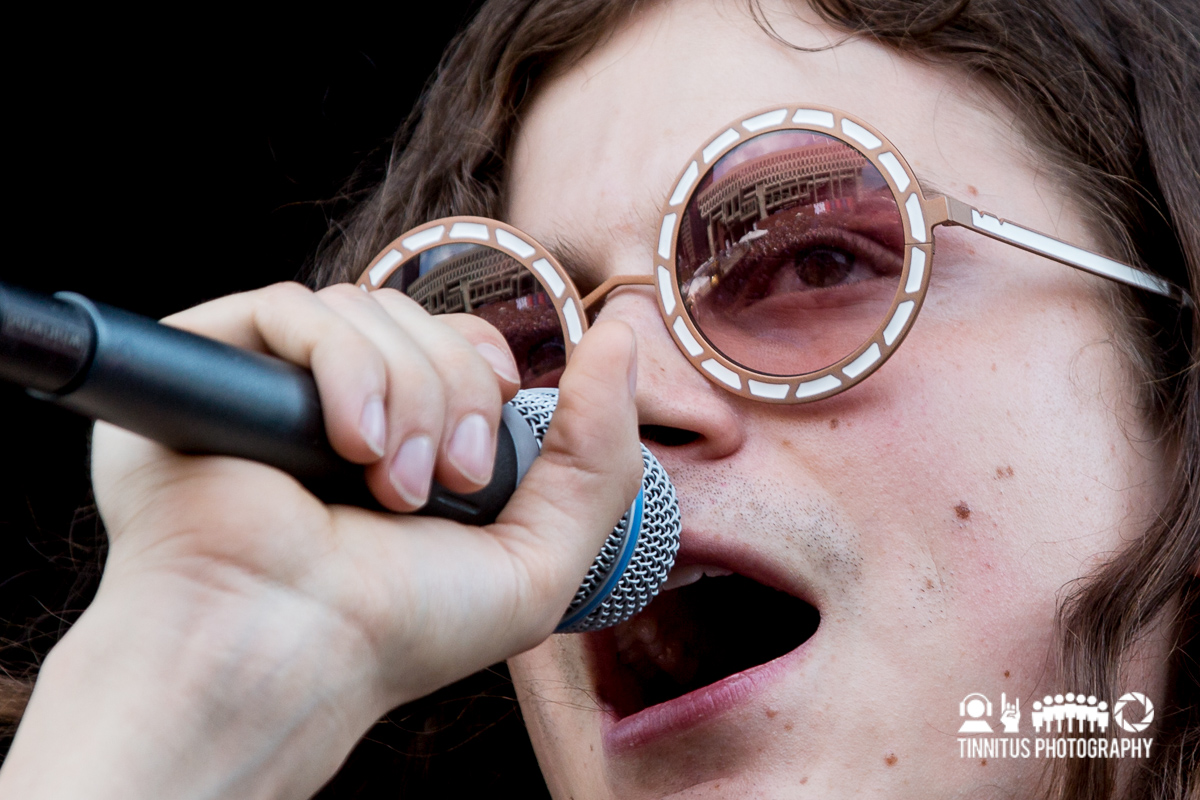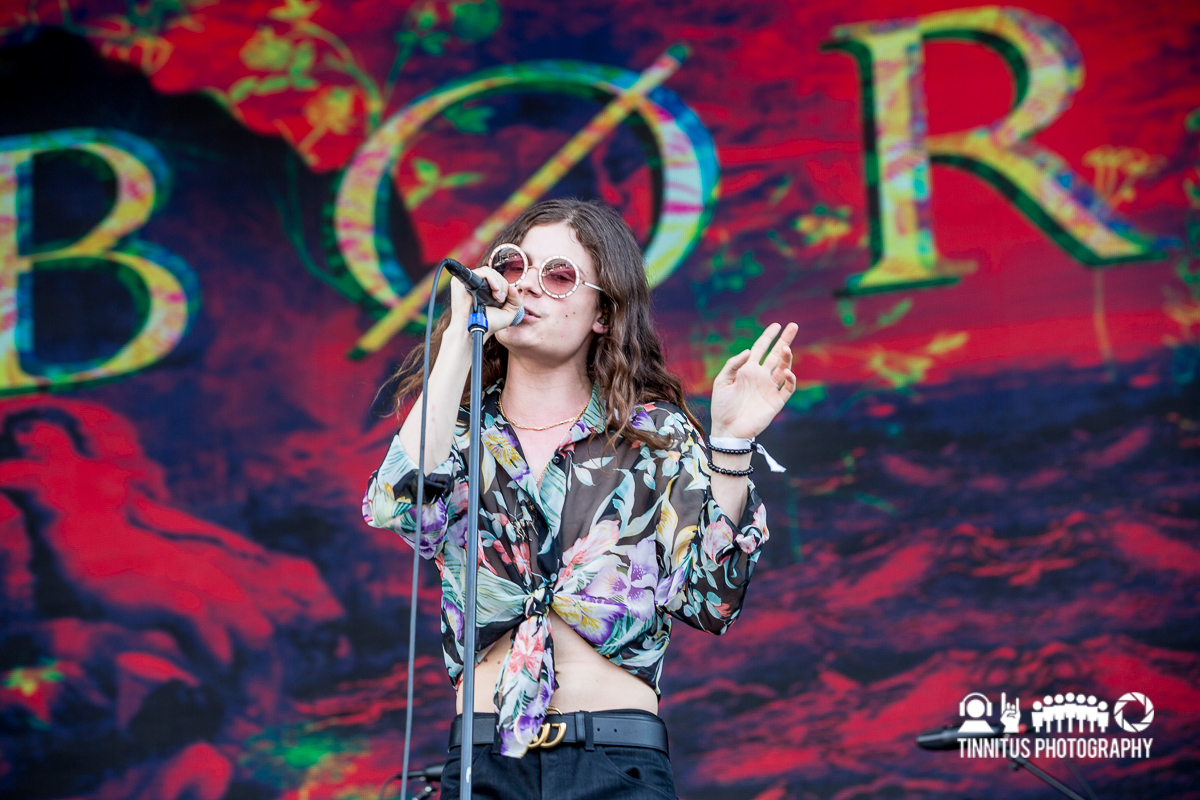 The sun was into a deep incandescent glow by the time Courtney Barnett and her rhythm section took the stage, as the line for the free water dwindled to a much more manageable number. Barnett's improbable ascent as a no-frills Aussie rocker hit its zenith recently with her appearance as musical guest on Saturday Night Live but this hasn't affected her self-effacing stage presence, unchanged from when I first saw her in 2014 on her first Boston show at The Sinclair. Six strings and a cloud of dust (albeit at a mid-tempo gallop), she excels in singing plain tales that really resonate; "Depreston" is a shining example of this.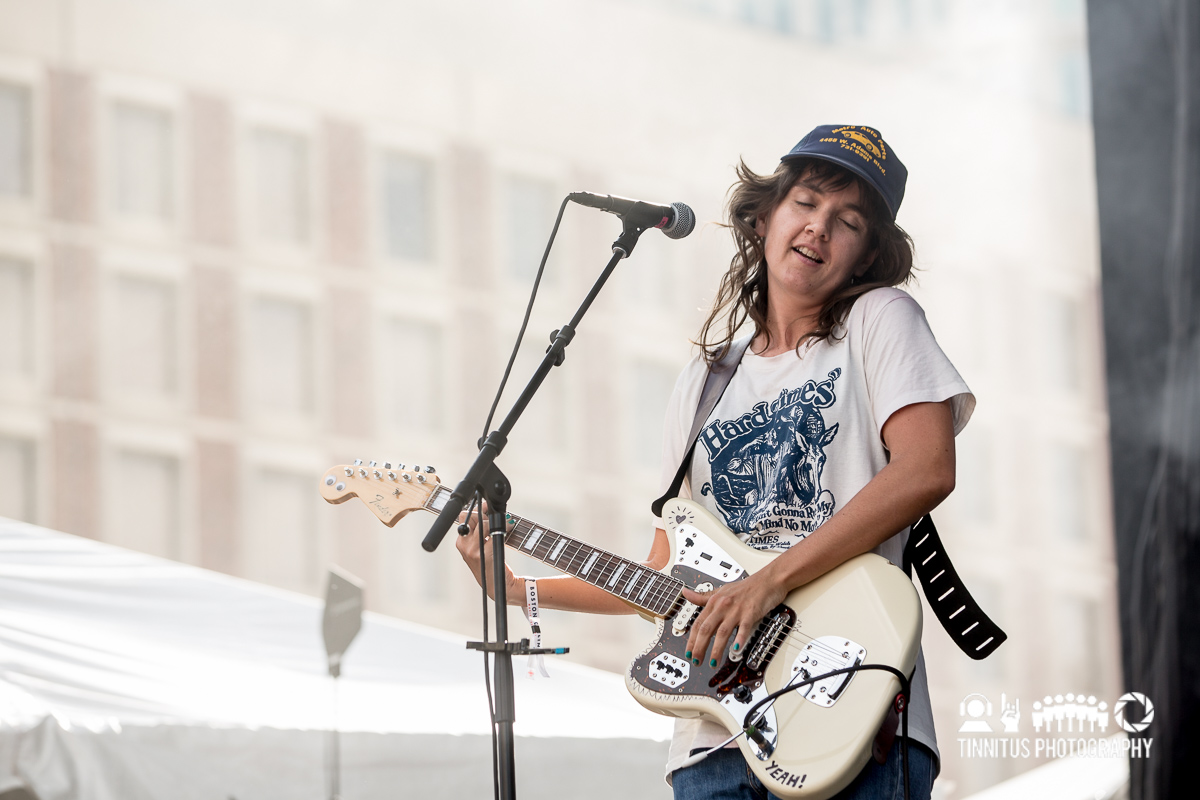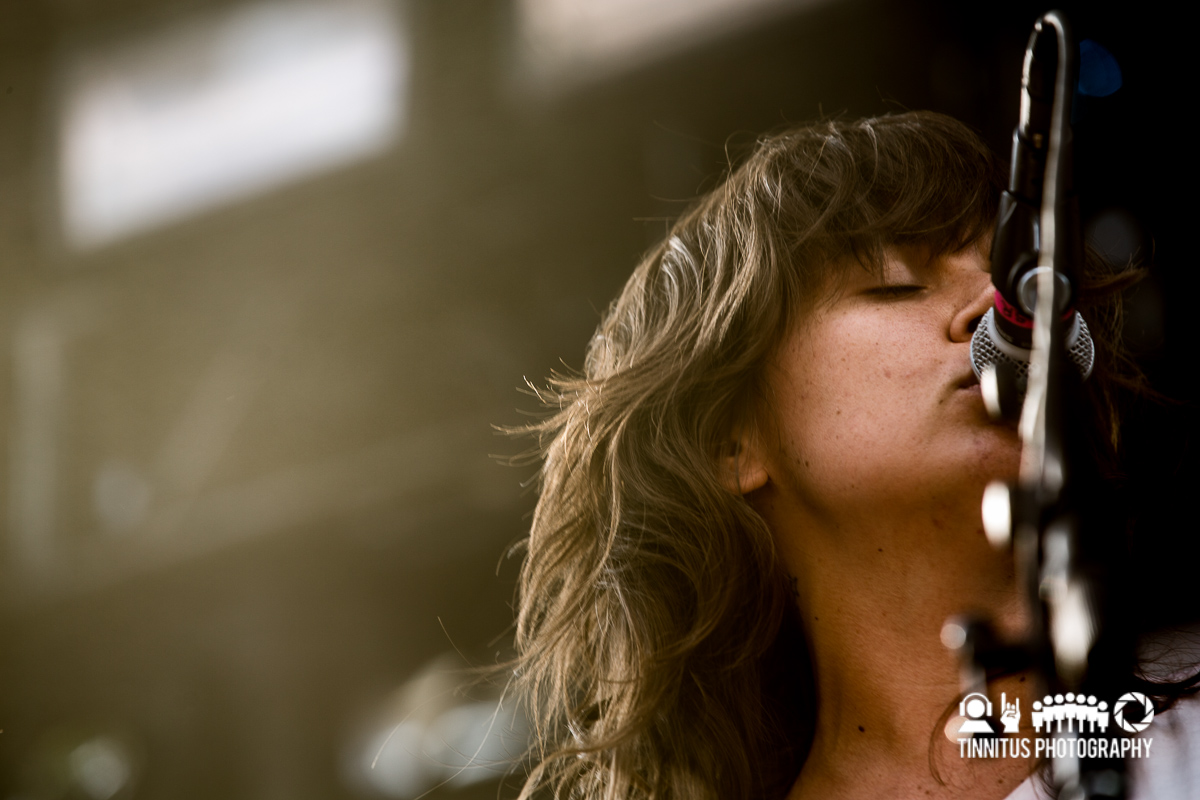 Next up was Dallas Green, aka City and Colour (and not the ex-Phillies manager) who was a bit of a sardine out of the ocean in this particular lineup. Tattooed like a biker gang member, he had an unexpectedly high tenor voice as he sang his plaintive tales, backed by a competent rock/folk band. If you listened hard enough, strains of Ryan Adams could be heard. After Miike Snow and Odesza played, the dance-heavy vibe ended with Robyn doing her thing on stage. She's a talented singer, a great dancer, and has a handful of anthems that would get dead people dancing, but tonight she curiously focused on remixes, and the seamless transition as the set unwound was a bit of a puzzling decision to many fans.