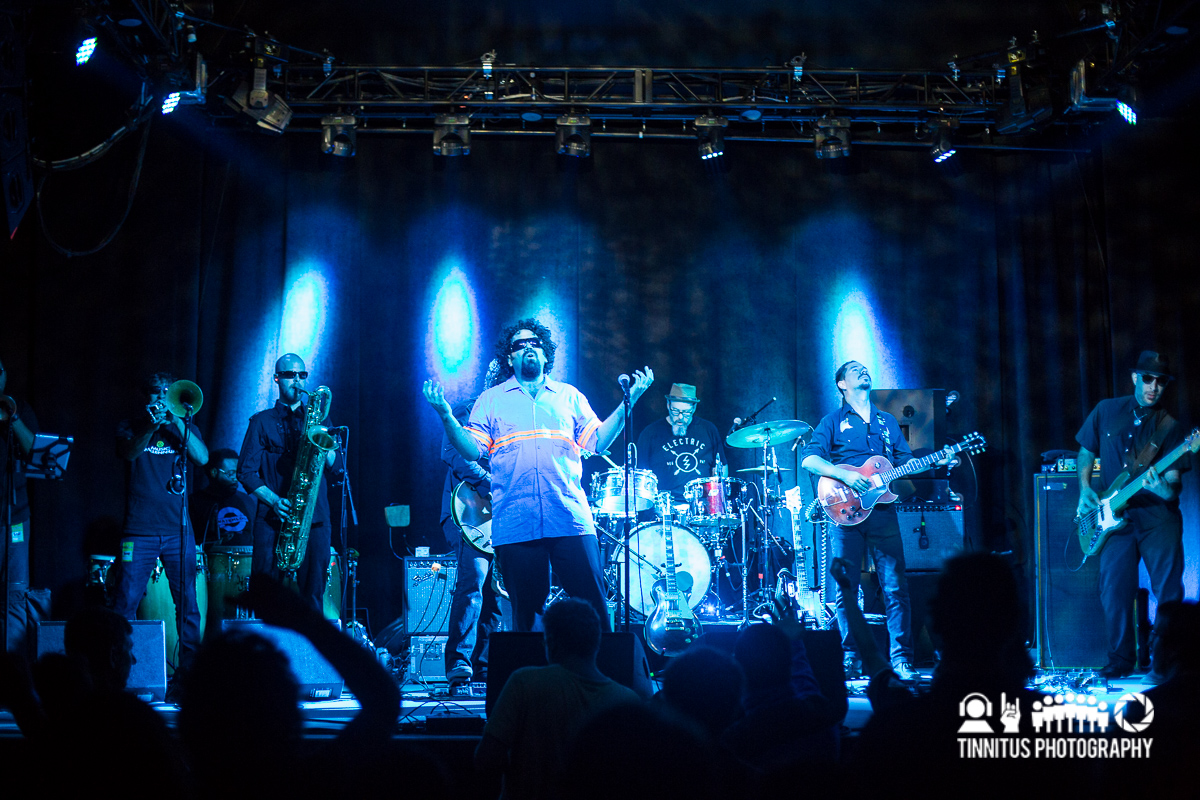 6 September 2014
Some bands get an itch to change their sound in a totally different direction, but rather than have a few incongruous tracks on a record, an entirely new entity is born. Much like XTC had their Dukes Of Stratosphear project that paid homage to the '60s psychedelic movement, Latin band Grupo Fantasma has created not just one but two semi-doppelgängers. Brownout takes most of the core members and burrows hard into the rich earth of '70s psych/funk period, with a heavy emphasis on swing and groove. The brass trio (Gilbert Elorreaga on trumpet, Speedy Gonzalez on trombone, and Josh Levy on sax) lent a bright accent to the wah-wah workouts of Beto Martinez while the congas/drums duo of Matt Holmes and John Speice kept the meter anchored down like the tractor beam of the Death Star.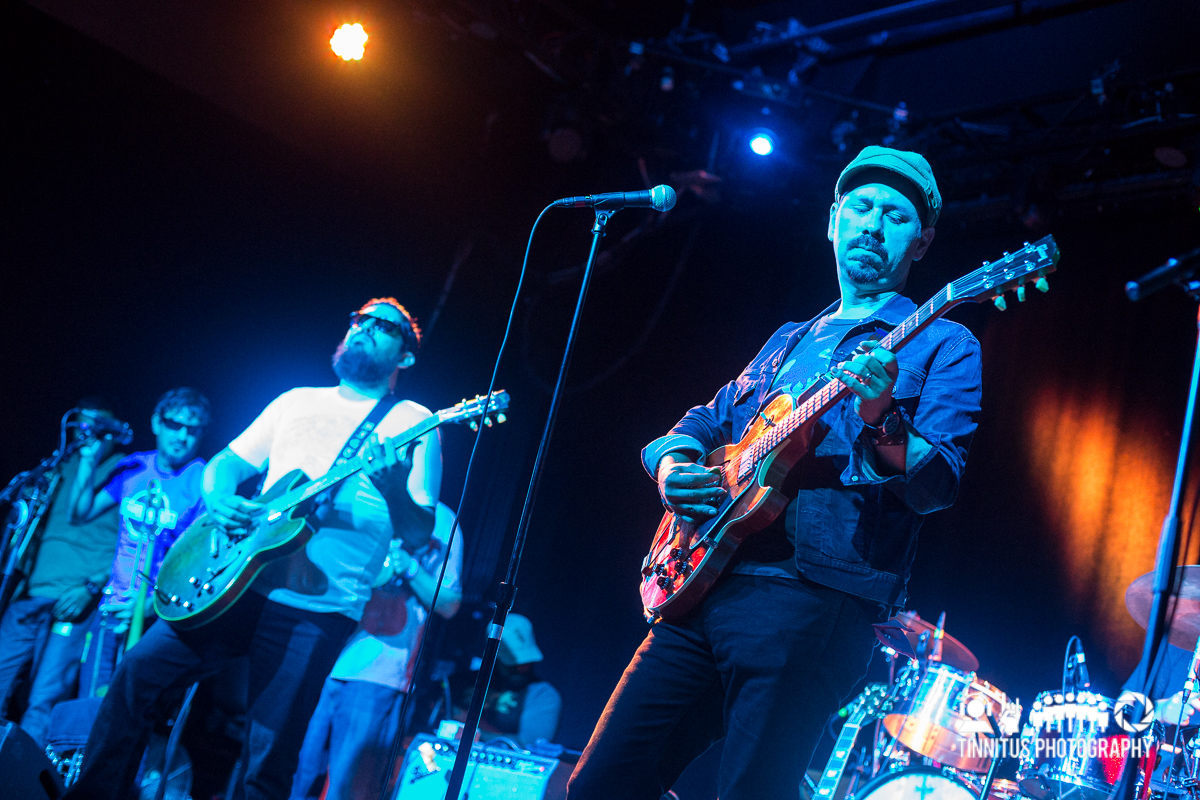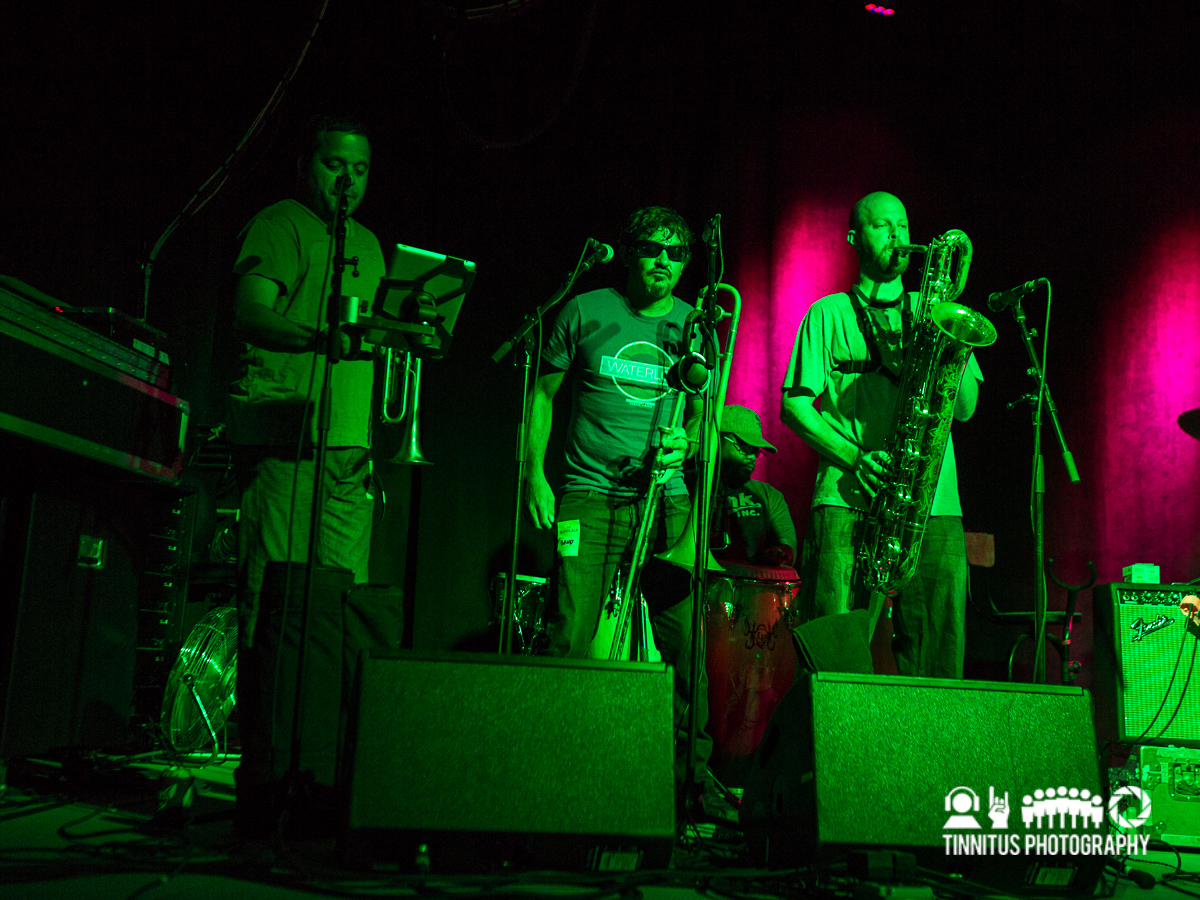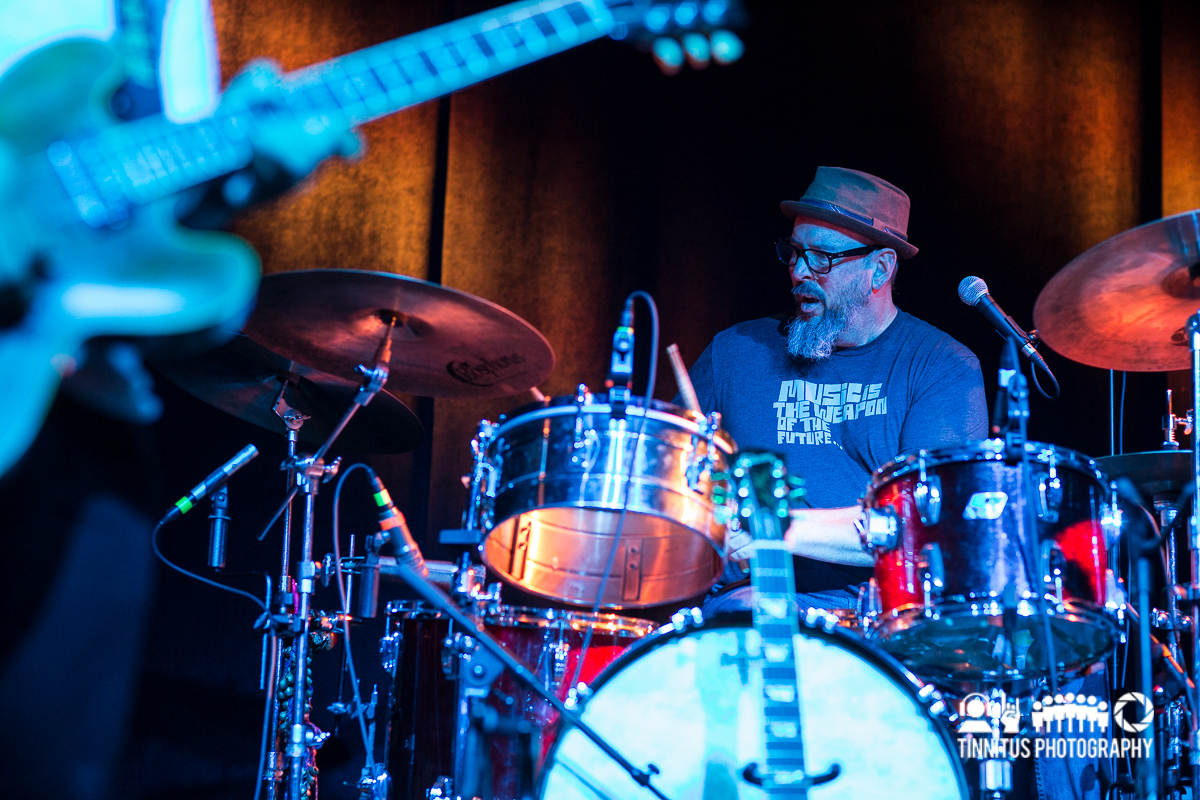 Tonight the collective would play the best new venue in town, and bring along another Sybil-like shard of their musical vision. Once Brownout finished, a short time later the same members returned to the stage with different clothing as the ominous sound of a rain storm and the peals of a desolate bell took over the PA. Any metal fan worth his/her salt instantly recognized the doom-laden start of "Black Sabbath," the eponymously-titled song off the self-titled LP from one of the most important bands of all time.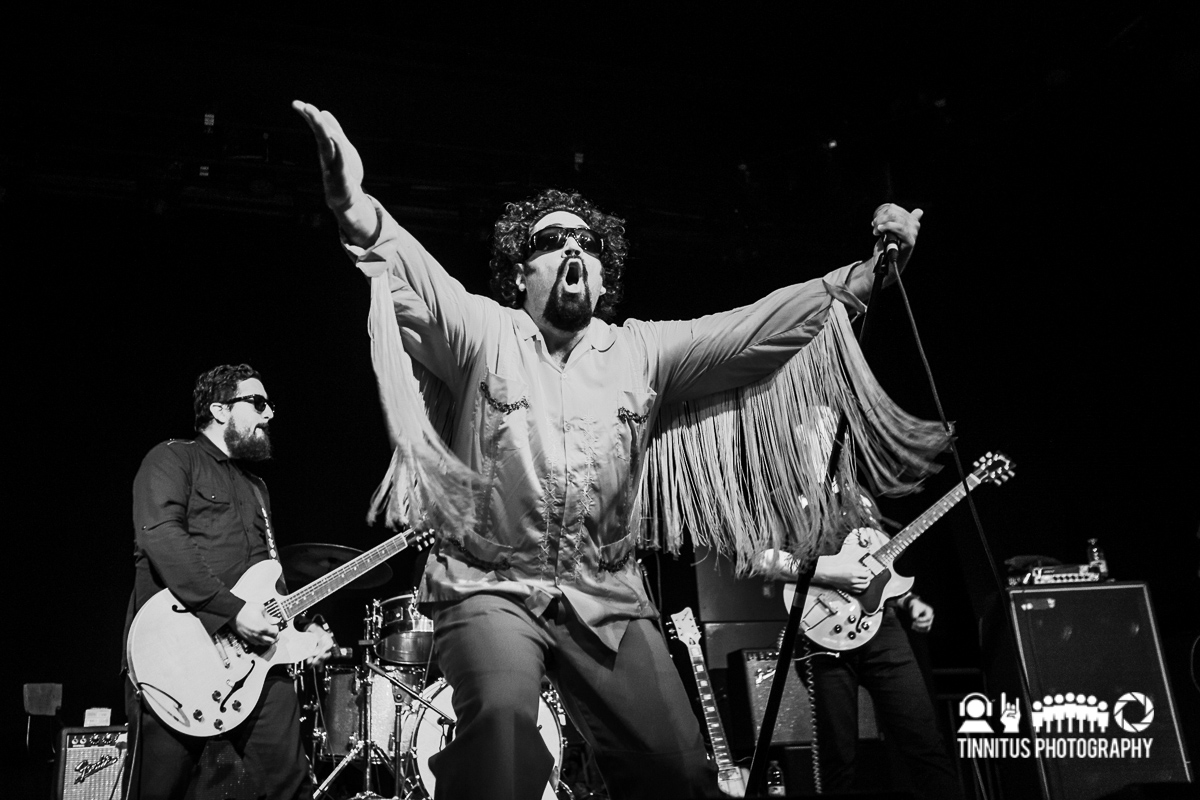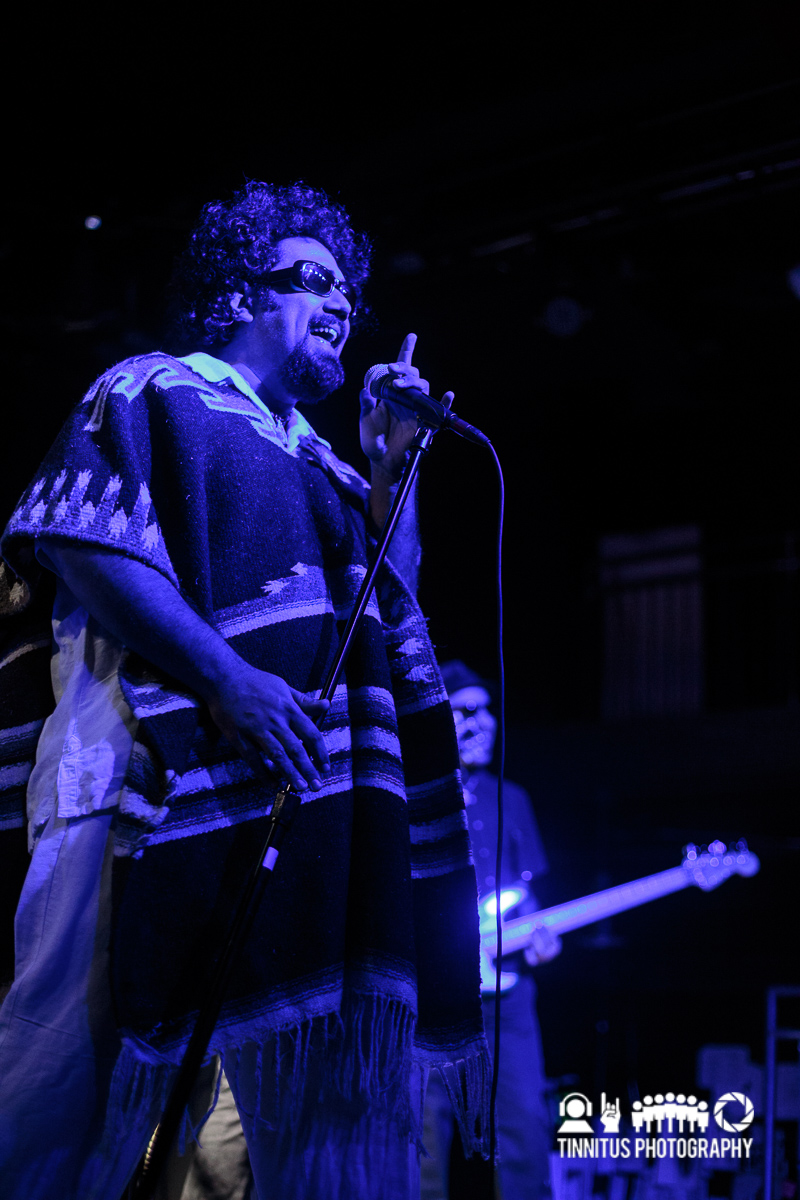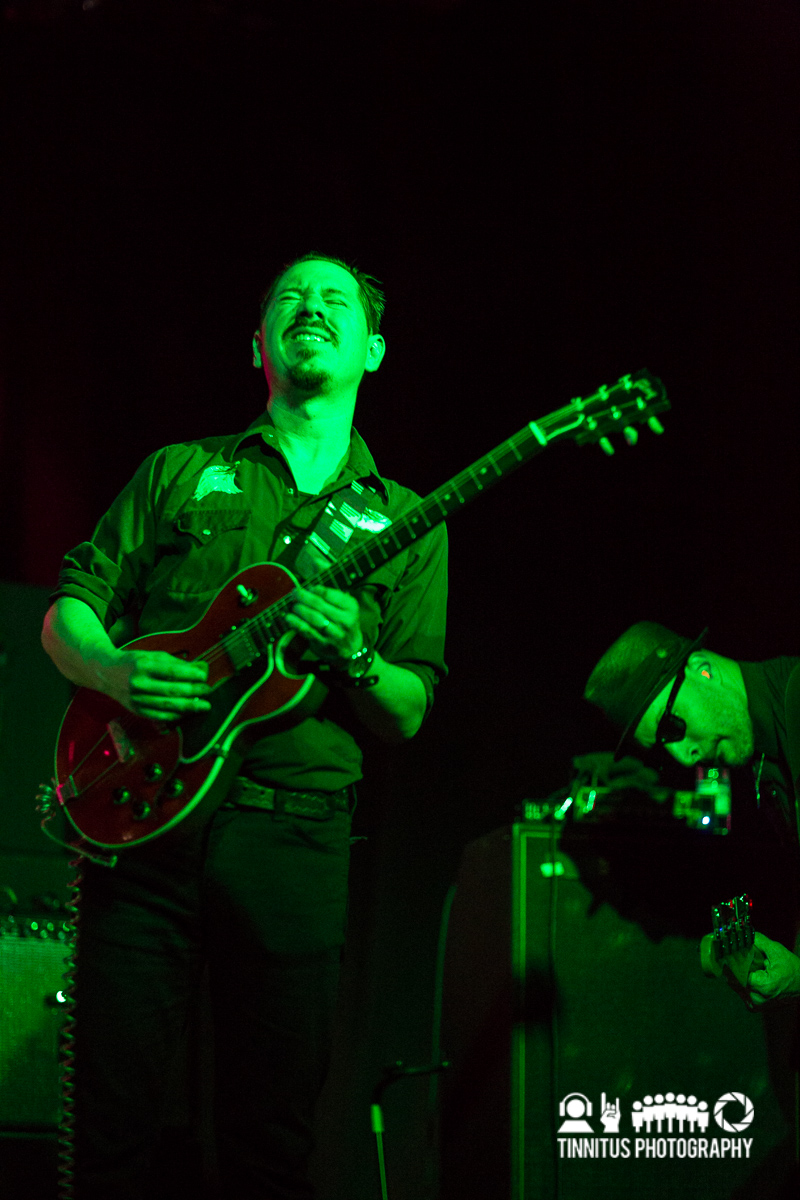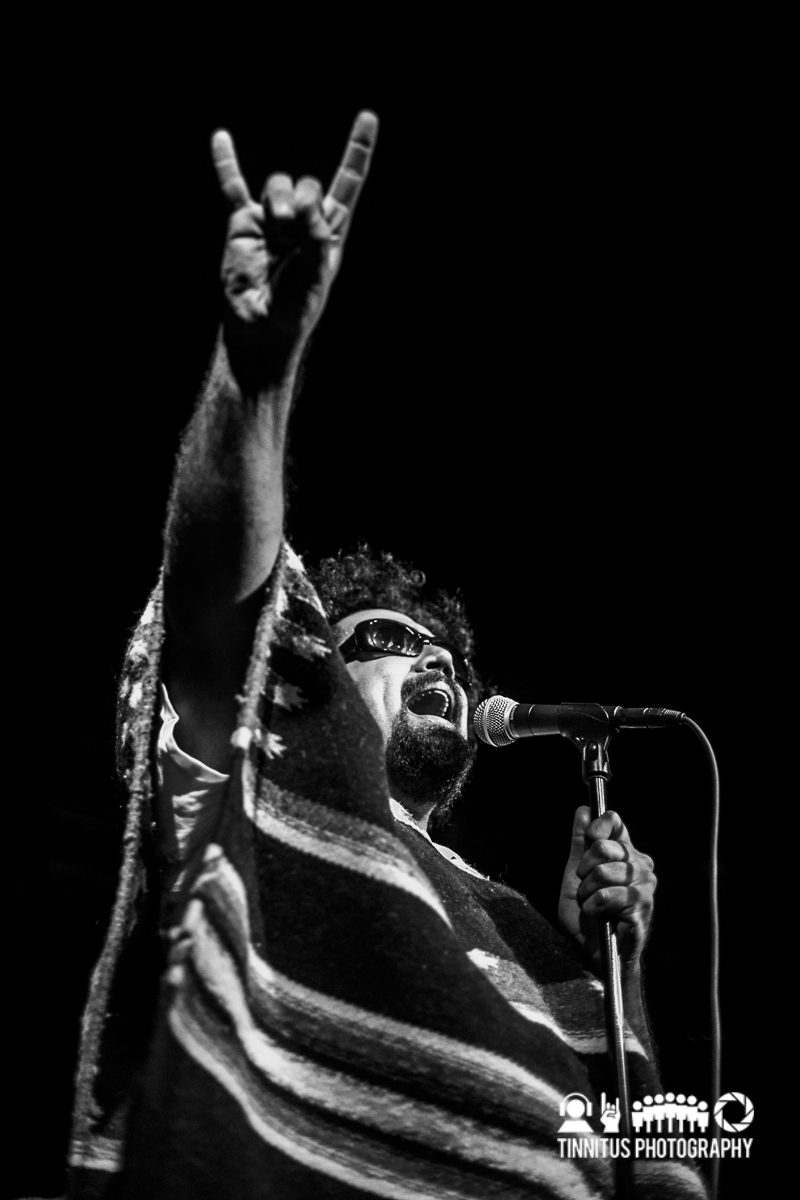 Looking much like an Austin TX version of The Red Rocker Sammy Hagar (given this alter ego business, maybe his stage name could be The Brown Rocker?), singer Alex Marrero came out draped in a serape, added vocals for the first time tonight and had the crowd singing along to the hallowed scripts of the very origins of doom metal. The guitars of Martinez and Adrian Quesada fueled the riff engine that Iommi created as a thing of singularity beauty; check out the riff of "Into The Void" if any doubts linger in your brain. The brass section really took control of the song though, guiding it with a hip-swinging swagger that was totally foreign to Osbourne and company. "Hand Of Doom," the heady fumes of "Sweet Leaf," "Supernaut," a plaintively introspective "Planet Caravan" all hit the mark with accuracy and expertly walked the line of blatant homage and creative new spin. Only a slightly turgid "Iron Man" failed to connect, the detuned low note being swamped by an arrangement that sounded more like a '70s cop drama soundtrack.