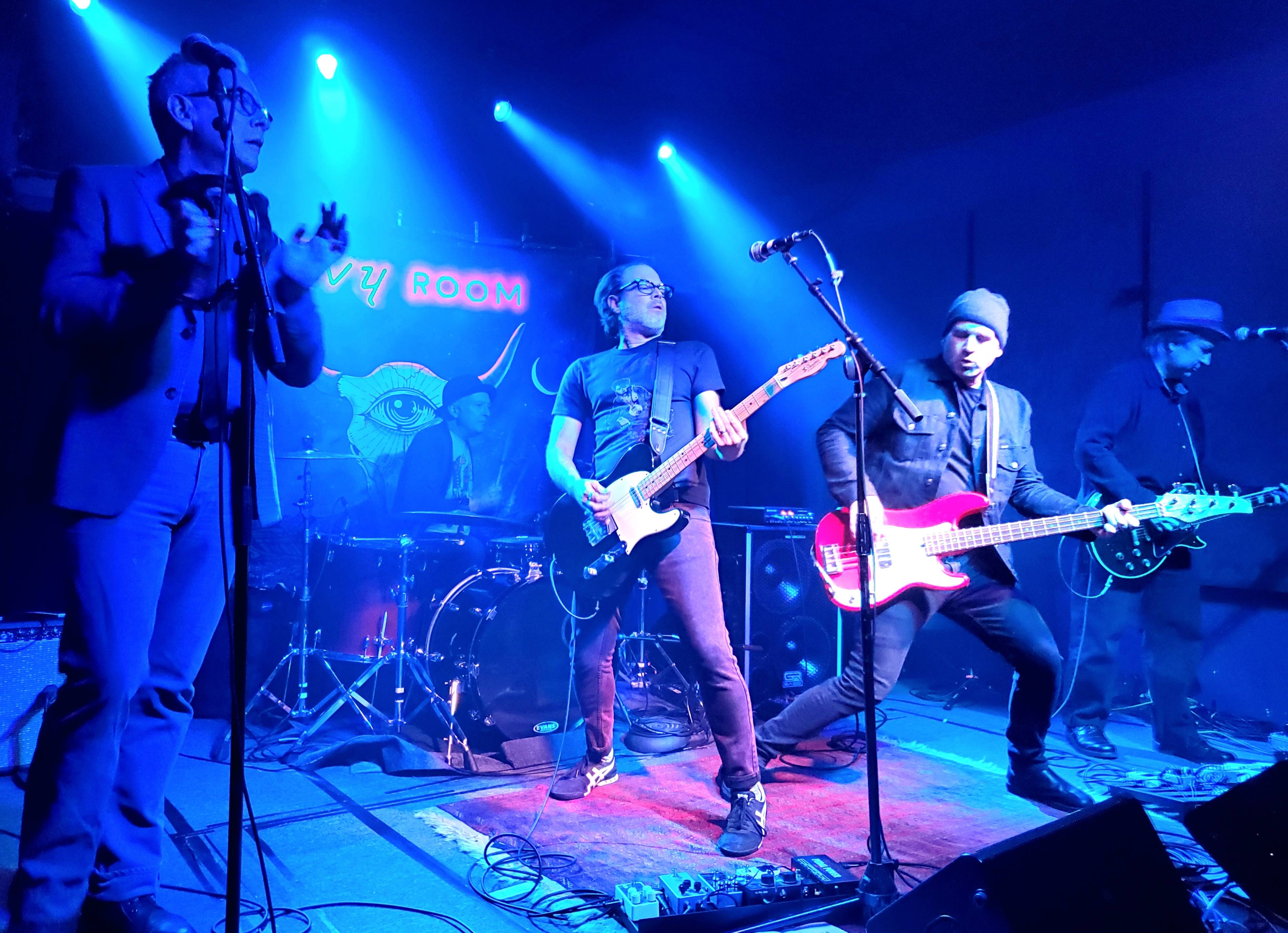 24 January 2023
Photos by Gina Sperinde
Expansion takes on its most peculiar form in the nightclub. The walls don't move. The floor doesn't grow. However, over time the memories of a place can swell its importance far beyond the limited physical space, pouring infinity into the crevasses of even the most cramped of spaces.
The Ivy Room is such a place.
Similarly, Bay Area band The Bye Bye Blackbirds carry to the stage a fantastic density far beyond their physical makeup. There's a gravitation pull there.
So, seeing the Blackbirds on stage at the Ivy was an absolute delight.
Their set started with "Spin Your Stars," a dragging, punctuated song that has all the hope of a prayer and all the resign of a death sentence combined into a beautiful desperation. Who doesn't love a good song about being lost that you can truly lose yourself in?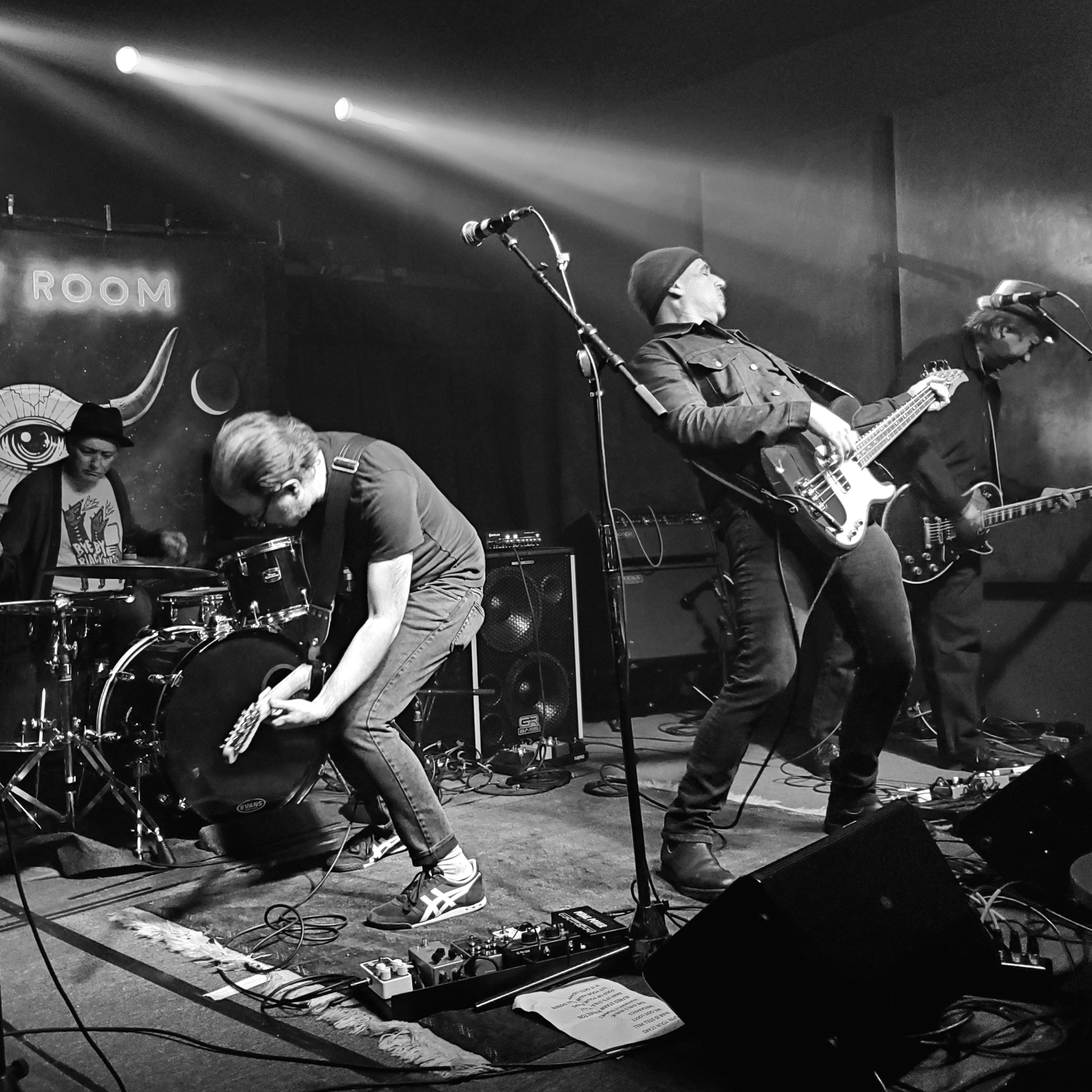 "Mechanics" from 2022's August Lightning Complex was beautiful and full. It's rare that a band can produce such clean and rich harmonies and while maintaining strength and substance in a song, but "Mechanics" does just that.
The highlight of the evening was a toss up between the "Alfred Starr Hamilton" and "If It Gets Light." "Alfred Starr Hamilton" is a stronger song on its own. It's everything you could want from modern rock music: lovely lyrics, strong but comforting vocals, and instrumentals that play like a music historian's Frankenstein monster of all the best parts of popular music. It's a beautiful, bursting song – great rock music.
However, the Blackbirds absolutely destroy with their live version of "If It Gets Light." The only criticism I have of the live version is that it torpedos the album version. Once you've heard it live, there's album version (which is actually excellent) sounds downright anemic in comparison. Bradley Skaught and Lenny Gill commit absolute murder on guitar while drummer Jozef Becker and bassist Aaron Rubin play this entrancing rhythm for, frankly, longer than I would be able to sustain doing just about anything besides breathing.
I've heard multiple music critics say that when a band does an outstanding performance in a small club it's like they were playing at Madison Square Garden or Shea Stadium or whatever they can possibly think of as the biggest venue. I can't say I feel that way about The Blackbirds. It was clear that they were playing for us, for that night, for the infinite love and possibility that can only be found in those little, intimate clubs that can, for a night, become the whole universe.