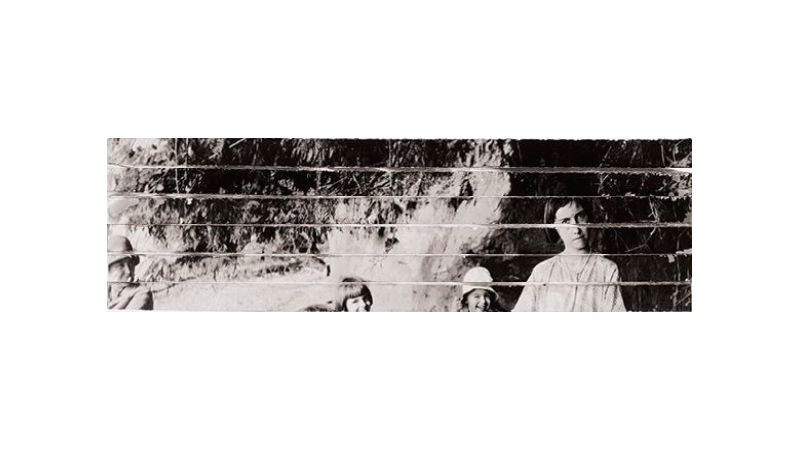 16 June 2015
Is it heresy to call "No Room in Frame," the opening song of Death Cab for Cutie's new album Kintsugi and recent Minneapolis appearance, their "So Hard," the Pet Shop Boys single with the most beautifully restrained of any Neil Tennant vocal? Sure, but I mention it because of Ben Gibbard's placid delivery amidst the song's graceful ramping up of energy, his denial of payoff in the form of a big vocal flourish. Resigned and bereft of hope at the chorus, he forgoes even the micro-inflection that Tennant allows; instead of the slight upturn of a final "why don't we," a firm "no." The wrong singer might attempt such a vocal with maddeningly static results, but it's a natural fit for Gibbard's eternally boyish and sedate voice, which has logged enough years to be beyond the reach of detractors, at last. Like Tennant, that's just the way he sings.
The design of "No Room," where by degrees the song brightens and polishes its sounds to a harmonious whir and slowly approaches the most vibrant restatement of its original premise, works on paper and on record, too. The live version, lost inside a uniform glaze, didn't approach anything by degrees and ended up curiously remote. The Northrop's supposedly sparkling sound failed to draw out the details that might give the song its intended momentum. It's a problem that followed the band through different portions of their set, all the way up to "You Are A Tourist" (gem of 2011's Codes & Keys and peak of their studio whiz kid phase), which found them clearing the fog in time for its buzzing guitar melody, vibrantly restated.
"Tourist" concluded the intermittently murky main event, or set the stage for its finale: Dynamic clarity prevailed for the band's end run through "The New Year," "Cath," "Soul Meets Body" and "I Will Possess Your Heart." These confirmed their viability as a legacy band, with flawless execution of a string of hits and/or career standouts that pushed the audience's energy high, then even higher. First came their two most emphatic and perhaps empathetic numbers, ingenious statement of purpose followed by turbulent character sketch, then the 2005 pop song that would've sounded just as good in 1995 or 1985, with thrilling melodic runs and crisp strumming, then the epic with the inextinguishable groove that allows for solos, band member introductions. This is the four-song finale that will secure Death Cab, whatever its lineup, a prime festival spot 20 years hence.
"Possess" also stands as Gibbard's definitive statement on his pathological covetousness, a trait evident in almost every song he's ever written. "There's a flaw in my heart's design, for I keep trying to make you mine," he sang during Kintsugi's "You've Haunted Me All My Life," and some might have found it predictable, but maybe he keeps singing variations on this line because people keep mistaking such lacerating self-assessment for a "bummed-nice-guy" vibe. Or maybe I'm wrong and he really is just nice, and repeating himself. But whether the cruel detachment of "Possess" reveals a harmless creep, or a truly bad guy, or just a writer playing with tone, I'll continue to hear a pretty voice that's at least a few layers deep, flawed and never satisfied, subtle in its navigation. The fact that Death Cab has always been rooted in the impossibility of contentment should prove the biggest hindrance to a stale legacy tour. Either that feeling will continue to keep them ambitious, or the old songs will ring with fresh alarm as they repeat endlessly. It's not hard to imagine the distortions "You've Haunted Me All My Life" might undergo, the discomfort it might unearth, as it ages.
Earlier, The Antlers sought guidance from the sounds and titles of early 1980s King Crimson. Discipline, Three of a Perfect Pair, "Matte Kudasai" ("please wait"): Any of these could have named the style of the band's labor, though it's an odd kind of discipline in which no member is tasked with stating the beat, all three instead stretching toward the furthest reaches of their own creative expression. The visual cue of a conductor leading them through sheet music might have helped express a more tangible unity, but instead they remained three distinct islands on the stage, glimpsed in splashes of orange and purple. The majority of their six songs contained a remarkable moment when the energy would pivot, sudden eruptions of bass drum and cymbal with electric guitar careening along their surface. The band employed shoegaze effects without the architecture, the immediacy, so the songs had a somewhere-else quality, as if they simply described the sounds of the night before.