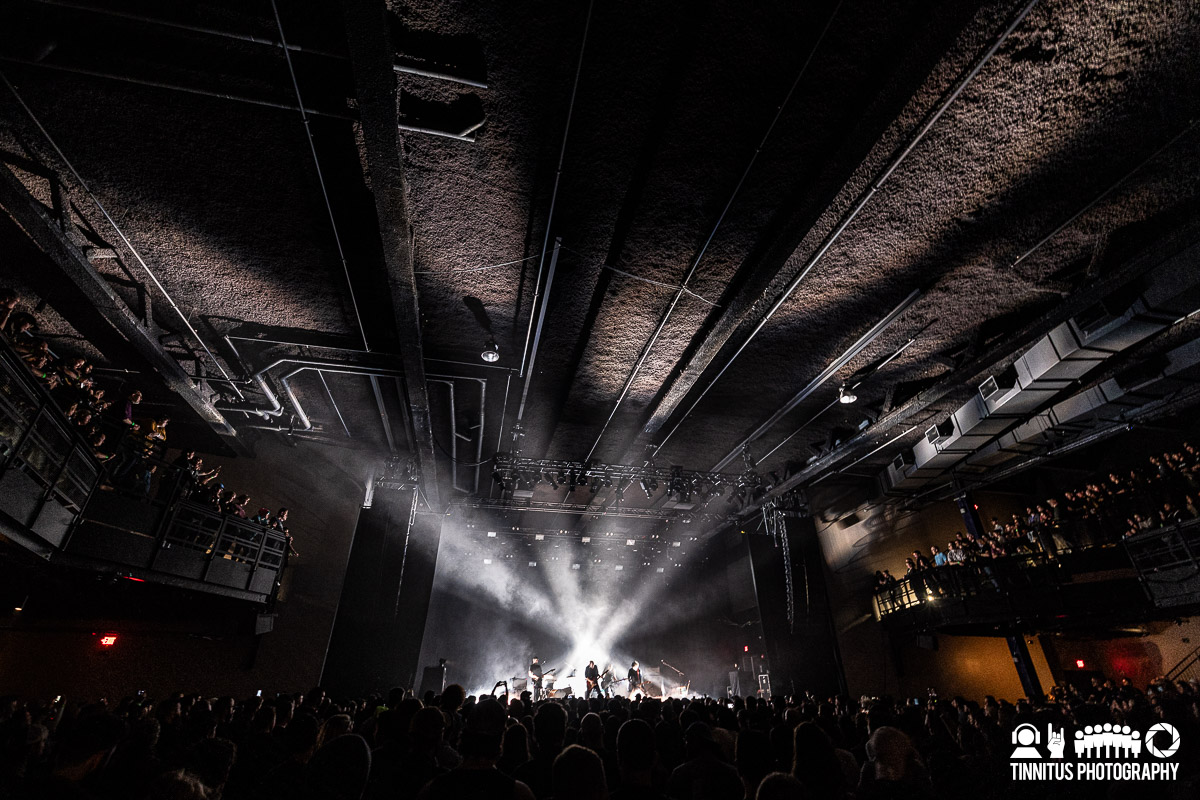 1 October 2023
It can be a tough row to hoe as a band without vocals. There are no emotionally charged lyrics to connect strongly with. Singalongs in the car or shower are impossible (I guess humalongs are still an option?). Sometimes it's hard to even remember what a particular song is called. Explosions In The Sky aren't immune from these particular things but they rise above them pretty effortlessly.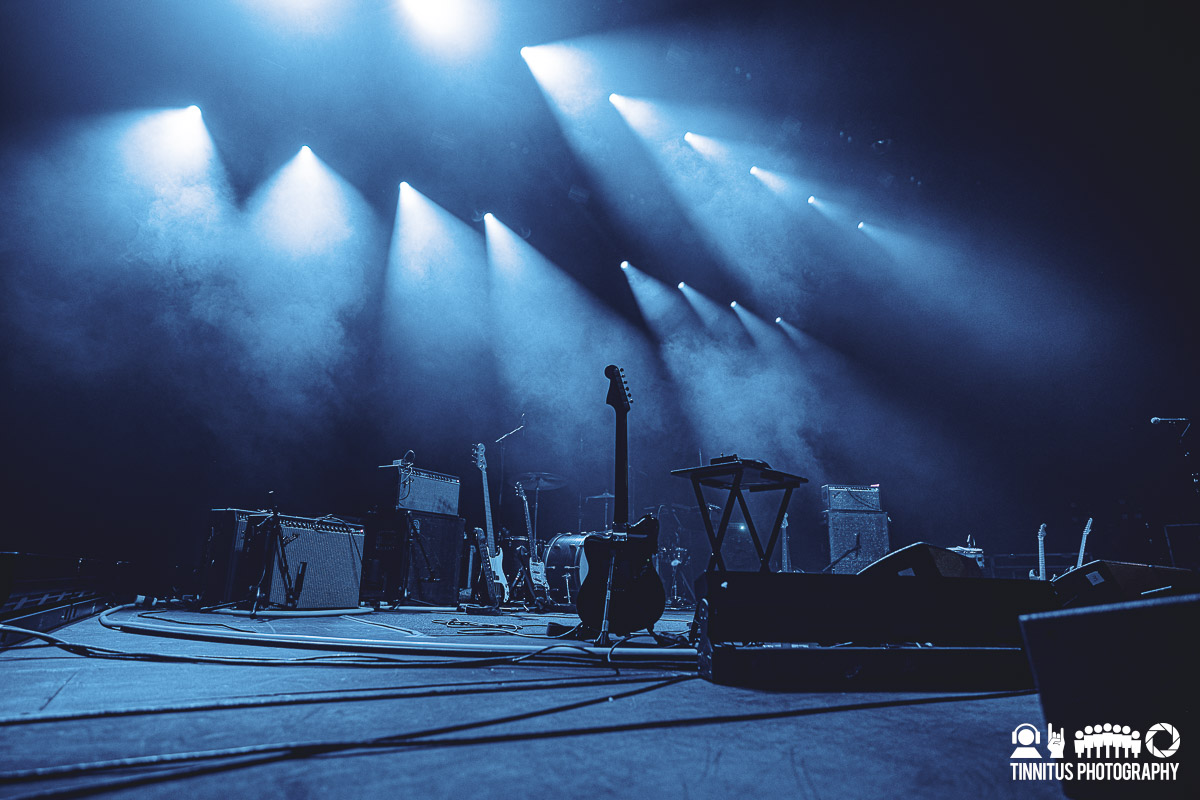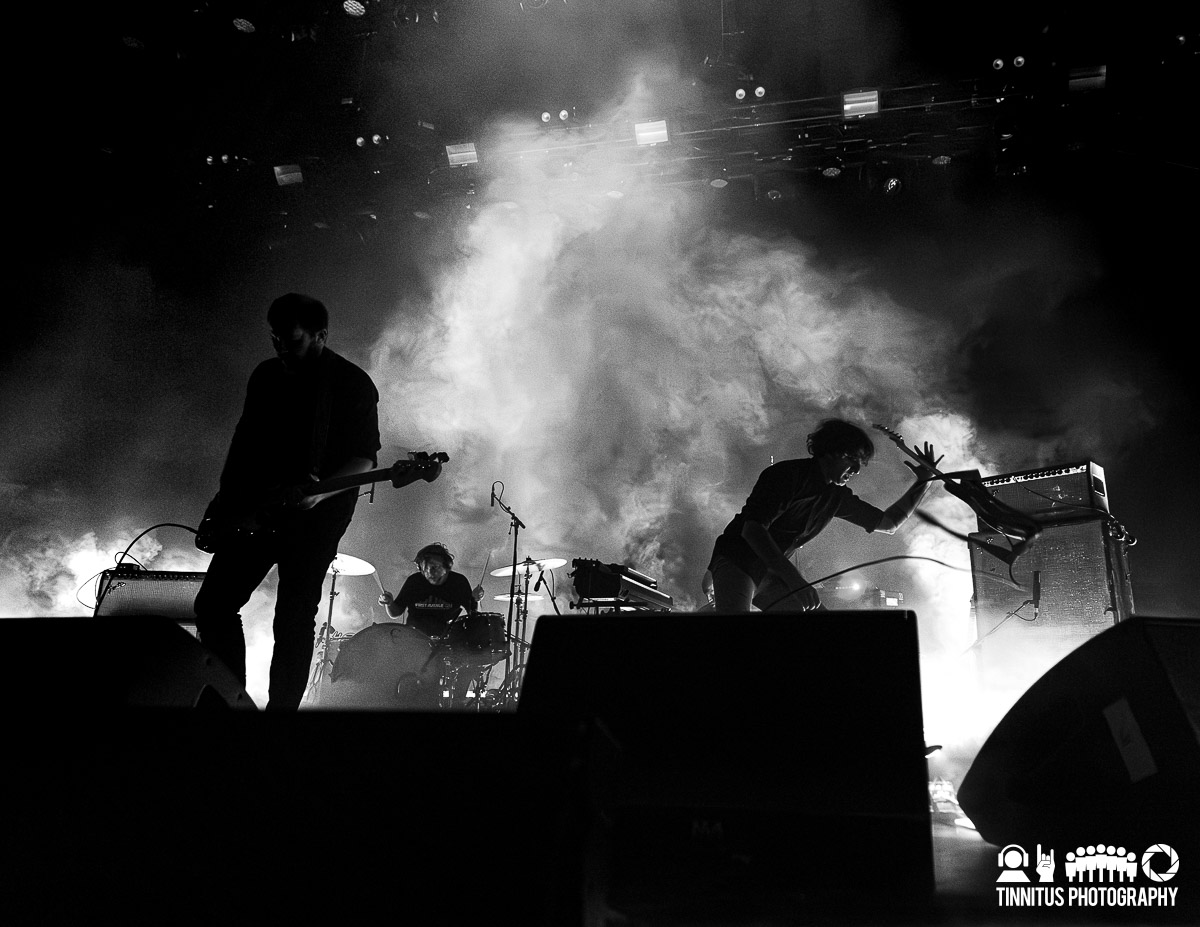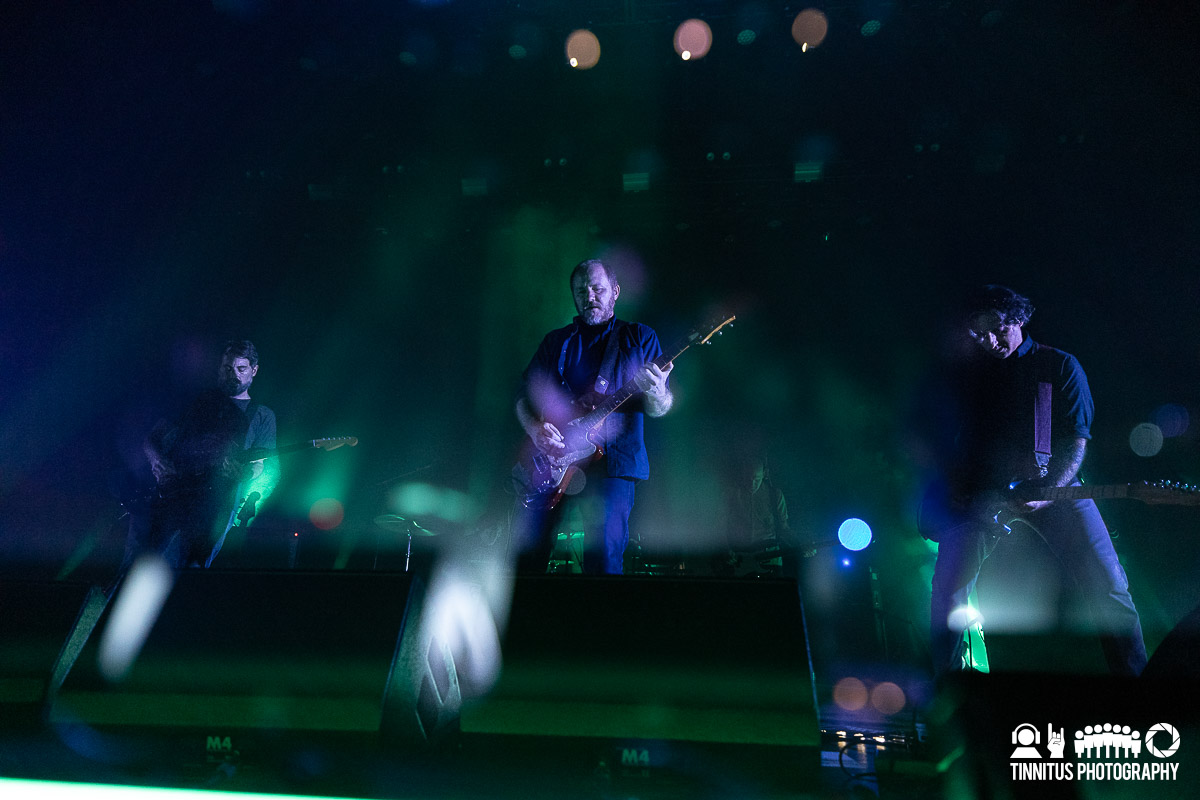 Now expanded to a quintet, the Texas-based band ditched their previous custom of draping a Texas state flag over one of the amps, hopefully in solidarity against Greg Abbott, Ted Cruz and the rest of those abominations in office. What they didn't abandon was the stately, majestic build up of songs that eventually erupt and boil over, showering the crowd in sonic bliss.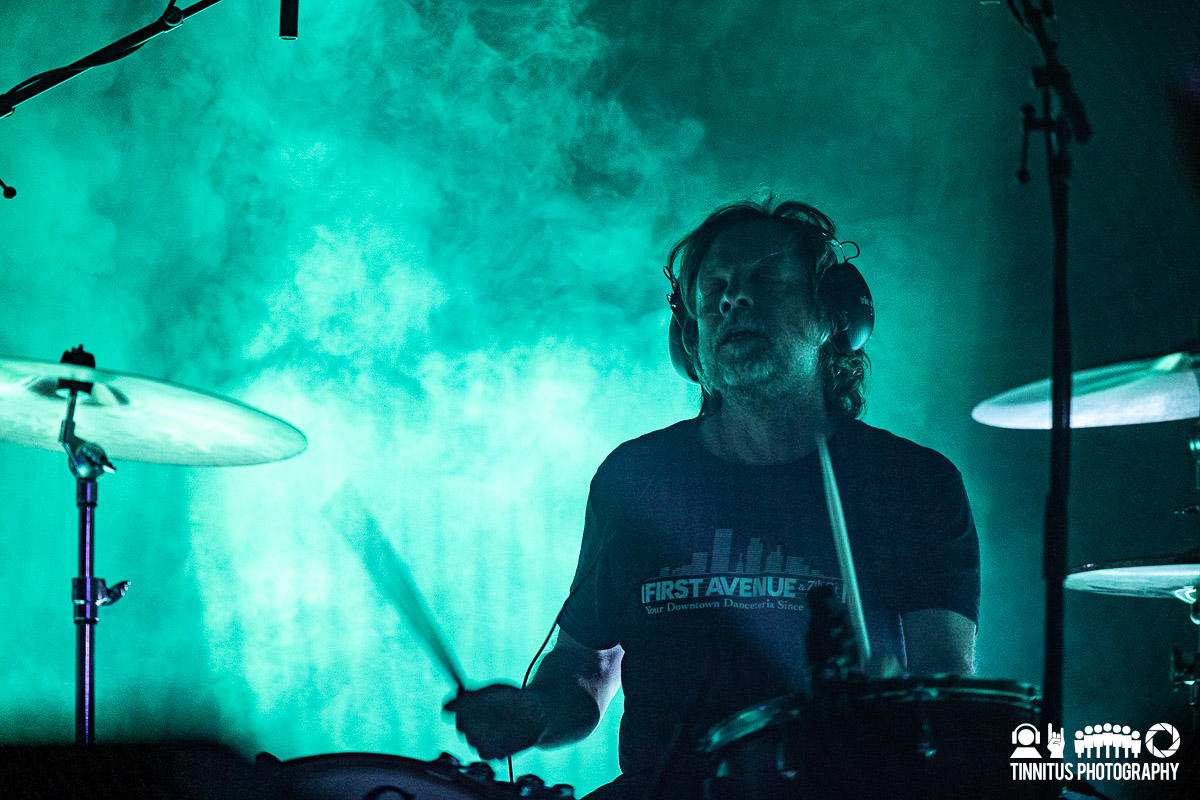 Initially dubbed as "The End Tour," fans were swiftly reassured that this wasn't the conclusion of the band, but rather the title of the record they would release and promote. Kicking off with the lead track "Ten Billion People," the song has a bit more electronica in the mix, in contrast to the typical onslaught of guitars, even though bass player Michael James grabbed a six string for this one.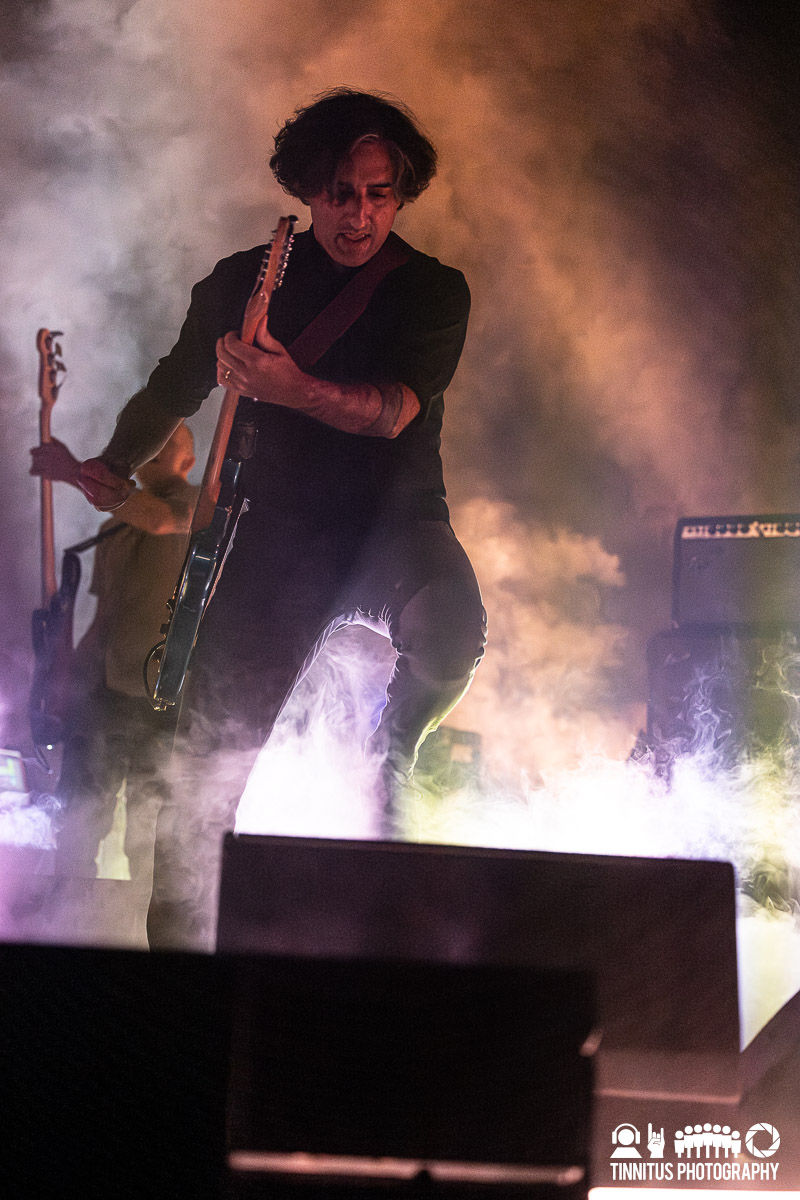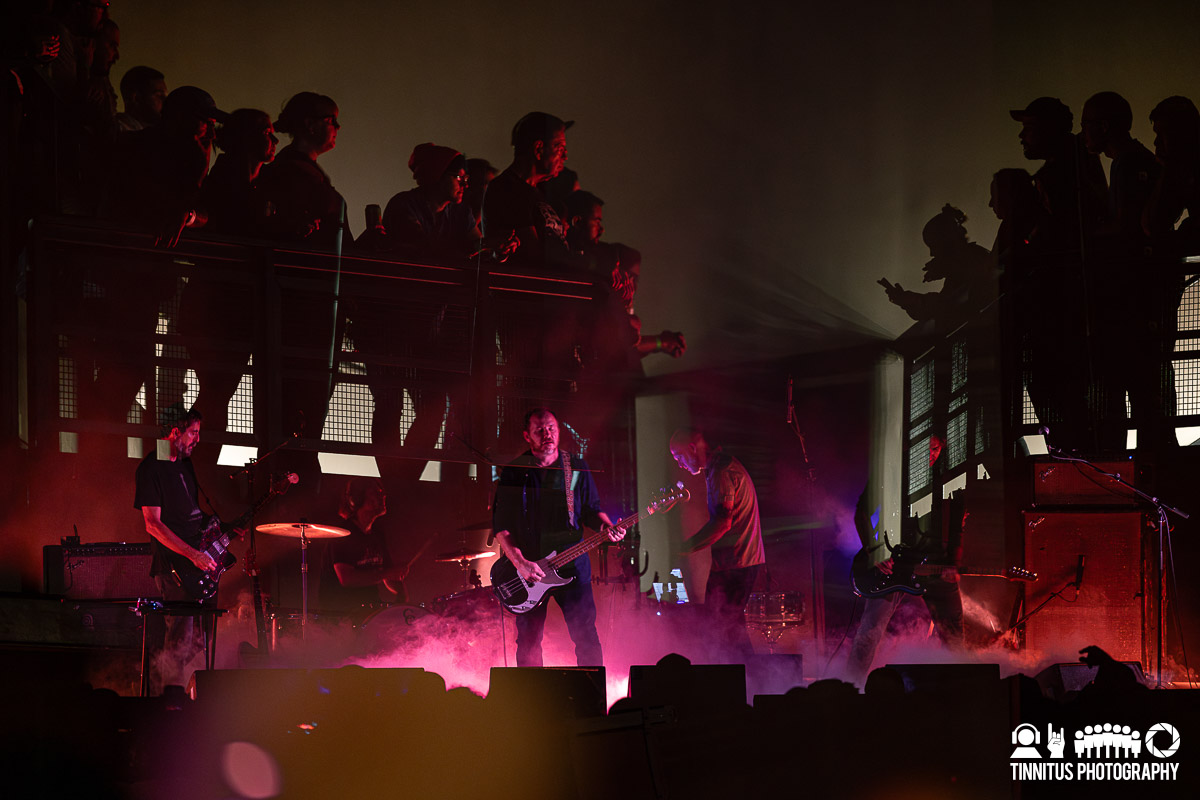 As post-rock bands go, even with plenty of pedals they tend to not futz with the signal chain too much and a clean tone prevails; the drumming is also more martial in nature, crisp drum rolls and snare patterns pushing things along. The stage was ringed with floor LED lighting in a circle, and the fog machines worked overtime to crank out mist delivered at stage level, creating a feeling like the band was rising from some sort of primordial mist. Very effective, and the typical closer of "The Only Moment We Were Alone" hit crescendos at all the right points, culminating in a very abrupt and jarring end; no encore necessary here.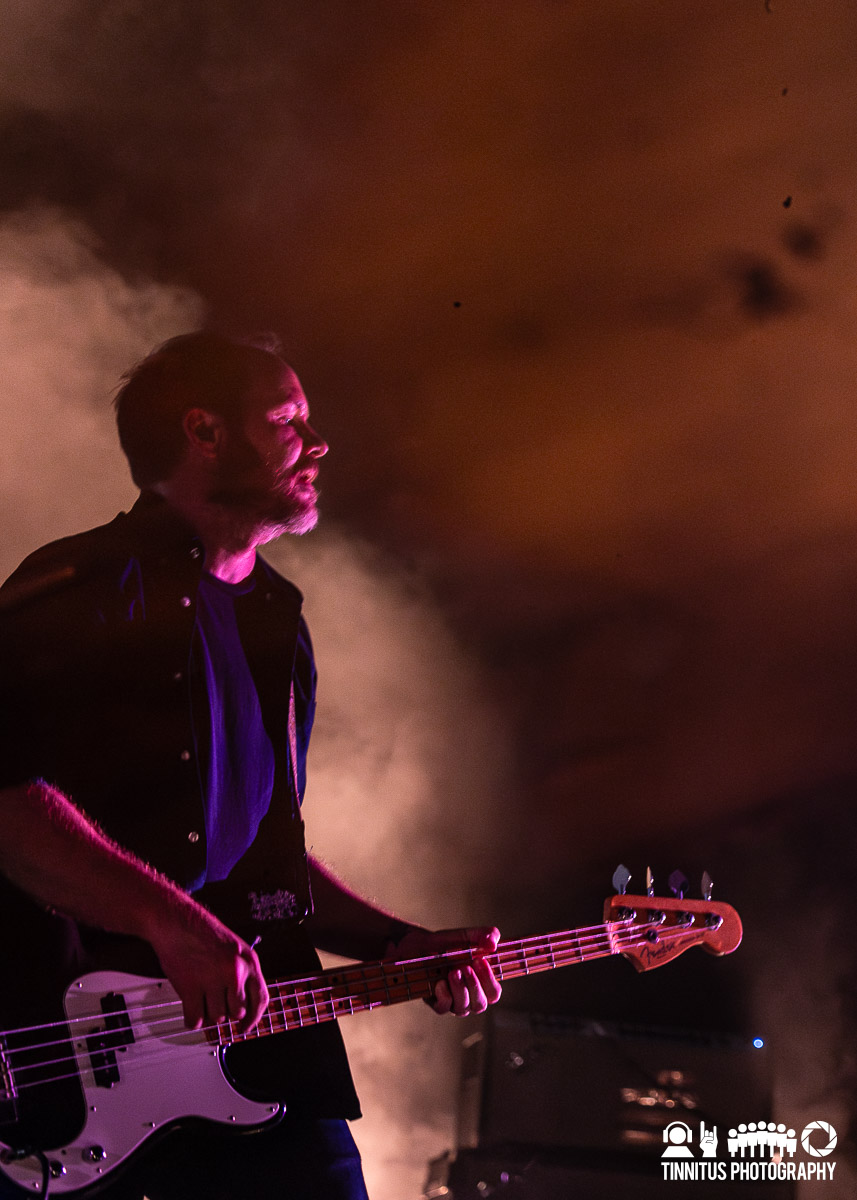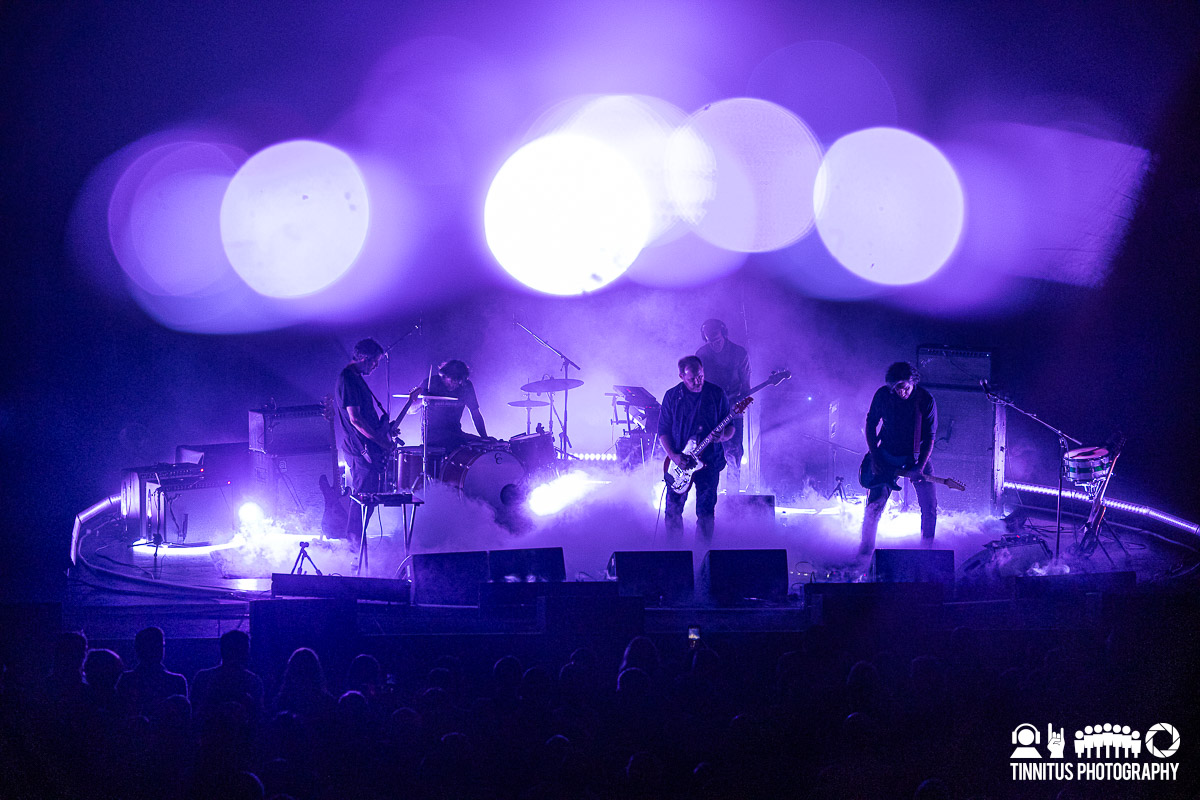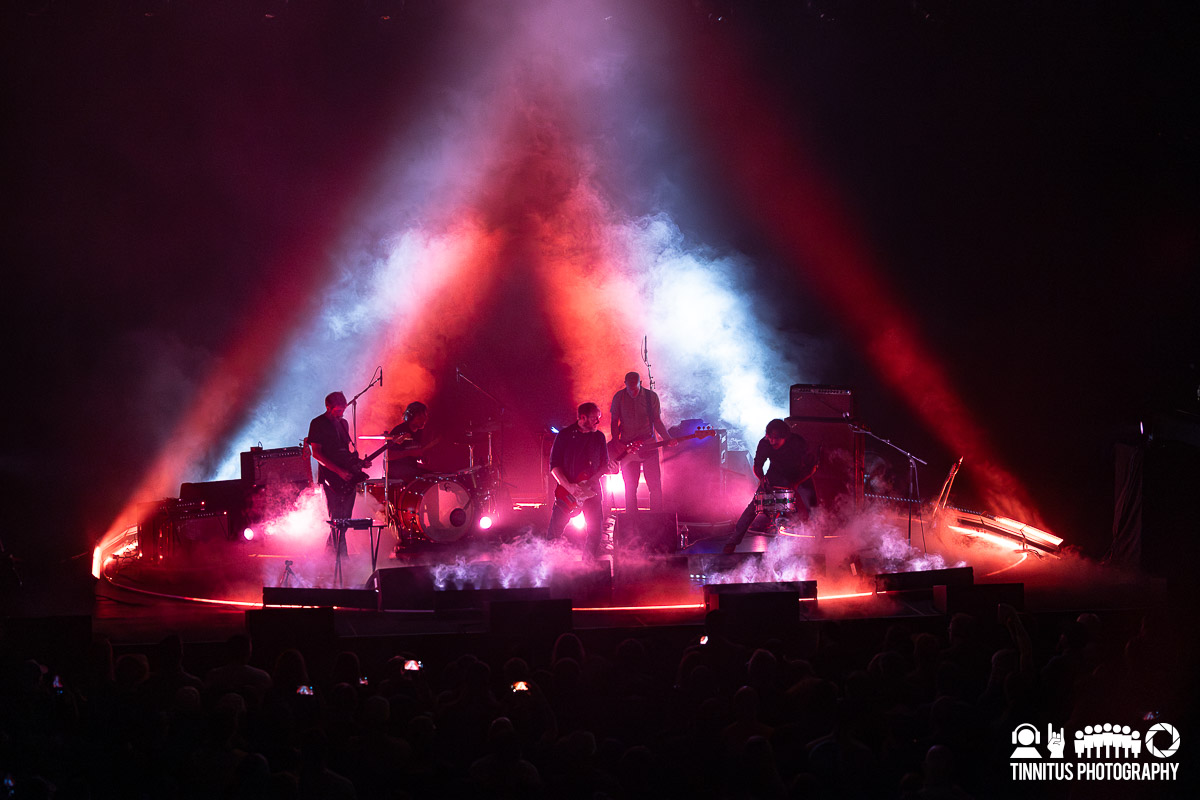 Locals Pet Fox had the honors of putting the PA through its paces first. The trio had good pacing, and has the backbone of Ovlov members that gives you a hint as to where they are coming from. A little Sunny Day Real Estate or Modest Mouse came through, though maybe the paradox of Codeine on amphetamines describes them best, with a dusting of Polvo for good measure. Solid band, definitely one of this city's best.