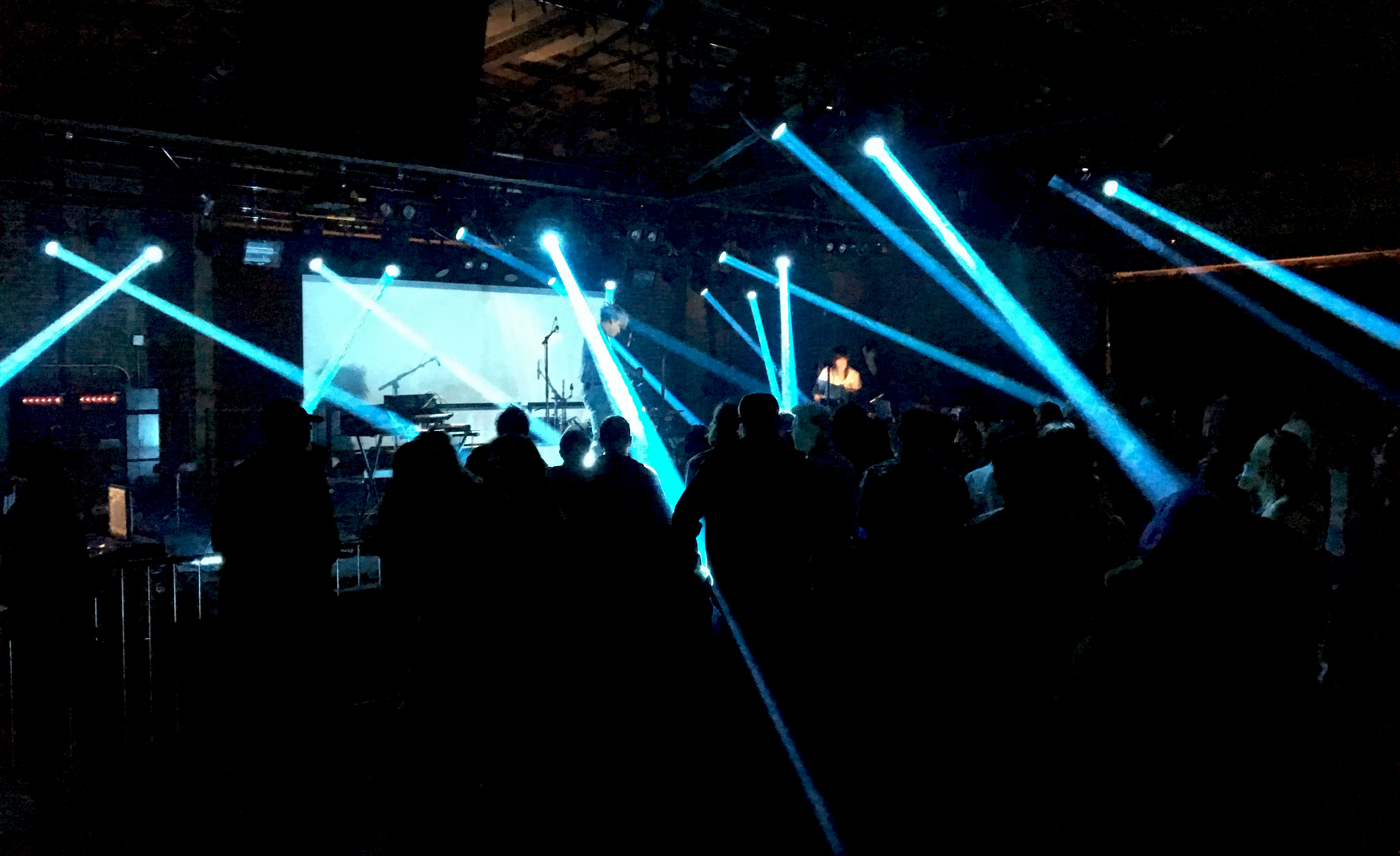 29 March 2018
Photo by Ryan Orvis
London-based FOXES Magazine has made an impact on the Los Angeles scene recently with a series of themed warehouse parties called Club FOXES. They paid tribute to the legendary U.K. goth club the Batcave last December, with local acts Egrets on Ergot and Sextile performing.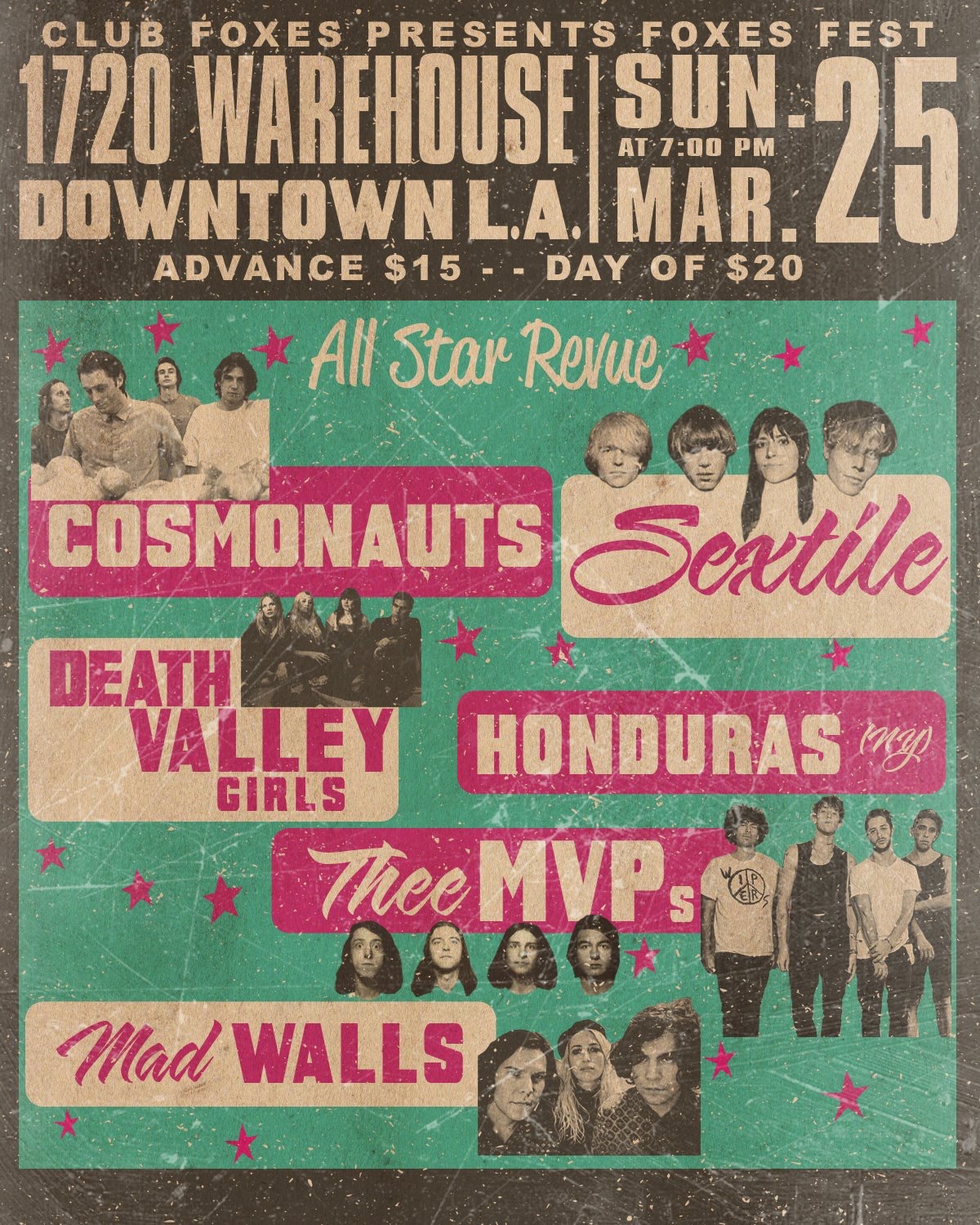 Artwork by Roger Mars
Sunday marked the launch of a new project: FOXES Fest. This time the show was held at 1720, a slick new event space south of the Arts District. The venue features a full bar and kitchen, stylish interiors, and a state-of-the-art lighting rig. The modern conveniences stood in sharp contrast to the surrounding neighborhood, where homeless encampments and burning garbage piles covered the sidewalks.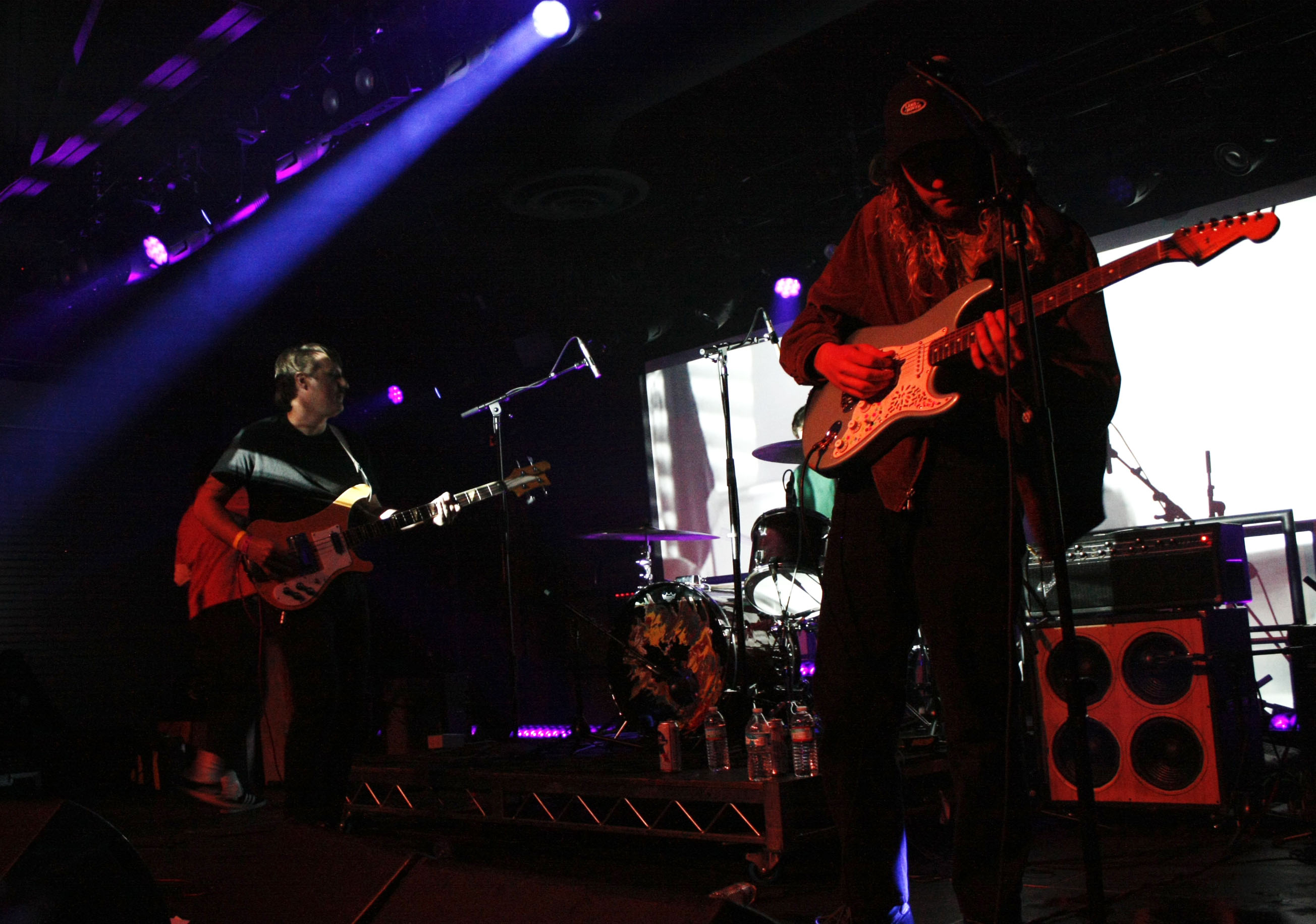 Photo by Cecilia Fonseca
Burger Records favorites Cosmonauts took the headlining spot, with a set that seemed to draw on influences from the late 80s/early 90s neo-psych era – a bit of Madchester stomp mixed with mellow dream-pop, filtered through a hazy SoCal stoner lens.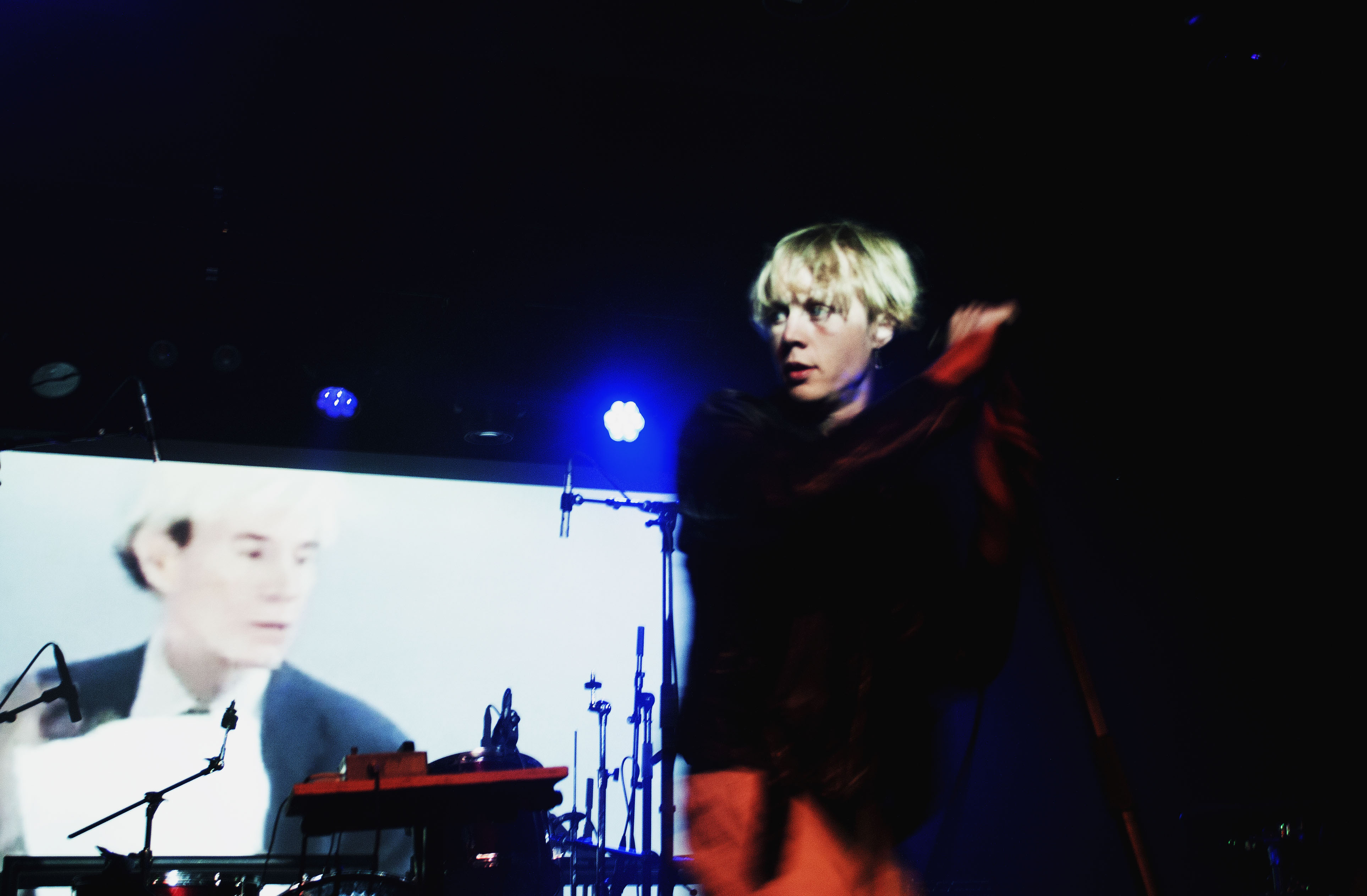 Photo by Cecilia Fonseca
The electro-shock attack of Sextile provided an opportunity for the venue to show off its laser light show. Recently reduced to a duo, they still managed to create a gigantic sound. Singer Brady Keehn moved frenetically across the stage, pausing only to trigger sequences from a bank of synths in between songs. Melissa Scaduto grounded the music with primal, minimalist drumming. Technical difficulties caused a gap in the middle of the set, echoing the electrical problems from their previous Club FOXES show – but this added uncertainty and tension to the performance rather than derailing it.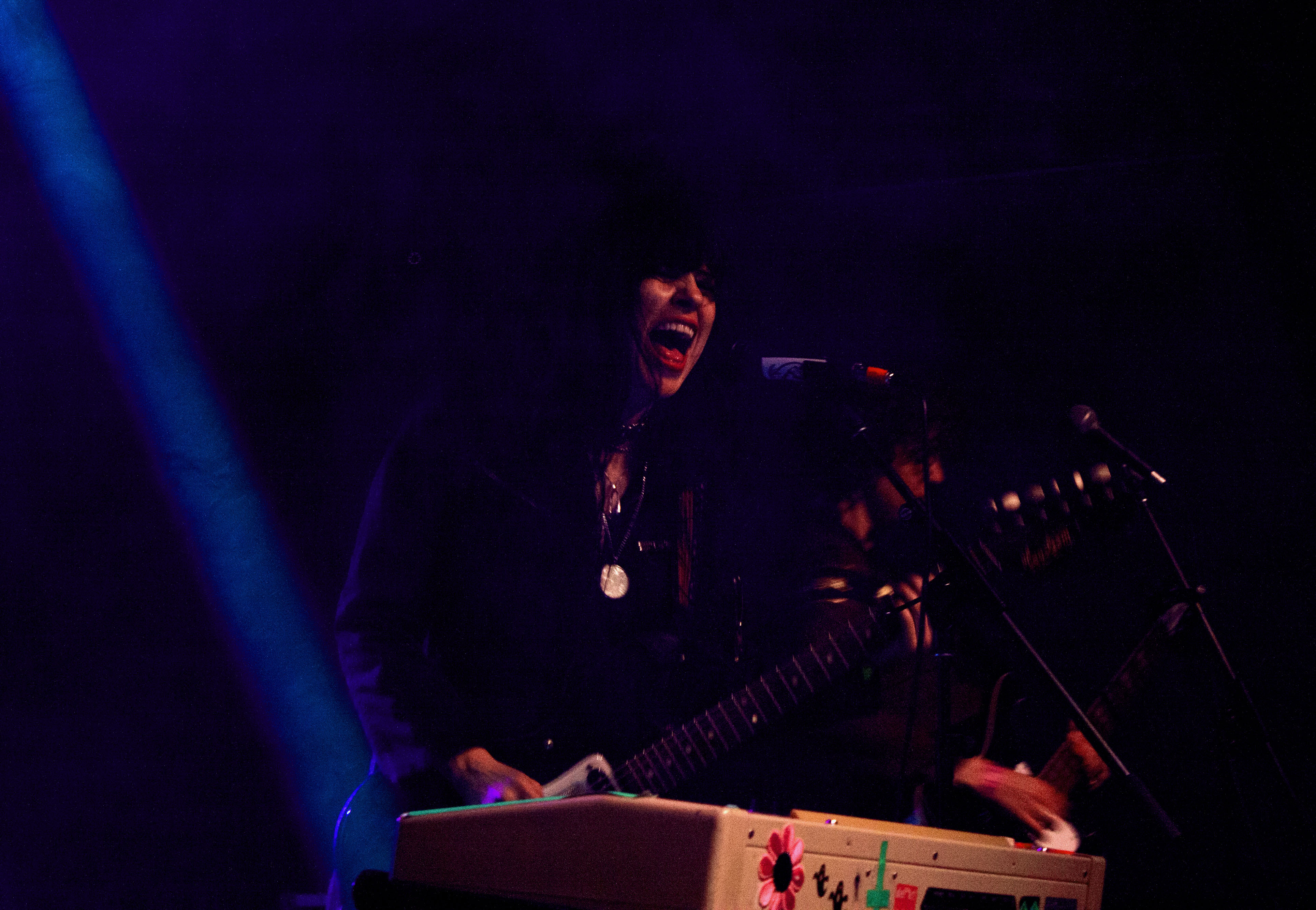 Photo by Cecilia Fonseca
Death Valley Girls are one of L.A.'s most endearing bands, both for their music and for the genuine party vibe that they bring to every show. Bonnie Bloomgarden kept the audience smiling with a steady stream of left-field comments between songs. The band has gone through a few lineup changes in the last couple of years, and it was great to see drumming powerhouse Patty Schemel back behind the kit.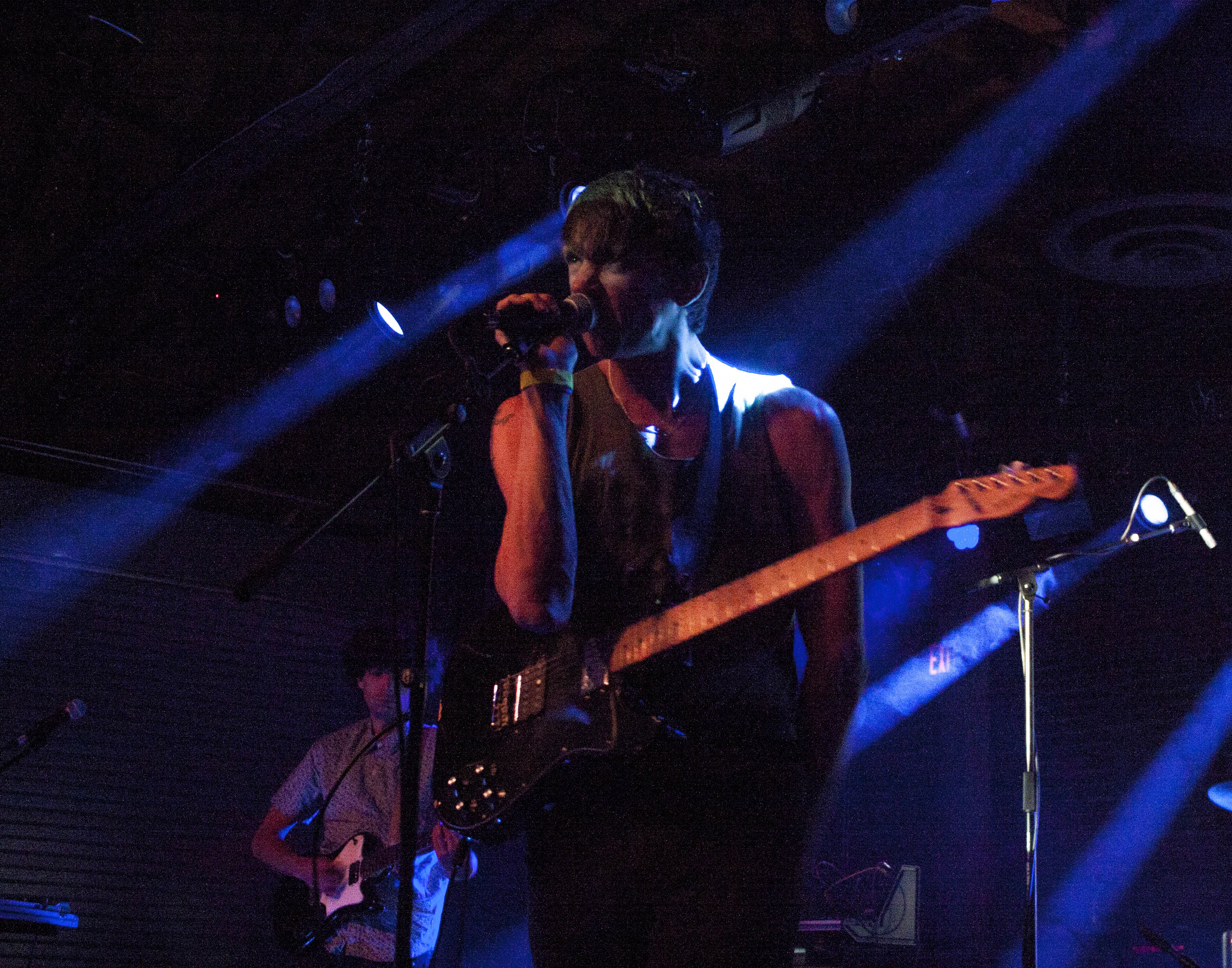 Photo by Cecilia Fonseca
The lineup was heavy on L.A.-based indie bands, although we were also treated to performances by touring acts Honduras (from Brooklyn) and Thee MVPs (from London). Honduras impressed with a tight set of alternately chiming and distorted guitar rock, echoing post-punk and indie-rock legends of the past.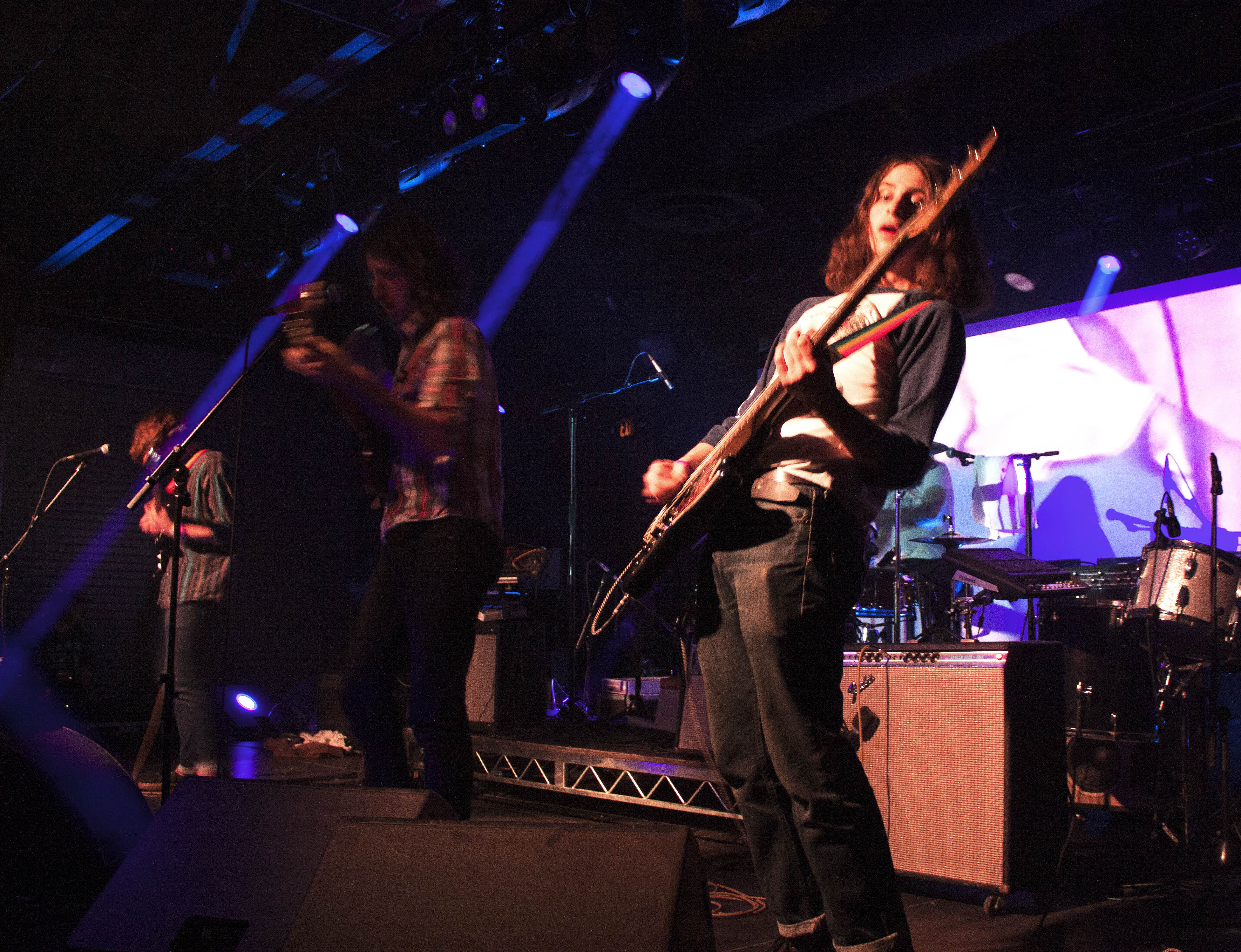 Photo by Cecilia Fonseca
Thee MVPs delivered a riff-heavy sound that should please any fan of the current U.S. garage punk scene. L.A. natives The Mad Walls kicked off the night with a fun set of tunes that felt like a crash course in psychedelic rock history.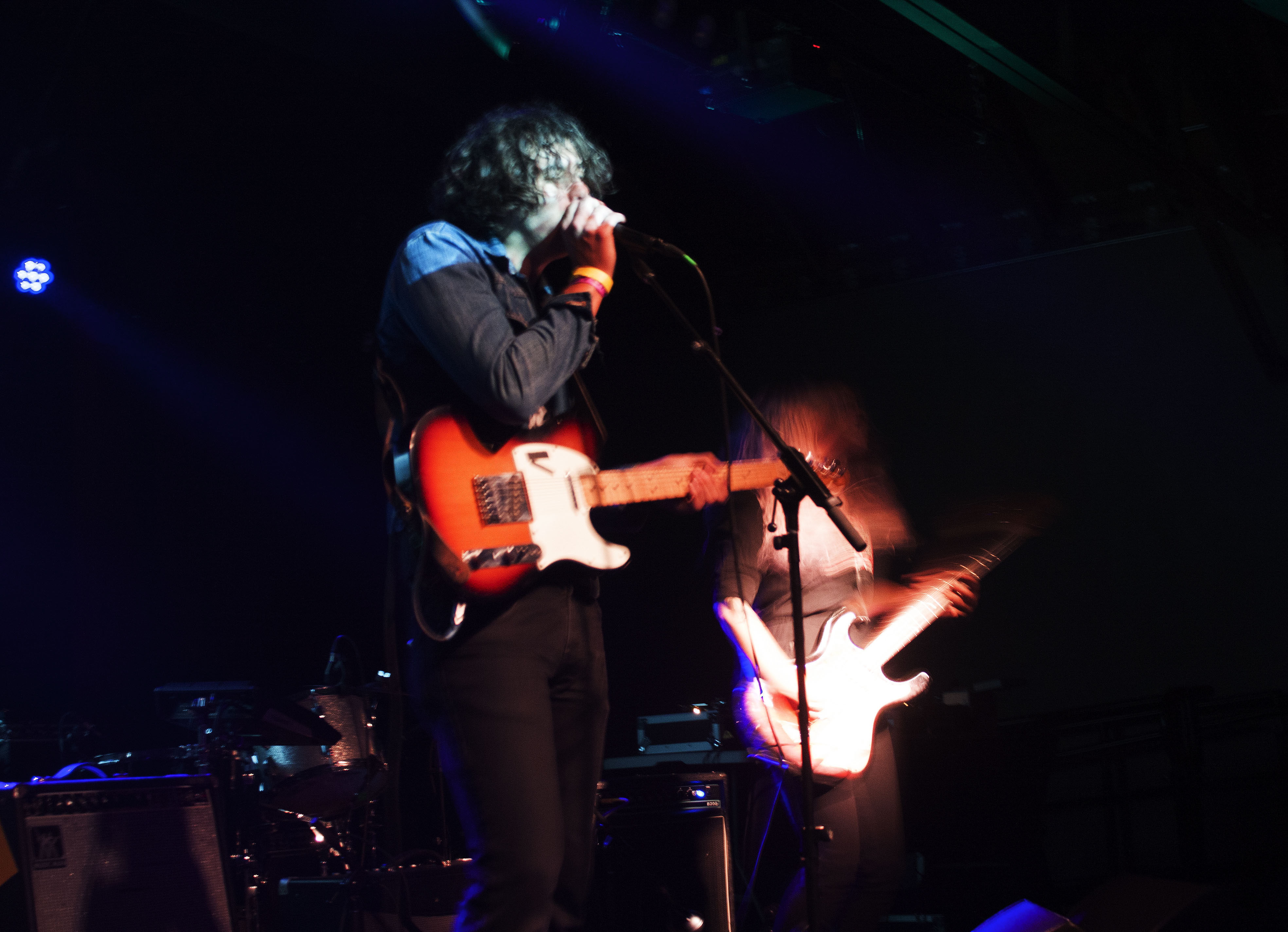 Photo by Cecilia Fonseca
Also taking part in the inaugural FOXES Fest were DJs Gregg Foreman (a.k.a. Mr. Pharmacist) and members of the band The Entire Universe. A small vendor area featured accessories by Black Willow Jewelry and vintage fashions from Diamonds & Rust Vintage.
The next Club FOXES event is Back to Nature, a "Post-Punk and Beyond" dance night at the Friend Bar April 5. Gregg Foreman returns on the decks, joined by Dani Darko.