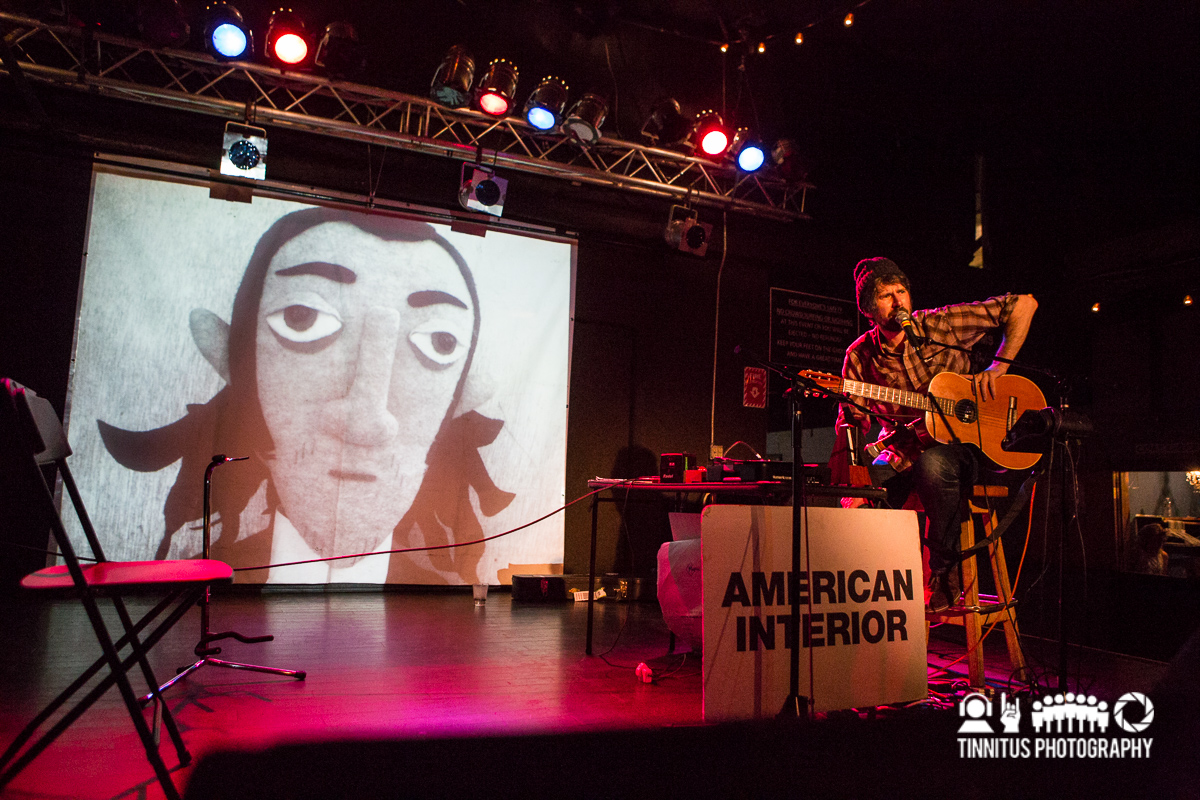 13 November 2014
Sometimes the toughest part of the touring life is just getting into the country. There have been countless tours either postponed or canceled due to the bureaucracy nightmare of government red tape, and unfortunately Gruff Rhys was a recent victim. Work visas for musicians are kinda silly, aren't they? I can see job protectionism for things like brick layers, software engineers, and insurance salesmen, but can there really be an argument made about protecting citizens from job loss when the subject is uniquely creative? Anyway, Rhys' passport was finally released in time by the US Embassy to get on a plane and hit the second scheduled show of his US tour in Boston; sorry Philly!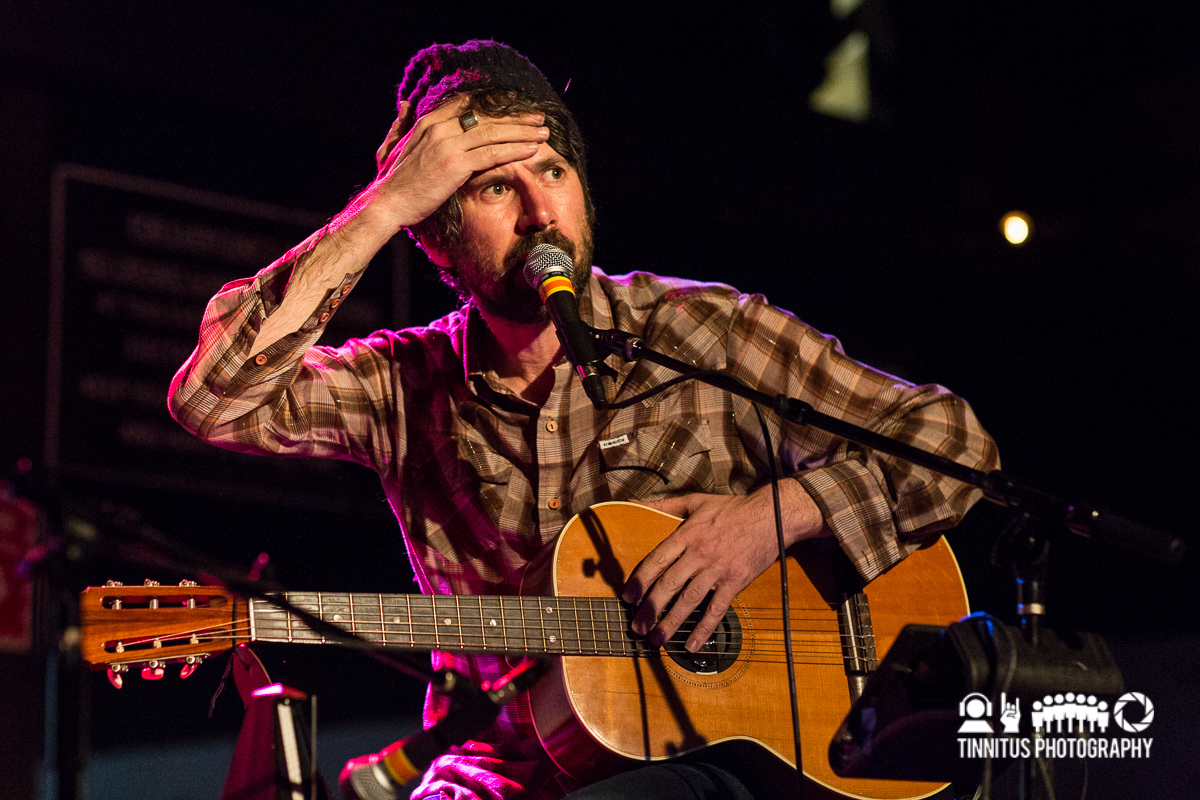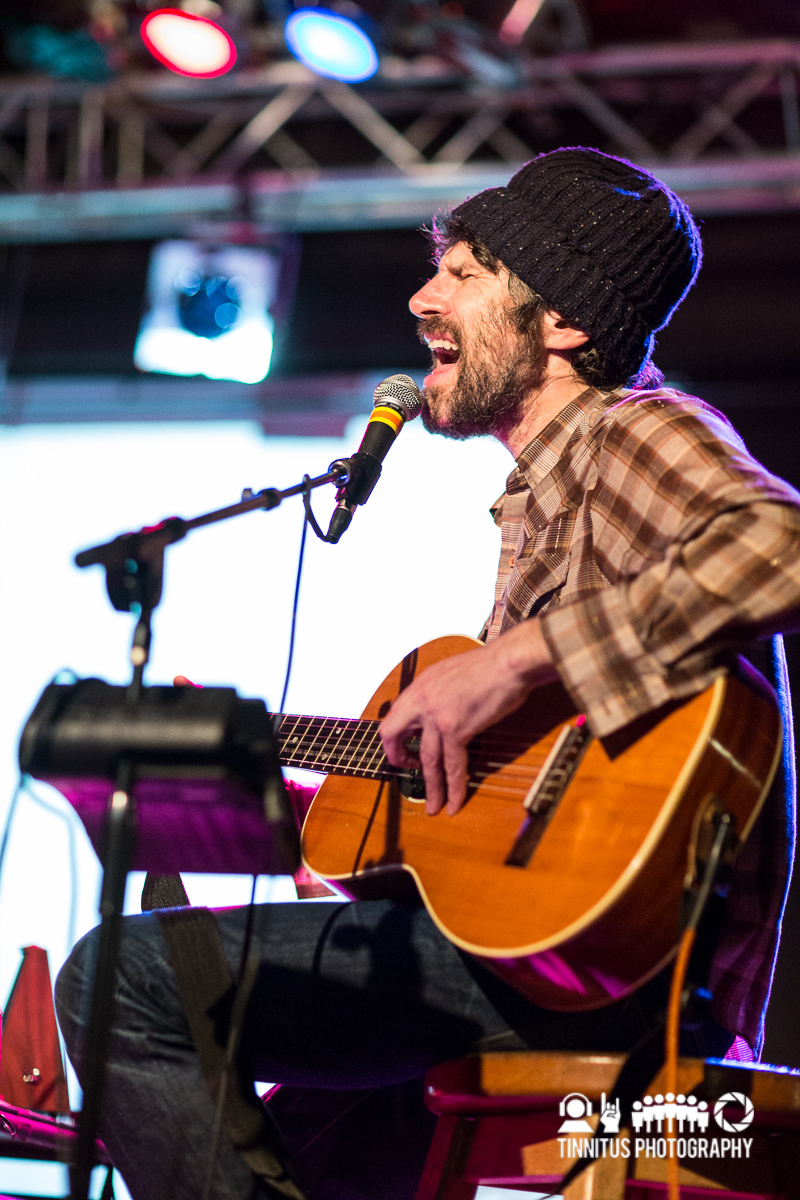 Rushing right from the car into the venue, the show was already a bit late so Rhys and his sidekick scrambled to get all his gear set up for the show. As it was a solo show, there was no need for an elaborate back line setup or sound check, but he did have a few gadgets on his table in addition to his trusty upside down guitar (if you've never seen him play guitar, he's a lefty playing a right handed model, but unlike Hendrix, he hasn't changed the strings – the heaviest gauge string is the lowest one. I'm still not sure how he makes it all work).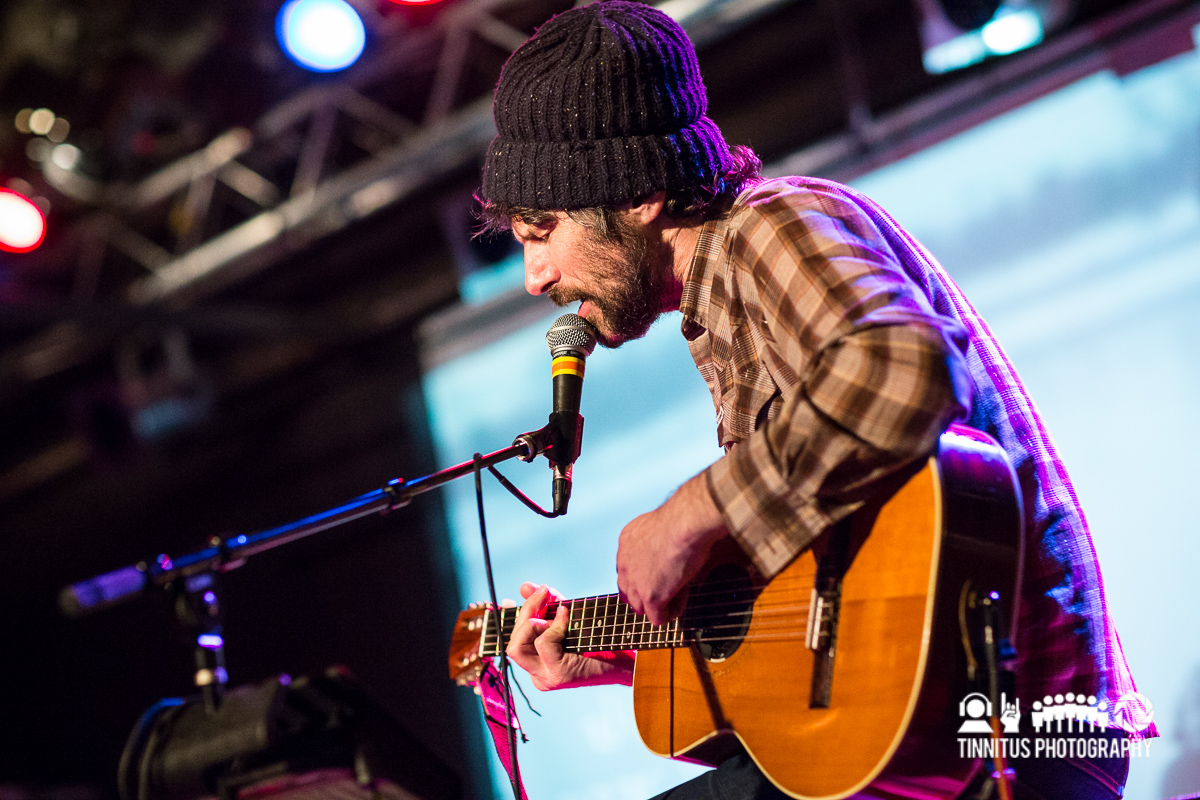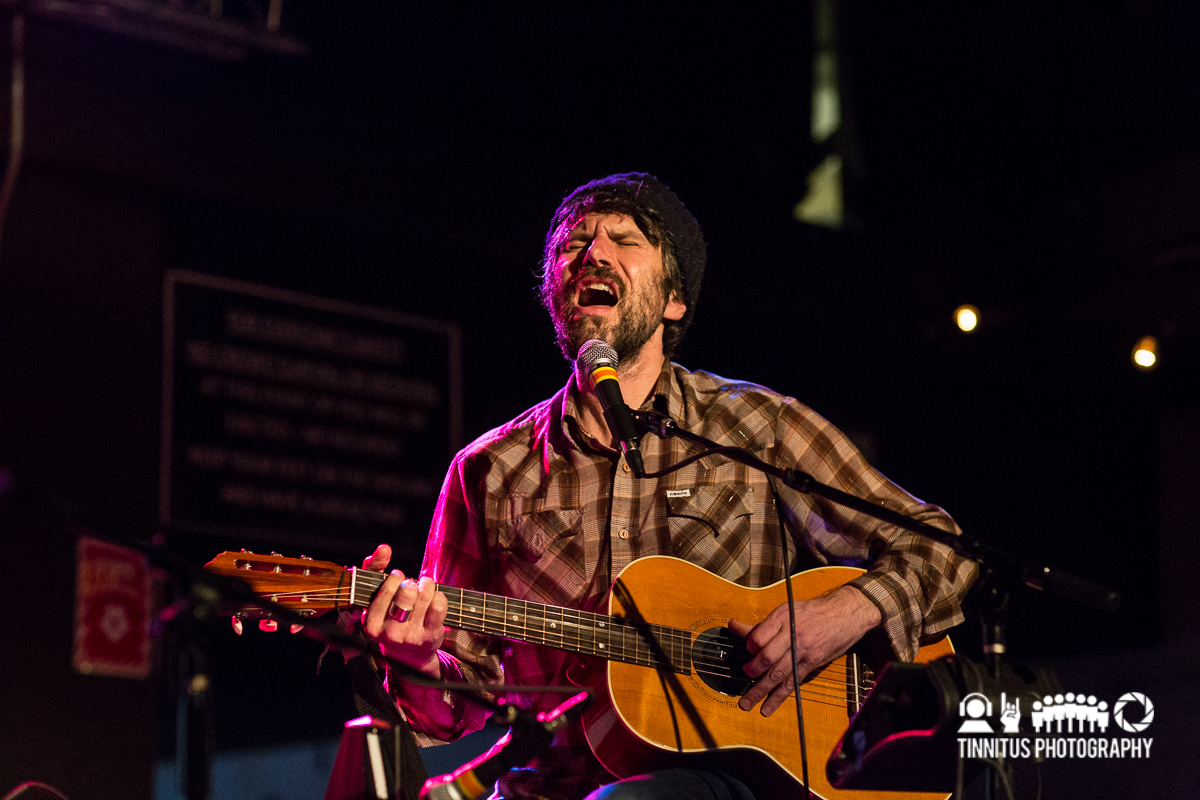 I hadn't realized that this tour would be almost exclusively material from his just-released American Interior record, and he made it all inclusive show, with thematic songs, an intro documentary via projection (that helped him set up the remaining gear), and a felt puppet courtesy of longtime illustrator/collaborator Pete Fowler. The intro screening suggested that North America was explored by Welsh viking Prince Madoc, and then our protagonist James Evans was set out in search of evidence of this journey. The story unfolded with a very relevant slideshow via Rhys' iPad directing the images on display, and the puppet John Evans was propped up in a chair to re-live his escapades in the new world while Rhys' *Beach Boys*-esque melody sense and understated guitar style spun the tale.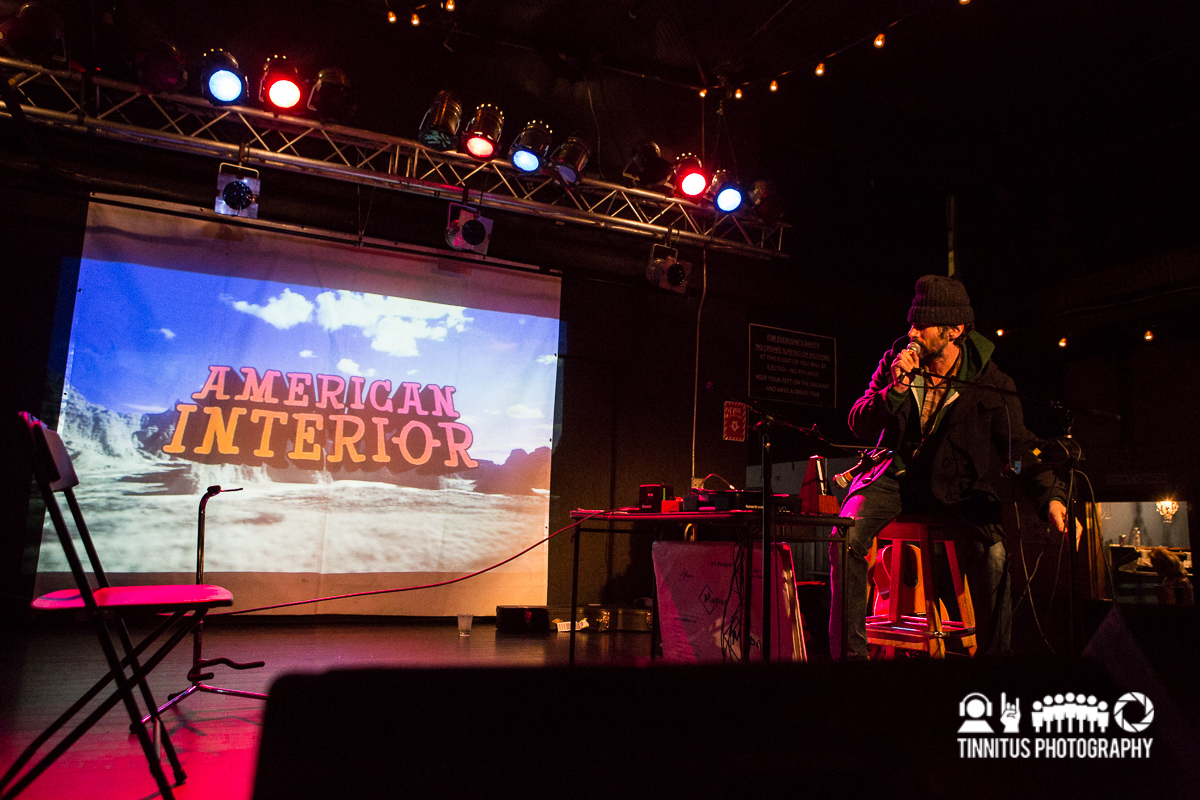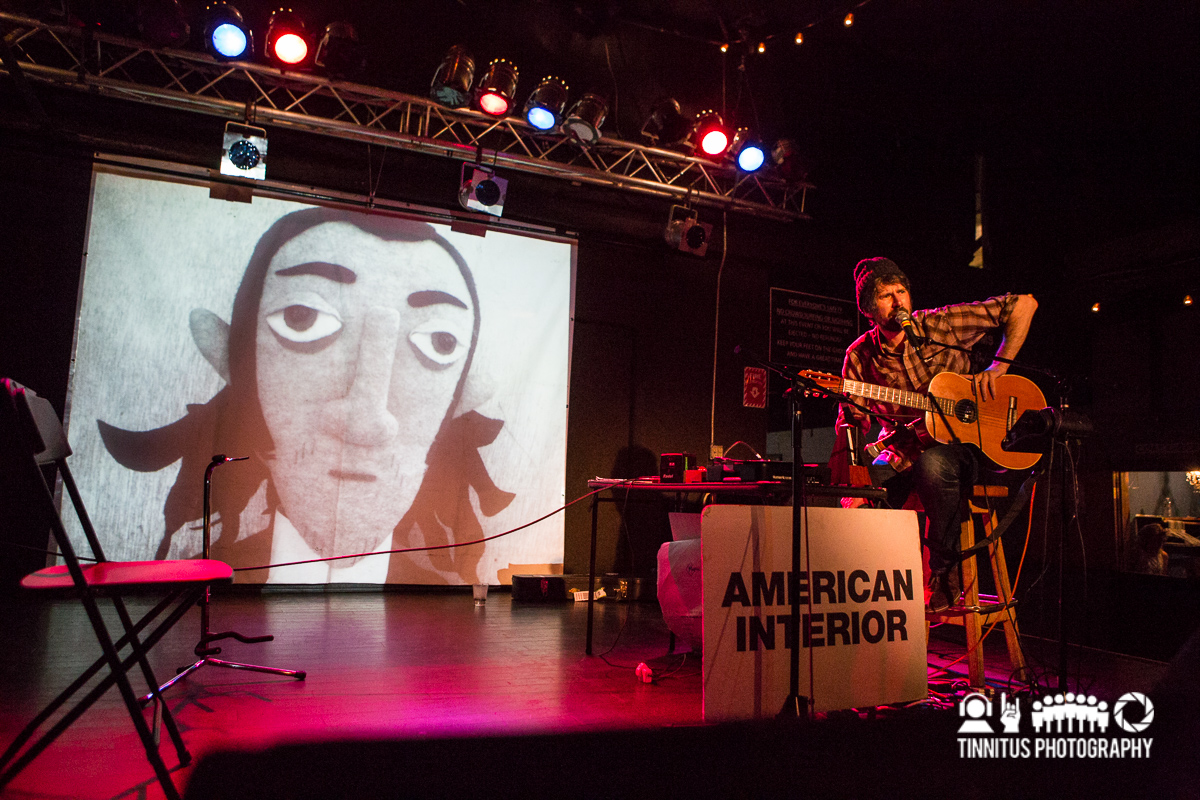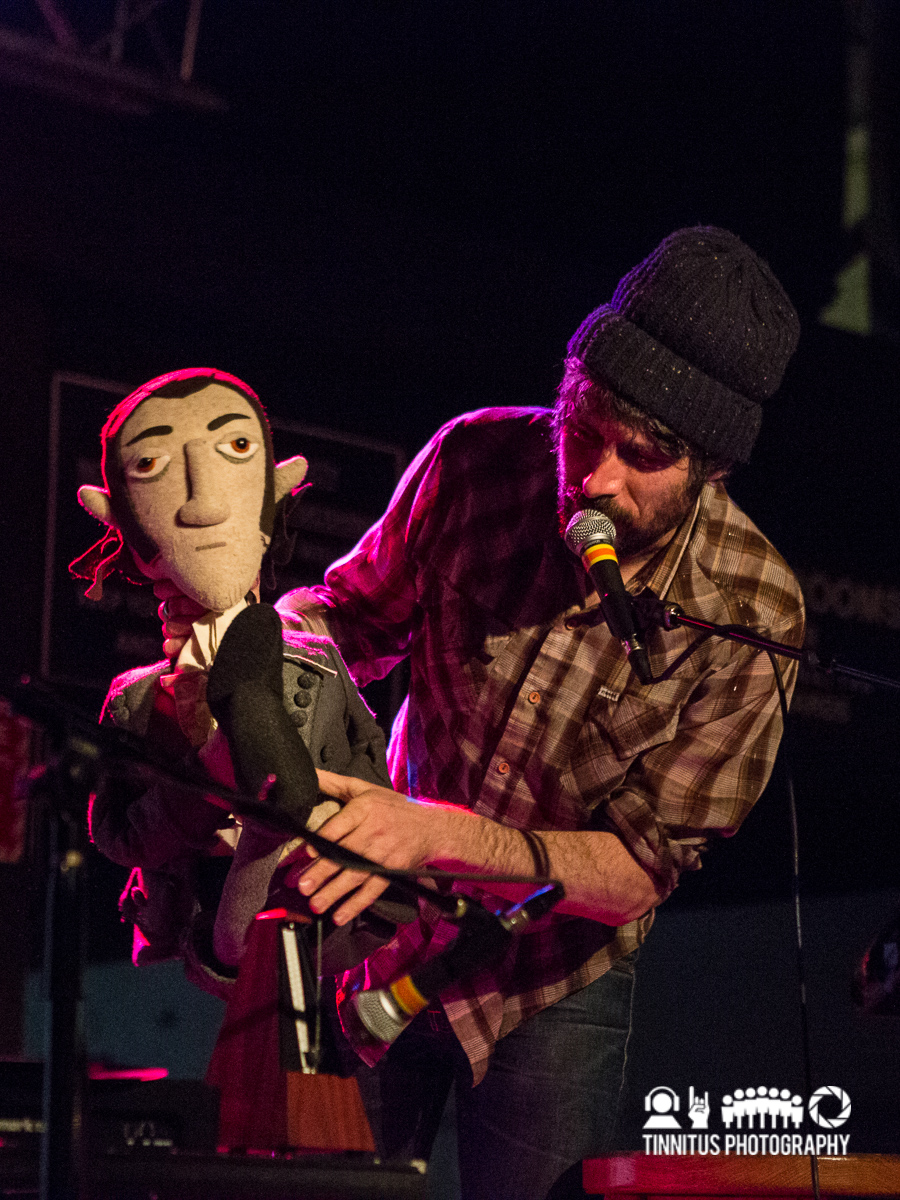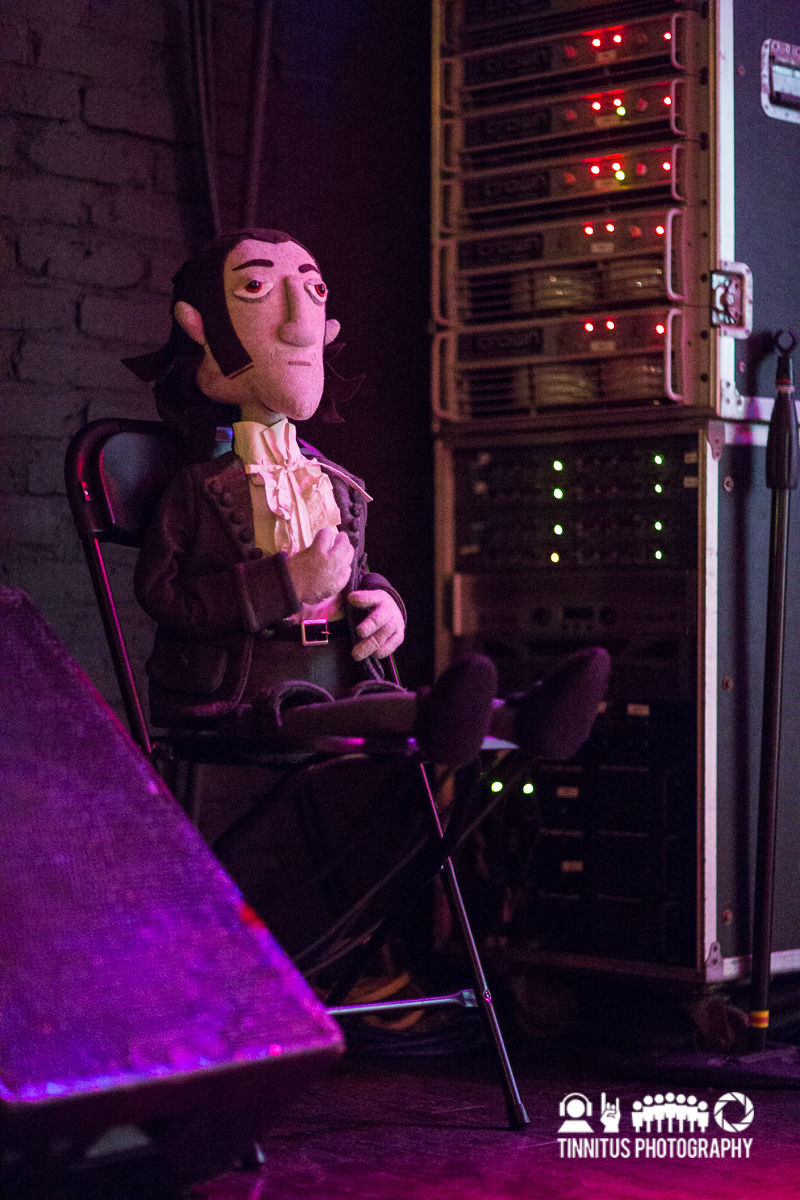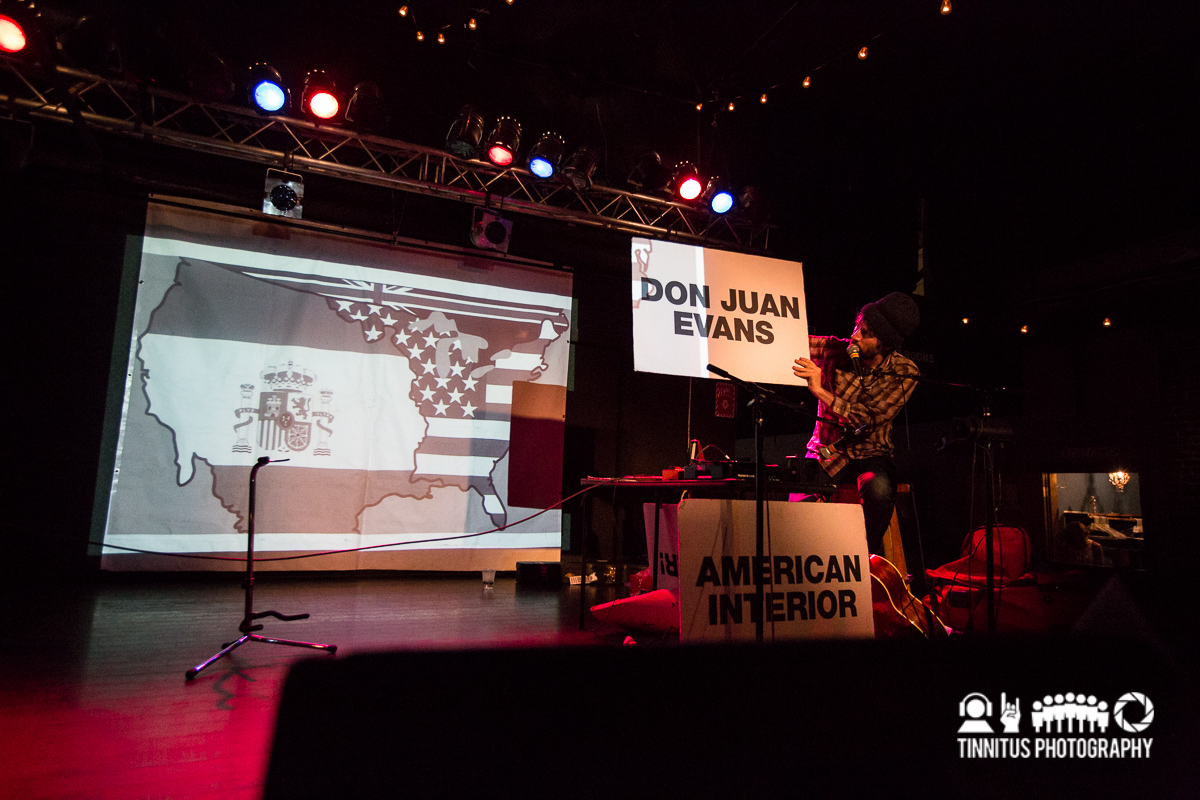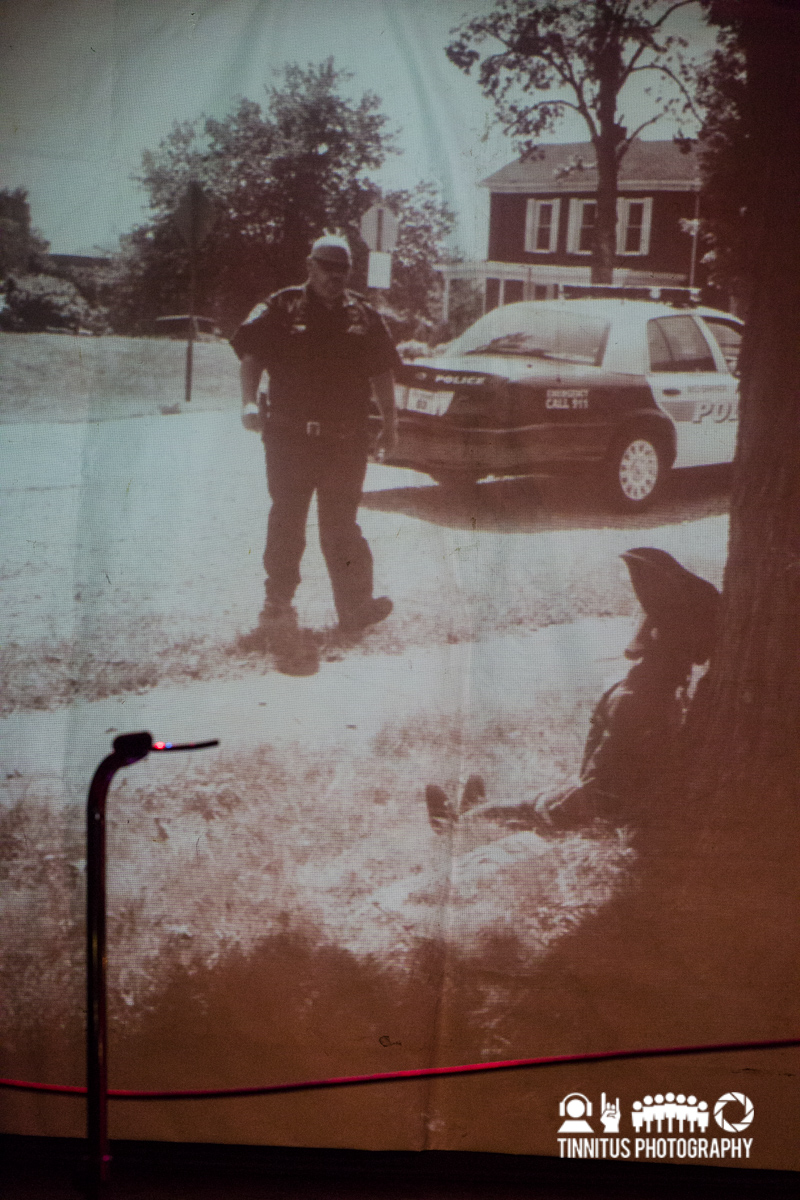 Rhys has a very natural sense of humor, and is pretty unflappable as well. When his portable turntable failed to spin, he coaxed the audience to make the waves sounds during "Shark Ridden Waters," the only non-American Interior song to be played this night; at least the metronome rose to the challenge to keep the meter of the song. This is a very unique vision from a very creative artist; do not miss it if you can help it.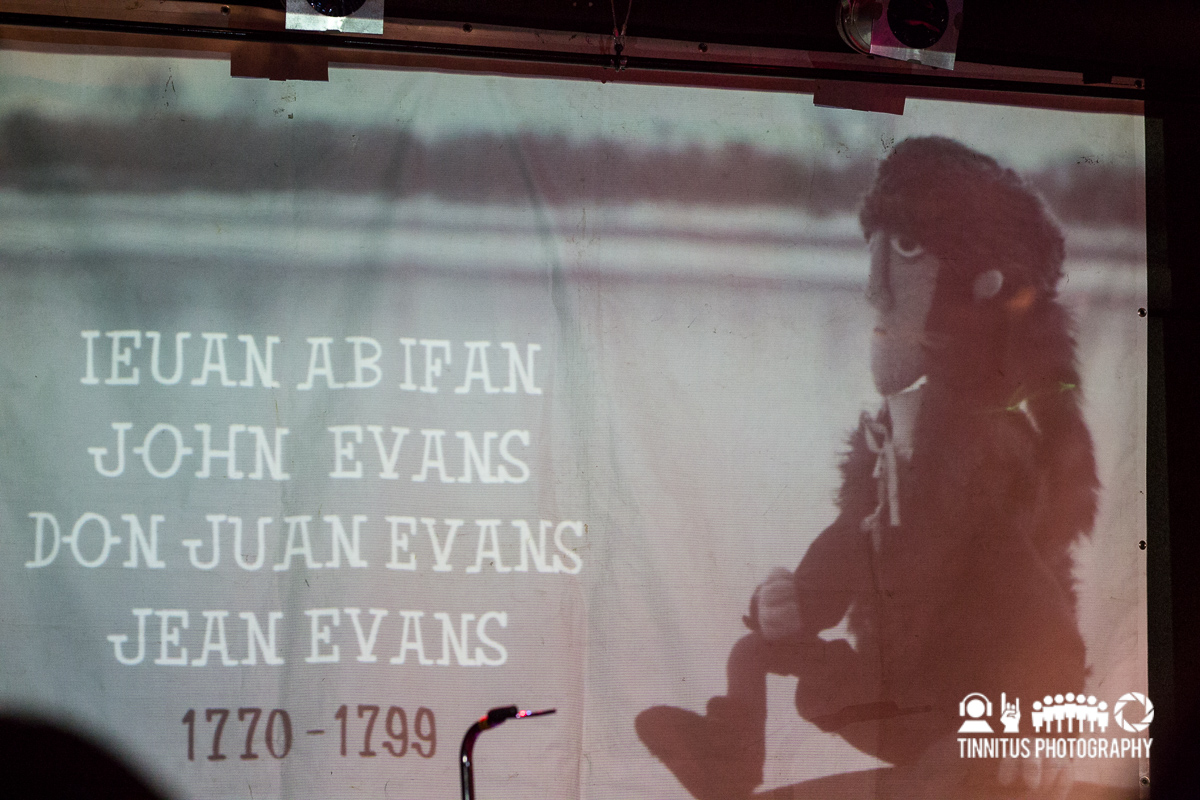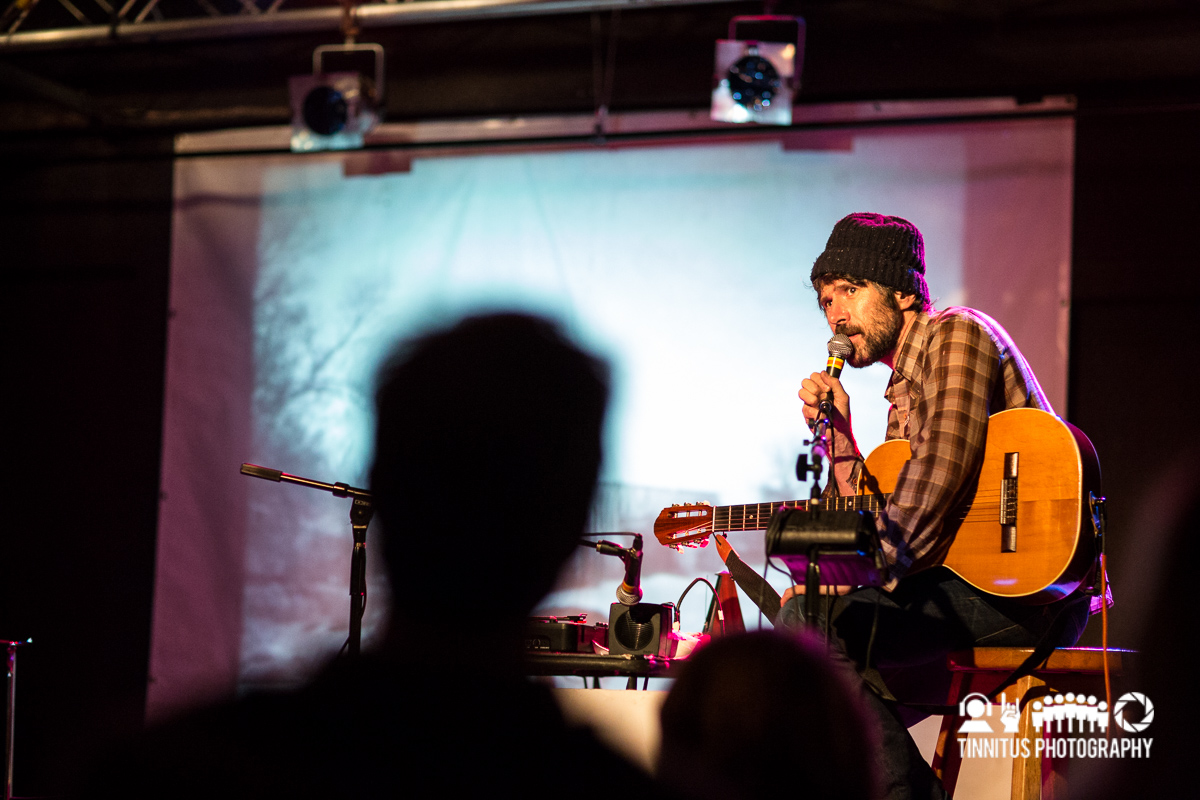 After the show, Rhys mentioned to me that Super Furry Animals will be hitting their 20th anniversary soon, and that the band is not disbanded but on a bit of a hiatus. Whether he's playing with his erstwhile bandmates or not, Rhys still shows a fierce determination to map out his creative genius as he sees fit.