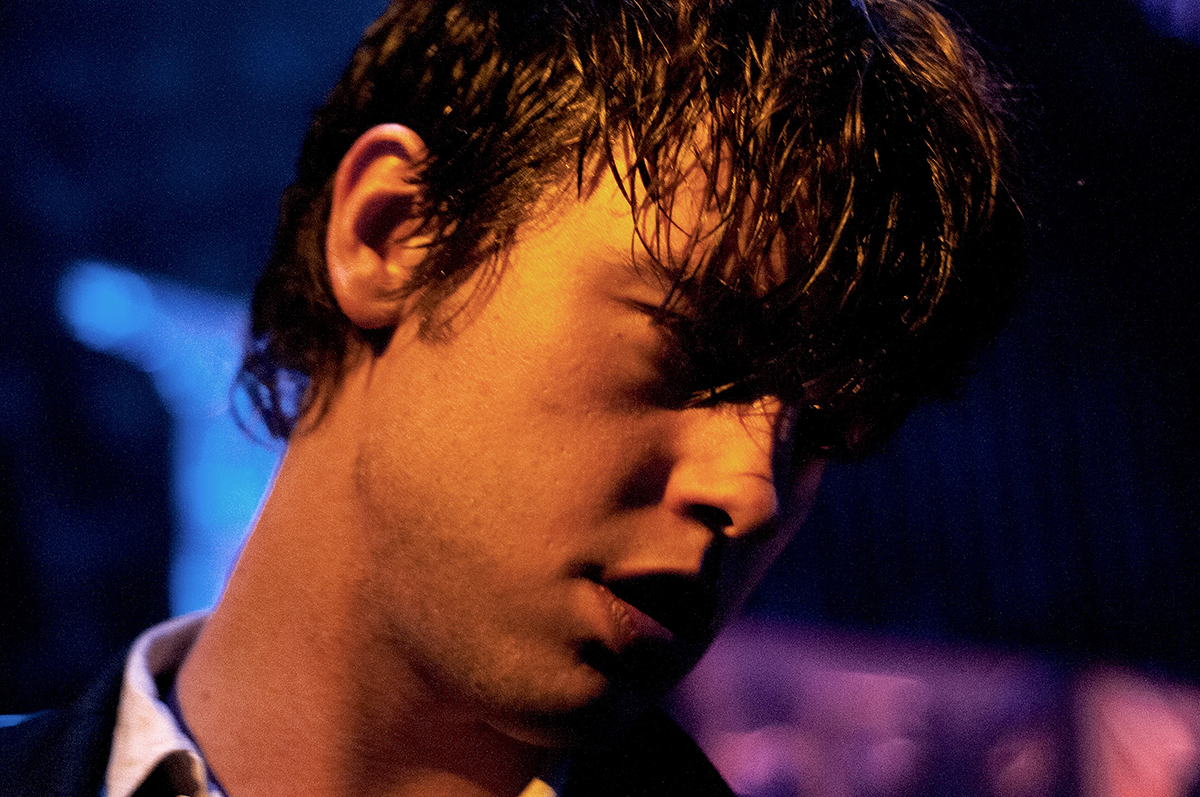 3 April 2018
Photo by Cecilia Fonseca
Iceage played three sold-out nights this week at Gold Diggers in Hollywood, promoting their excellent new album Beyondless.
Saturday's performance featured an opening set from reclusive legend Gary Wilson and the Blind Dates. The three-man group took to the stage wearing wigs, masks, and dark sunglasses. This avant-garde lounge act seemed like an incongruous choice to open for Iceage, but they gradually drew the audience in, as the hypnotic music built to a crescendo along with Wilson's pained vocals.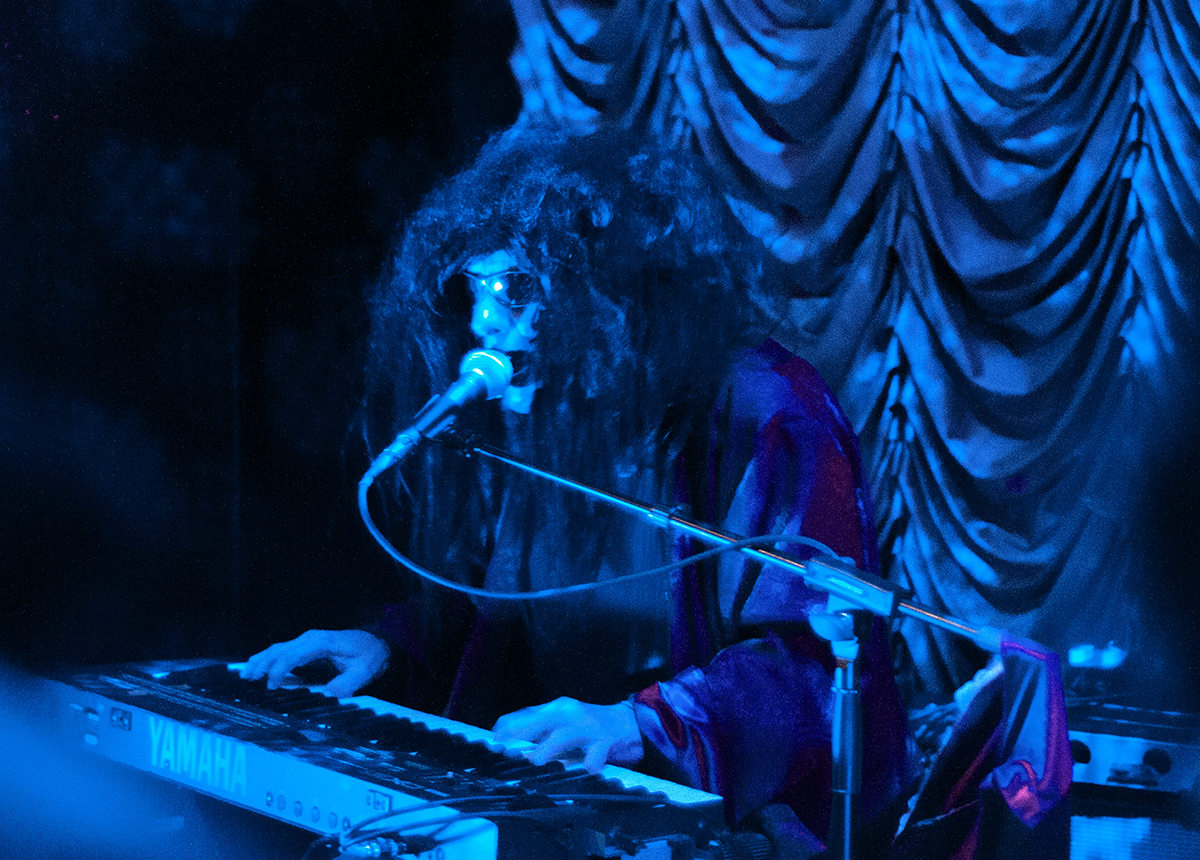 Photo by Ryan Orvis
Iceage has evolved musically from raging post-hardcore to a darkly glamorous and expansive sound, echoing the creative path Nick Cave took from The Birthday Party to The Bad Seeds. The four-piece band was accompanied onstage by saxophone and violin, lending texture and depth to the new material.
Charismatic vocalist Elias Bender Rønnenfelt held the audience close to the stage in rapt attention. He seemed to feed off the adoration of his fans in front, while making no effort to connect with or even look at the crowd in the middle or back of the tightly-packed bar. He remained hunched over, playing directly to those in his immediate line of sight.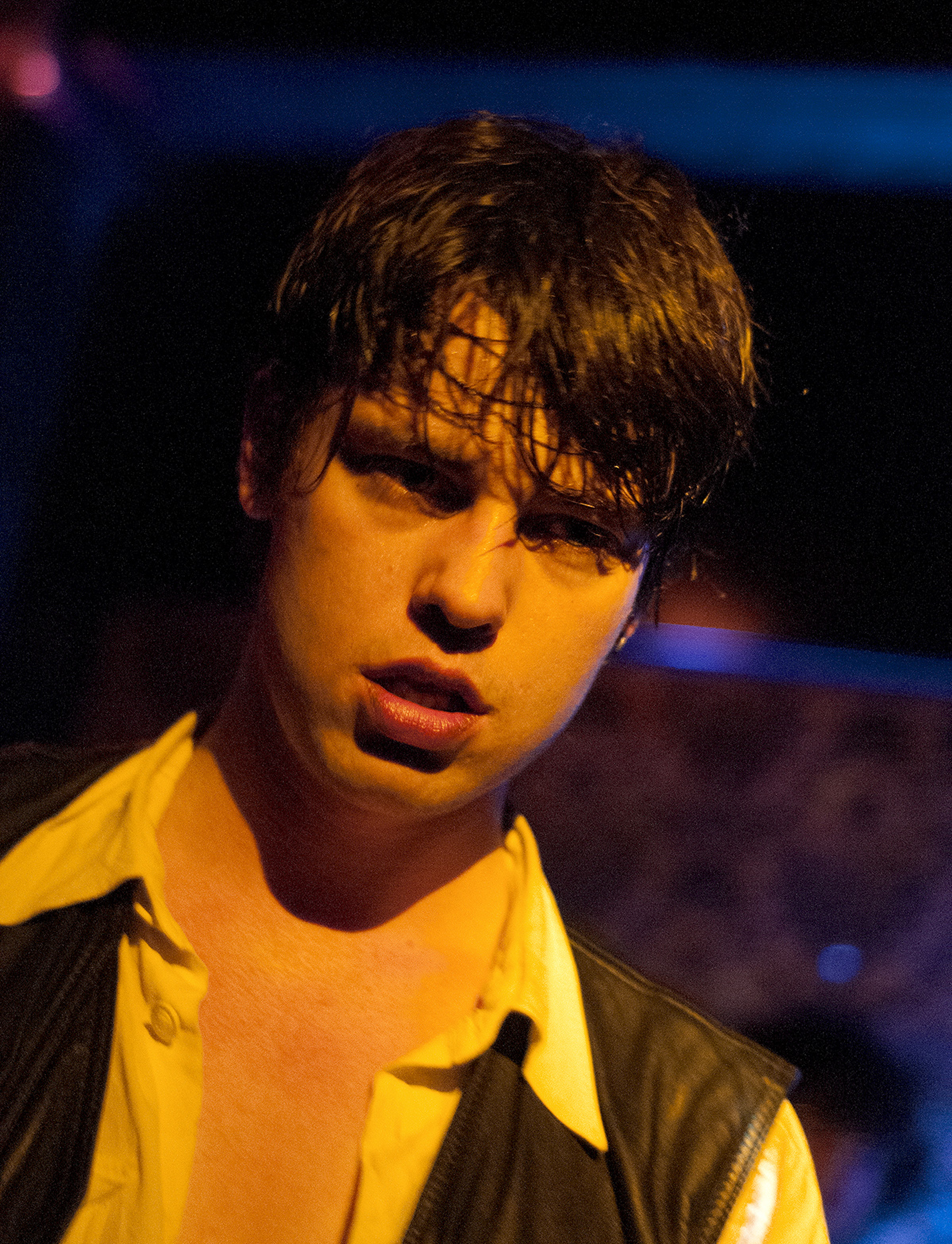 Photo by Cecilia Fonseca
The singer's apparent love for his fans was was undercut by his open hostility toward anyone holding a camera. Throughout the first few songs, Rønnenfelt appeared to be using his microphone cord to lash out at people taking pictures – including our own photographer. At one point, he used the journal he was holding to slap an audience member's phone.
As annoying as it can be to see a bunch of phones held up at shows, it's ridiculous to assume that no one will take pictures unless this has been specifically forbidden by the band, venue, or publicist (it wasn't).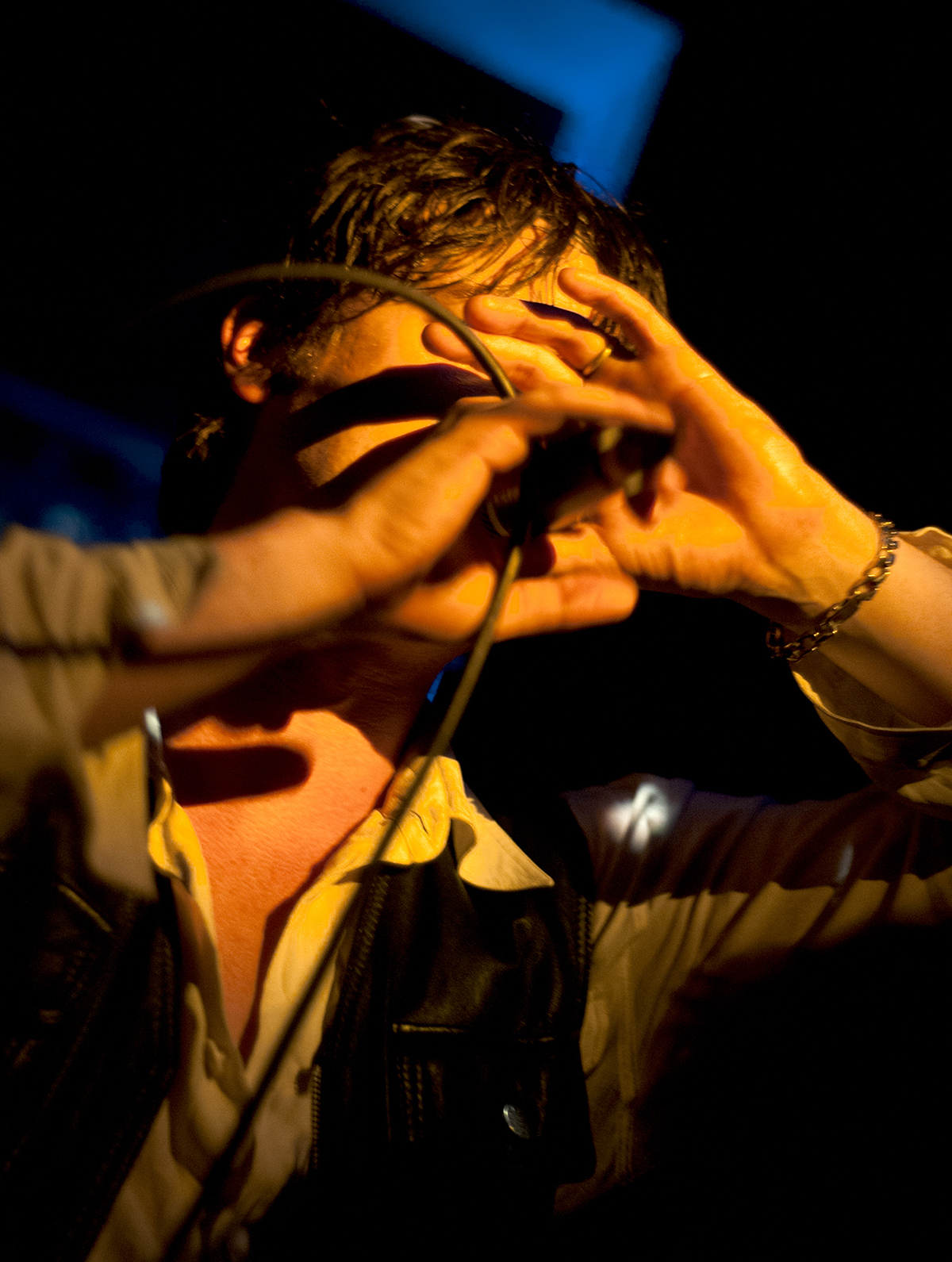 Photo by Cecilia Fonseca
Rønnenfelt's disdain for the press has been documented elsewhere. This could be viewed as a rebellious attack on superficiality by an intellectual artist. In reality, it's a slap in the face to the many journalists and photographers who are also music fans. The ability to accept exposure with grace is a skill that often distinguishes career professionals from amateurs.
The bar thinned out by the end of the night, leaving a crowd of devoted fans hunched around the stage, as the singer's slurred vocals faded into an unintelligible drone. The house lights came up immediately after the last song. The band were clearly exhausted, but had managed to satisfy the fans with a tight performance that compensated for the apparent narcissism of their front man.
Iceage returns to Los Angeles to play The Regent Theater with Mary Lattimore on June 6.