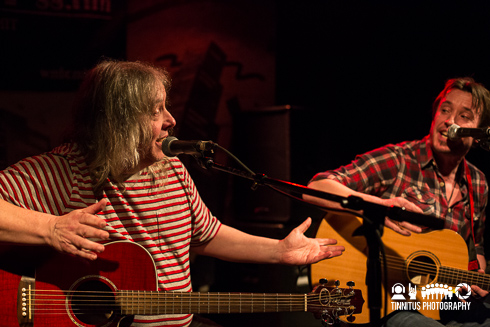 5 April 2014
For most people, a midlife crisis assumes a loss of identity and meaning, whose remedy is some flashy sports car or an ill-fated tryst attempt with someone a couple of decades younger. Luckily for the Boston music community, Jon Bernhardt has a different outlook, and different motivations. And as a key member of WMBR's Breakfast of Champions M-F morning show, he's gotten to be good friends with a number of musicians throughout his thirty years of spinning discs. So it was to the benefit of Boston's music scene that he tapped some of these friends to help a dual purpose – celebrate his 50th birthday, and raise money for the radio station. That we got three special performances from it should not be overlooked either.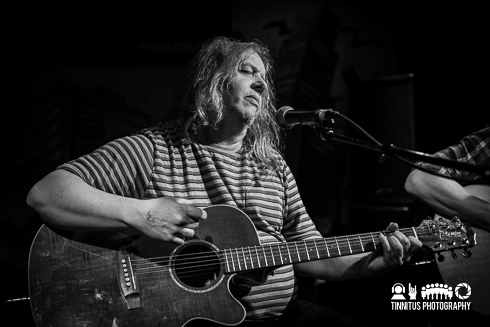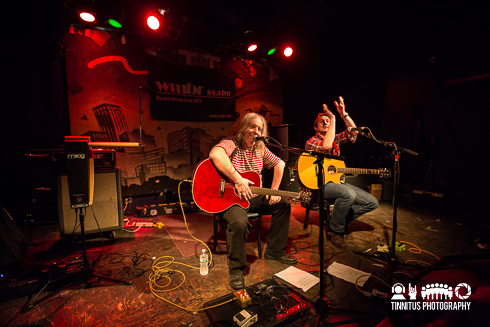 For those who remember the 25th anniversary show that Bernhardt put together in 2009, Nick Saloman (aka The Bevis Frond) also played that show, albeit a bit differently as he had a backing band (the rhythm section of Scarce, Joyce Raskin and Joe Propatier) for most of it and played a few solo acoustic songs as well. This time around he was accompanied by Paul Simmons, his fellow band mate and DJ; Simmons joins him for Friday morning's The Scene on WMBR, which precedes Jon's normal time slot. They smile, pick, and laugh their way through a really fun look back at the fairly prodigious Bevis Frond discography.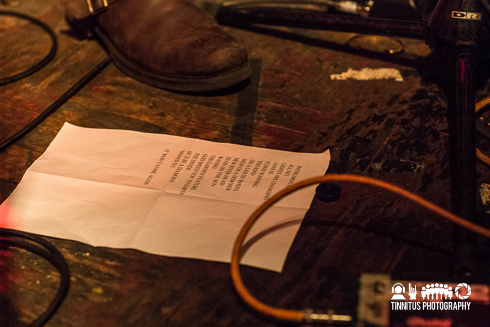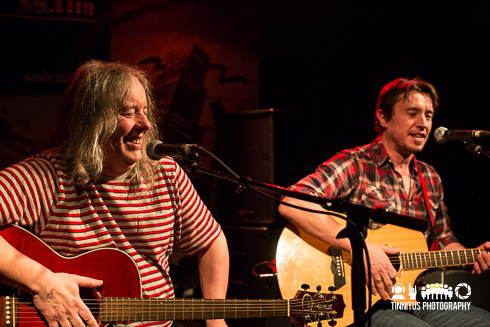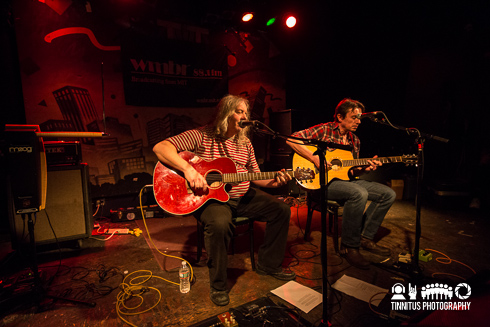 While his most well-known record had the the most songs performed, the excellent newer material from The Leaving Of London and last year's White Numbers found its way to the audience as well, the sharp pop stylings of show closer "Johnny Kwango" blending nicely with the downer but never morose epic of "Too Kind." Even with the acoustic guitars loaned by Mary Lou Lord who was right up at the front of the stage, there were distortion pedals available to conjure up the burning psych solos that are an essential component of The Bevis Frond. The highlight was unexpected "High In A Flat," a nervy, acrophobic peering at the minutiae below and around. This was the first song I'd ever heard, via a free 7" that came with an issue of Bucketful of Brains, and it was really special to hear it performed. Fantastic show, with performers and the packed room smiling alike.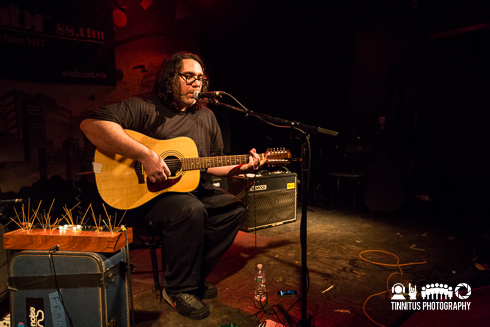 James McNew is another veteran of the Bernhardt-organized WMBR fundraising shows, having played as Condo Fucks, the in-the-red garage alter ego of Yo La Tengo. Tonight he'd be flying solo as Dump, the moniker he's chosen to work as an individual (though he did use 'we' when saying how happy he was to be playing at the event). McNew's contributions to YLT are typically of the well-crafted, sweet pop variety, with his quavering tenor voice gliding over the top. Those elements were certainly present, but the real jawdropper of the set for me was "Daily Affirmation," a drony, dirgy guitar workout that had looping and effects which was mesmerizing; at parts it sounded like an angry Sebadoh song, and other times like Ira Kaplan had mind-melded with McNew and unleashed clouds of guitar shrapnel. Immense.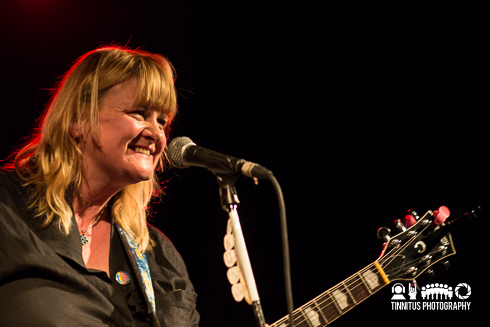 Barbara Manning was the starter, and she took the stage with a sparkly silver Gretsch and a huge smile. Just like that old Triffid's cover warned, I used to see Manning play all the time in the 90s. But, the lifestyle of a touring musician is a hard one, and the last time I'd seen her on stage was 2002's Terrastock V, and a dozen years of not hearing her expert songcraft in person is just way too long. Thankfully the planets aligned and she was able to make it over from the West Coast to play this as well as the Chickfactor show in NYC.
She relayed two Boston-related personal high points; having Car Talk play her song "Never Park," and touring Fenway Park (she's a huge baseball fan, having written three songs about the game, and should be on the receiving end of a phone call from Peter Buck for a contribution to the next Baseball Project record). The beautiful cutting "Scissors" (feel free to ignore that horrible pun) slid comfortably next to the bittersweet "Life/Luck."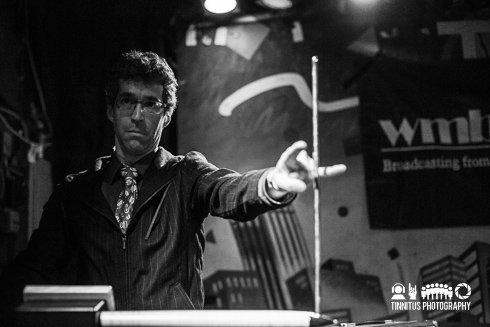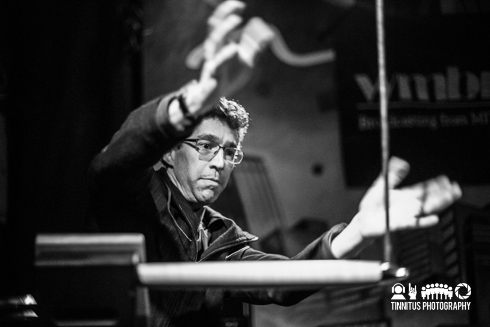 In between sets, Bernhardt played a couple of covers on his theremin; as he mentioned, it's his party and he'll play if he wants to. The choices of "Video Killed The Radio Star" and "Should I Stay Or Should I Go?" were fun, especially the freakout on the latter. Let's hope that this trend continues and another great concert comes our way in 2019.