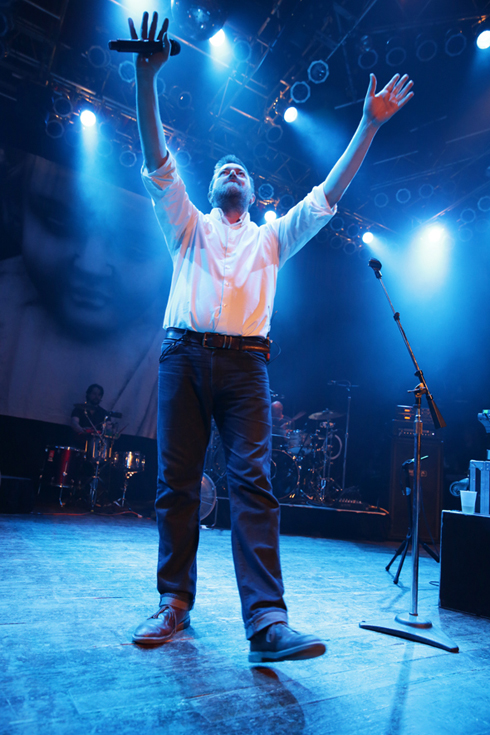 19 May 2014
Right away, it's easy to recognize Elbow has the musicianship of an accomplished band with the passion of any band just starting to make it's mark on the world. Lead singer Guy Garvey's voice is quite literally riveting. It's most distinctive quality besides the stellar range is the way it can hold such incredible energy and yet be soothing like a delicious lullaby all at once. His voice is like the kind of instrument created only once for one purpose. The purpose isn't really to entertain but to provide for all of us searching souls, looking for something greater and relieved to be in the presence of true greatness. If Shakespeare's tragic and memorable characters were to sing their soliloquies, it might sound a bit like Elbow.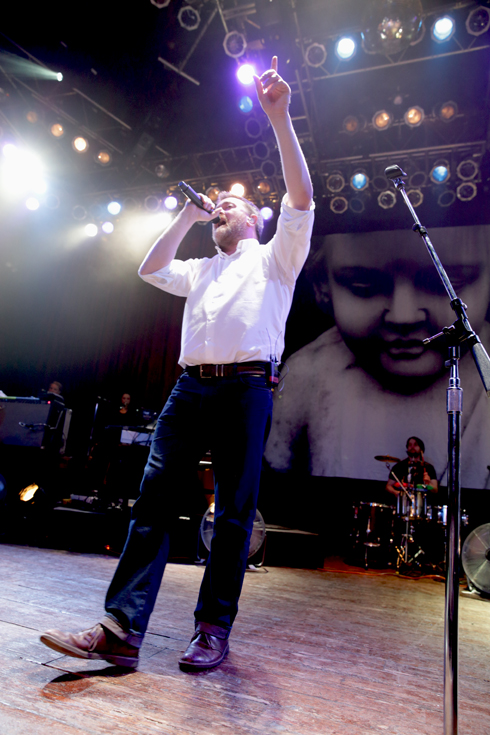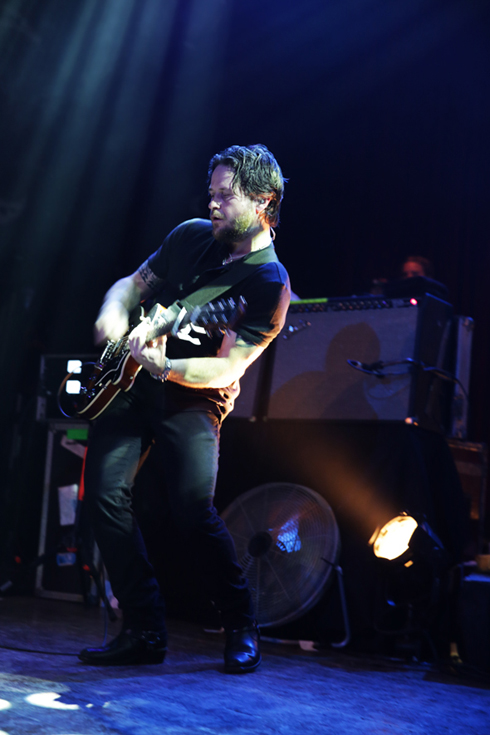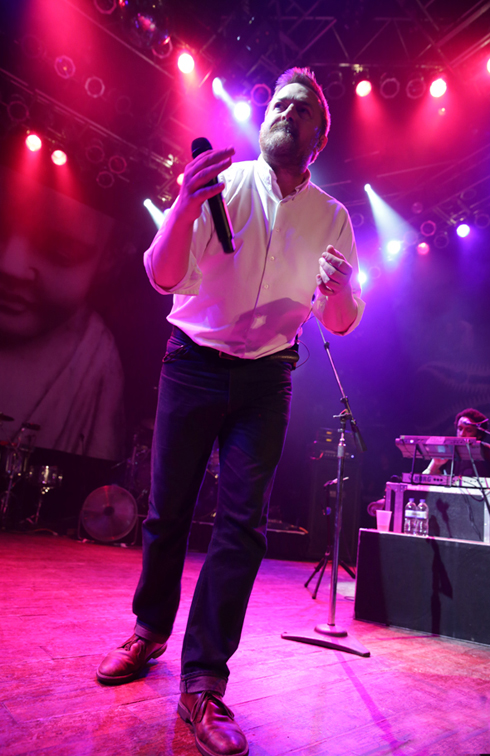 In addition, the rest of the Manchurian five piece band definitely has the songs down tight with a real drum presence, exceptional keyboard melodies and with the guitar riffs coming off as especially impressive. (The couple of female backup singers who also played violin were lovely as well)They've figured out how to create and sustain a very engaging live energy and their ability to do so has likely increased with the years (23 to be exact according to Guy Garvey) With songs spanning across six studio albums, there was never a dull or unfulfilling moment in their 100 minute set. Delightfully, Garvey seemed to take much pleasure in talking about how much he loved his band mates and their children, one of them also being his godson.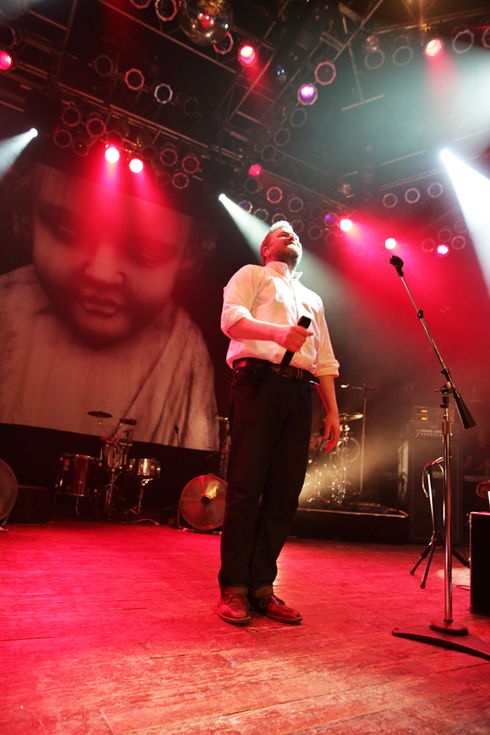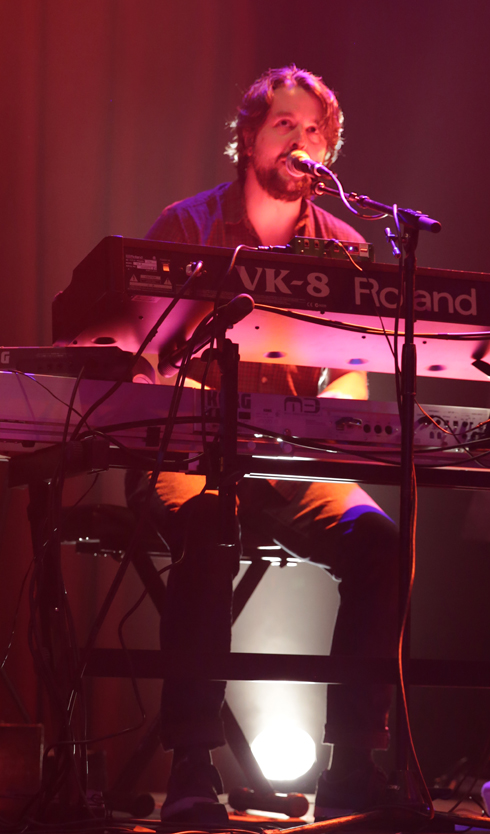 At the same time, it's still Garvey as the amazingly talented frontman who pulls it all together with every magic breath into his mic. There's eternity in Garvey's soul and still he manages to reach out to us mortals with modesty and humor. He sincerely thanked opener of John Grant of Czars and quipped that they were discussing trading voices. He also related a story about drinking whiskey with a Chicago stranger the previous night that was rather humorous and dedicated a song (Mirrorball) to a couple on their first date. Quite often he was reaching out to fans and caressing hands.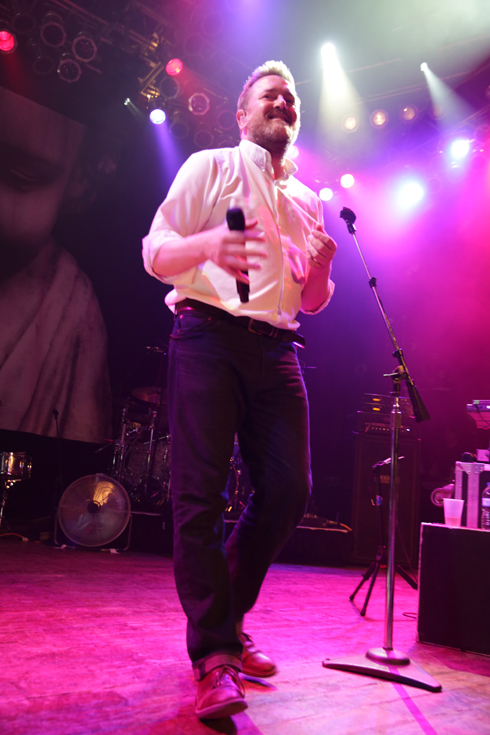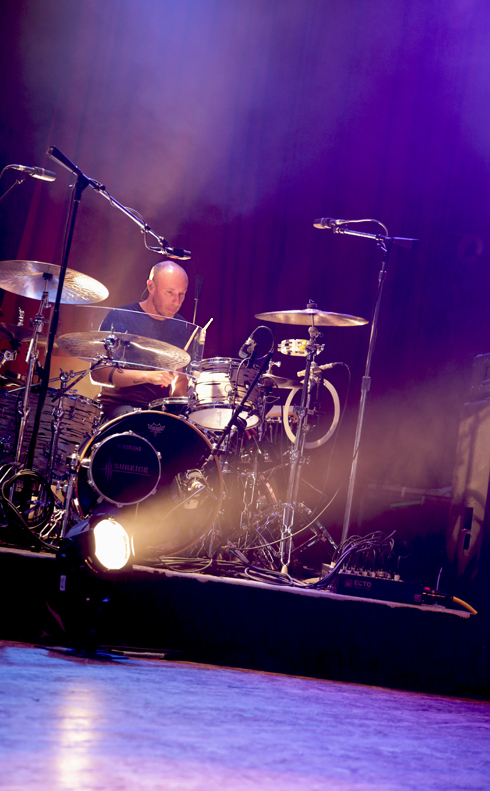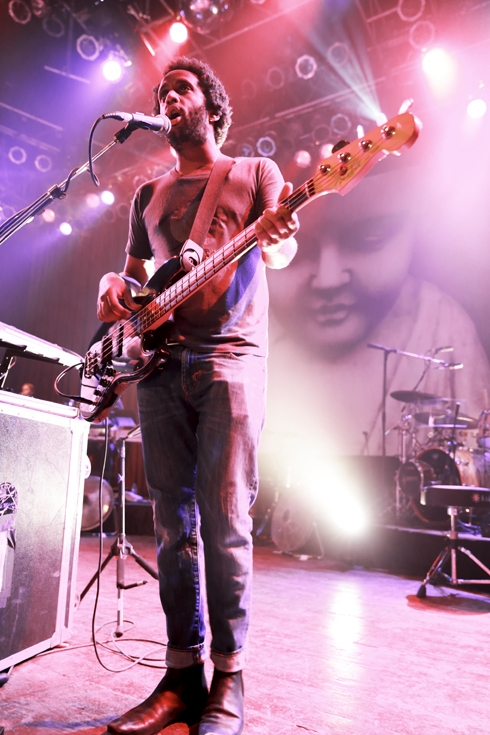 Nothing could be more spectacular in the set than The Birds however and the fascinating story preceding it about auditioning old crooners and meeting a German who worked as a secret British agent. They followed this spectacular soaring song with Grounds for Divorce which was an uproarious and glorious sing along then finished their main set with the sincere reverie that is My Sad Captains Overall, the evening was nothing short of tremendous.
At one point earlier on, Garvey also advised when missing someone, to miss them with someone else who misses them and of course the night will always win. It was difficult not to try to comfort him when he displayed such heartfelt longing. We love you Guy, and we always will.
Yes, the night has darkness on it's side but Elbow makes it all the more brighter and worth living, even if we still end up on the losing side.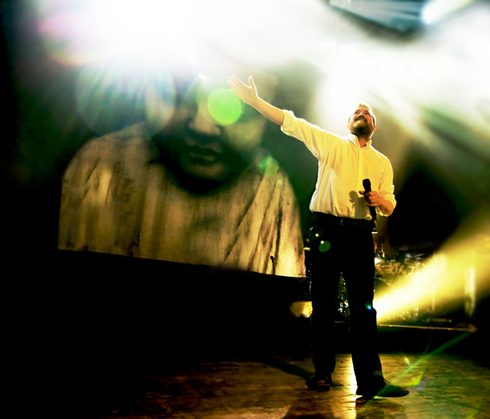 Setlist: