12 February 2014
If you live near Boston, it's far too easy to take Mission Of Burma for granted. For one, it's been well on a decade since they reformed after nearly a twenty year break. In that span, they have put out four records that range from merely solid (The Sound The Speed The Light) to flat-out brilliant (the rest). It's also easy to figure that one will get the chance to see them play annually, but that's not the case for the rest of non-NYC dwelling folk scattered across the globe, as day jobs and other responsibilities severely limit their touring.
Sheepishly, I have to raise my hand as one of the culpable. Even though I've seen them play four times since that hair-raising, phoenix-from-the-flames gig at Avalon in 2002, other commitments and conflicts have combined to leave 2009 as the last time seeing the band, when they played a free outdoor show at MIT and the day was formally declared as Mission Of Burma Day.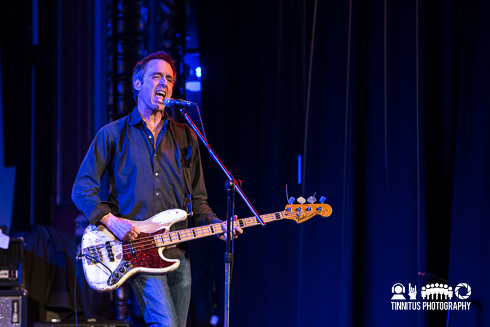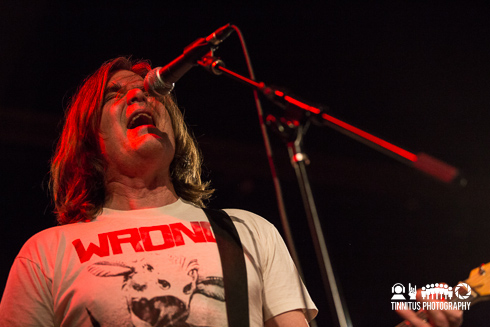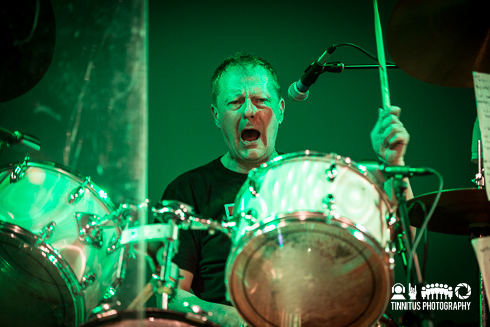 Tonight would be a benefit for Somerville Local First, a non-profit designed to boost and build the community. Burma's got a pretty good knack of pulling the rock community together, and despite it being a cold Sunday night, the room was pleasantly full with plenty of familiar faces. Focused, driving, and exuberant – three words always applied to a Burma show, and this would be no different. The band careened wildly across its discography, playing classics like "Dirt" and "This Is Not A Photograph" and a few lesser heralded songs from The Obliterati such as "Man In Decline" and "Period," which Miller told me later hadn't been played in years. Hardcore fans may have momentarily lost bladder control when not one but two long-lost nuggets were unearthed ("He Is/She Is" and "Eyes Of Men" back to back), prompting Conley to say they were digging deep into the songbook and Prescott correcting him that they actually went under it.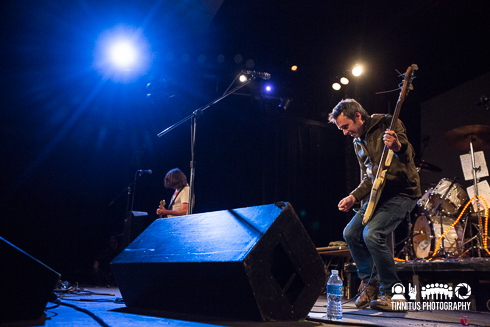 Also of note was the 50th anniversary of The Beatles landing on American shores. This particular milestone was lost on me but when the encores started with not one but two Beatles songs I figured something was up, and after the show a look at my Facebook feed about some awful karaoke-like Beatles tribute on TV clinched it. "Paperback Writer" was a blasting cap of fun, but "Rain" really nailed what the Fab Four was all about, and tonight's Fab Four delivered on the promise (in spite of Prescott's deprecating scream of "Sacrilege!" when they finished), especially unseen/unsung member Bob Weston out of sight and up in the balcony sound booth who mixed in the backwards parts seamlessly.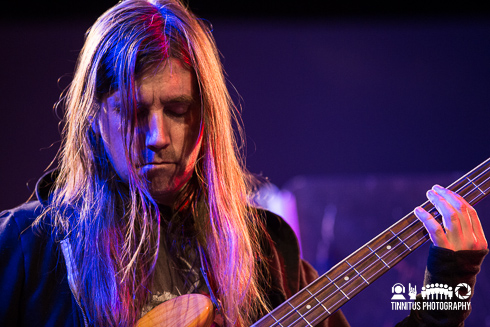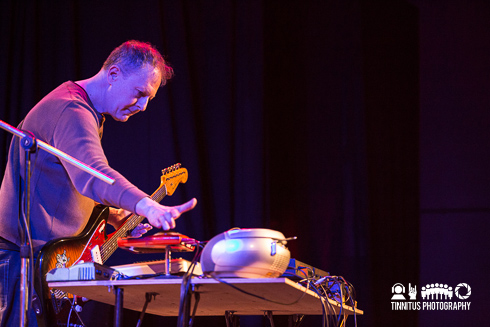 MiniBeast played before Burma took the stage, and it gave Prescott a chance to step out from the drums and have his way with a table of electronics and a guitar, just like he used to do in the post-Burma Mark I years of Volcano Suns and Kustomized. The quartet played a wiry take on various post-punk totems, the ghosts of This Heat, Fire Engines or Second Layer never far away. Bonus points for Miller's contribution on trumpet for a couple of songs, including the scintillating "High Sea."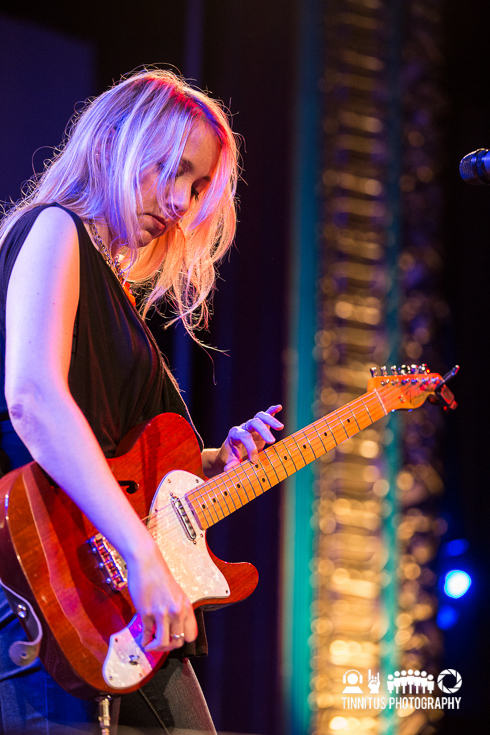 Bugs and Rats started the night out in a very noisy fashion. The singer sounded like a helium balloon stuck in a vacuum cleaner, the bass player was holding things down in a relatively tidy fashion, while the drummer was attacking his kit like a psychotic meth user trying to kill an army of roaches before they swarmed across his body.