22 July 2013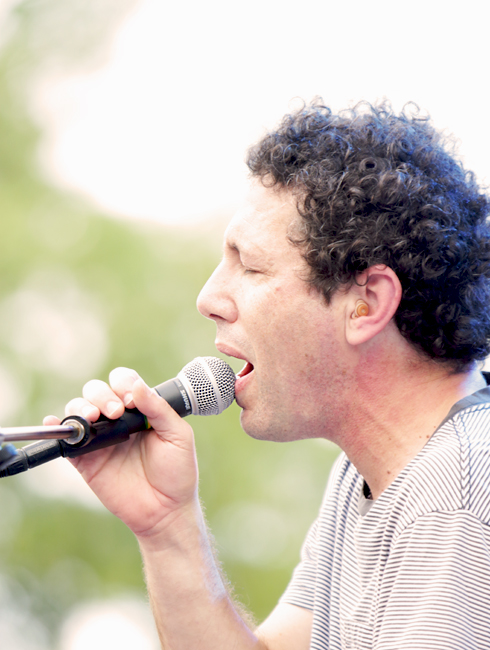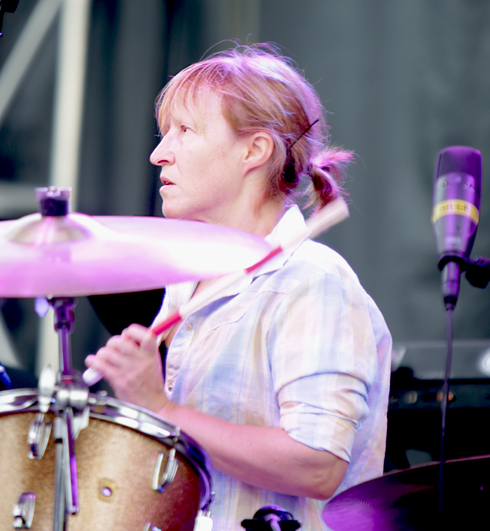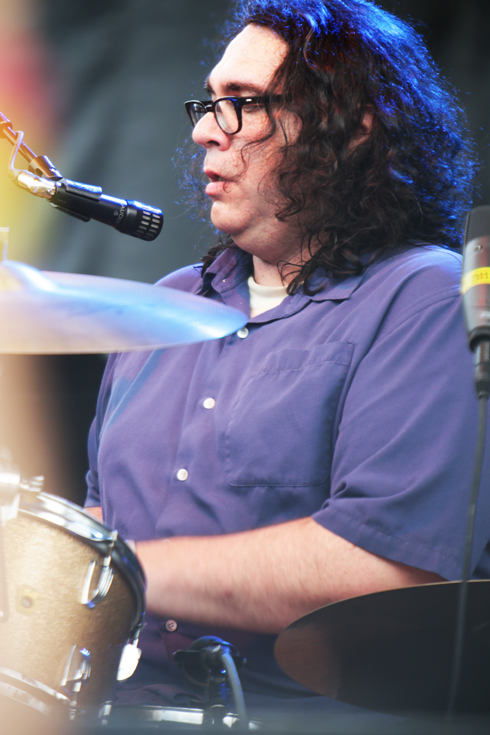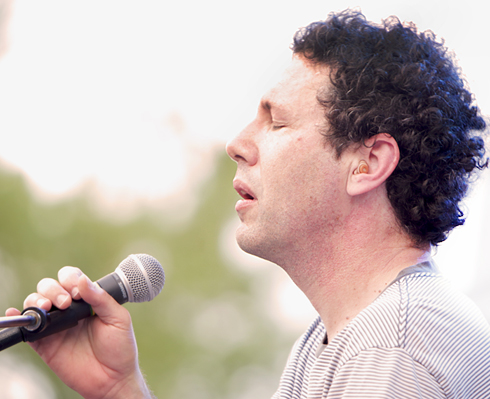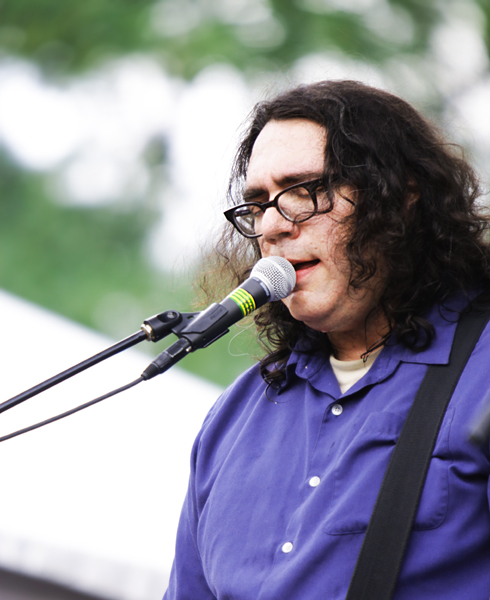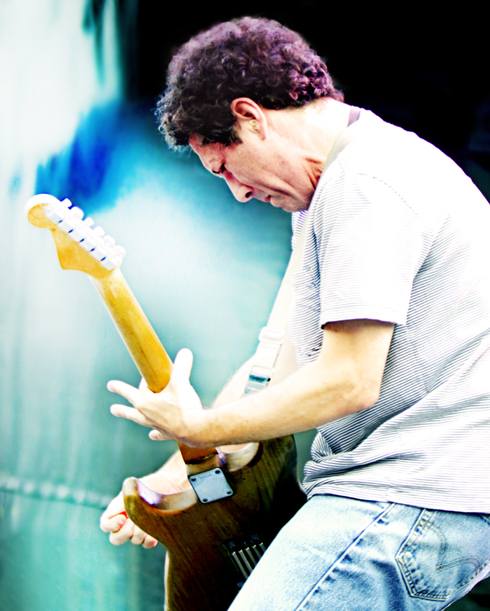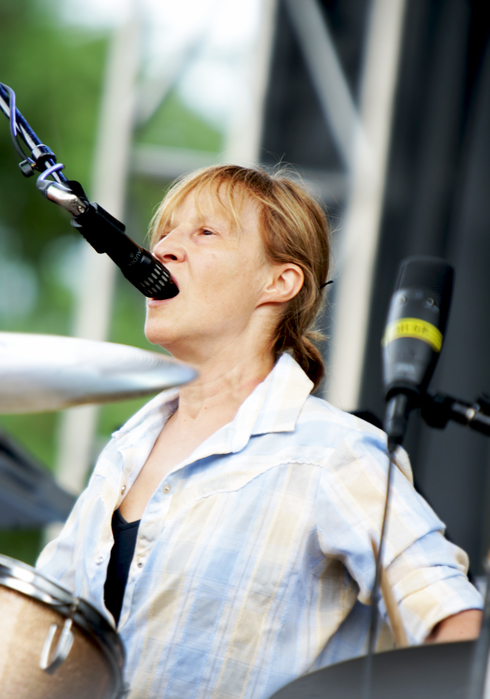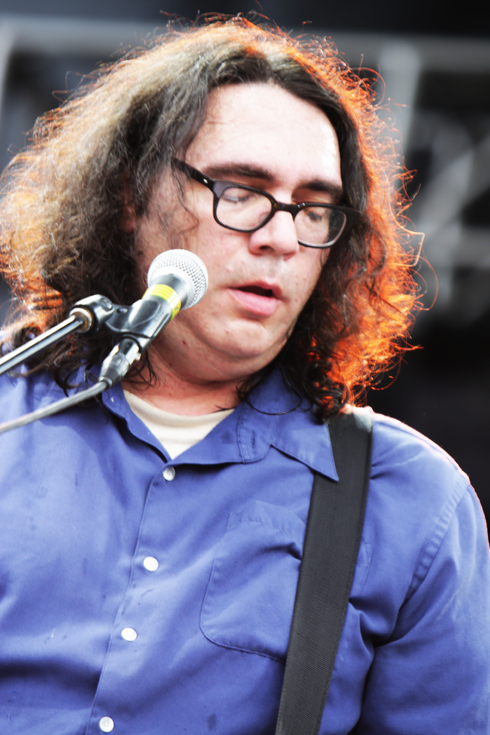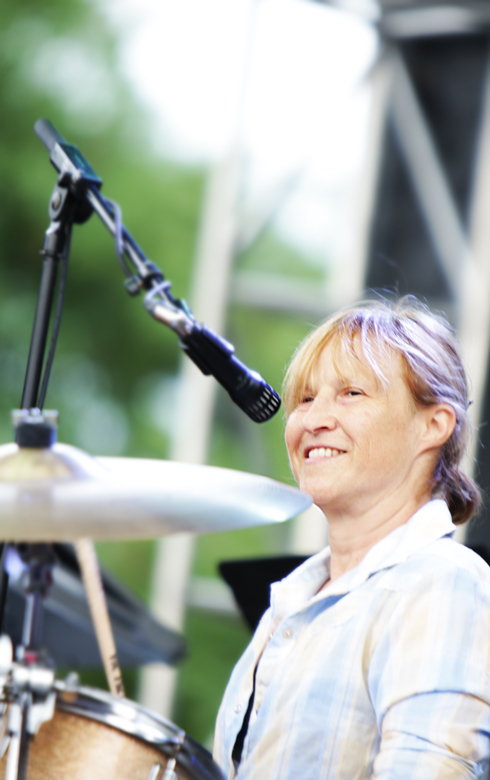 Yo La Tengo added such an element of wonder to the hazy afternoon, singing "Autumn Sweater" as it started to sprinkle. Georgia Hubley's vocals were especially lovely though the band switched off on lead vocals and instruments as usual. Though they are incredible on any sized stage, they made the large one seem quite smaller by crowding together stage right/audience left which conveyed the truth of the band of how close knit they have become over the years both while recording albums and performing. Ira Kaplan at one point thanked the audience and said it was great to open up for and catch up with R Kelly. He quipped that they had toured Europe with the artist in 1996. By far the best point was Ira's guitar freakouts on We've all got something to hide. Kaplan's voice on "Little Honda" was also astonishing, treading into bassier depths as he sang "First gear, it's all right. Second gear, hang on tight.
Third gear, ain't I right. Faster, it's all right" as if his voice was coming straight out of a 50s jukebox. The band also ended their set with a heavy hitting super long intro for "Blue Line Swinger" before Hubley's vocals literally owned the air around Kaplan's guitar and McNew's bass playing.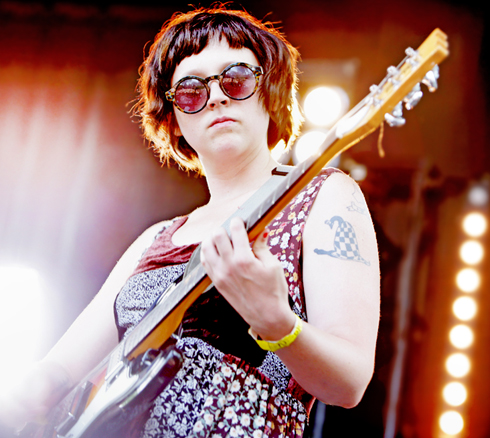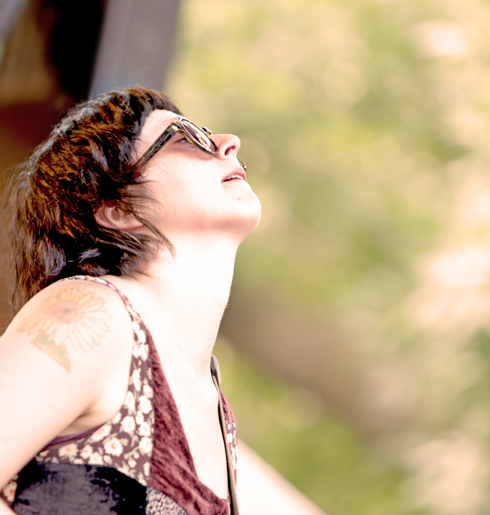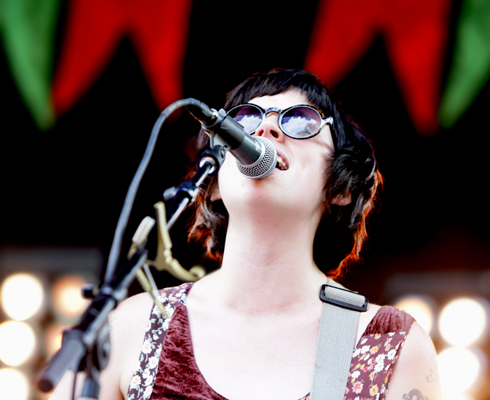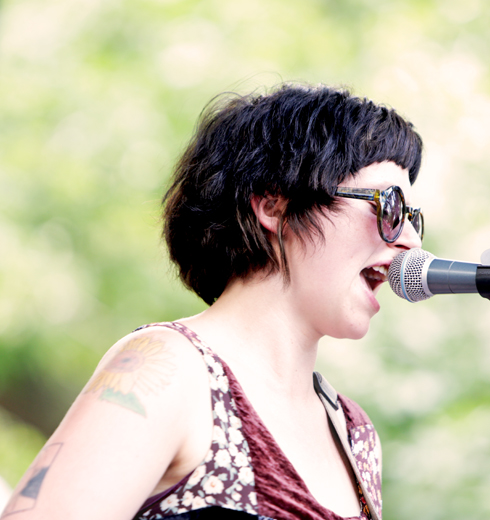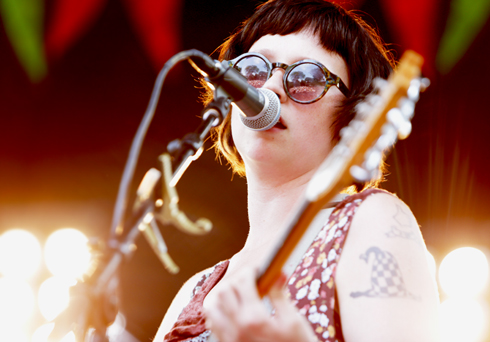 Waxahatchee's set relied more on girly folk at first than the guitar fuzz Katie Crutchfield has become increasingly well known for lately. Though she revved it up once in awhile, her set seemed closer to folk (think Mirah) than rock for the first few songs. About halfway through, she started to show both more confidence and commanding musicianship. That also seemed to be about the time the audience started to pay more attention. Even her singing grew louder but her guitar playing was definitely the highlight. Even though she was backed up by a bassist and a drummer, it seemed like she definitely has the potential to captivate on stage all on her own.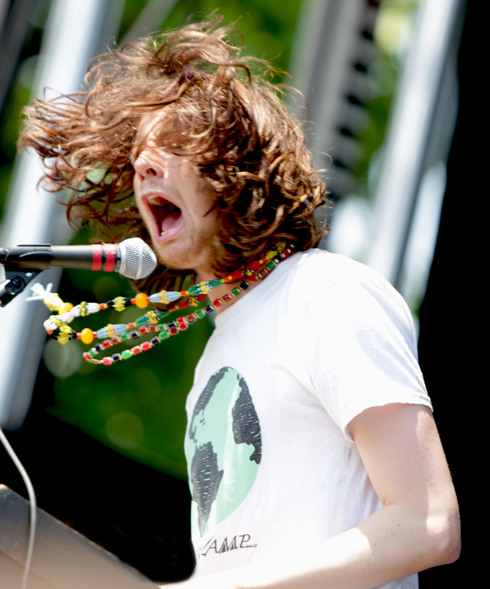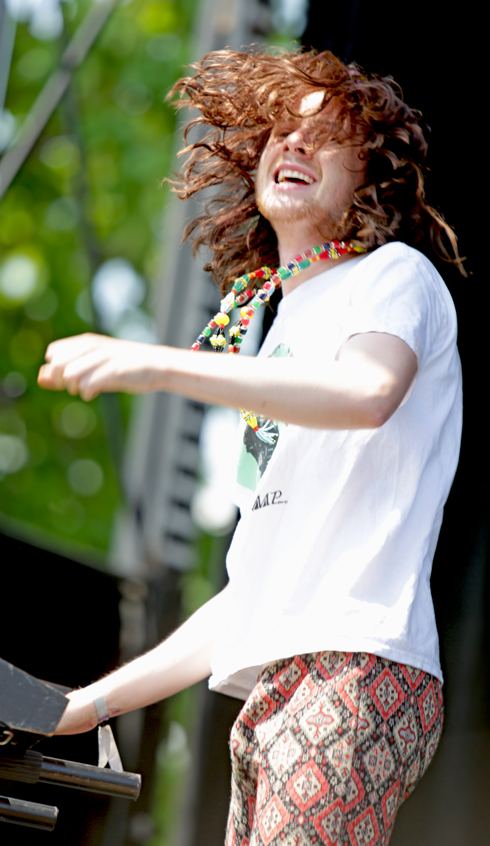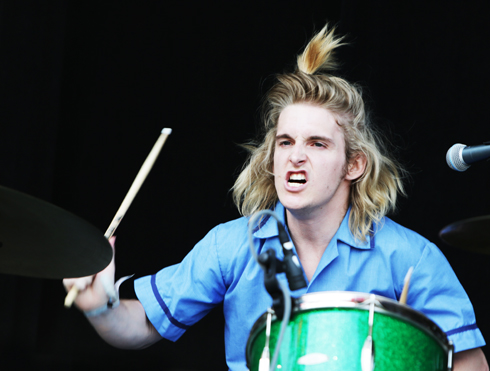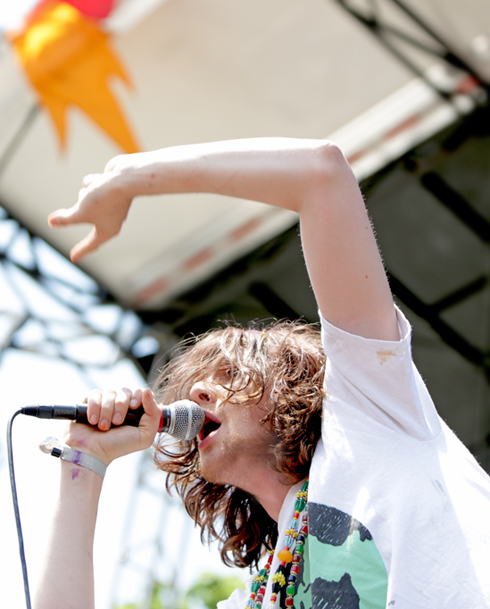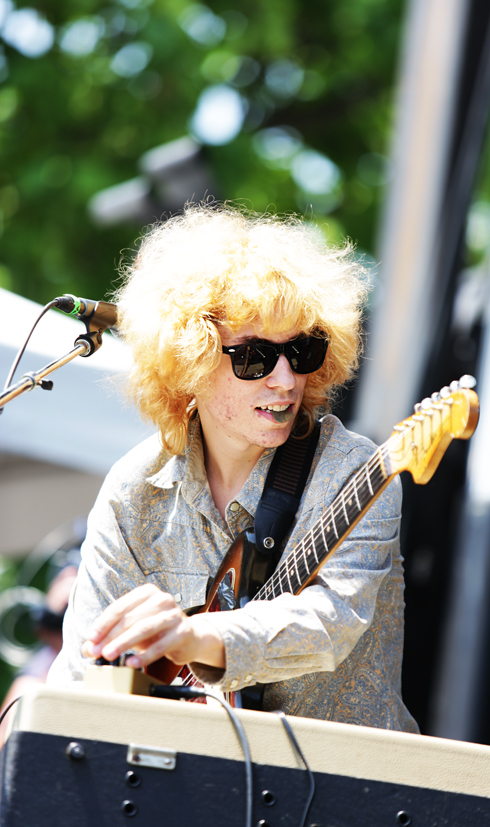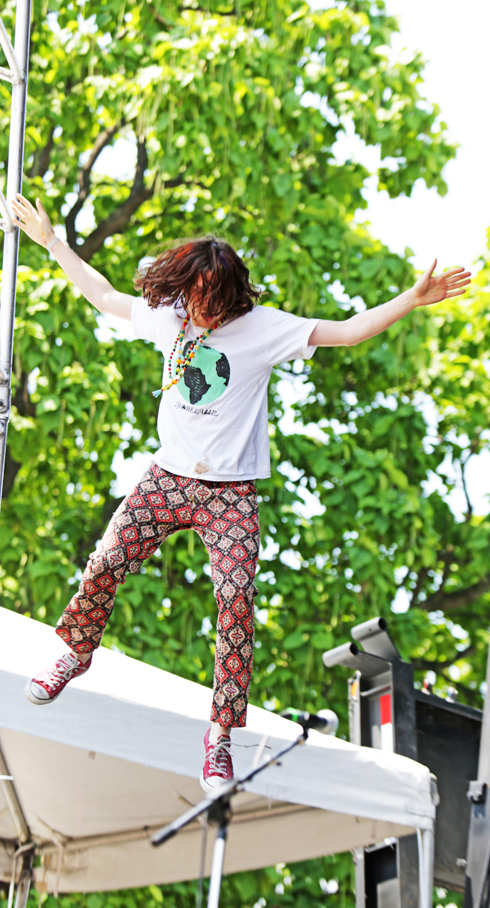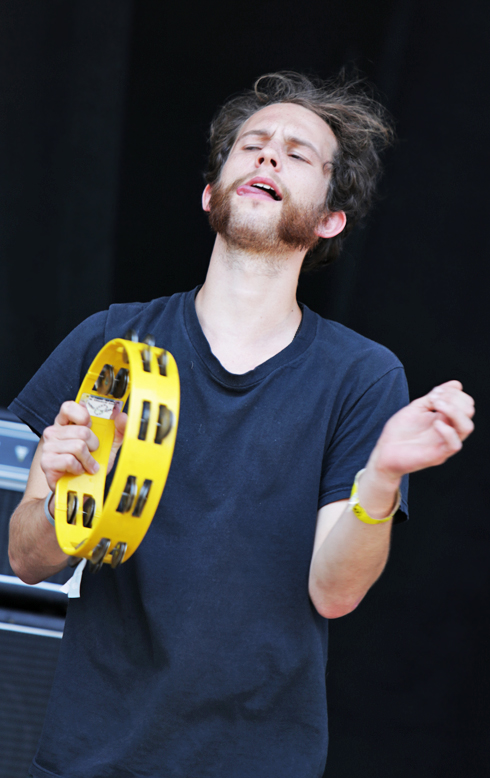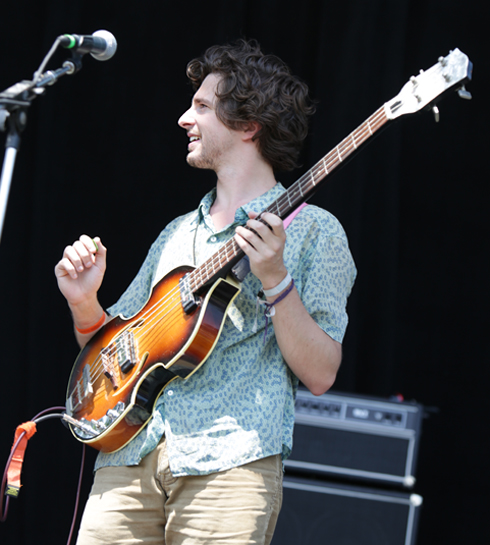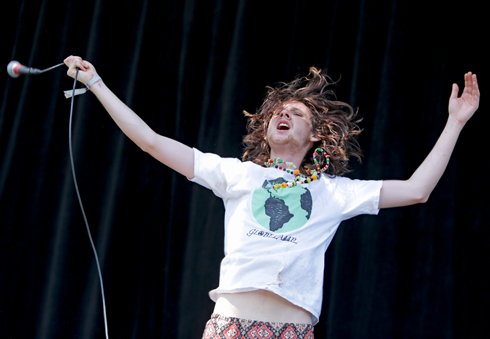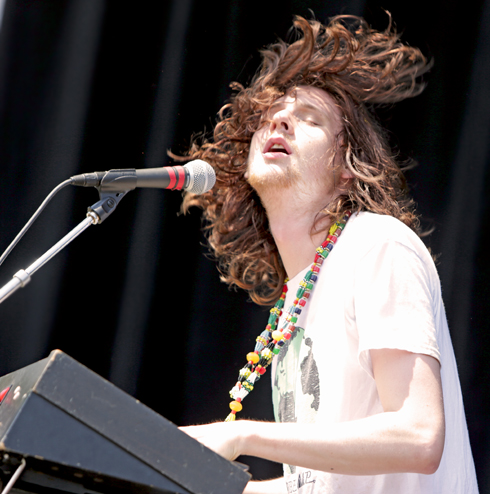 From the minute Foxygen's lead singer Sam France stepped out, running and frankly bursting with life, this reviewer knew it was going to be a great set. He is, in a word, wild like a long haired psychedelic music god. There's nothing incredibly original about Foxygen's songs but they play them well and with a vigor that makes for an incredibly entertaining live performance. (Like Brian Jonestown Massacre, they have a band member dancing around just playing the tamborine.) By the second song, Sam France was climbing up the sides of the stage and jumping off. He managed to be both melodic and desperate, even within the same track. There was also an incredible tongue and cheek sense to the banter as he thanked every product sponsor as well as completely left field things like The Chicago Bulls and the pickles on Superdawg hot dogs. Unpredictable and completely hilarious!
MORE PHOTOS FROM DAY THREE: