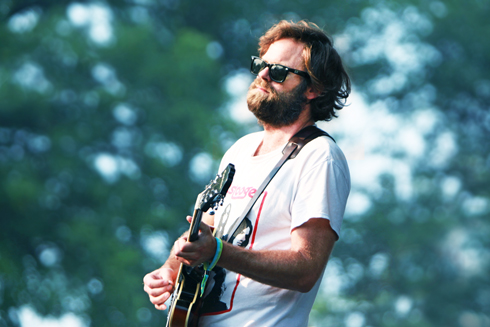 21 July 2014
This humble reviewer will be forthright in her observations and experience seeing Slowdive. When I watched Slowdive earlier today playing Pitchfork's Union Square Park, I was suddenly hit with the realization that my entire life thus far had been leading up to this specific point and that I might never be the same again. It's not professional journalism by any means to talk about feelings or the sensation that you have never felt more alive than when you're witnessing one of your favorite bands in the flesh. Professional journalists talk with less hyperbole and more specifics. Yet, at the same time, I've always felt this magazine and this site offered something above what other publications offer. In addition to having an incredibly knowledgeable group of authors and artists contributing, reading, and supporting it, it also has something most publications nowadays don't seem to have at all. It has heart and a passion for what is really important in this world. Without music, we know we all would die. We have learned to cope with the harshness and the brutality of the world by playing our favorite records. We play them loud and we play them often.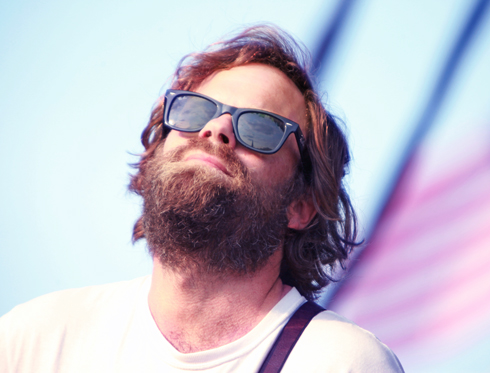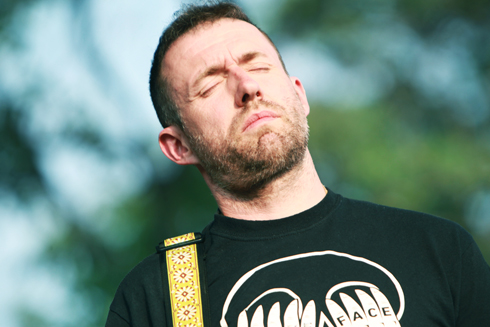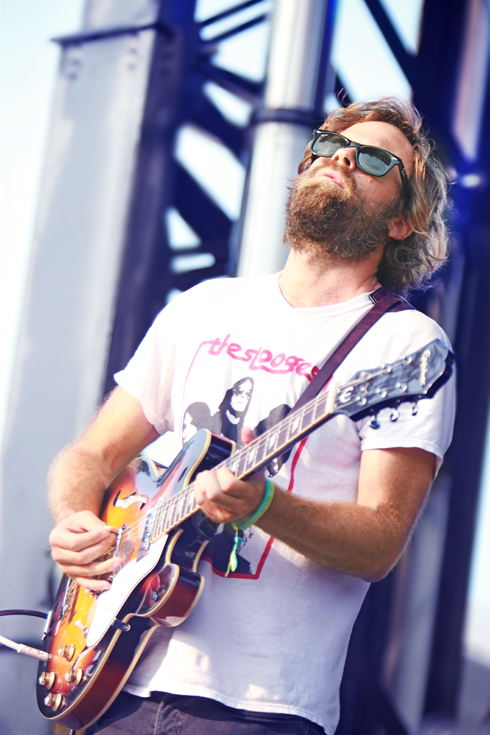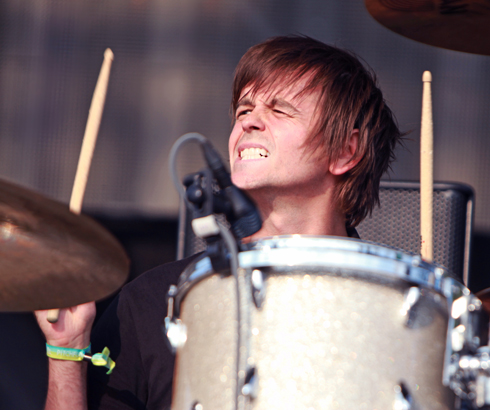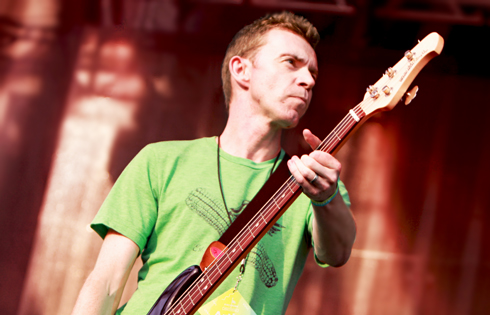 While I photographed and then witnessed the rest of Slowdive's set, I was struck by their meticulous balance of soaring reverb and guitar chords balanced with such a gentleness between Halstead's and Goswell's vocals. It was also fantastic to see Rachel Goswell play guitar in addition to Halstead's own playing. Anyone who tries to label this band as dull is a blatant liar. Most people probably wouldn't, for example, think of how tight a drummer like Simon Scott would need to be or how emphasized this component of the music could work with the genre but his exemplary playing was another piece in the grand cascade of sound. This reviewer was too young to see them play live when their blissful three full lengths were originally released in 1991,1993, and 1995 for Just For a Day, Souvlaki and Pygmalion respectively. However, it seemed unimaginable that their songs could carry such weight and intensity so long after they were first created and played. It was impossible to feel anything but extremely lucky to hear these very songs brought to fruition with extreme care and attention to be as nurturing as possible to their innate potential. In a word, their hour long set was epic. We overuse that word in the human race just like we wear out words like amazing but nonetheless if you were hesitating even in the slightest about seeing them as they embark on their upcoming tour, think again. It could easily be the best show you've seen all year and one you'll remember and cherish for decades to come. It will make any doubters a believer in the blissful power of shoegaze music.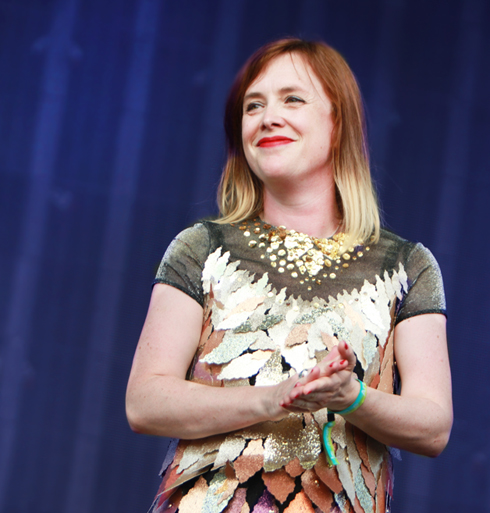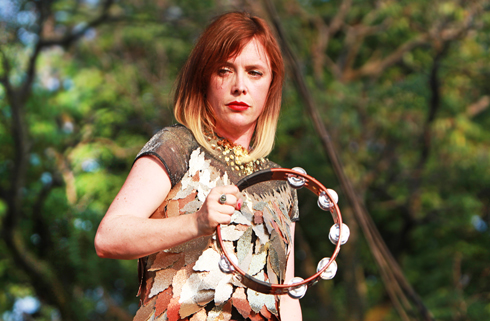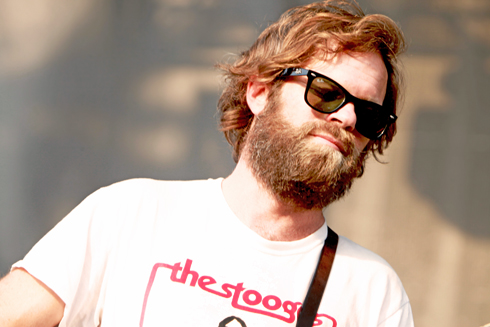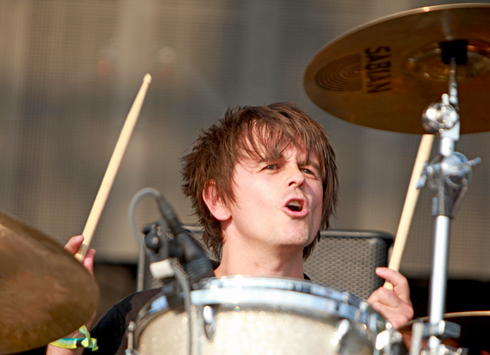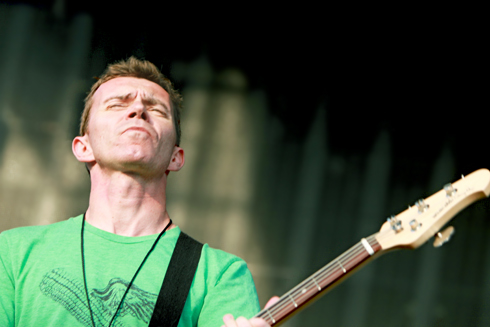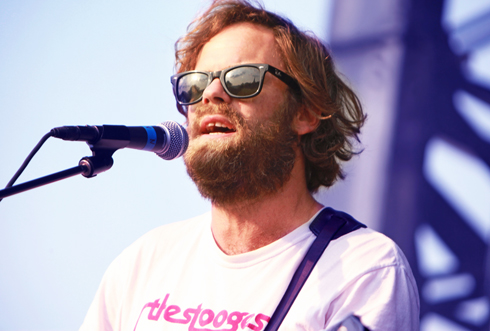 Setlist wise, their performance had quite a few songs in common with the Primavera setlist including the Syd Barrett cover of "Golden Hair," though one remarkable difference is that "Alison" was on our setlist and, though this reviewer has heard Neil Halstead play this song solo in a small club, this was something on a wholly different dimension of sound. "Machine Gun" was also particularly transcendent and overall a highlight in an incredible journey. To put it mildly, they made every other band playing the festival (even the greatly talented ones) pale in comparison. What made it even better is that these older musical treasures, seen with a postmodern glow gained a new sense of vitality all on their own so that generations for years to come might discover the wonder that is Slowdive.