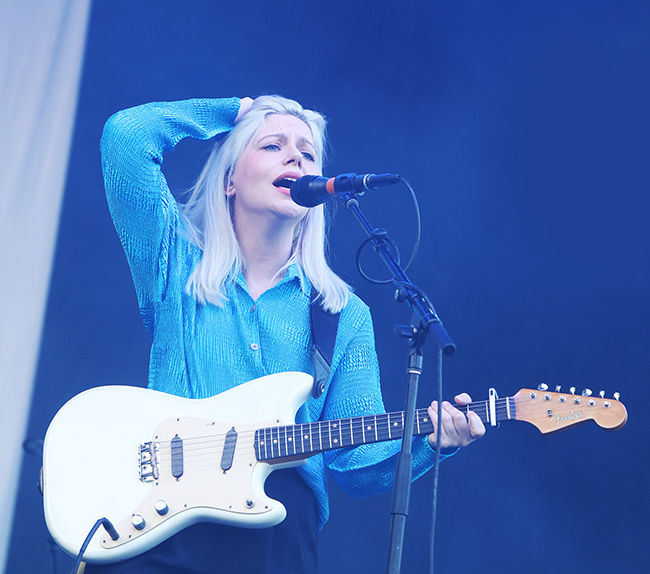 22 July 2023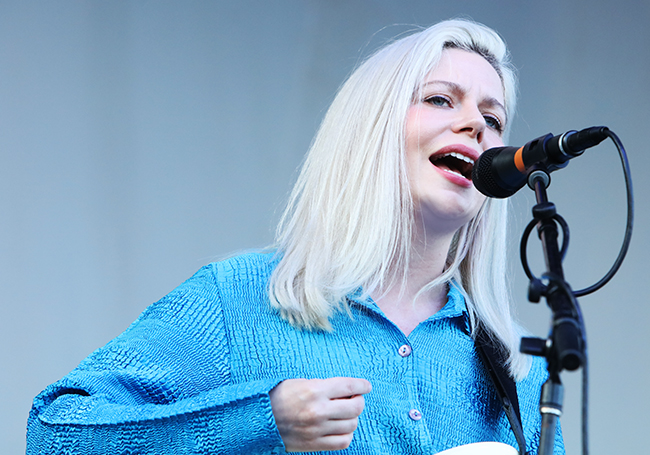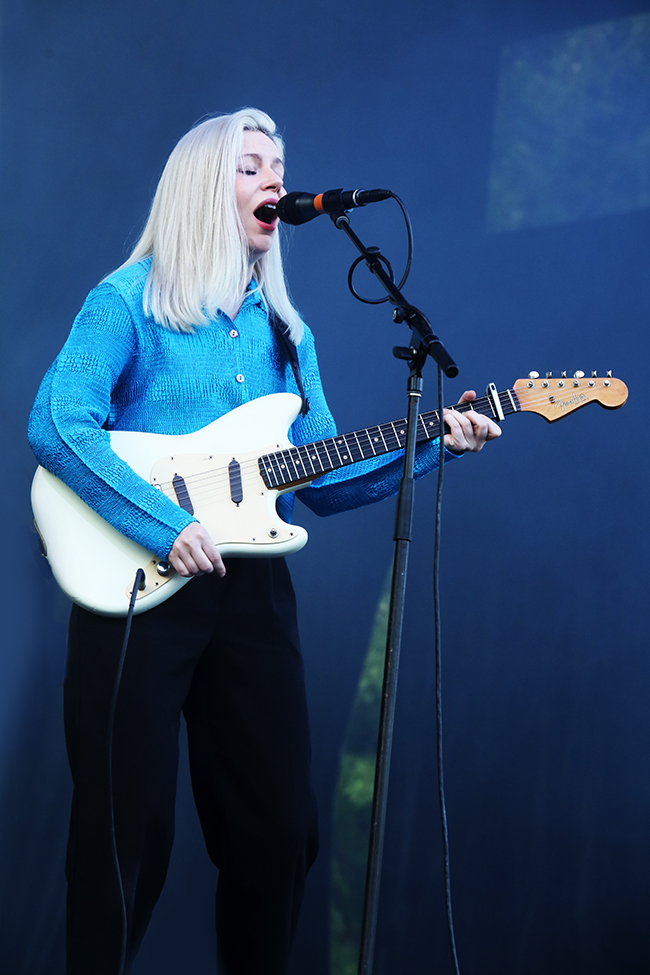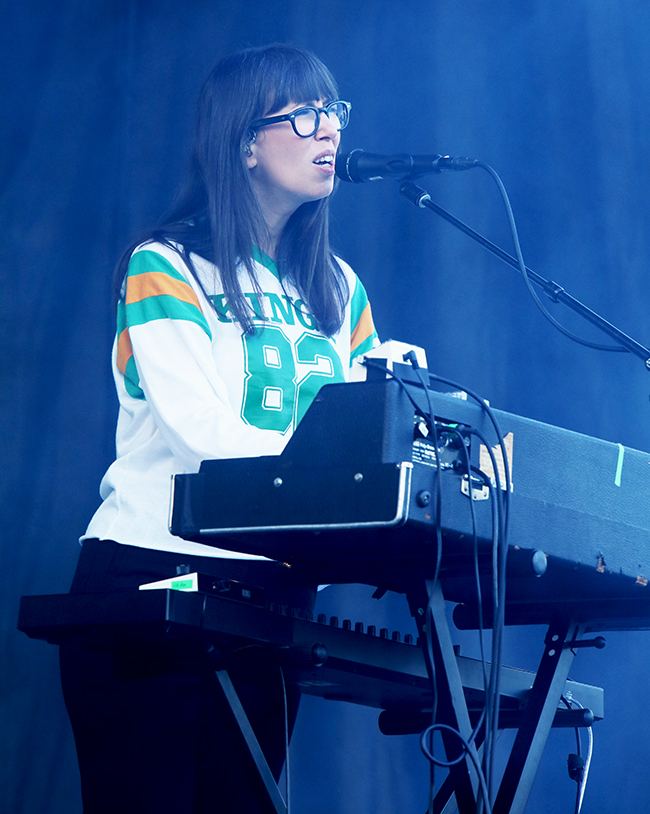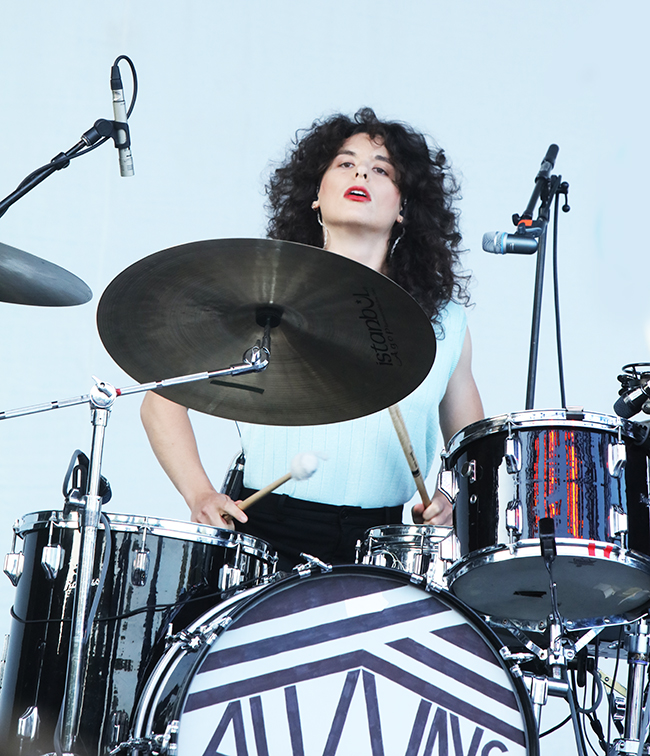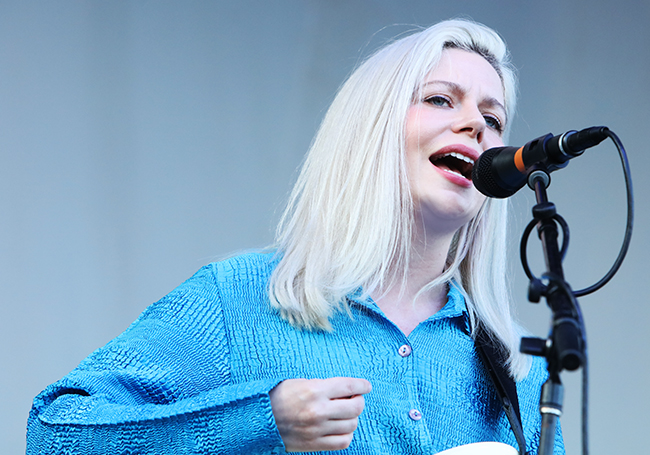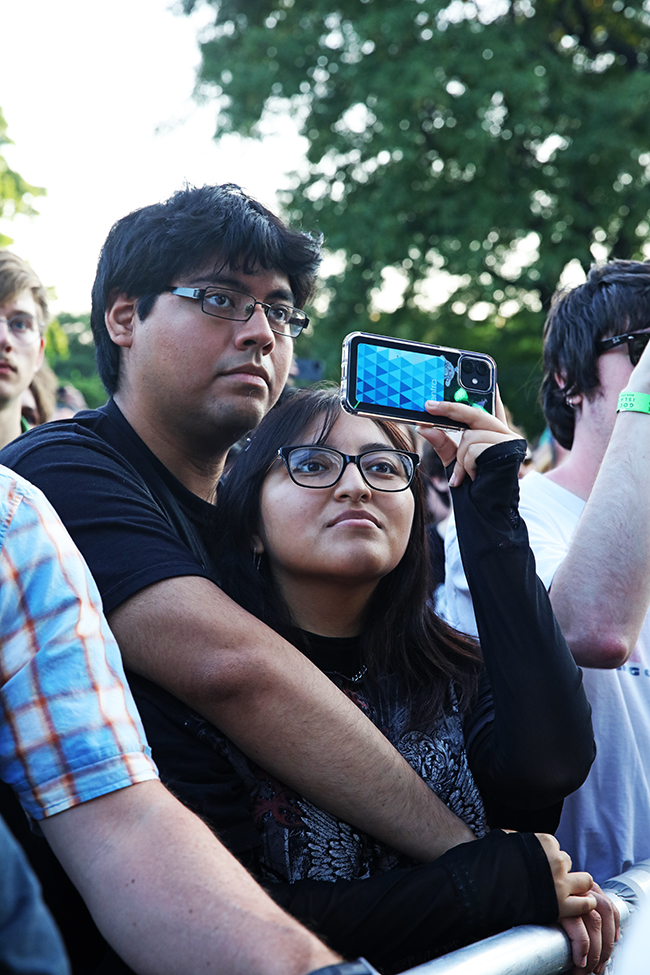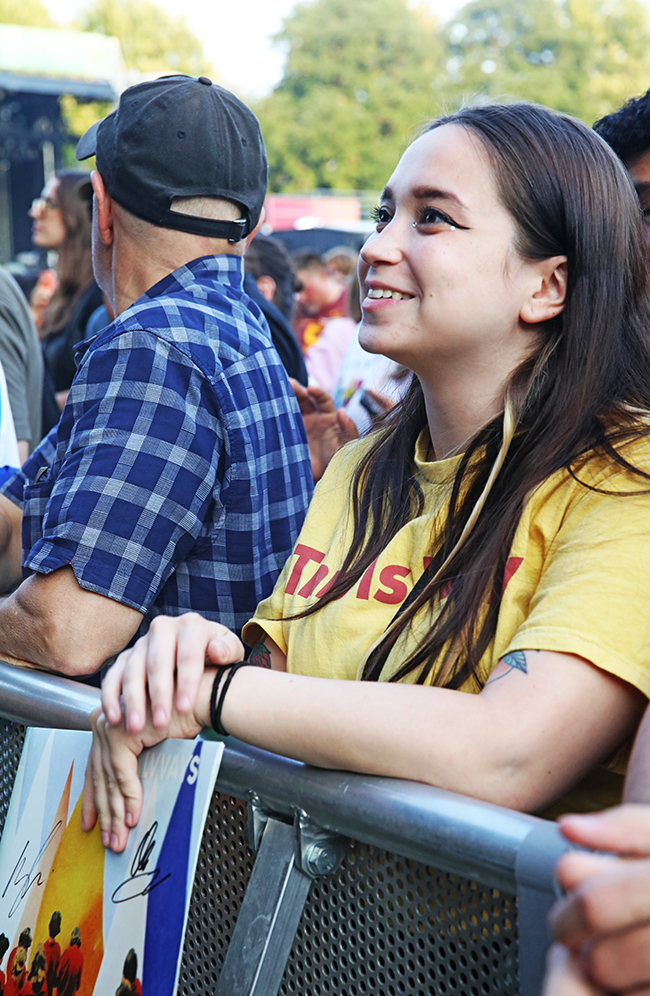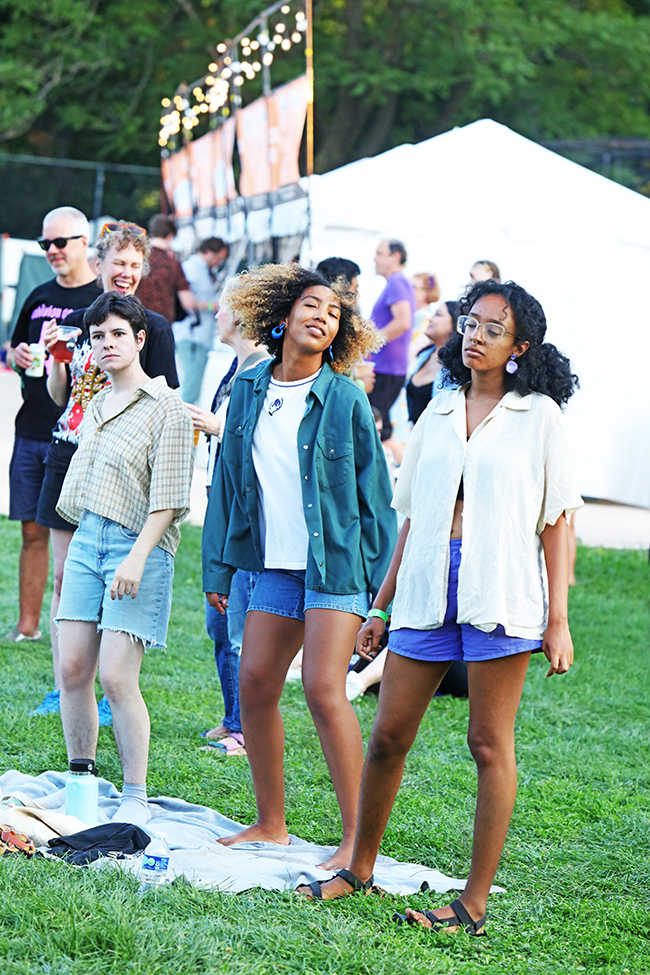 Alvvays has definitely mastered a sort of glee pop and it's spectacular. As their fan base continues to grow, the band has shown definite mastery of their new songs from Blue Rev while making their older songs, especially from Antisocialites, all the more special. Their audience was a little tamer than at their most recent show at The Riv and there was less crowd surfing and more longing, which fit the band's music perfectly! Lead singer Molly Rankin has a way of singing with such a sense of sincerity that make the songs all the more memorable.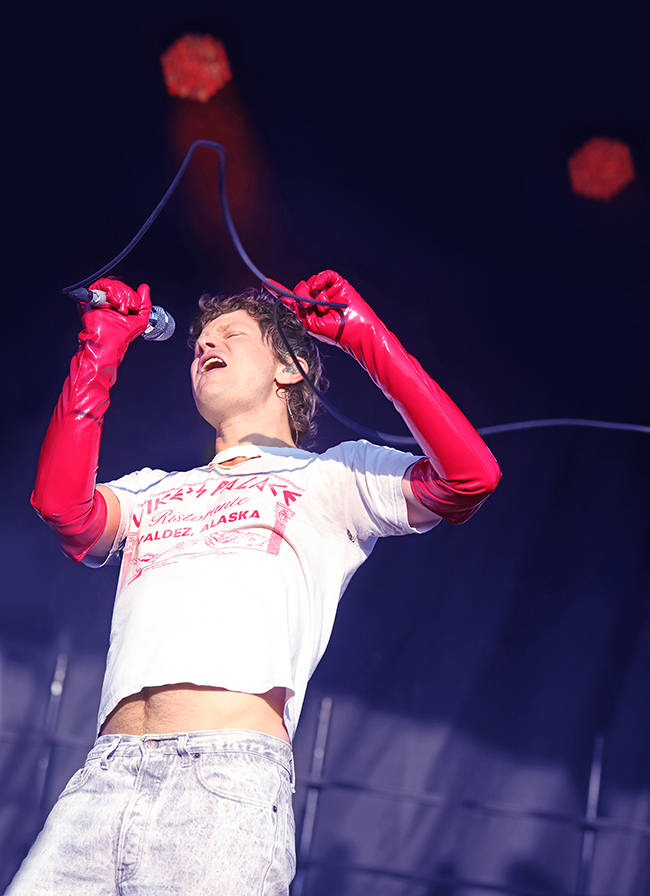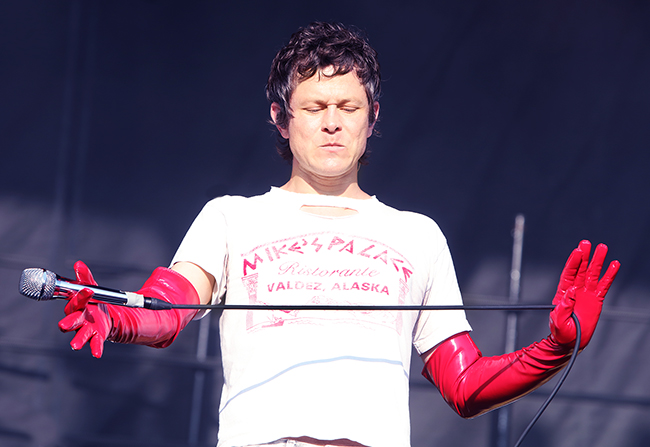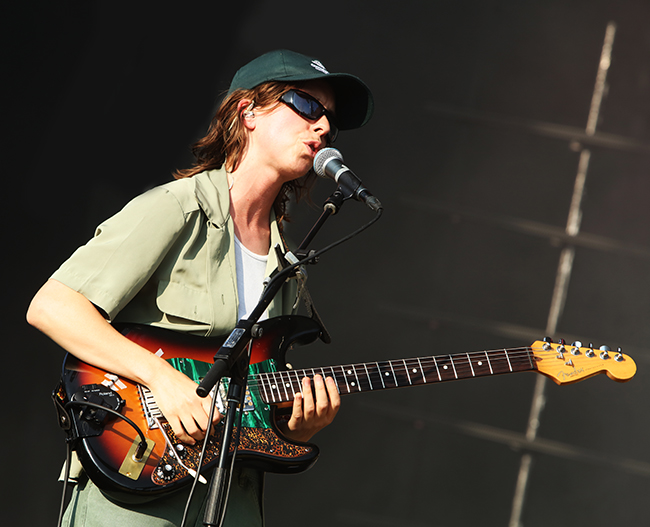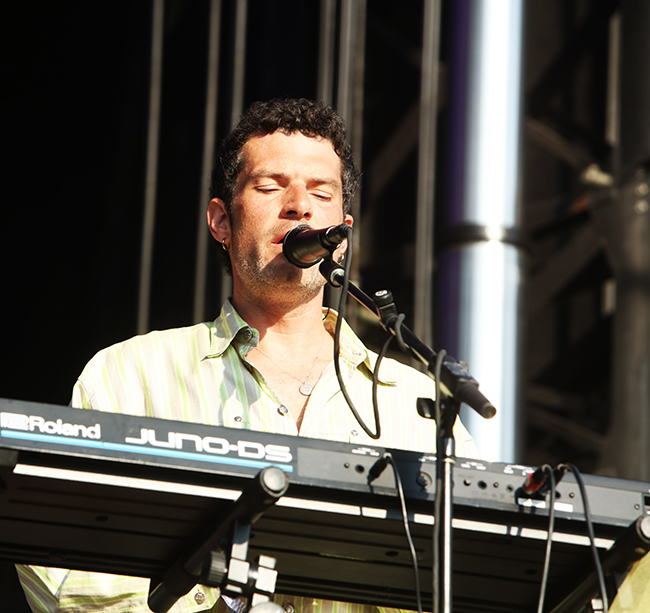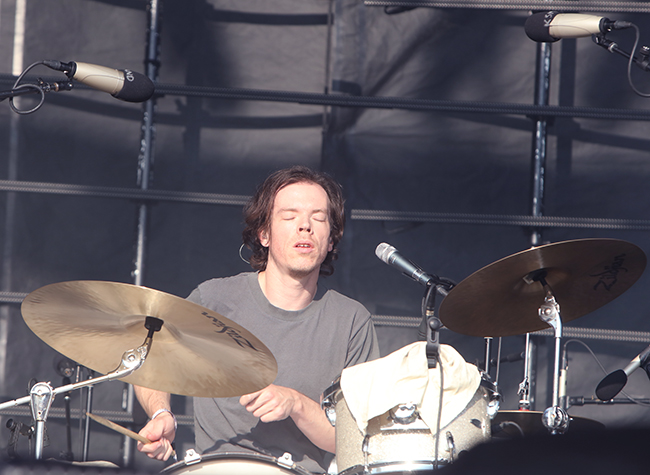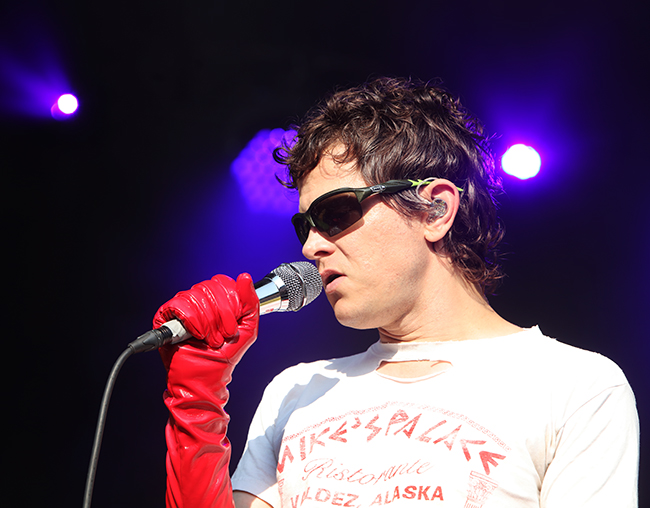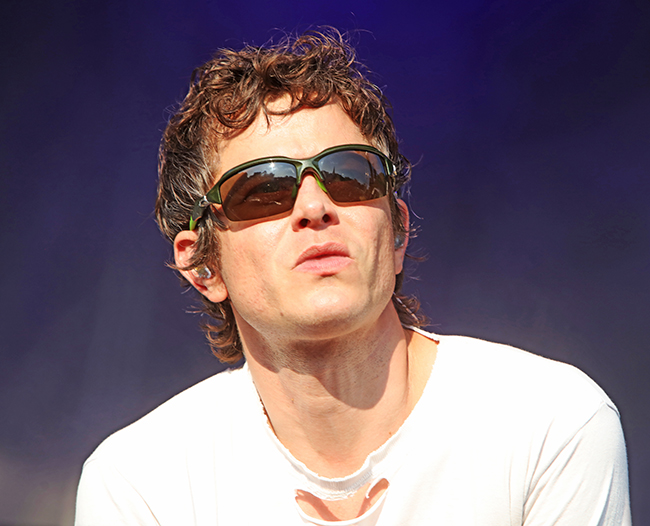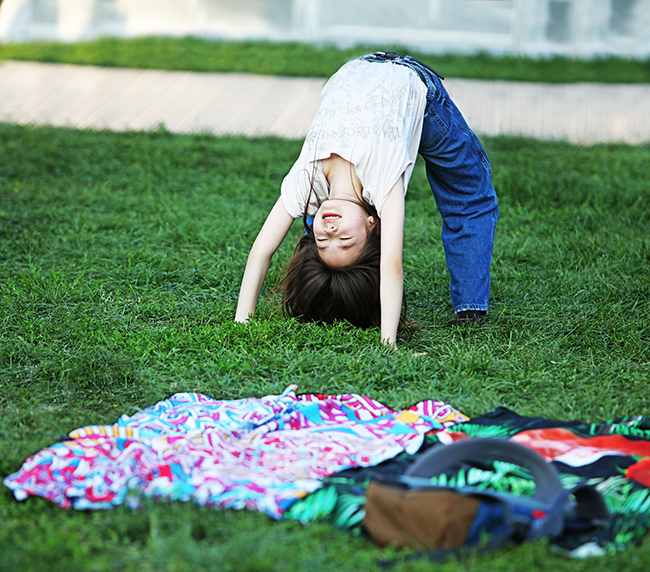 Something happened between the time when Perfume Genius released Learning in 2010 and now, with their most recent release, 2022's Ugly Season. The music is catchier than ever and features the drumming much more prominently live sure but even more so Michael Alden Hadreas has become so much more engaging live in a thrilling way. With long red gloves, he danced and writhed on the stage as if it were his very close friend. It was, in a word, dazzling!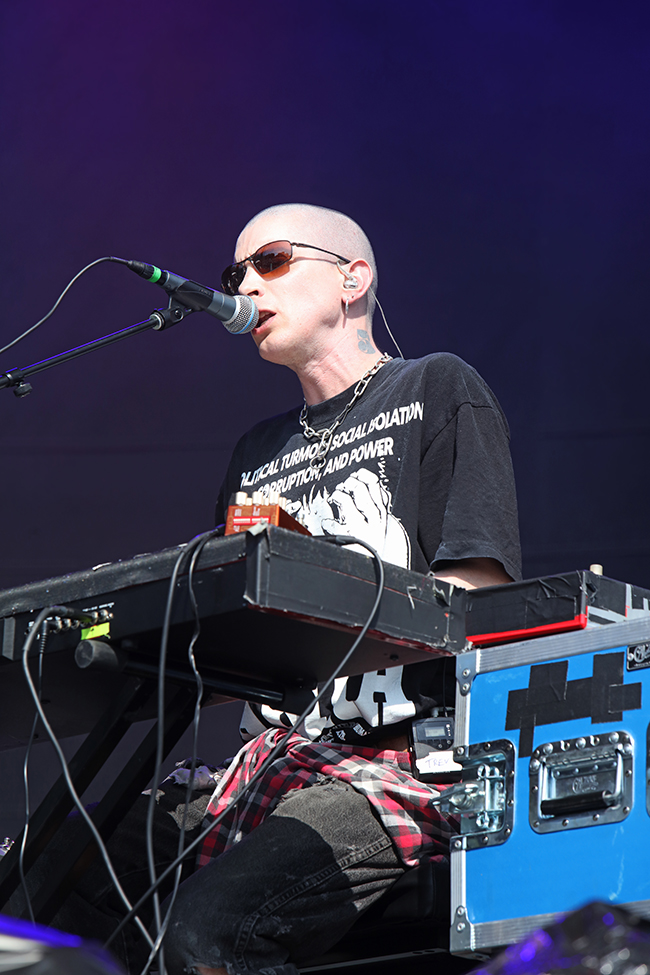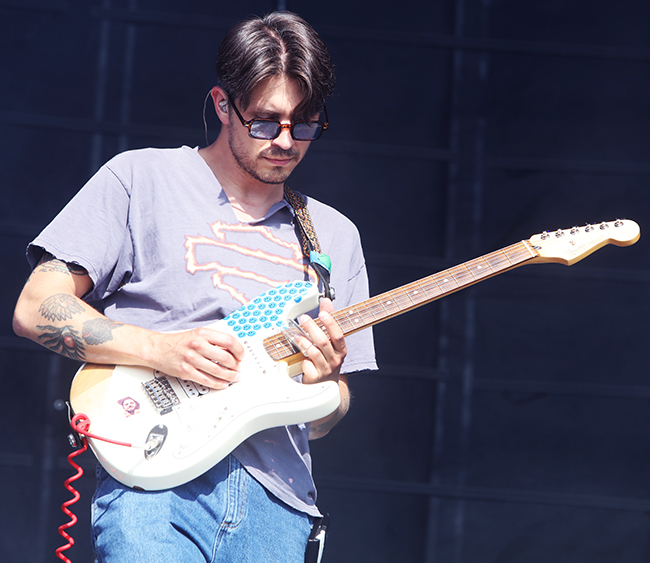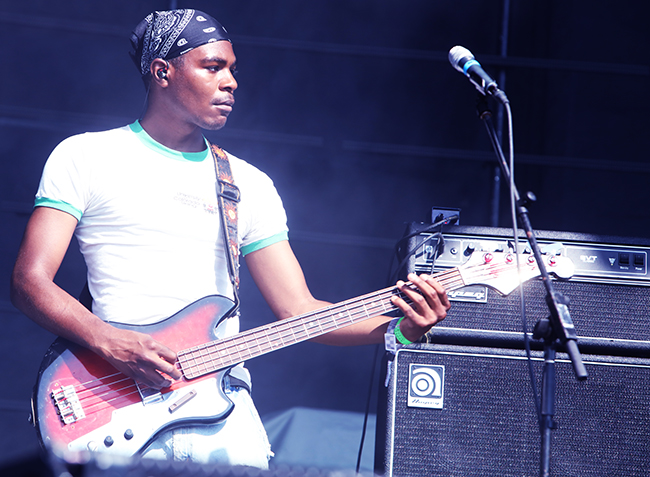 Three piece Youth Lagoon returned to Pitchfork with new songs from Heaven is a Junkyard and adeptly skirted the line between pop music and folk songs so sensitive it made one wonder about the collective shared experience of something that felt so intimate that made strangers feel connected. After the second song, one of the fans by the barricade screamed a "yeah!" that seemed to shake the ground. Lead singer Trevor Powers talked about truly knowing himself and staring the devil in the face before "Trapeze Artist" and it felt like the lyrics were being sung to the most vulnerable among us, especially those of us who have Fear as our only daughter.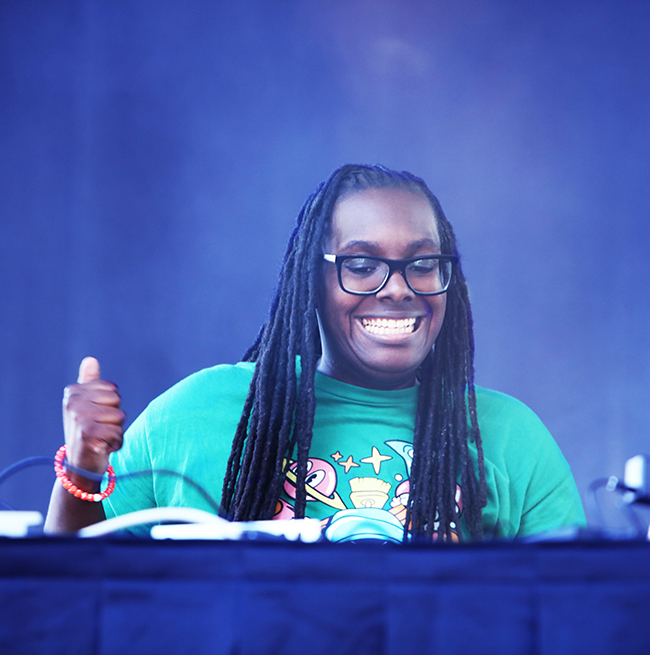 It all started with the sample "You're all going to die down here!." from "1%" off of Black Origami .Jlin seemed to be having the best time playing selections from Black Origami and Dark Energy mixing everything with perfect timing! The complexity of these masterpieces cannot be overlooked! The effect was cinematic in an auditory way and very impressive even if some may have found it too cerebral to dance to. Sometimes unpredictably can be very engaging indeed! Footwork champion, RP Boo also joined Jlin towards the end of the set.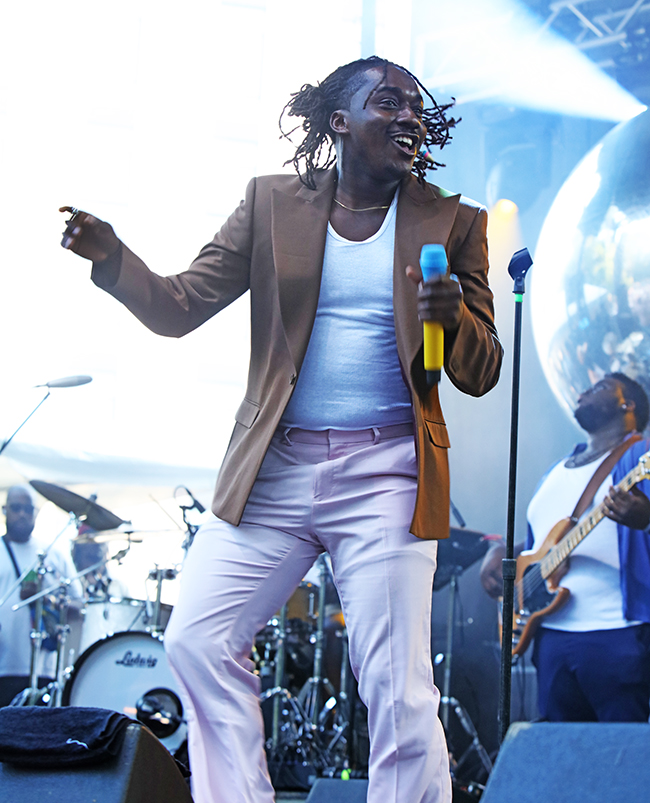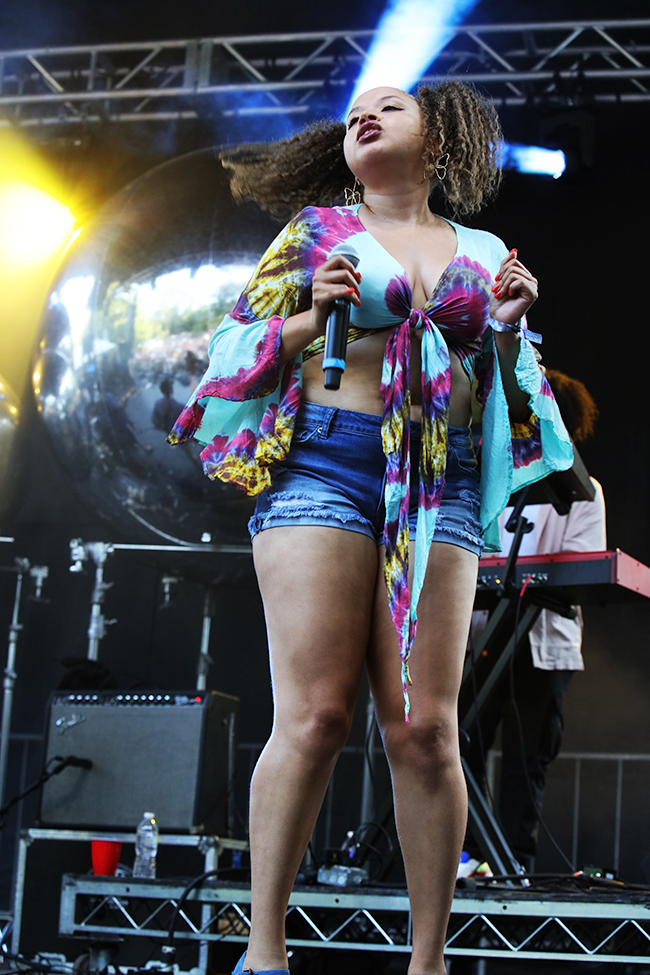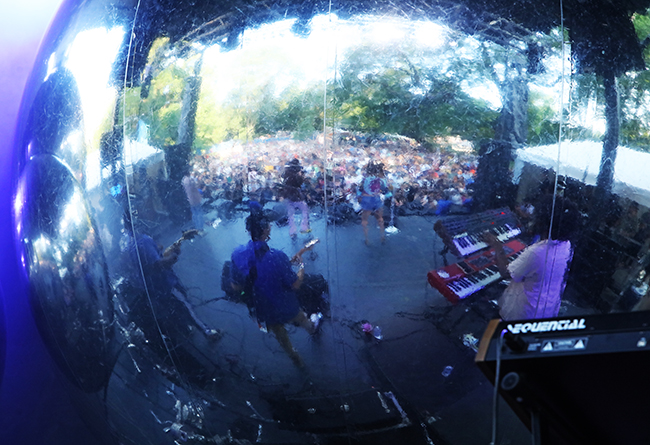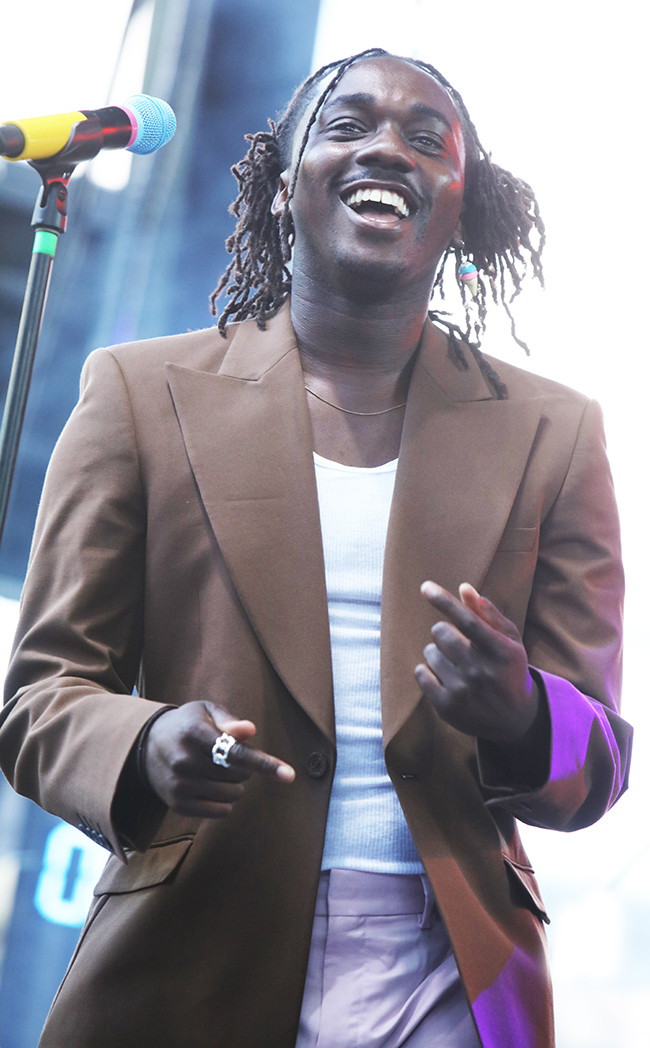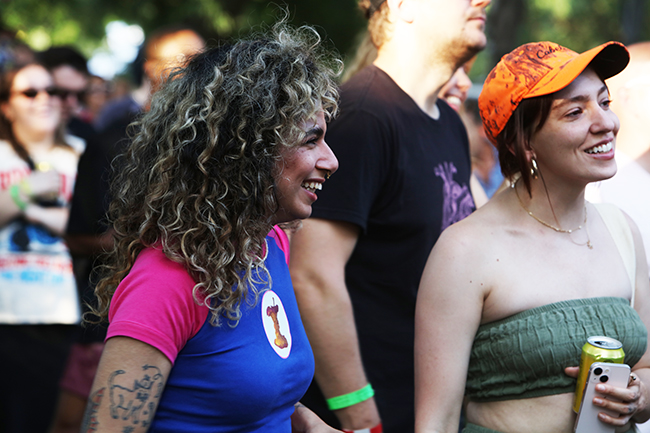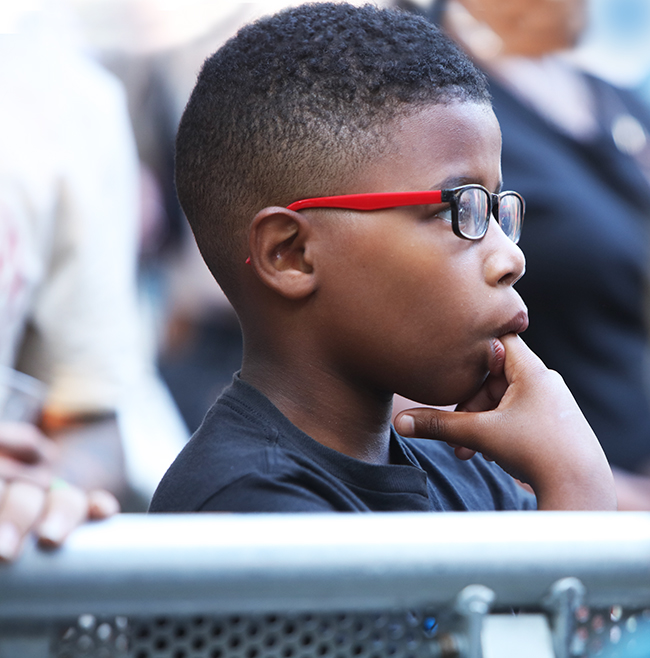 This reviewer stepped over to Ric Wilson's set for just a few minutes because of the major overlap with Perfume Genius's set and it was pure joy! Wilson had the stage decked out in huge round mirrors and as usual featured an ensemble of instruments, including brass, and moved through space singing and dancing effortlessly. Wilson is the embodiment of positivity whether he's singing or talking about the importance of eradicating racism, sexism, homophobia, and transphobia!
More Photos!