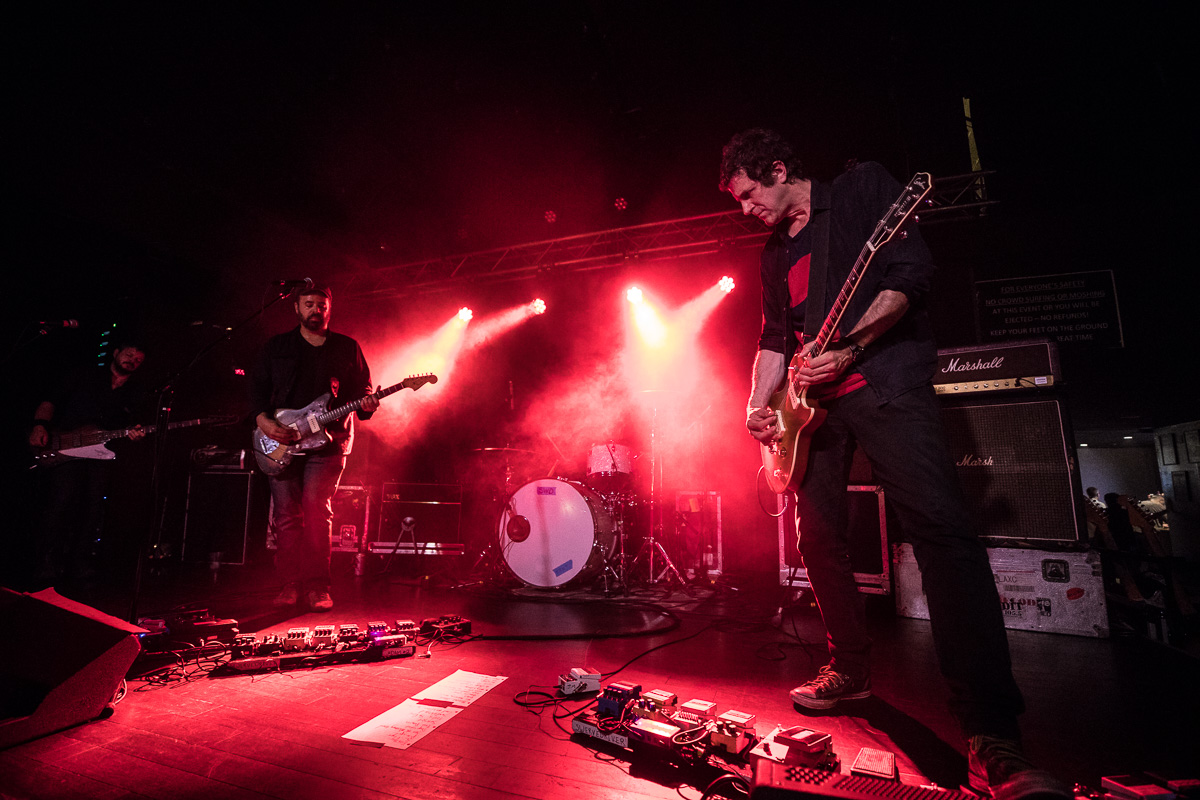 12 September 2017
Swervedriver was never about the flash or style, and always preferred to let the music do the talking. Nearly thirty years later, there is no pressing need to change that strategy. Never one for witty stage banter, de facto leader Adam Franklin barely uttered a word to the jammed room all night, while co-founder Jimmy Hartridge also preferred to use his six strings as the mode of communication. And if you try to pin down Swervedriver into one category, 'guitar band' is a pretty safe bet.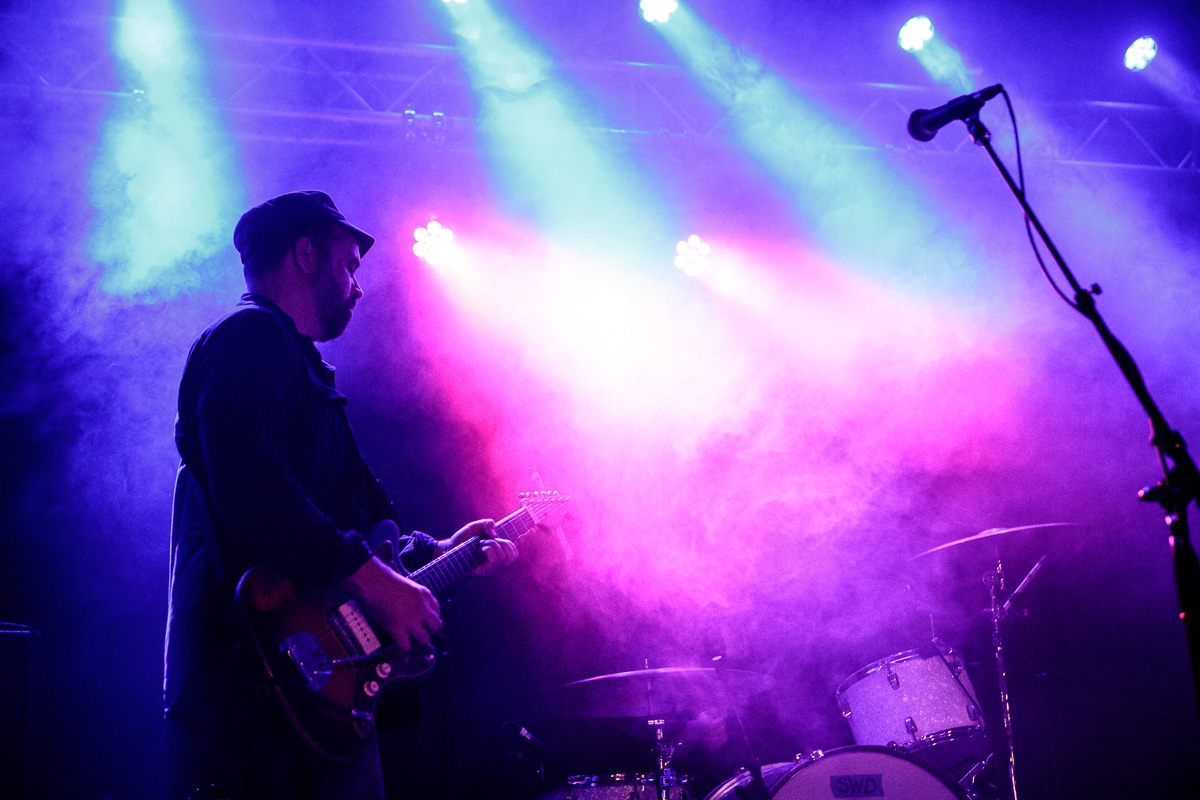 Since they launched into the public eye via Alan McGee's vaunted Creation Records label in 1990, there's a lasting tendency to lump them in with their fellow label mates who helped create the shoegaze genre, bands like Slowdive, My Bloody Valentine, Ride and Lush. But despite the requisite trappings of a couple dozen effects pedals and a holster of Fender Jazzmasters, Swervedriver never neatly fit into that particular pigeonhole. Some awkward tags as the UK's answer to Dinosaur Jr. also never really fit, though when they came busting out the gates with their debut record Raise, with their songs about muscle cars and the brawny swagger that blazing guitars pushed through these-go-to-eleven Marshall stacks was decidedly an outlier to the rest of the scene at that point.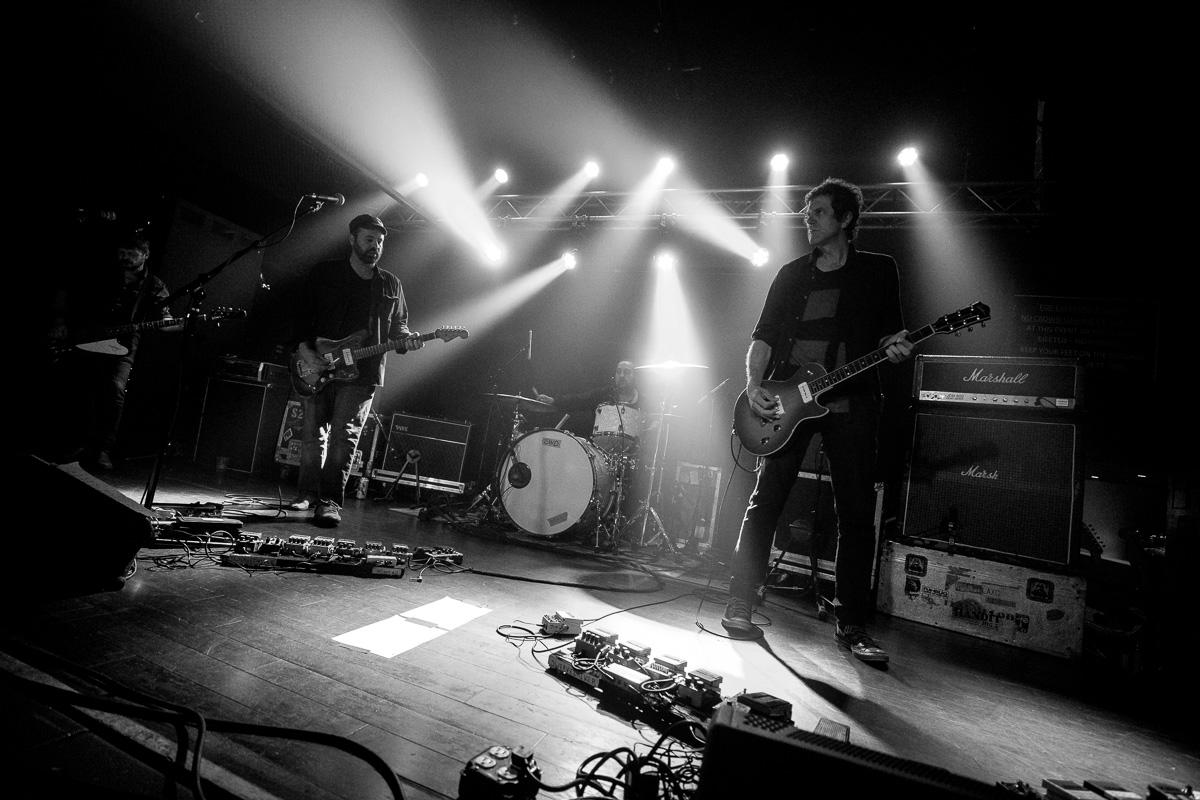 After a twenty year hiatus the band decided to reform and hit the reunion circuit, but a couple of singles and last year's excellent I Wasn't Born To Lose You signify that their creative juices have not dried up and they aren't here to coast on past glories. However, a tour based on the first two records might cast some aspersions to that statement. Thankfully, I can forcefully state that this is not the case.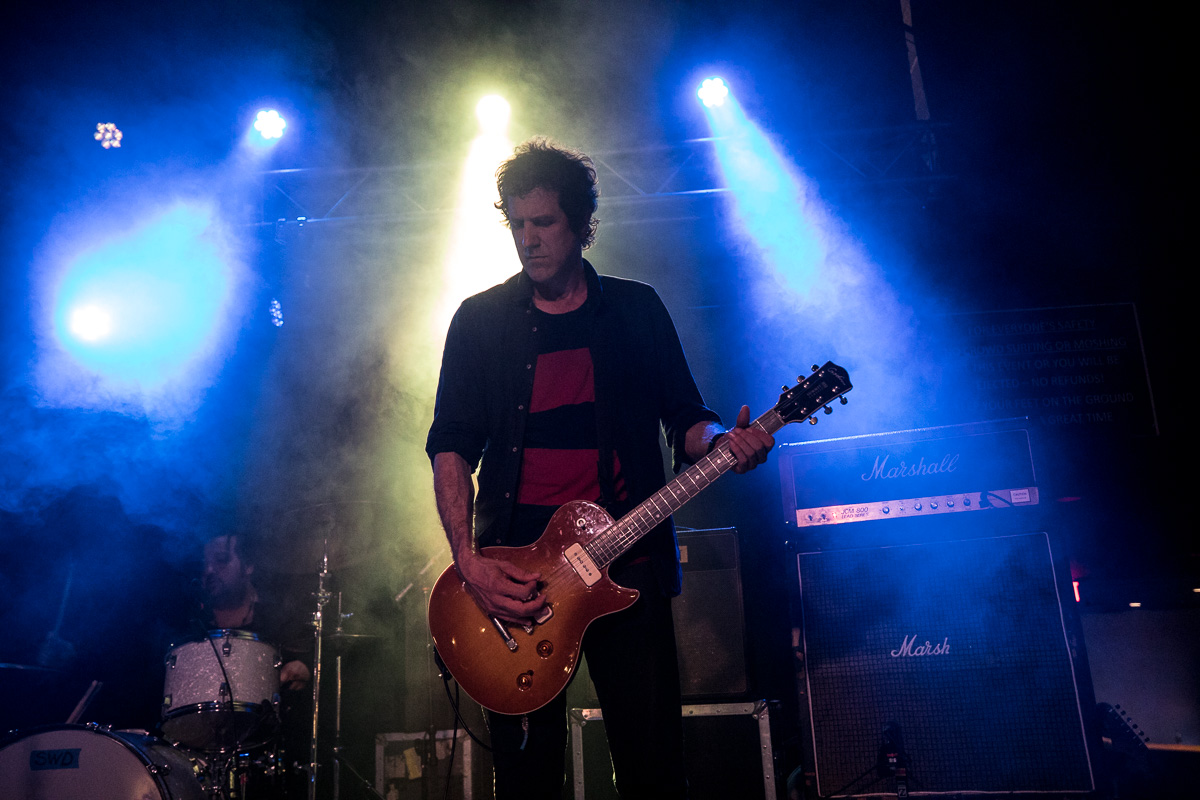 Even with the advent of setlist.fm, aside from mega-productions that play in arenas or stadia, there's still a level of unpredictability from gig to gig. This wasn't the case tonight when you've got clear tracklistings for each record, unless Adam wanted to pull a King Buzzo and play them out of order anyway. He didn't, and the cutting "Sci-Flyer" with a wah-wah part that slices foreheads clean open set the tone for the rest of the night.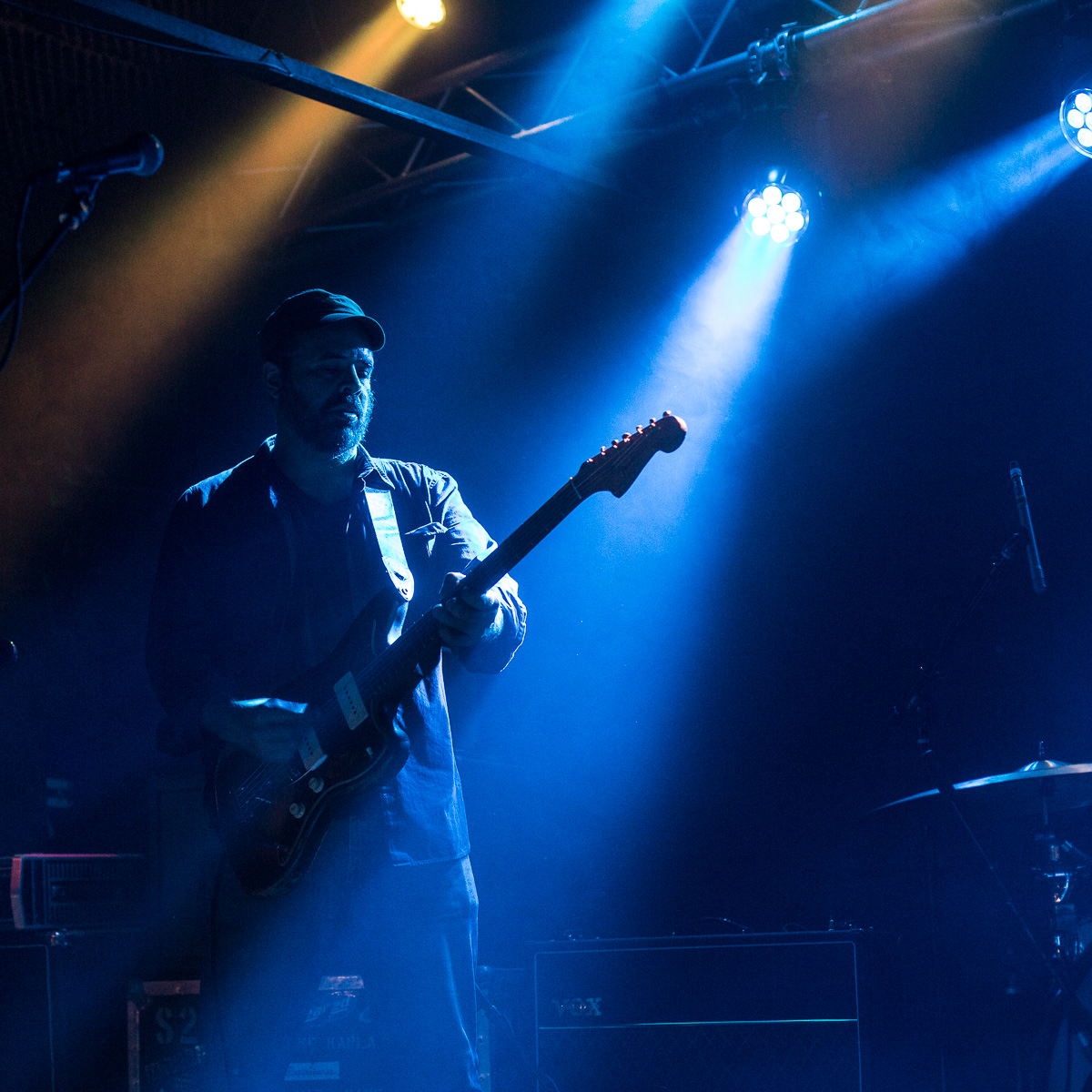 There's a lot to recommend for Raise, including the three songs that made their way to front separate EPs; "Son Of Mustang Ford" is a windows-down/floored pedal song if there ever was one and you can practically feel the breeze in your hair and hear the sign posts whizzing past you as they broke into it. The unexpected highlight of the first set though was "Sunset," which featured Mikey Jones expertly handling the skittering snare work of original drummer Graham Bonnar.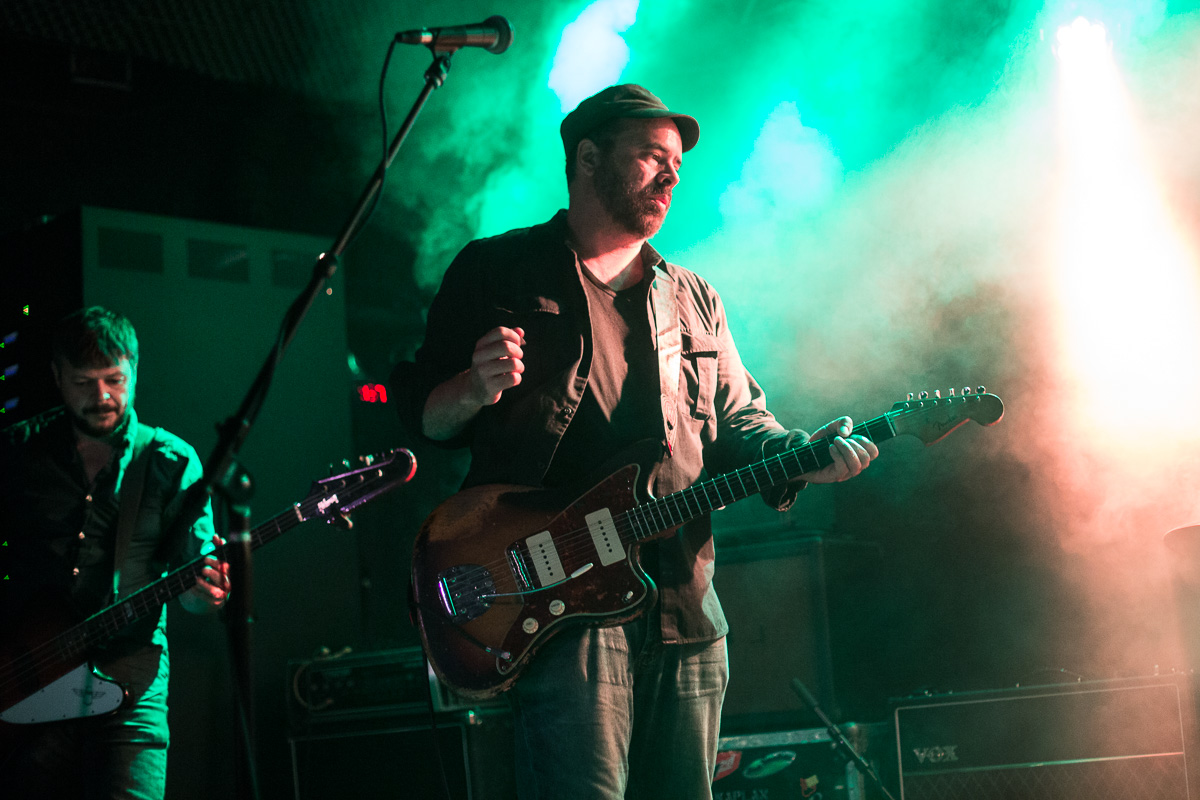 After a short break, the second leg of the night was served, and Mezcal Head was a worthy main course. "Duel," "Last Train To Satansville," "Blowin' Cool"… this record is like the '27 Yankees—all killer no filler. Well, maybe "MM Abduction" could have subbed out for one of the excellent b-sides of that era, like "Kill The Superheroes," "Afterglow" or "The Hitcher," but otherwise it's Kobe beef through and through. A true highlight was hearing the enthralling "Girl On A Motorbike," a tale that is open to many interpretations but all have a heavy pallor of impending doom. Franklin pulled off a very realistic train whistle via his guitar on "Satansville," and the set ender of "Never Lose That Feeling/Never Learn" got the closest to Kevin Shields territory of any song all night. Splendid.