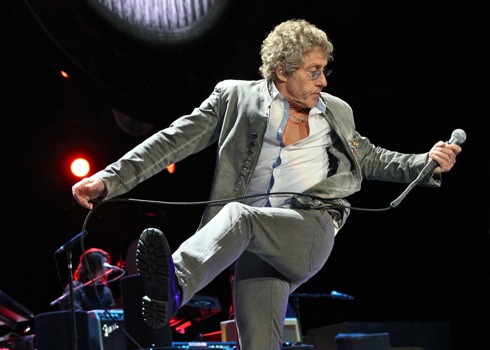 8 May 2013
The Who performed its landmark concept album and mod cultural touchstone Quadrophenia on two nights in Chicago, IL. The set list may have been known in advance, but the veteran band played with conviction and fire.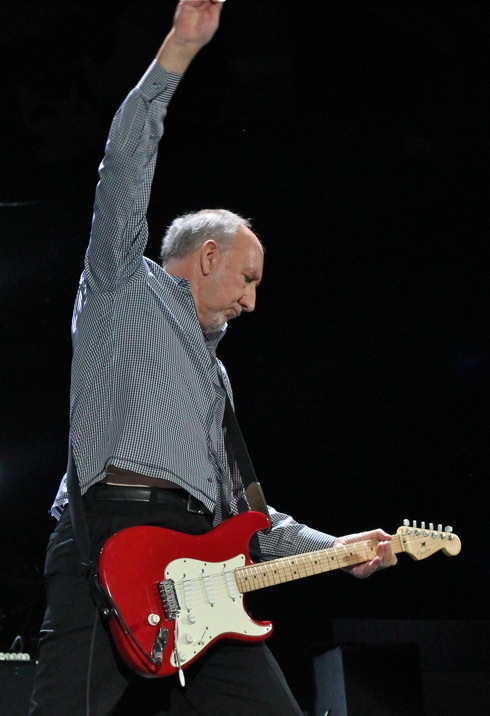 Songwriter and guitarist Pete Townshend windmilled his way through rockers like "The Real Me" as vocalist Roger Daltrey tackled the challenging vocals with power perhaps surprising for a singer of his vintage. Townshend took a softer turn during the acoustic-driven "I'm One."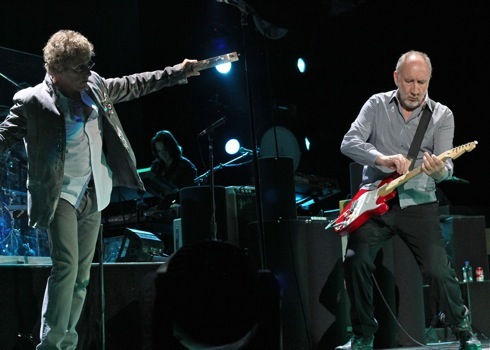 There were changes in format since the British rockers visited the Windy City in 2007. Long-time keyboardist John "Rabbit" Bundrick was not along, but was replaced by two new keyboardists who tinkered restlessly behind Townshend. A small horn section proved to be a nice touch, bringing elegance and spark to deep cuts like "The Dirty Jobs," sung by rhythm guitarist Simon Townshend.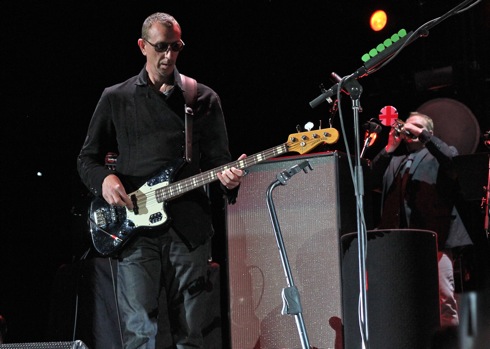 Dearly departed bandmates John Entwistle and Keith Moon were present both in spirit and in digital format. Moon appeared on a screen above drummer Zak Starkey to careen through the lead vocal for "Bell Boy," receiving huge cheers from the crowd. Entwistle's avatar played a dizzying solo during "5:15." Eventually, Entwistle took his bow and faded from view, passing the torch back to lanky bassist Pino Palladino. It provided an oddly effective and touching moment.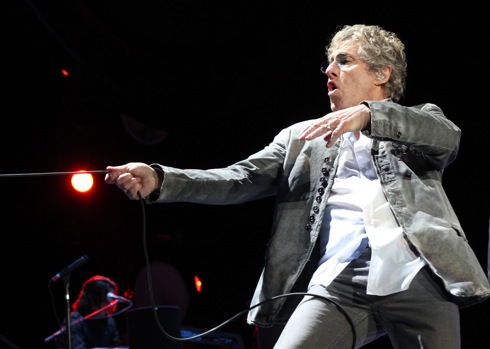 During the instrumental passages of "The Punk and the Godfather," Daltrey slung his microphone like a deadly, snarling lasso, threatening to either strangle or brain any nearby bandmates.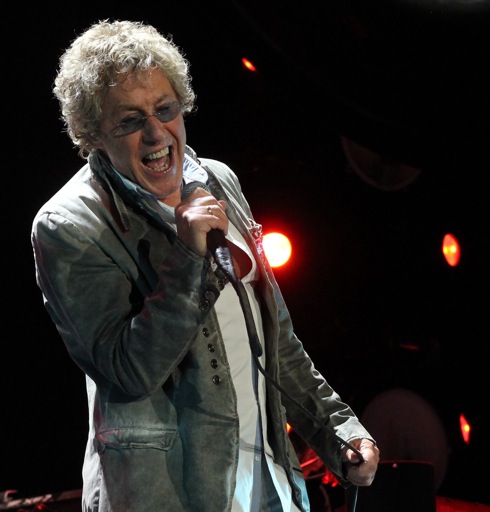 The band encored with a series of hits including a raucous version of "Who Are You," before closing with an intimate duet of Wire and Glass epilogue "Tea and Theatre." Who survivors Townshend and Daltrey stood alone at the rim of the stage for the number, and finished the show arm-in-arm.
All photos Copyright © 2012 by Jeff Elbel, taken for Big Takeover magazine under agreement with AEG Live. Thanks to Bari Lieberman at MSO PR. Please request permission before reprinting. E-mail: jeff_elbel@yahoo.com