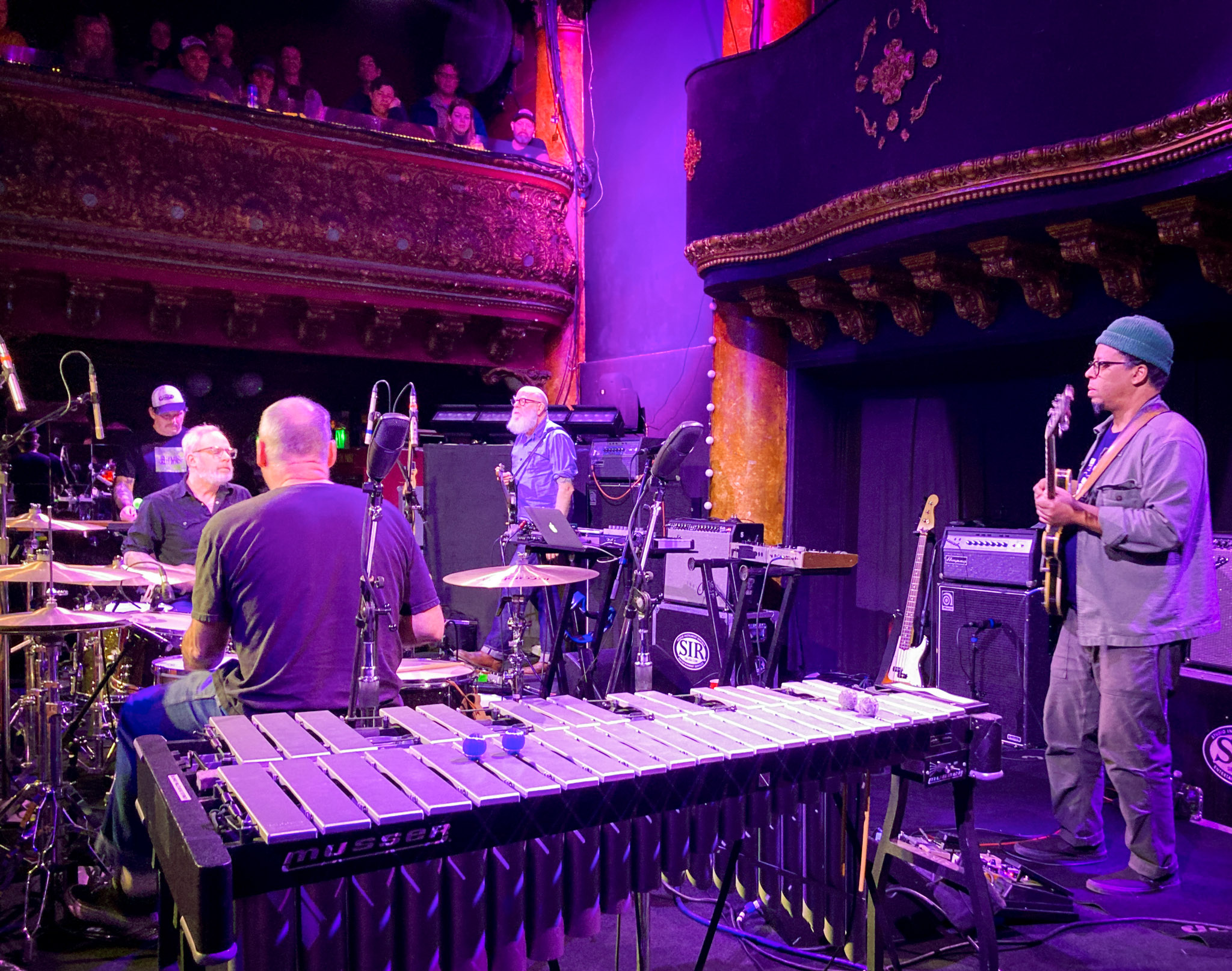 31 March 2023
Oh, how the term "post-rock" annoys me, even though it's the perfect terminology to describe the genre. There's just an enough pretentiousness there to really let people know that post-rock, unlike regular rock music, is for "smart" people. It's more evolved; it's past all that cliché nonsense like having blasé standard time signatures.
I was able to put aside my annoyance for an evening to see a set from Tortoise. Tortoise are a Chicago-area band that have the feel of a side project that got out of hand in the best way. They are cohesive without being rigid, each musician so comfortable in their element on stage that the music seems to just spring into being. The musicians sort of play this game of musical chairs on stage, swapping instruments on the regular, only adding to the atypical unbound nature of this group.
They started the set with "Gigantes," a good first choice for the evening as at the rattling, whirring nature of this song set put the audience under a collective spell, spreading into the collective consciousness like a local anesthetic – - that feeling of still being awake and aware but also knowing that there's some parts of you that are purposefully disconnecting.
"Gesceap" was the only song they played from their latest album, The Catastrophist. Starting out like a church music primer, it very slowly builds into this synthy storyline that ends up collectively being more exciting than any one of its parts.
For me, "The Suspension Bridge at Iguazú Falls" was the song of the night. Since the openers were also an all-instrumental outfit, this song was a welcome respite. Even though there's still no vocals, the song seems more purposeful and less cerebral than the others. It was nice to have a slight break from the purposeful pinging and rattling and just listen to something, well, sweet.
I felt like I was the only person in the crowd who was not a super fan already, and I will admit that this show did not turn me. However, the artistry of the musicians was undeniable. Seeing them work as fluidly as they did on stage was impressive. Overall, a different experience.