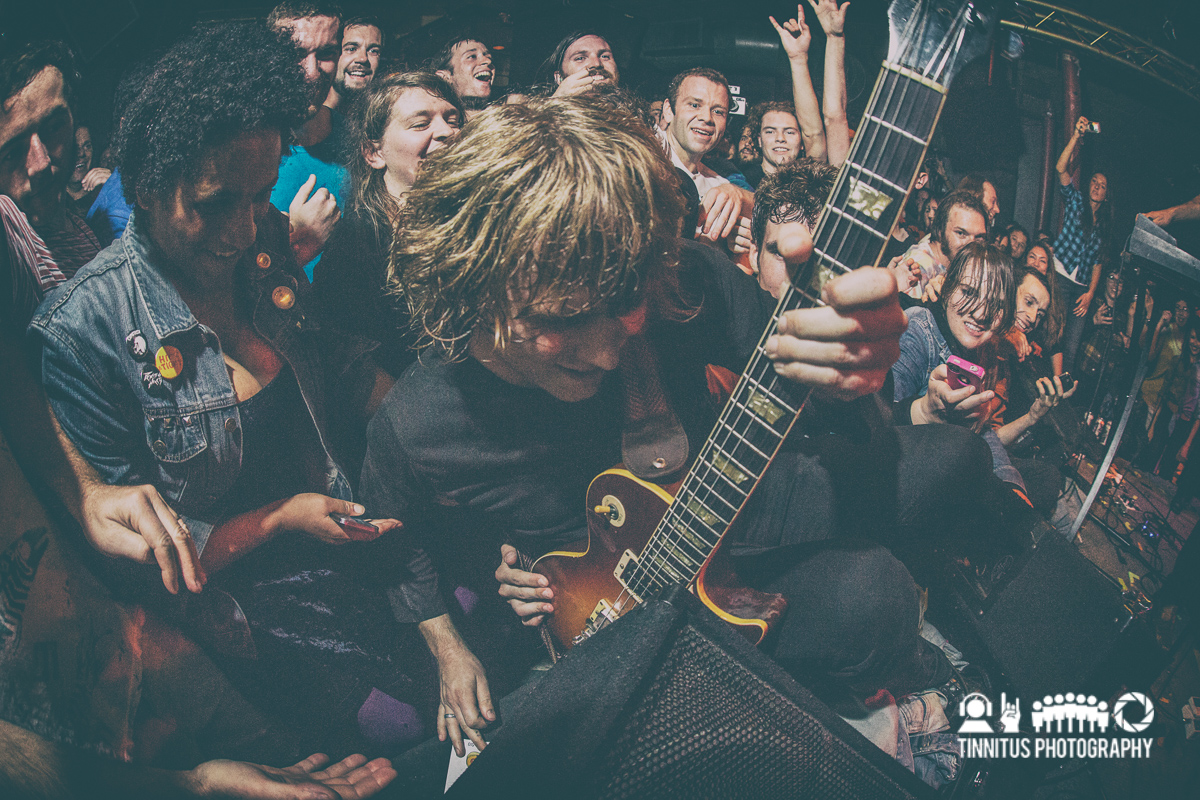 21 September 2014
After last year's exhilarating Fuzz show at Great Scott, I saw a spent and dehydrated Ty Segall at the water cooler, looking to stave off the effects of bashing the drums for 75 minutes straight. I asked him why he never plays Boston as the last time he played as a band fashioned after his name was in 2010, as part of a DIY festival held in a studio space. He turned to me and said "Well, I'm here now, aren't I?" which was very hard to argue against. However, Bostonian and Cantabrigian fans of Mr. Segall do have a legitimate beef here; he's played NYC at least a dozen times in the interim, and his tendency is to showcase current material during that particular tour, so fans of Goodbye Bread, Slaughterhouse, Twins or Sleeper were out of luck. I'd heard an apocryphal story that after the last show with The Sleeper Band, Ty handed his acoustic guitar to some lucky audience member, claiming it was the last time they would play that material.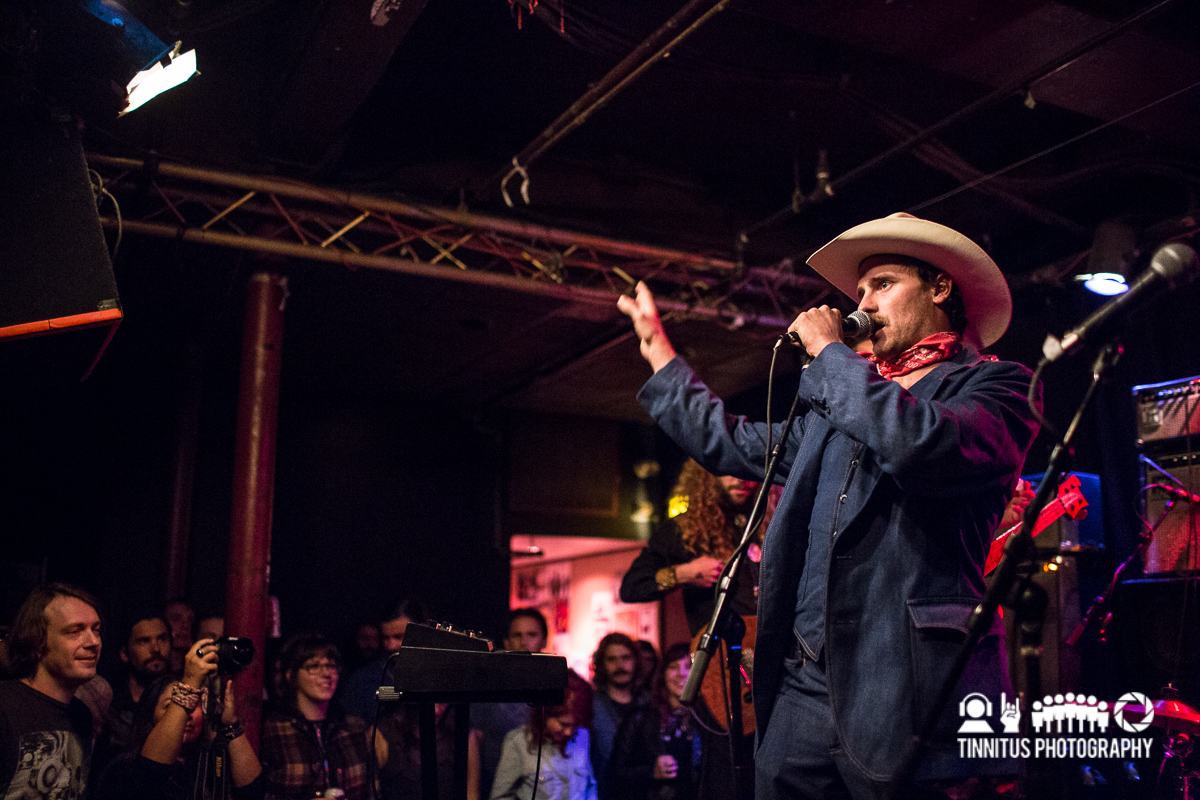 All photos by Tim Bugbee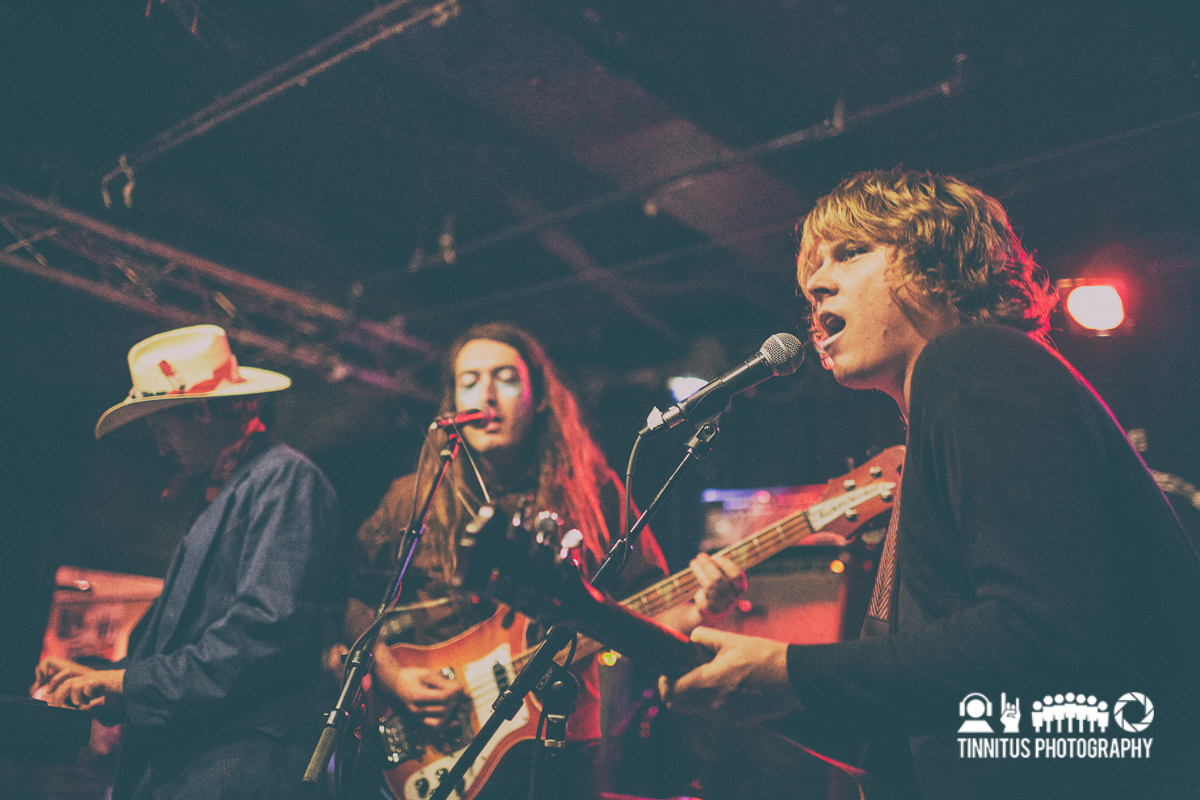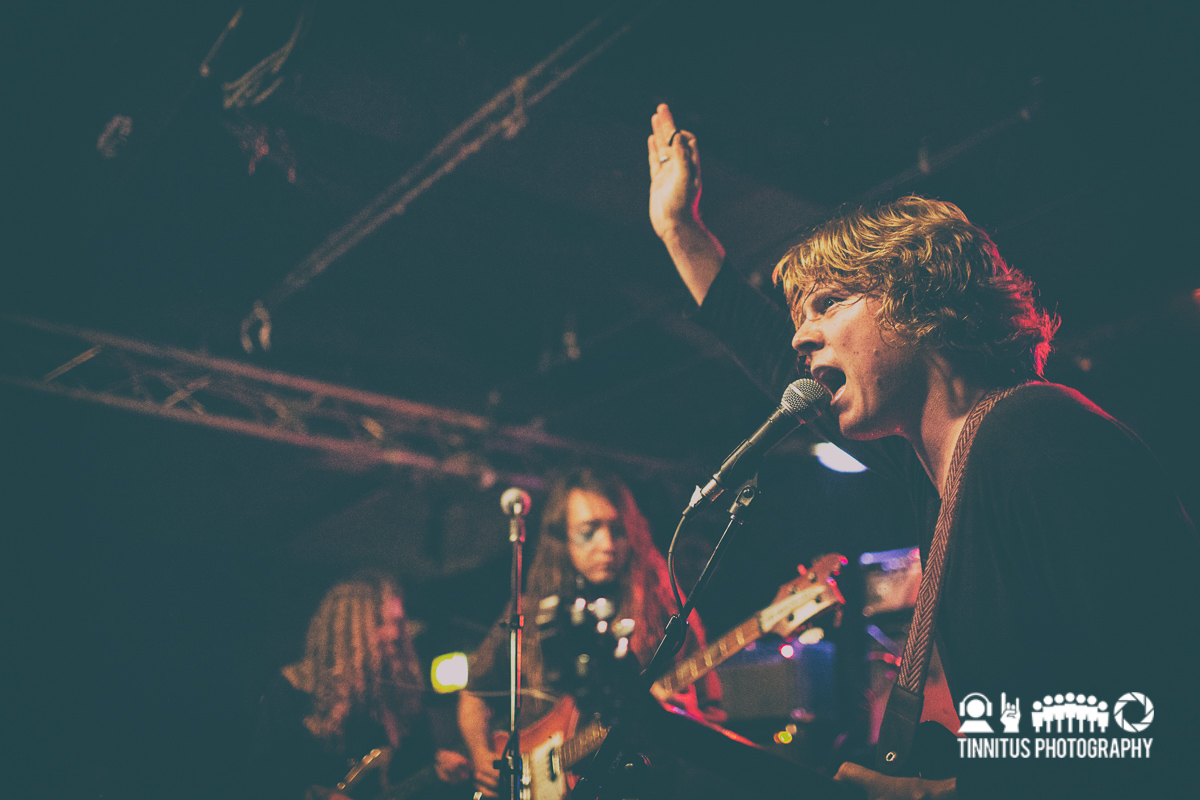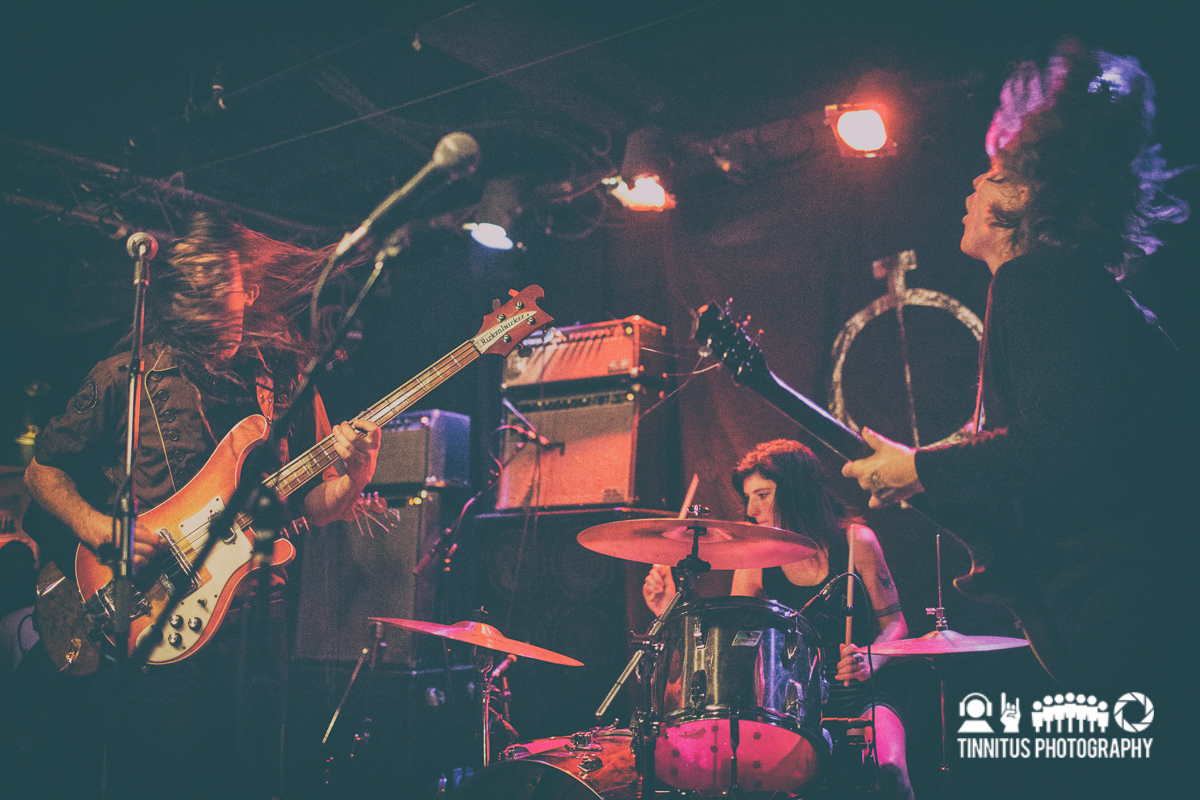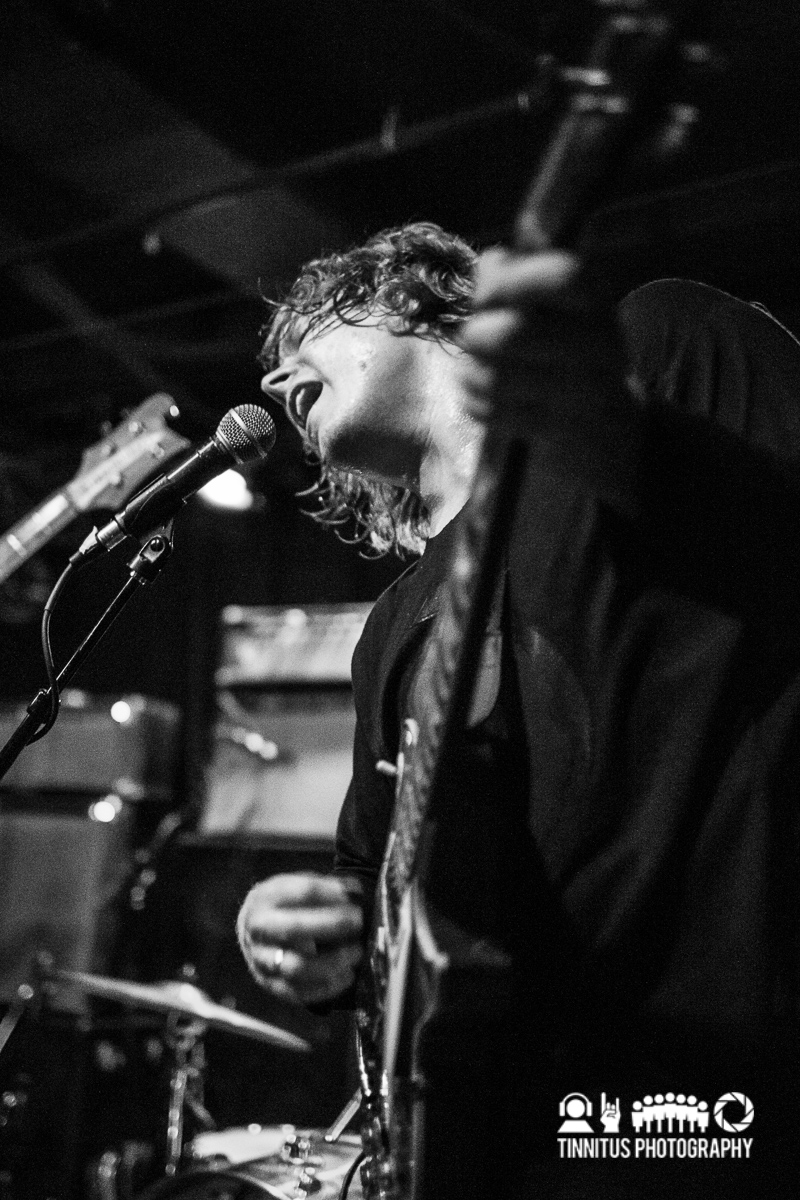 However, absolutely zero kvetching would be heard among the packed-to-the-rafters horde at Great Scott, as he tore into songs from the new Manipulator record, one that stands as possibly his high water mark to date. Featuring his standard band of Mikal Cronin on bass and an ace songwriter in his own right, Charlie Moothart on guitar, and drummer Emily Rose Epstein, Segall wasted little time showing why his songwriting talent has lifted his profile so high over the last few years; playing the ~200 person capacity club in Boston was a perverse move, especially considering he just played the considerably larger venues of the 9:30 Club and Webster Hall on this tour.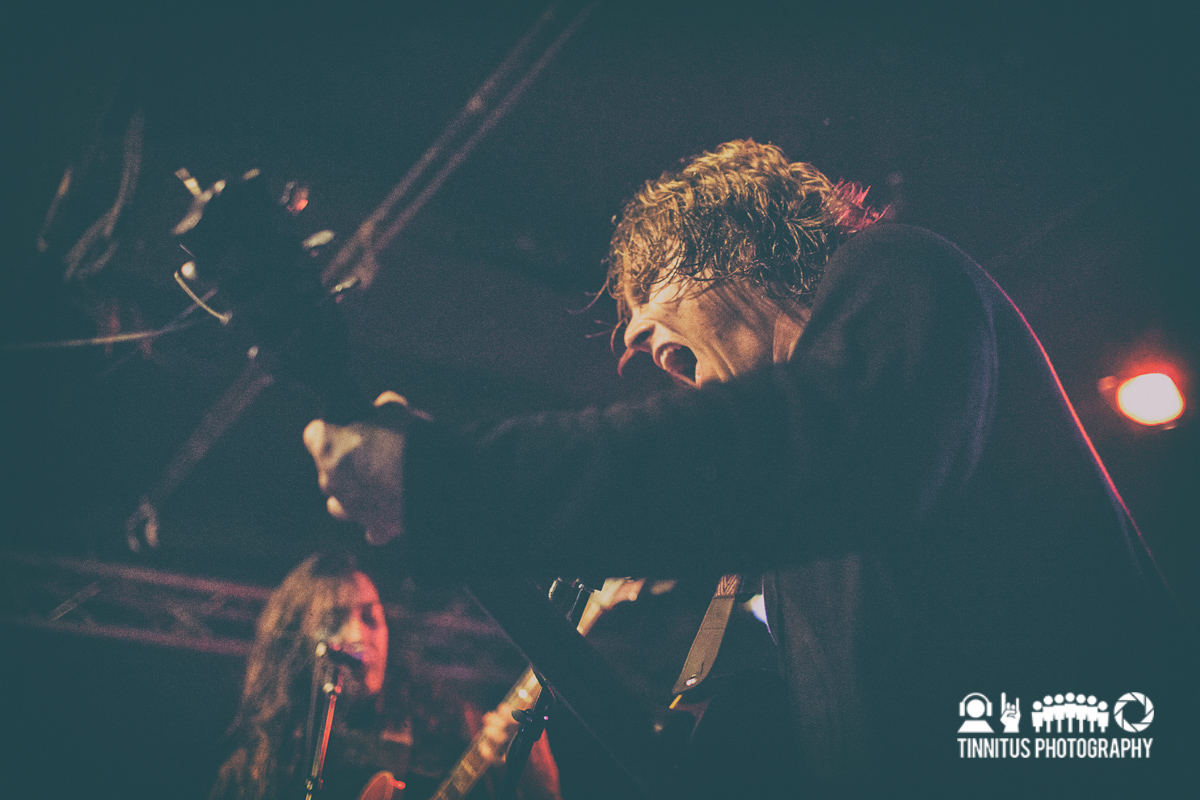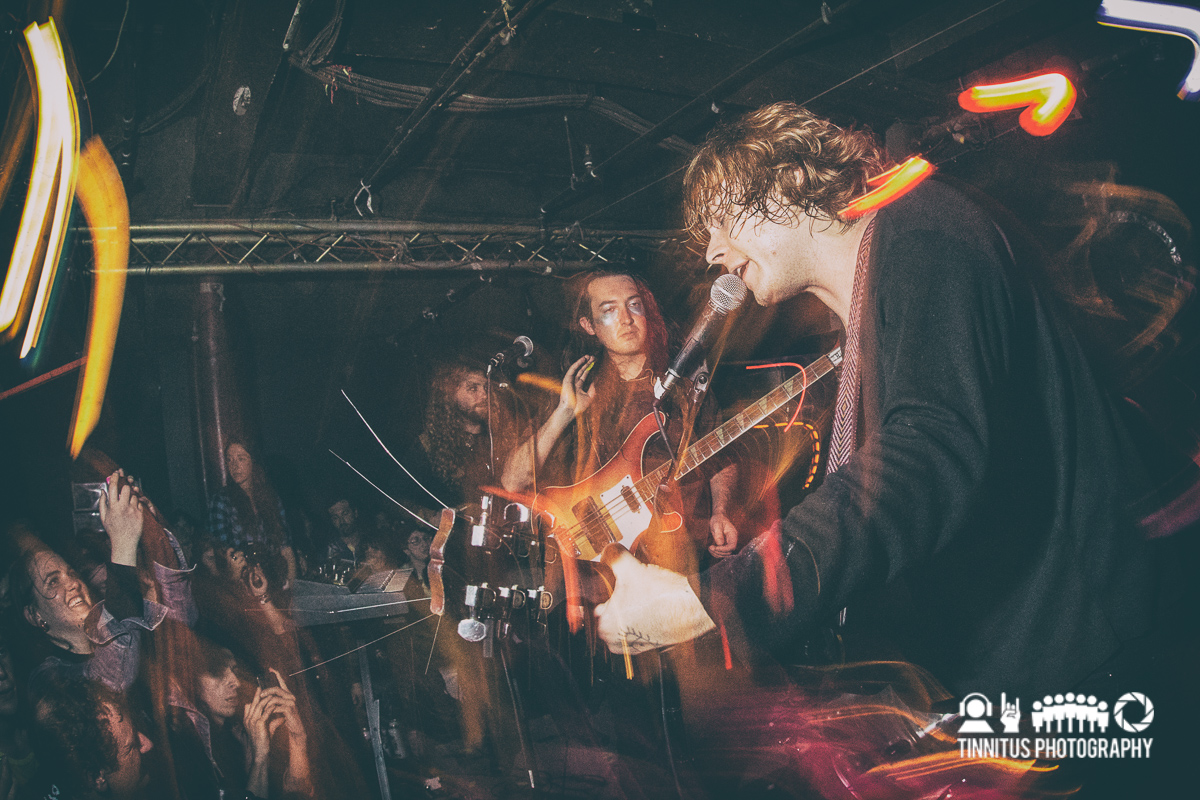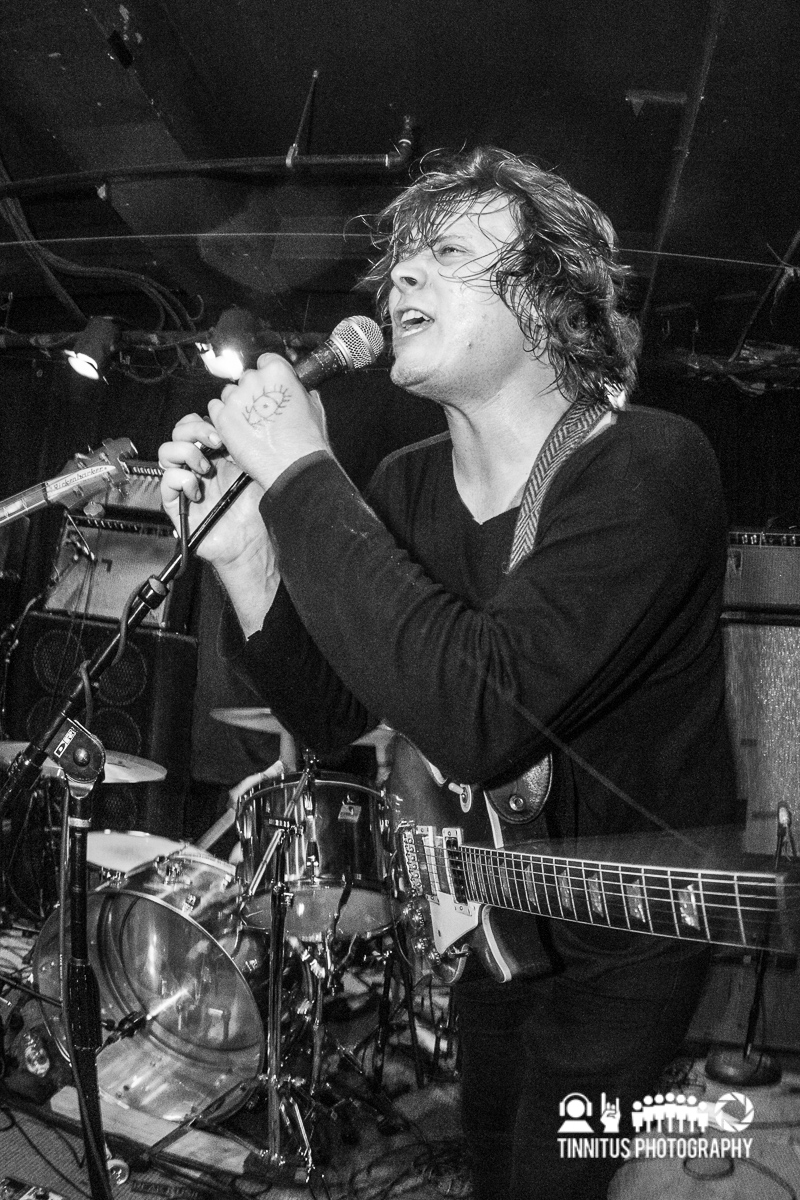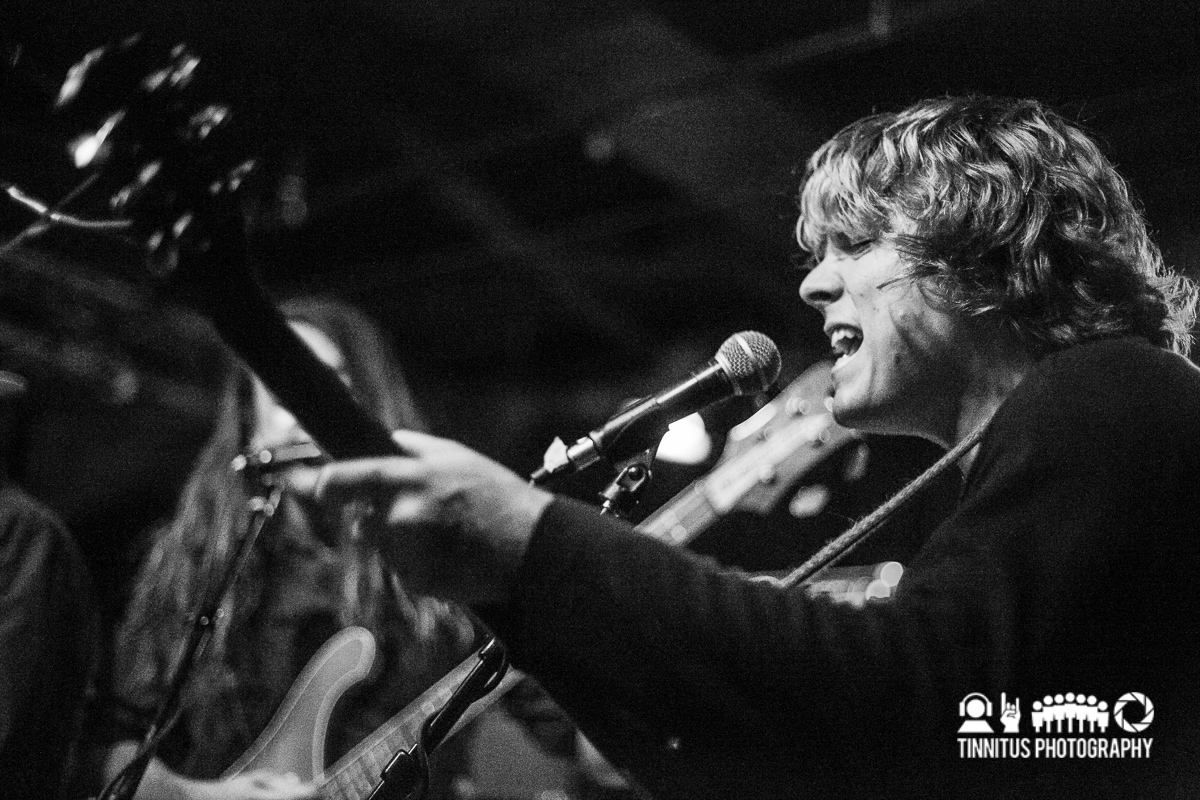 The loose, slinky feel of "Tall Man, Skinny Lady" had the omnipresent ghost of Marc Bolan circling the room. Was the silver eye shadow on Cronin and Segall a sly nod to this glam influence? A high octane stomping of "It's Over" got the room surging back and forth, a human ocean that would crash against the edge of the stage all night. Segall himself would set sail on the choppy breaks, laying on his back on top of people and playing guitar while the band kept a steady hand on the tiller. Even the intricate acoustic guitar picking and lush strings of "The Clock" were replaced by molten leads coming from Segall's sunburst Les Paul, and to be honest those sorts of details were not missed. By the end of it, everyone in the venue was hot, sweaty, hoarse, and exhausted, and some cell phones were separated from their owners, beached at the front of the stage where Cronin took inventory. All of those symptoms are a sure sign of a successful rock show, and this did not disappoint.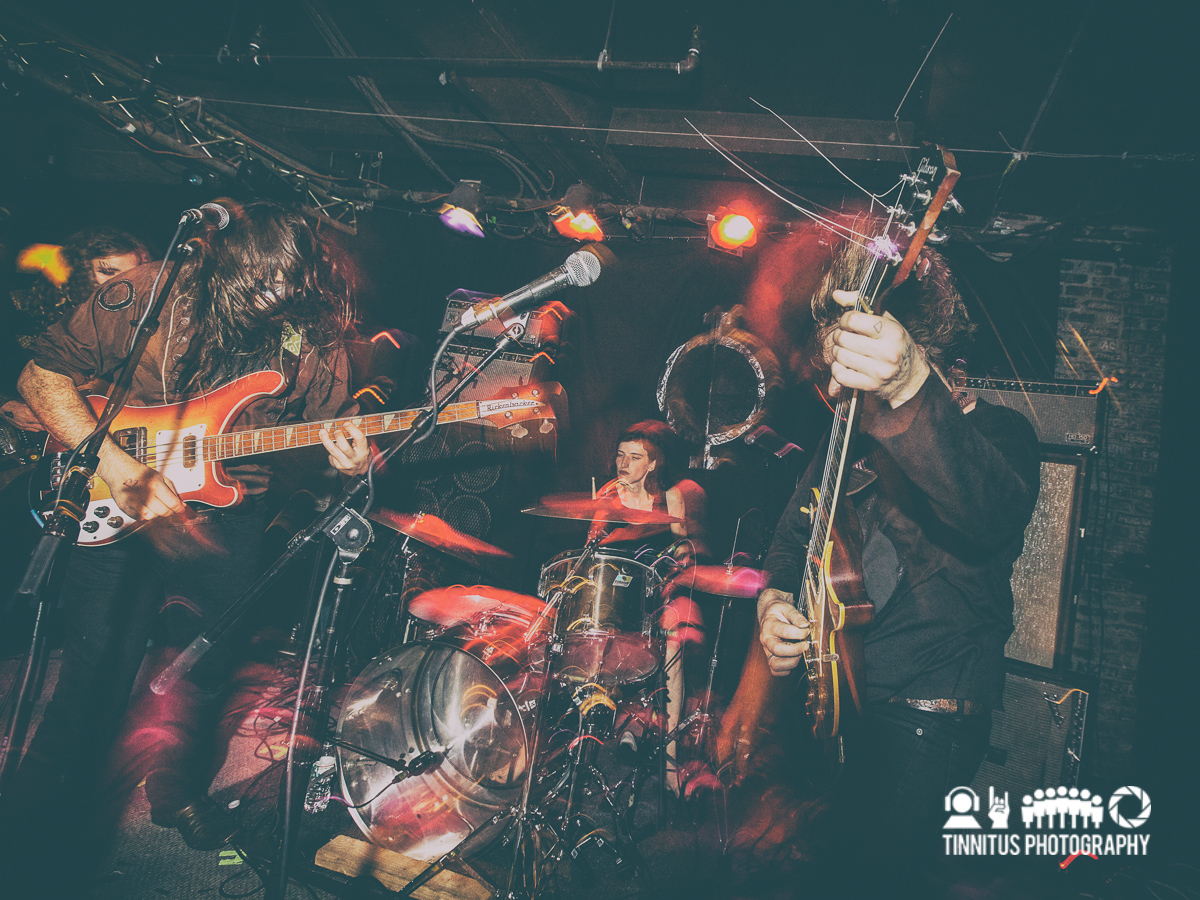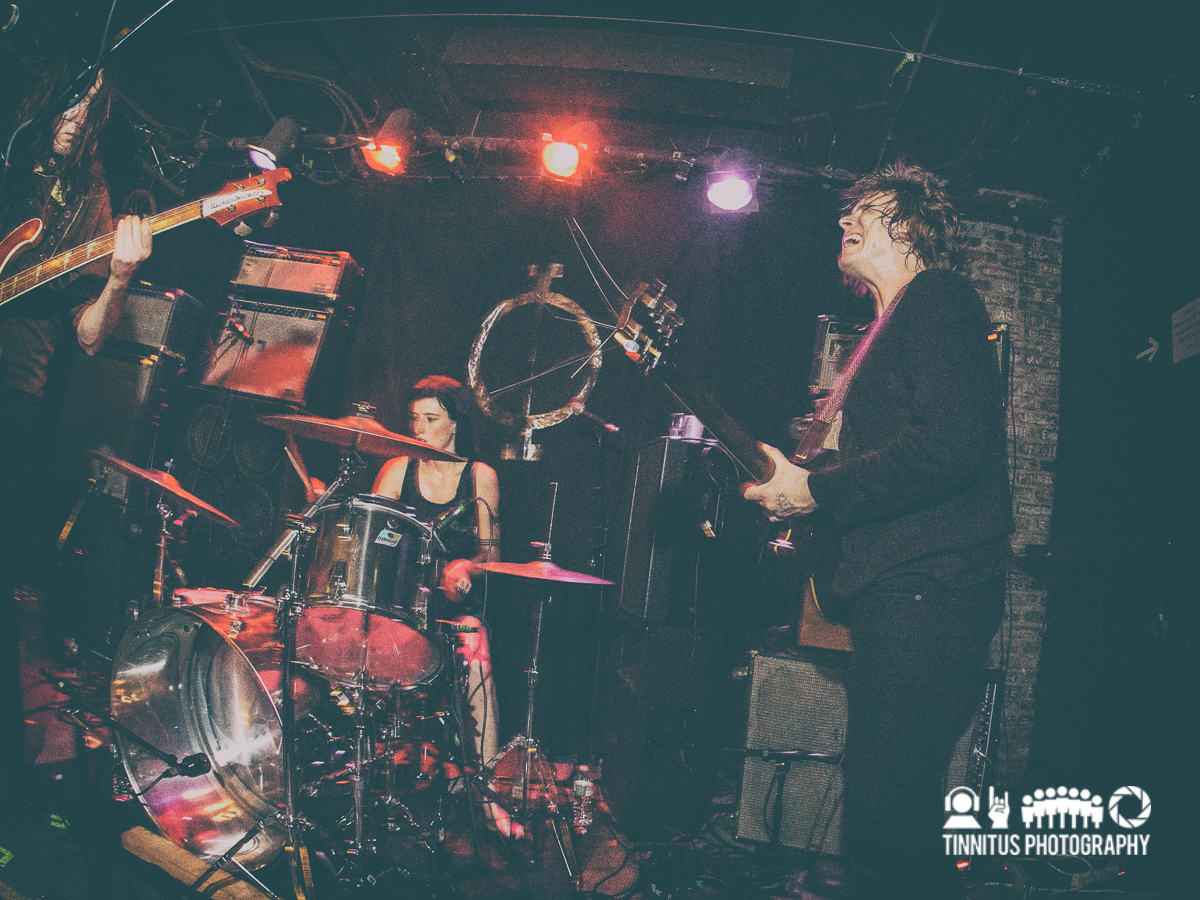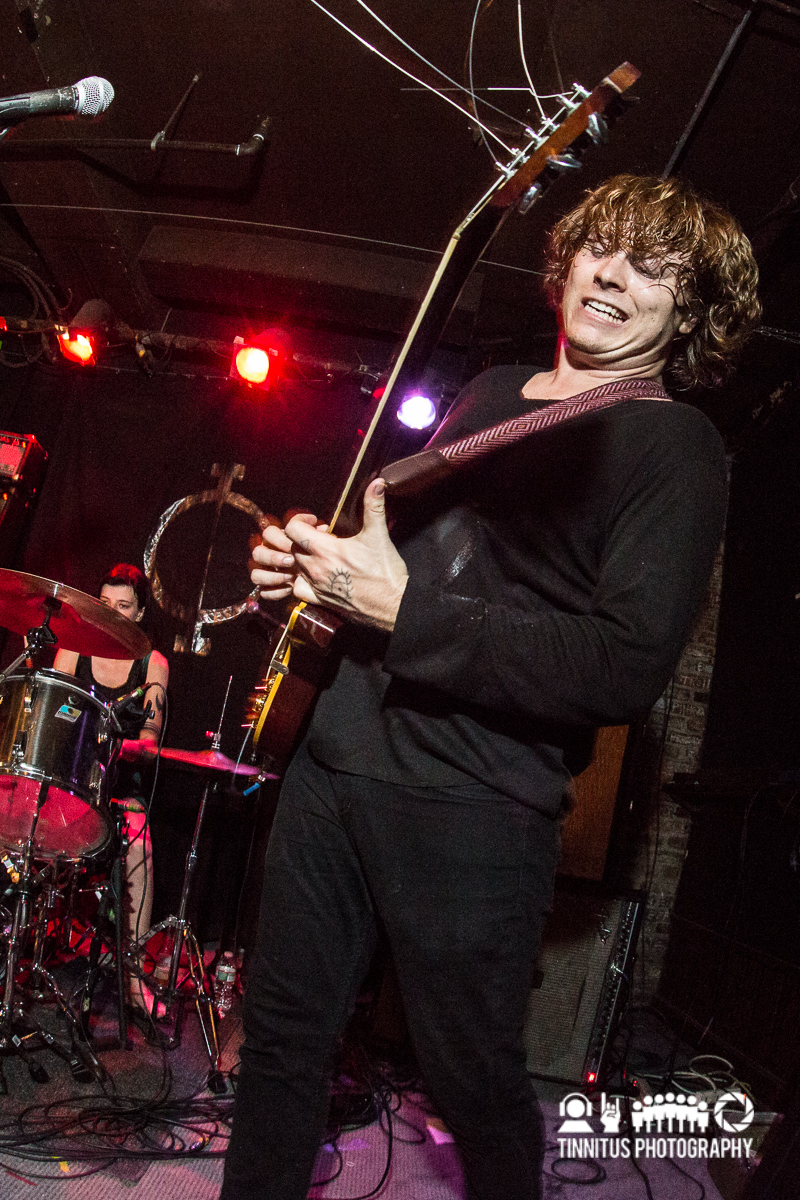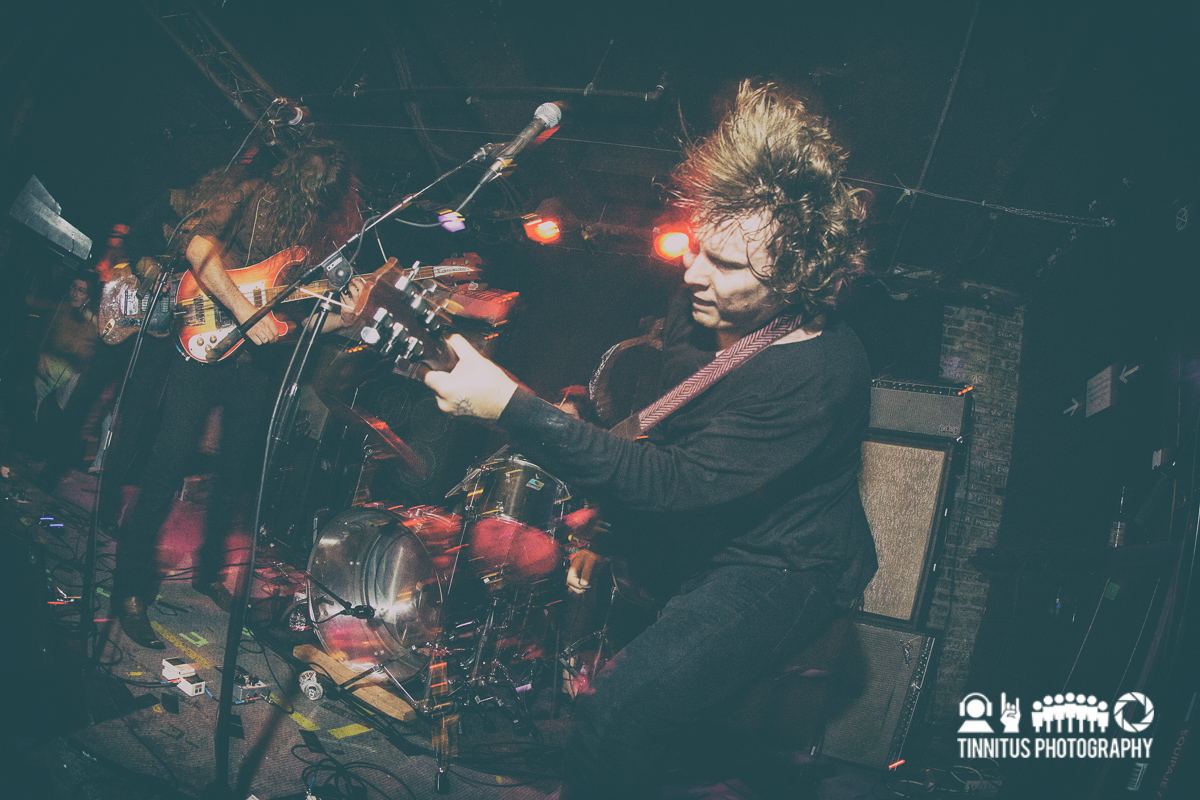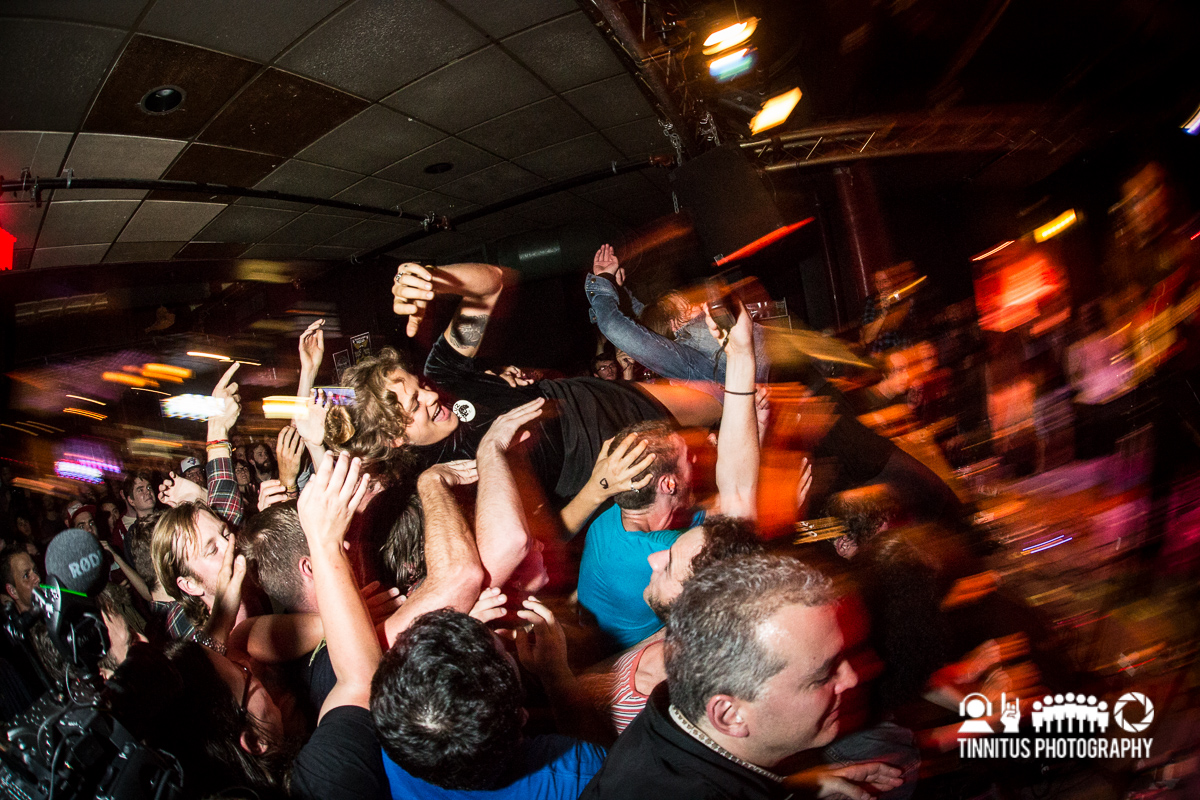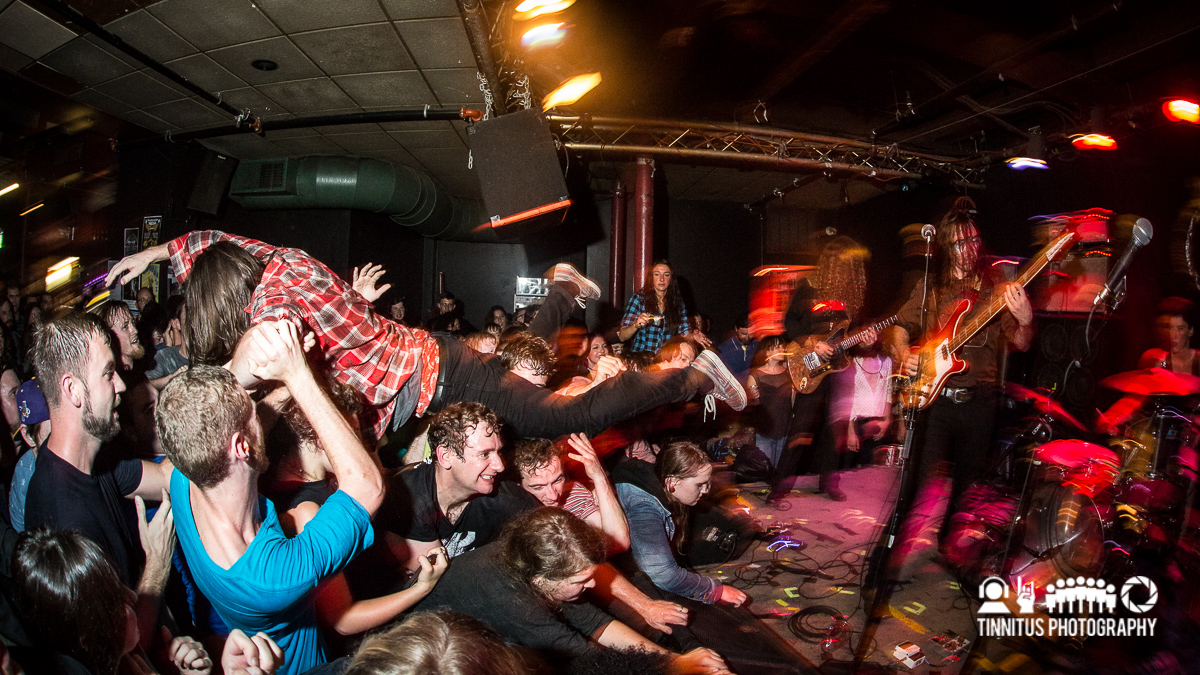 The openers were very nice complementary additions to the high energy that Segall et al trades in. BOYTOY played a brittle, bassless but bouncy brand of two guitar/two female voice rock that would have nestled in nice and cozy on K records in the '90s. Seattle's La Luz took on a lilting, fuse-not-quite-lit approach to surf music; imagine The Headcoatees worshiping at the church of Dick Dale rather than the grimy garage god that is Billy Childish, but with a handful of quaaludes right next to their tuning pedals and guitar cases.
La Luz: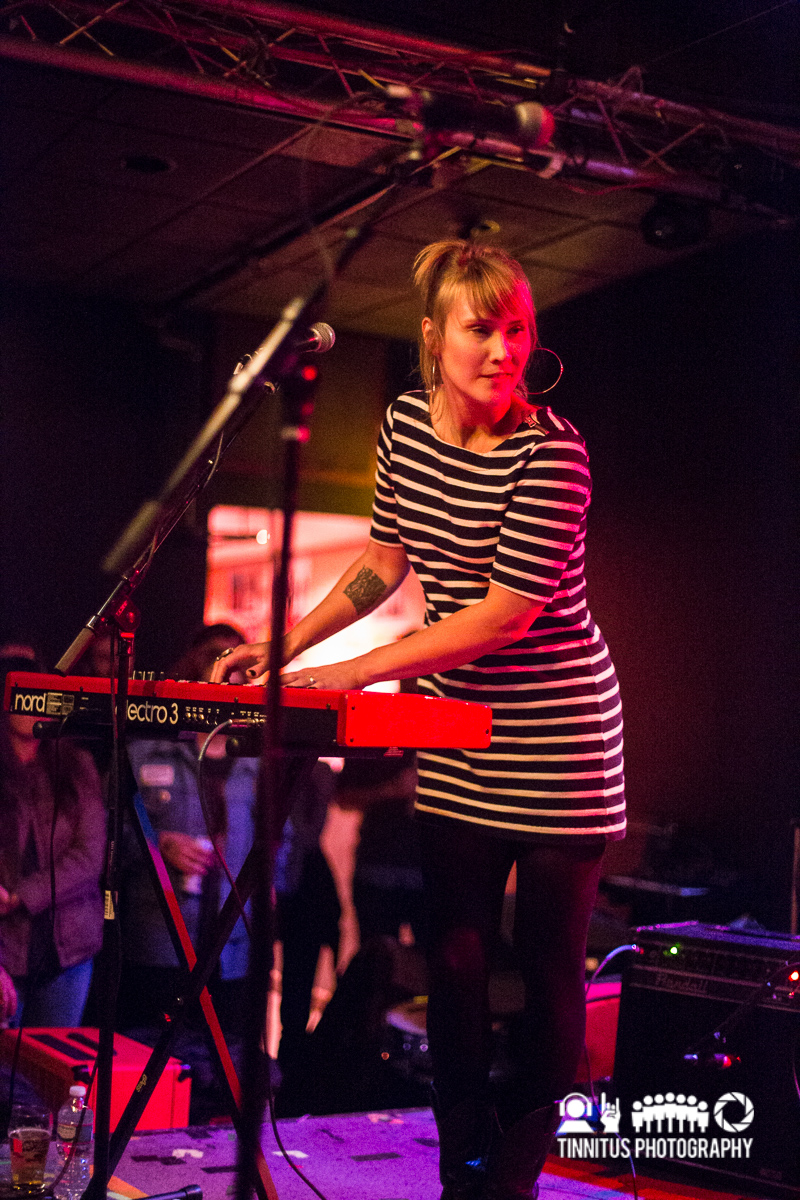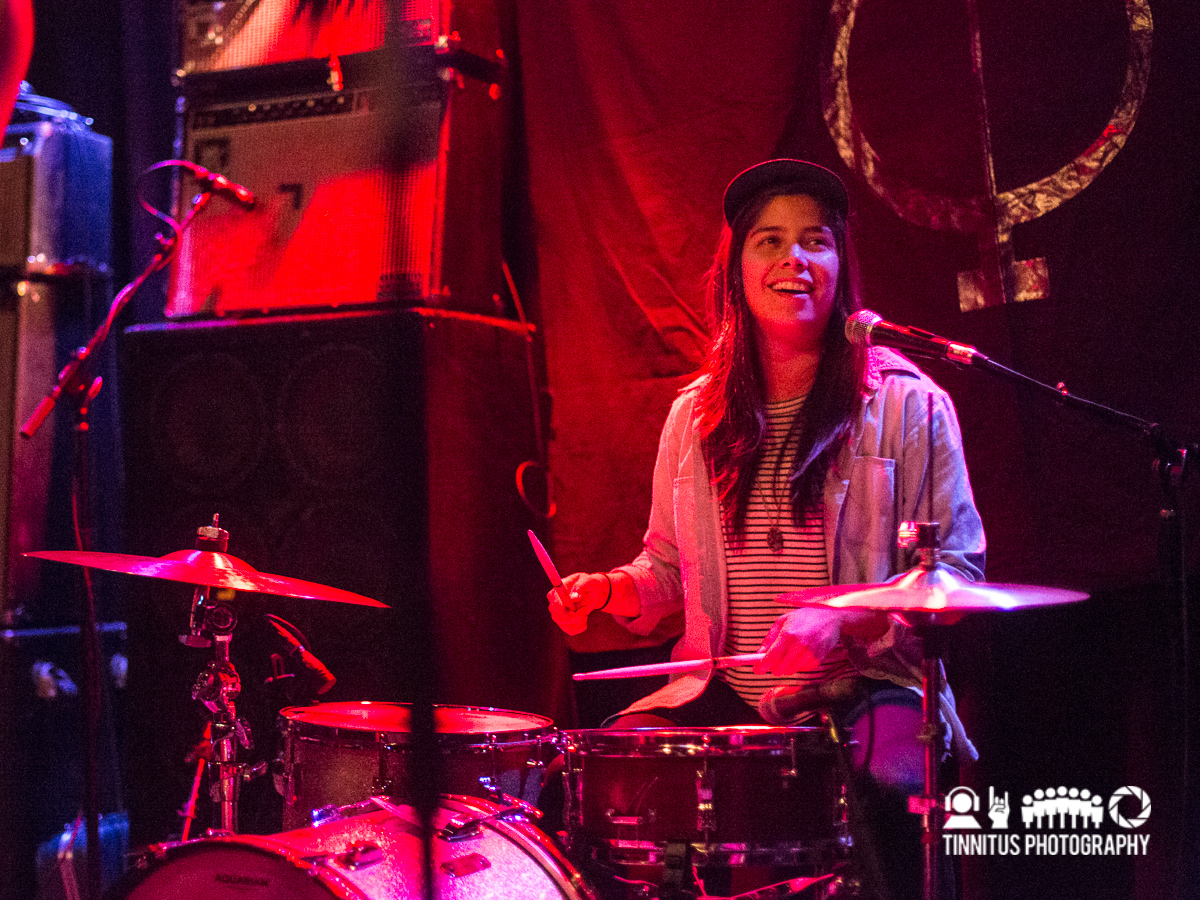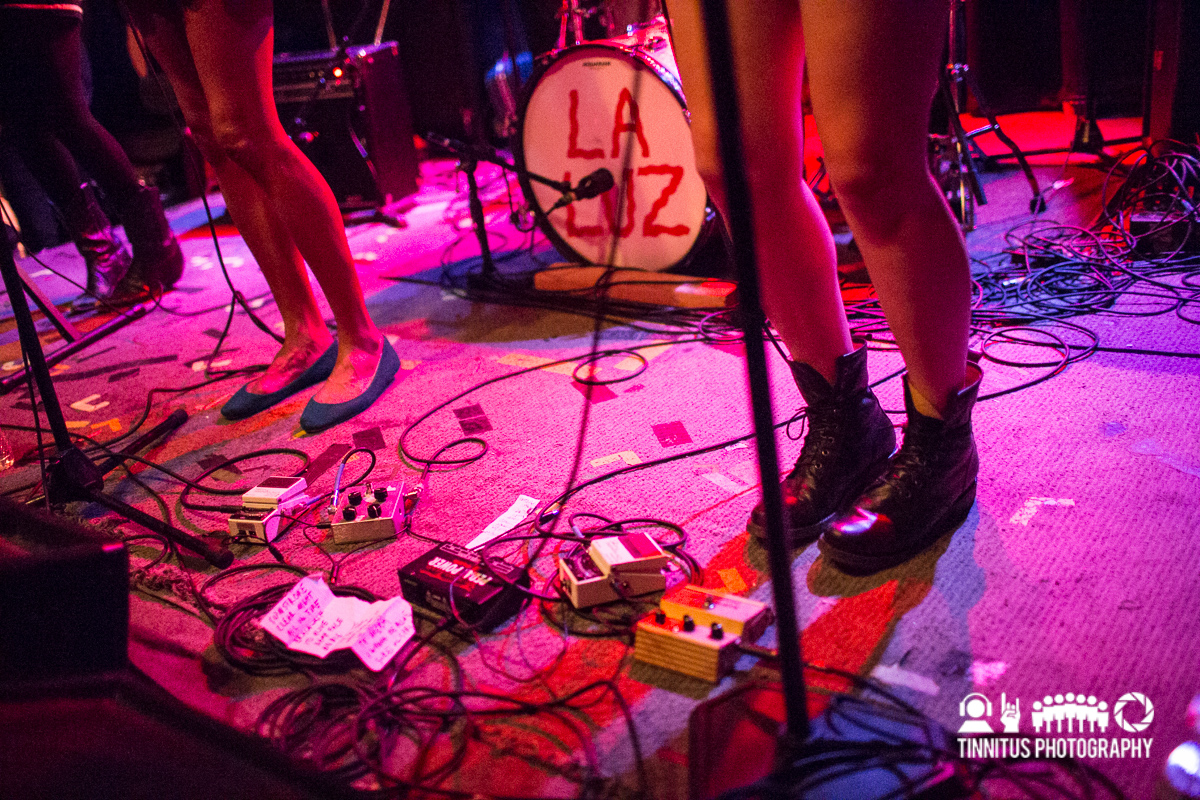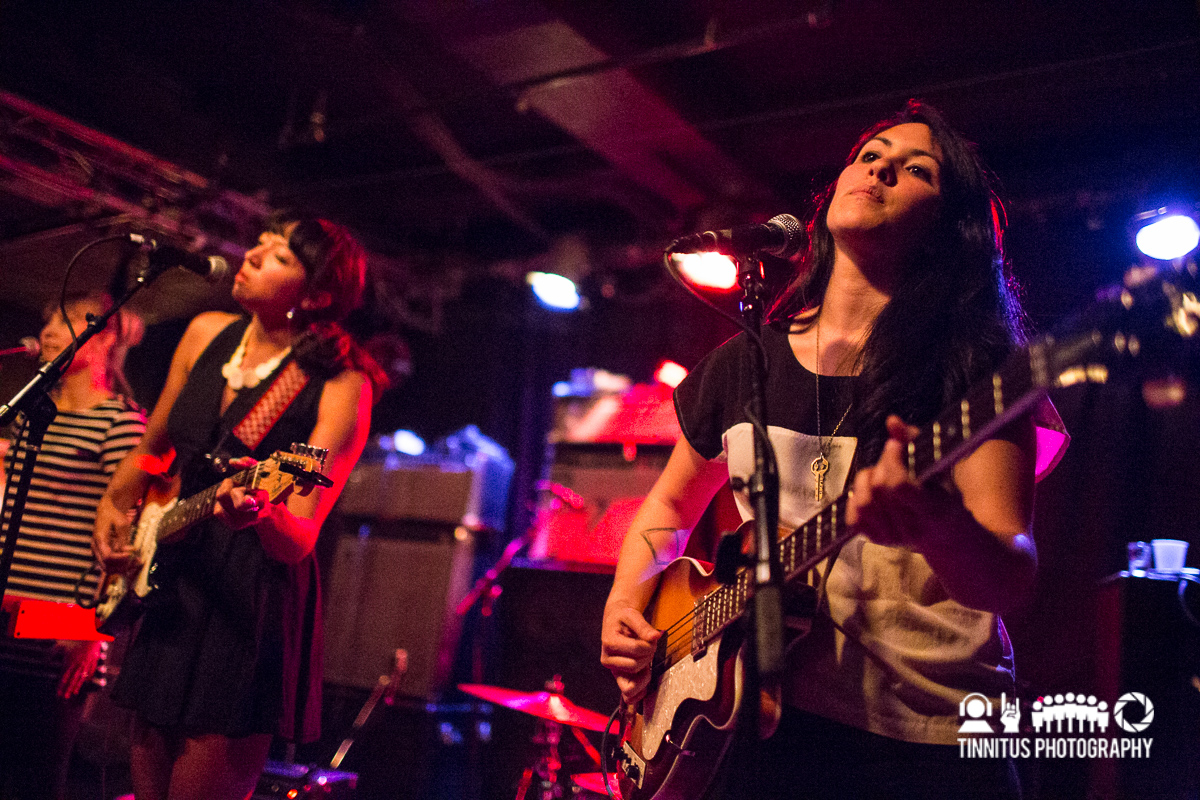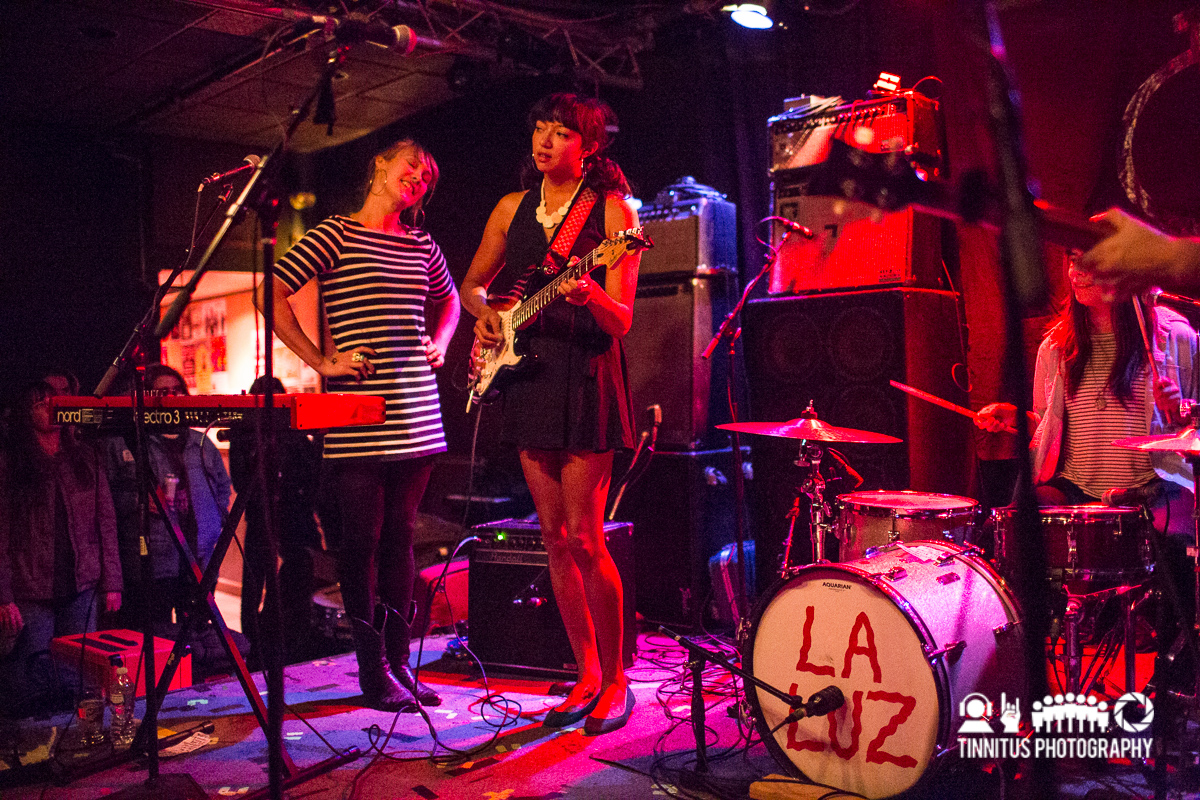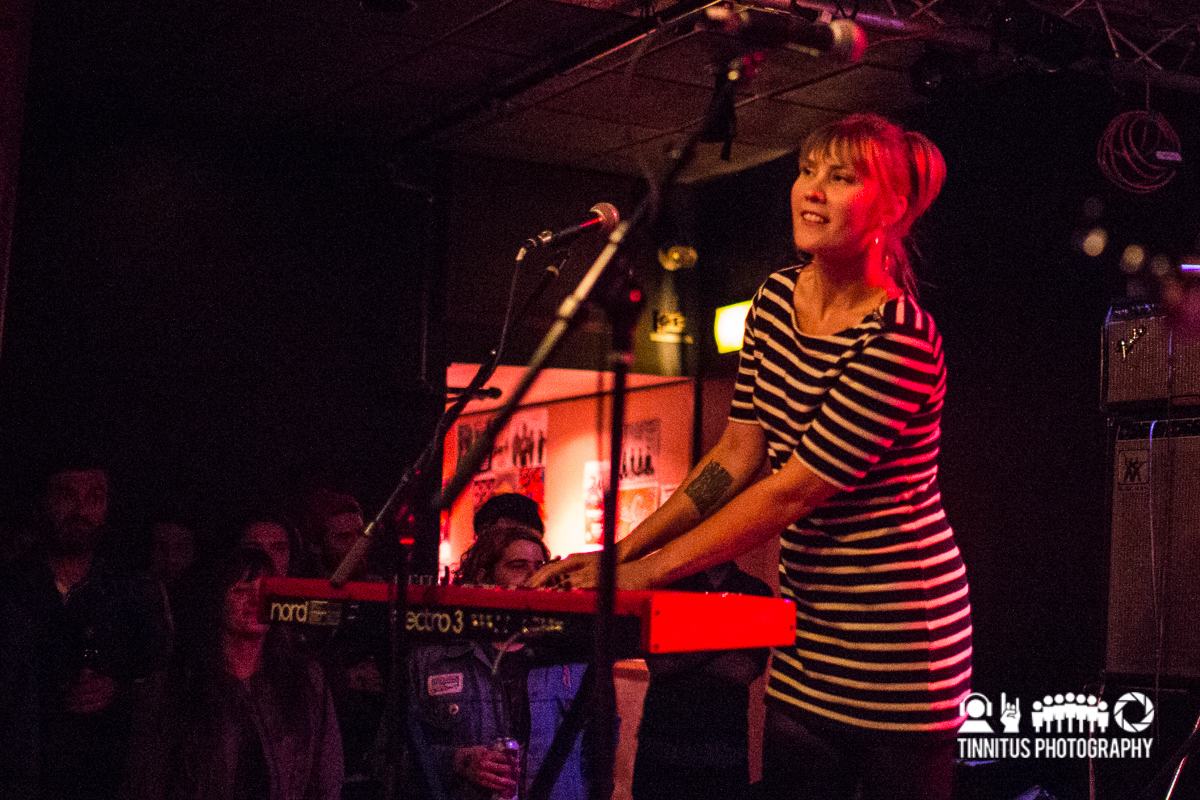 BOYTOY: