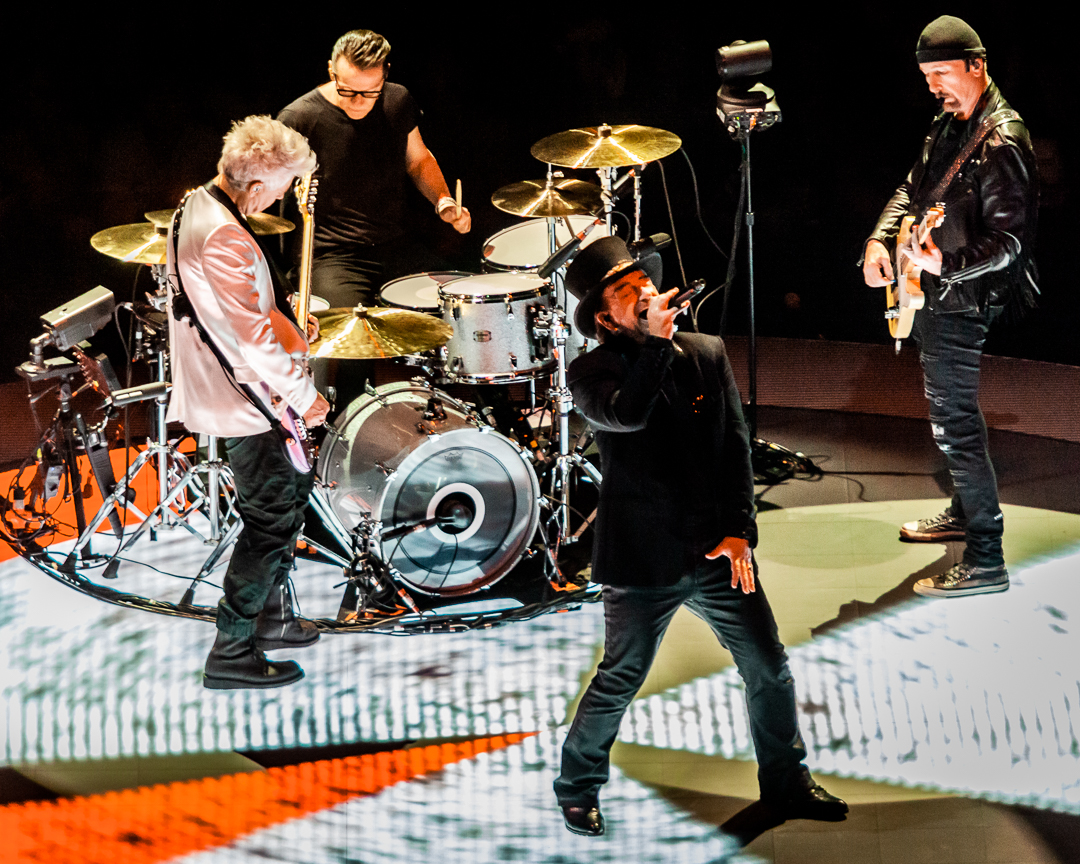 26 May 2018
Irish rockers U2 performed two dates this week at the United Center in Chicago, IL. The band's eXPERIENCE + iNNOCENCE was a thematically structured show that contrasted the uncertainty and potential of youth with the perspective of maturity. The set list leaned heavily upon U2's recent bookend albums Songs of Innocence (2014) and Songs of Experience (2017). Highlights included bombastic new song "American Soul," taking an immigrant's view of the country and its capacity to do good in the world. The prescient "Acrobat" from 1991's Achtung Baby also made its Chicago debut, featuring The Edge's slashing guitar solo and Bono's signal to test information from the powers that be. Other favorites included "Desire," with Larry Mullen Jr's forceful tom-tom beat. A stripped-bare but spine-tingling version of "Sunday Bloody Sunday" was propelled by Mullen's martial snare drum. The song was accompanied by dramatic footage of civil unrest in the band's home city of Dublin, including a reminder of the deadly rush hour car bombings on May 17, 1974. Adam Clayton's growling bass anchored the dire groove of recent single "The Blackout." The band reached back to its 1980 debut Boy for the youthful rush of "I Will Follow," followed by the fervent "Gloria" from 1981's October. The show concluded with "13 (There Is a Light)," combining a tender lullaby with encouragement to retain or rediscover the open-hearted innocence of the inner child.
Photographer Philamonjaro was on hand to capture the action on Tuesday, May 22, 2018.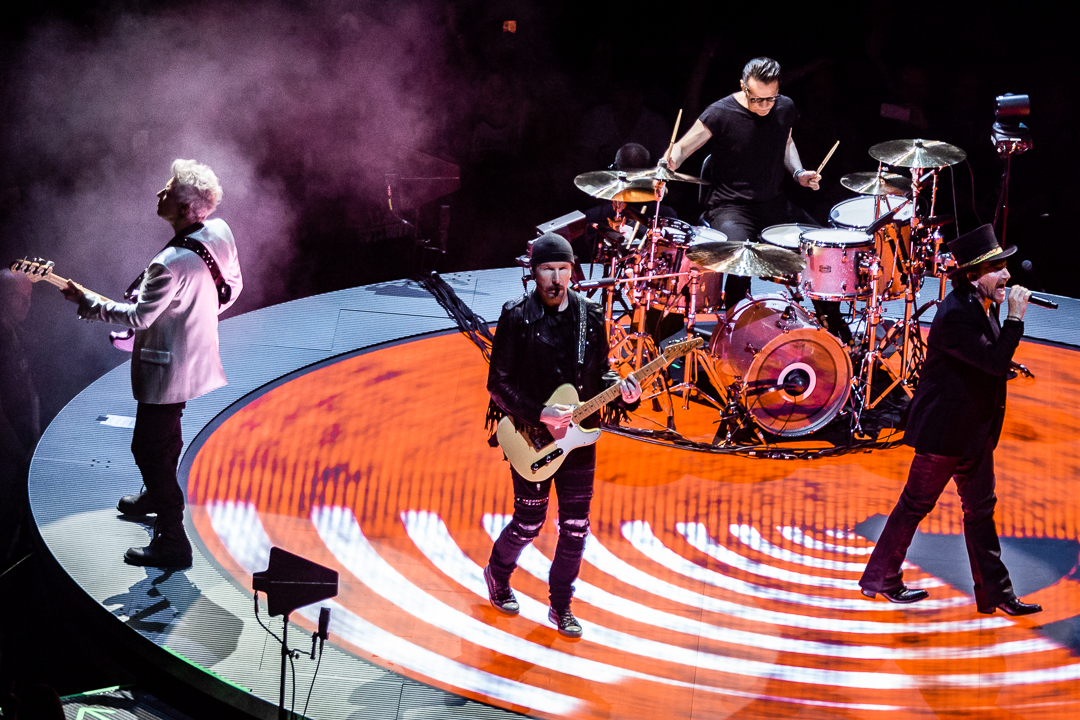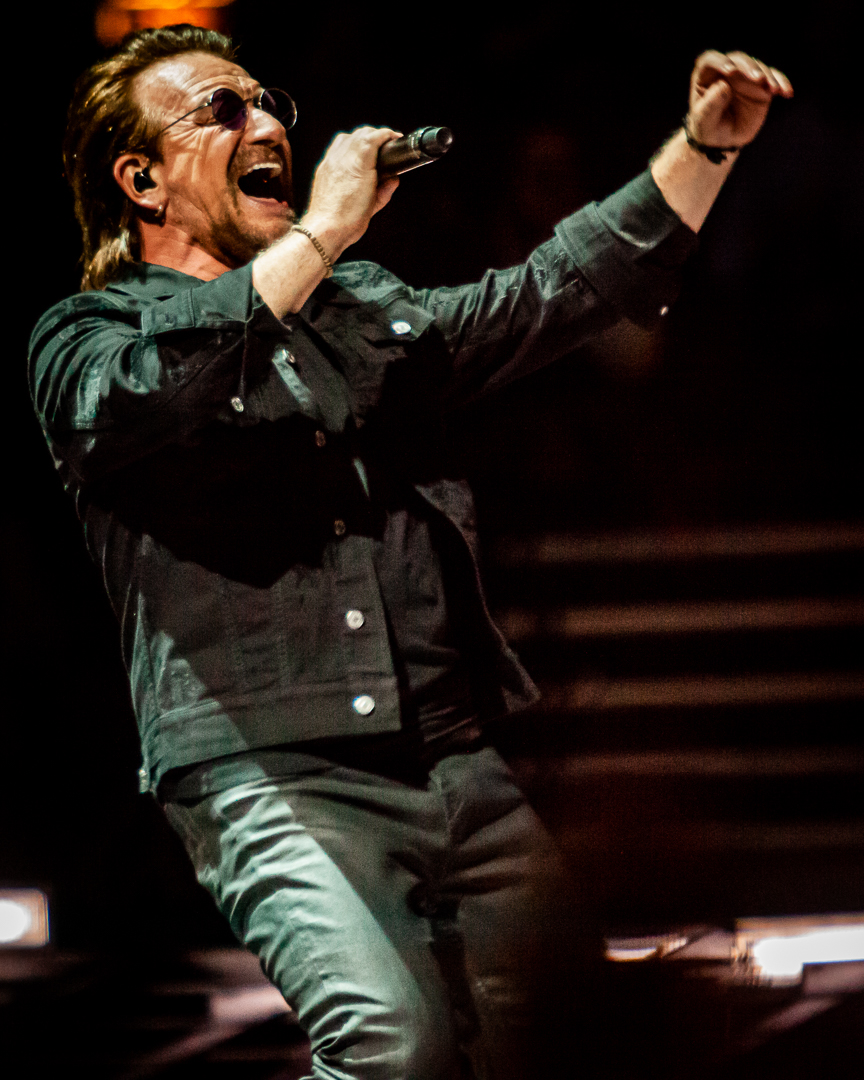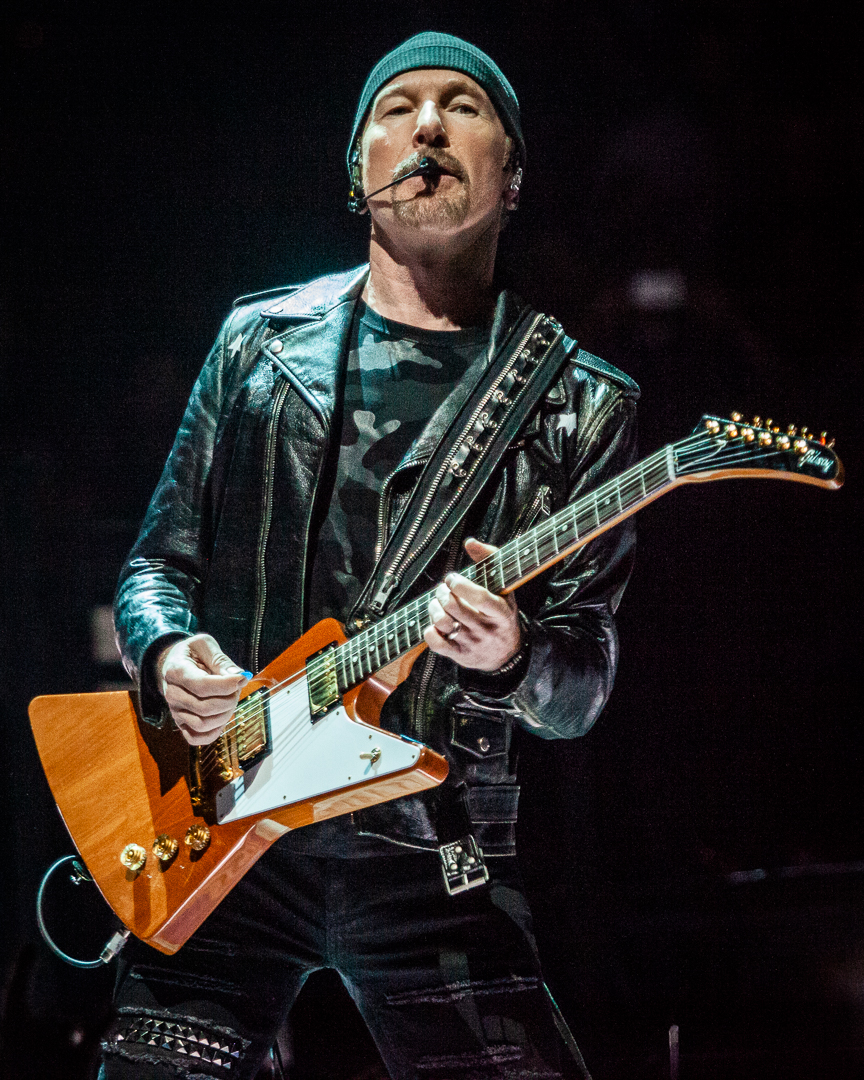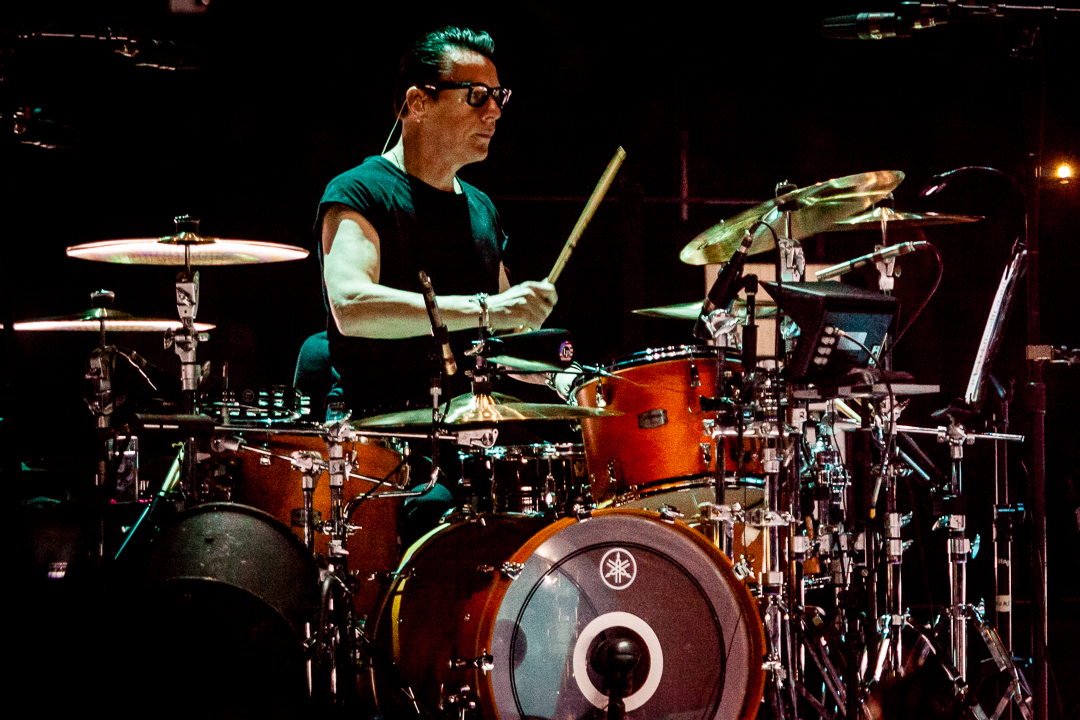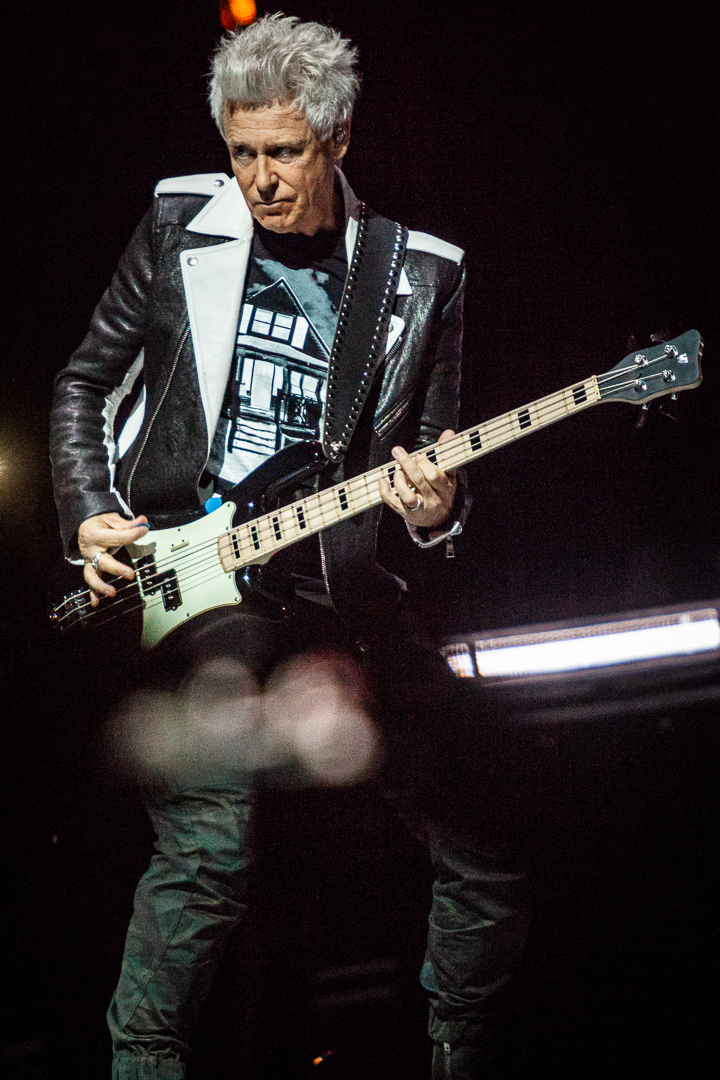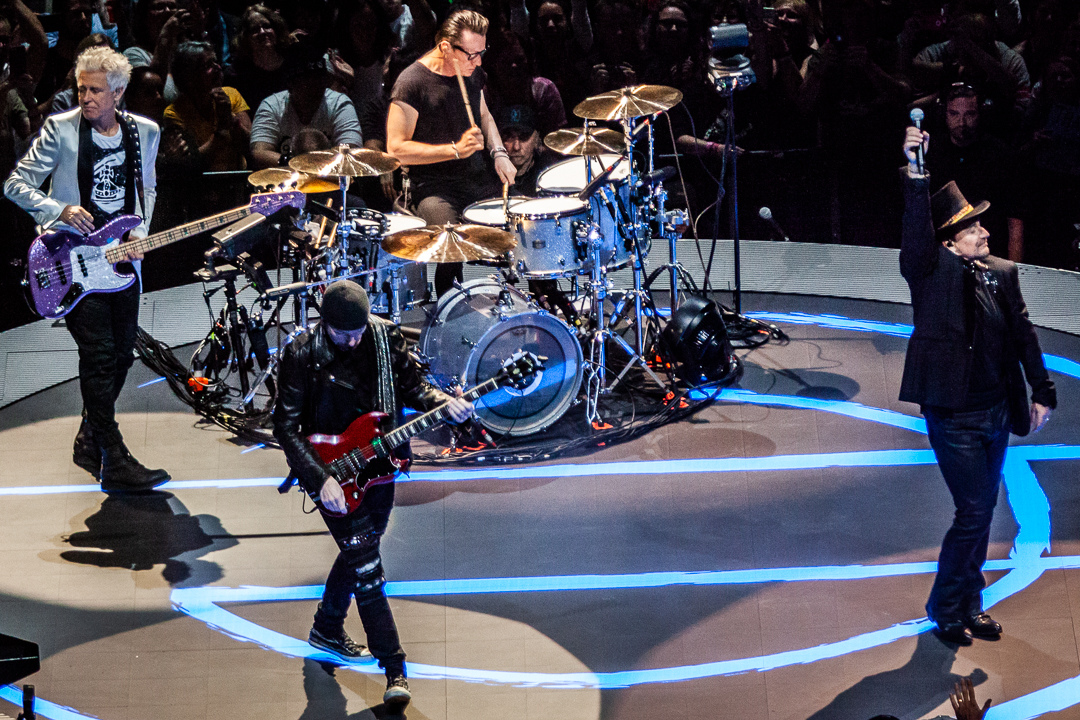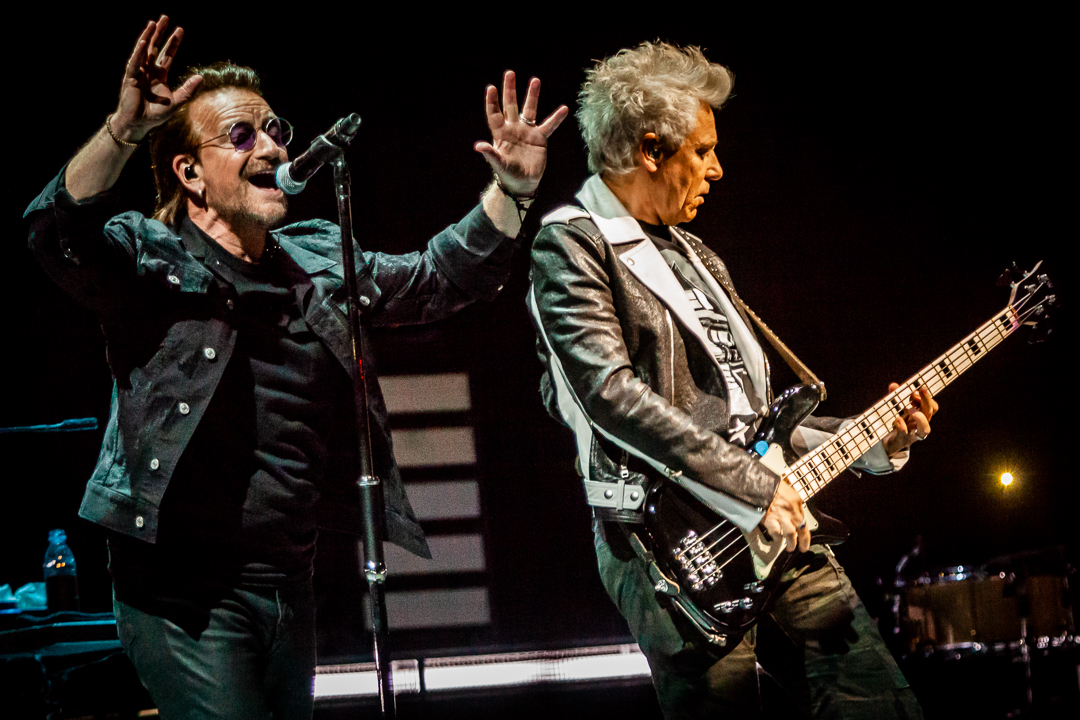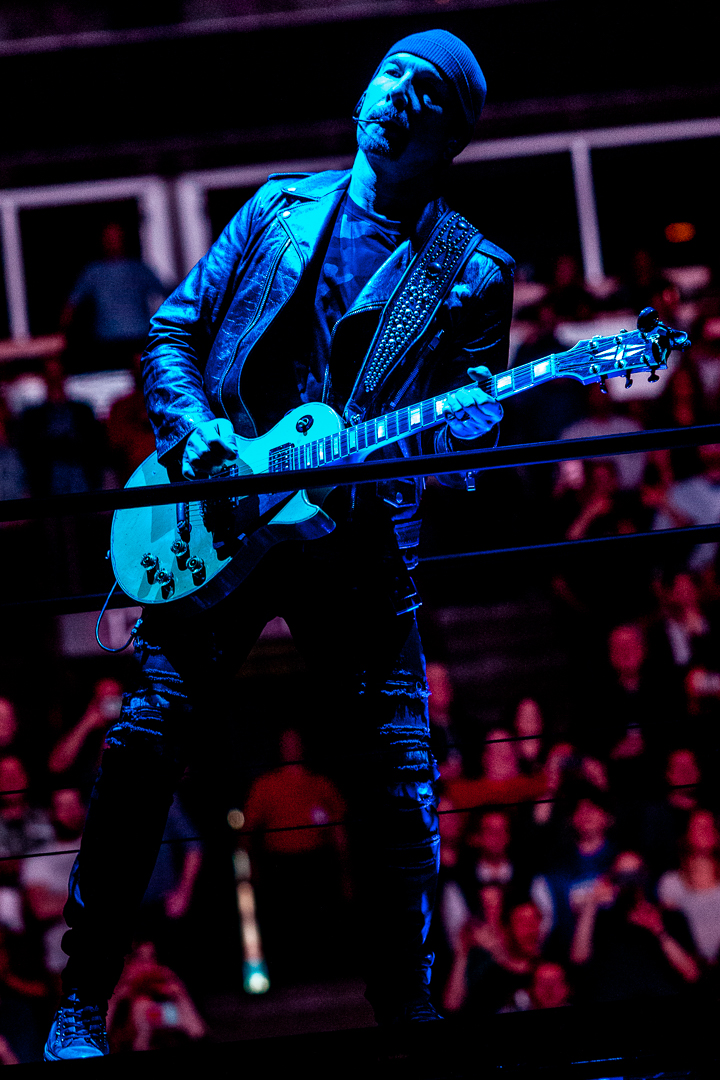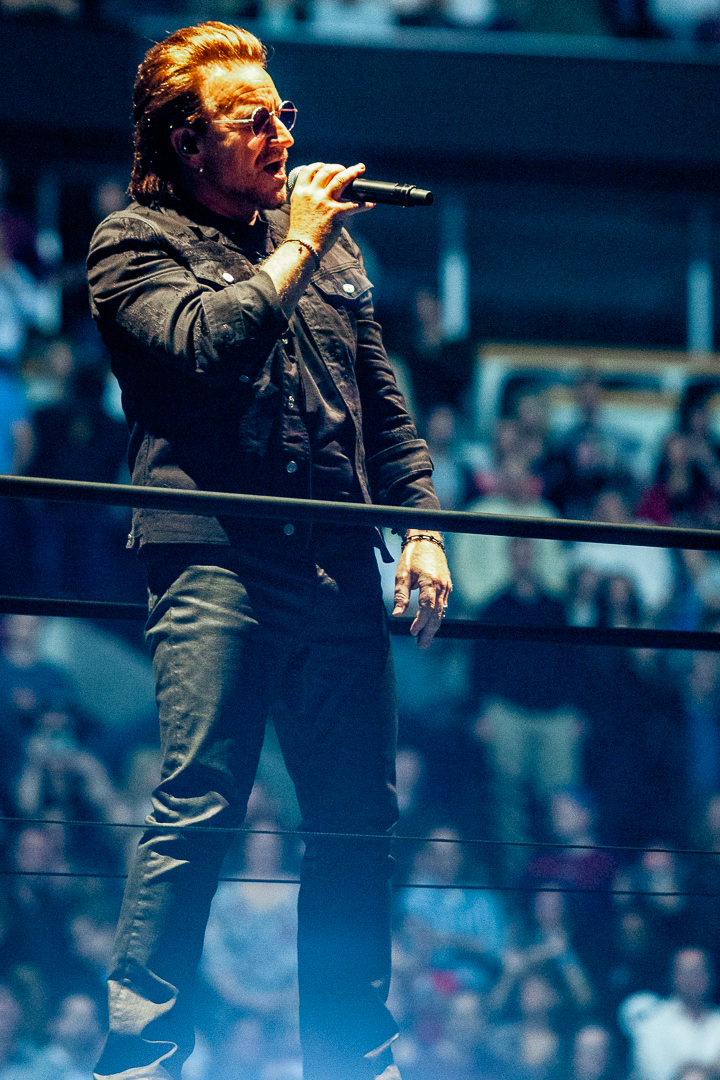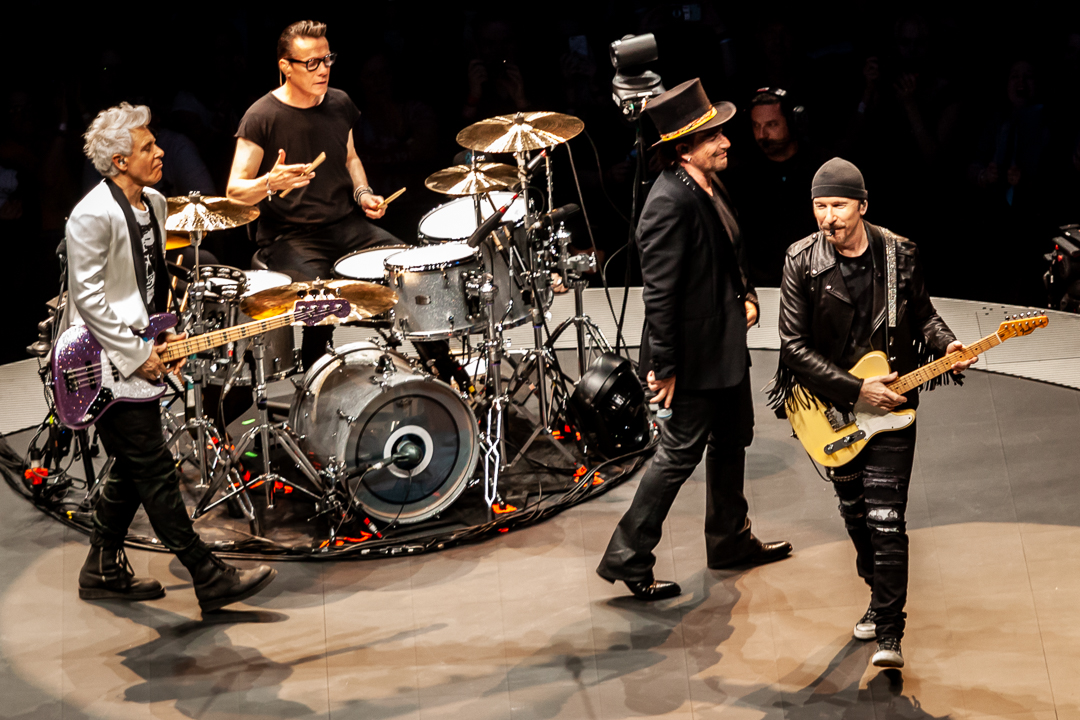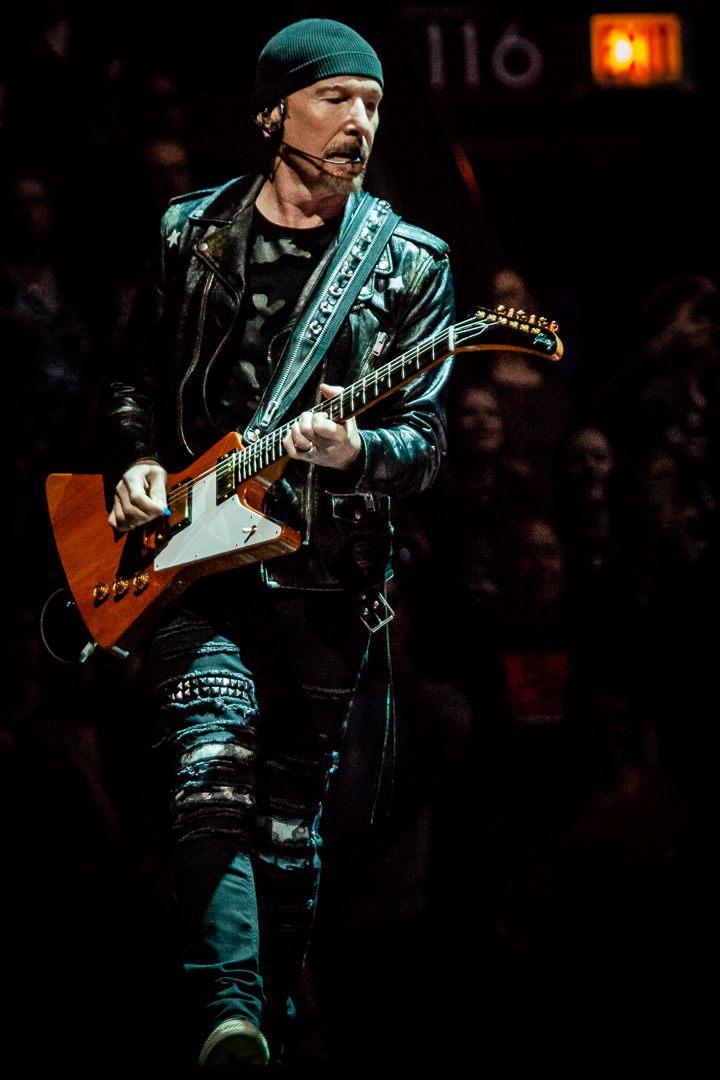 Photos © 2018 by Philamonjaro. United Center, Chicago, IL. 2018-05-22.