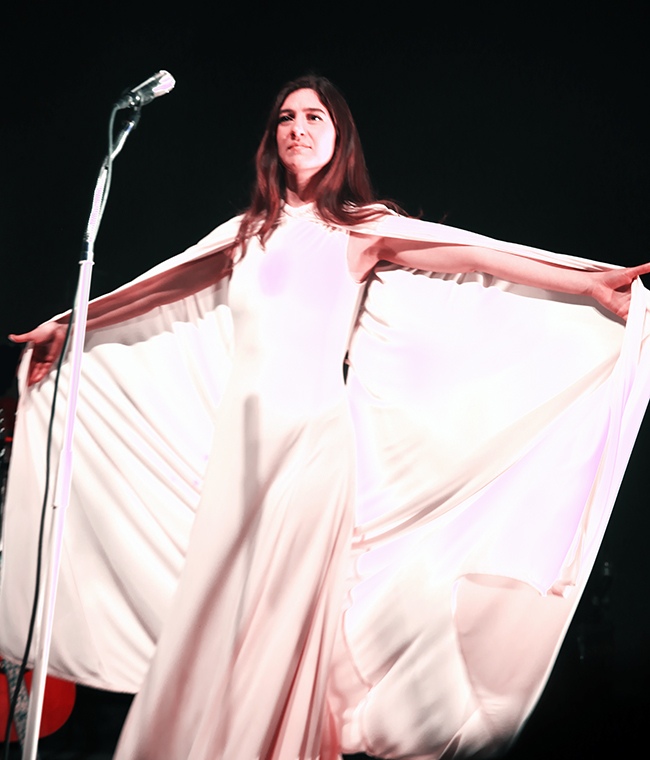 12 March 2023
On a stage filled with illuminated elegance, Weyes Blood emerged to dazzle a sold out crowd with the type of lovely folk songs that harken to a different sort of time. These tracks have a beautiful melancholic feeling with exceptional melodies carried by creator and lead singer Natalie Laura Mering, who gives the self assured sense that she finds singing more natural than talking. Adding to the rich ambiance, Mering danced around in a floor length ball gown with a glorious ease throughout the 80 minute set and also played guitar accompaniment for a few great songs such as "Children of the Empire," "Andromeda," "Grapevine," "Wild time" and encores "Something to Believe" and "Bad Magic." She also played keyboards for "Everyday."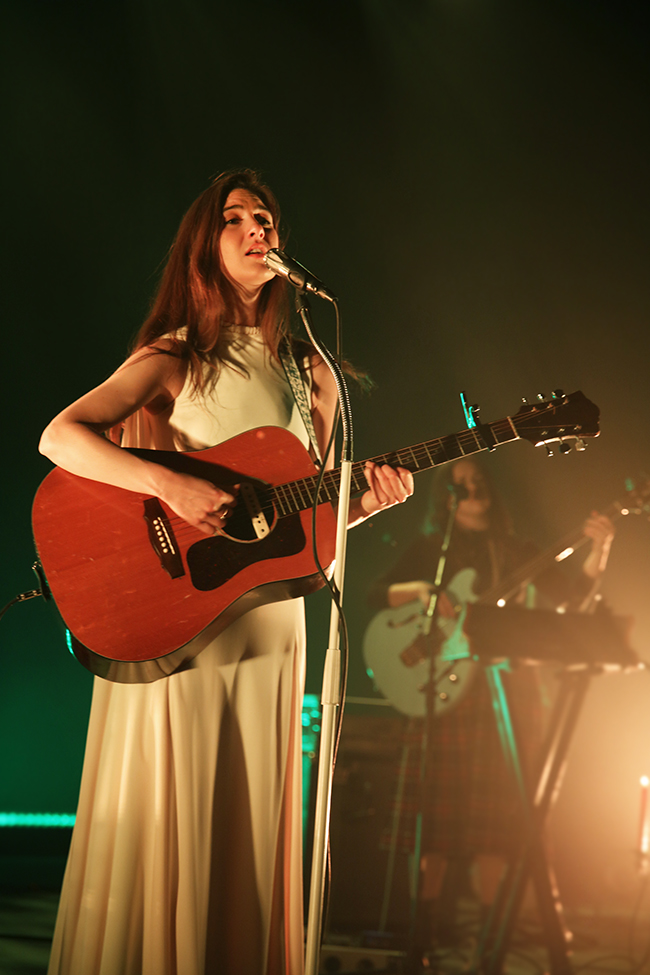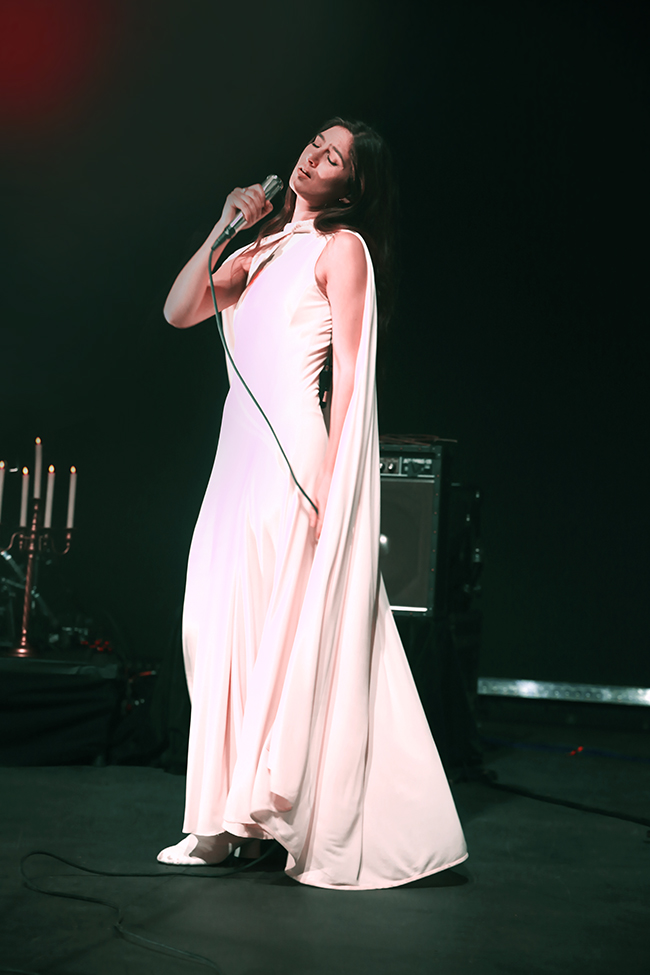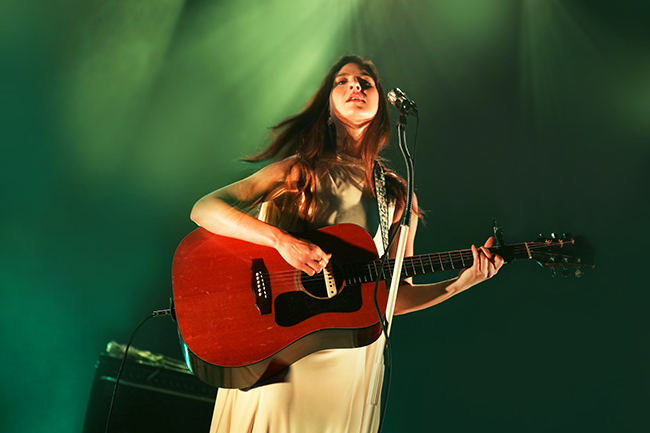 Weyes Blood/Mering has just released her 5th studio release last November, a flawless record And in the Darkness, Hearts Aglow and Mering's voice is filled with a rich longing accompany memorable melodies. Even the new songs came off with accomplished ease live. Mering had some great keyboard, bass, guitar, backing vocals, and drum accompaniment as well with four backing band members filling out the rich sound but it was mainly her stage presence that impressed the crowd. The sold out audience was clearly charmed, hanging on every sung and spoken word. At one point, she also took random funny audience gifts including a few dvds like Kung Fu Panda, Rush Hour 2, Family Guy, American Psycho, The Departed and Cool Cat Saves the Kids and a more personal gift that was unclear.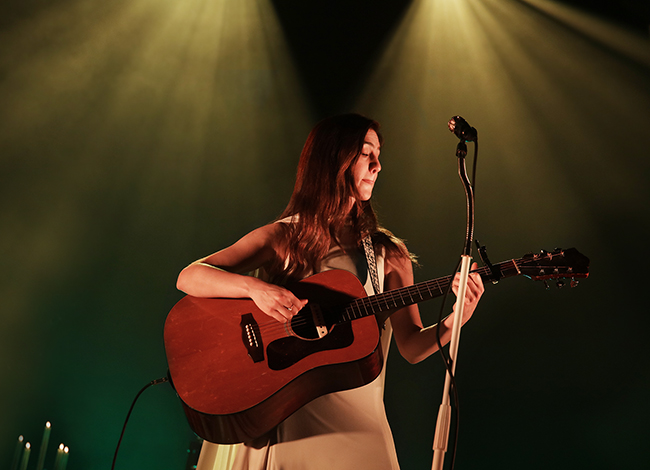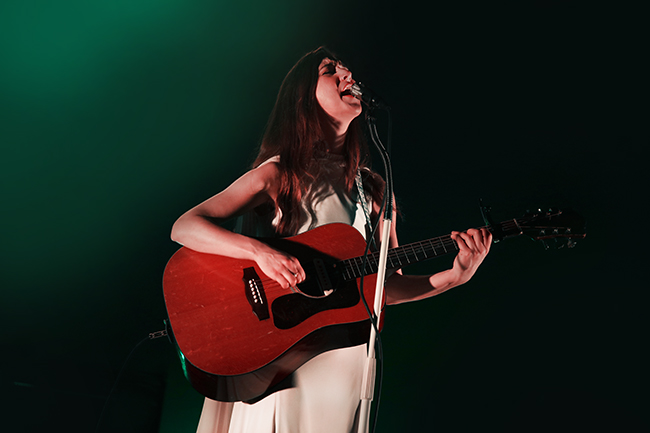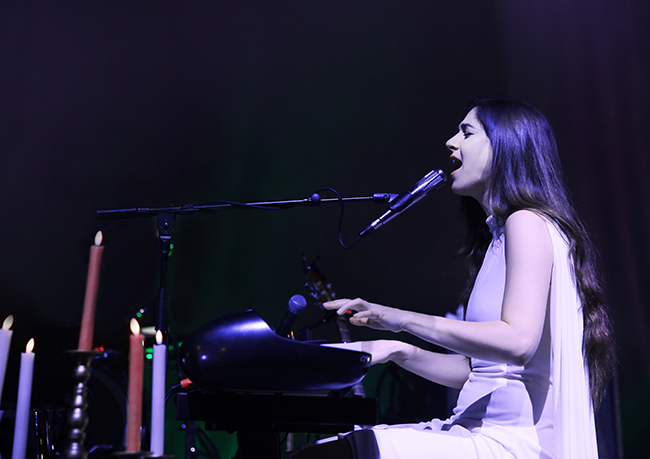 Mering also engage with the audience quite a bit. Early on, she talked about how much she was glad to be back in Chicago and recalled how many times she played The Empty Bottle before getting to the point she's at now. Later on, she said she was taking a poll and asked the audience if they thought astrology was real or if we've all taken it a little too far. Her banter gave us a sense of her amusing personality as a "Gemini who self identifies as an Aquarius." She also introduced "A Given Thing" about two people who go on a date and decide to be honest with each other.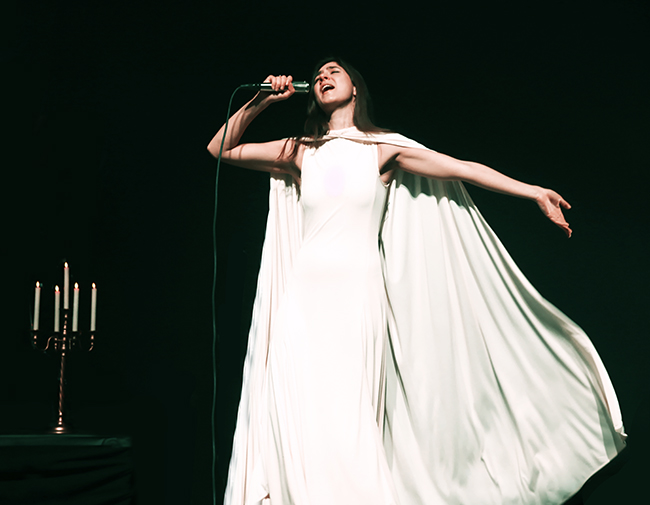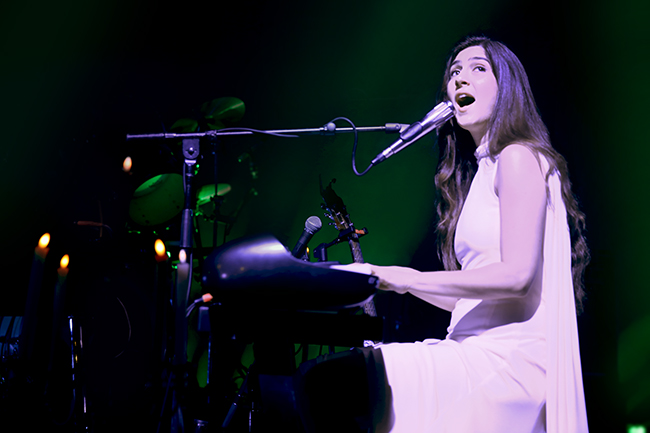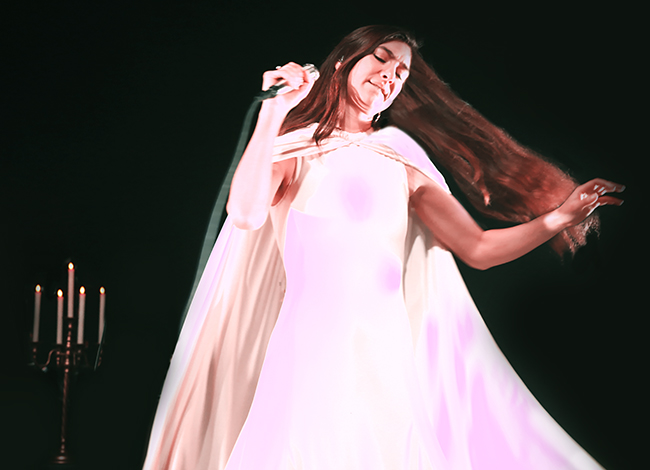 In addition to the candelabras, Mering also had visuals playing behind her for "God, Turn me into a Flower," and sang with only a spooky glowing light on her for part of it. At other points in the song, she was in almost complete darkness, letting her voice take on a heavy lingering sensation and creating a sort of otherworldly presence and danced with a glowing heart during "Twin Flame," and "Hearts Aglow." She captivated the crowd throughout the set successfully for some great favorites and new songs and satisfied both old fans and those new to her wonder.
See more tour dates here
Full setlist here