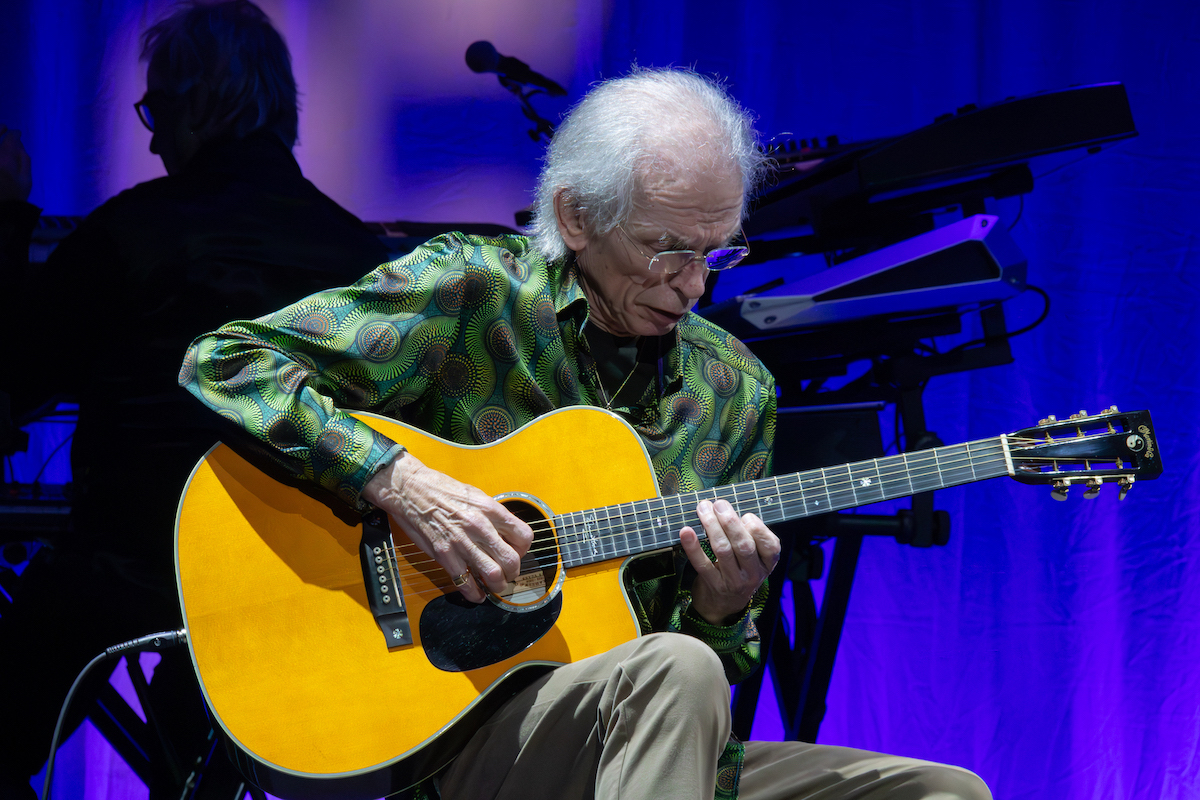 30 October 2023
Photos © Paul Secord. Used by permission. All rights reserved.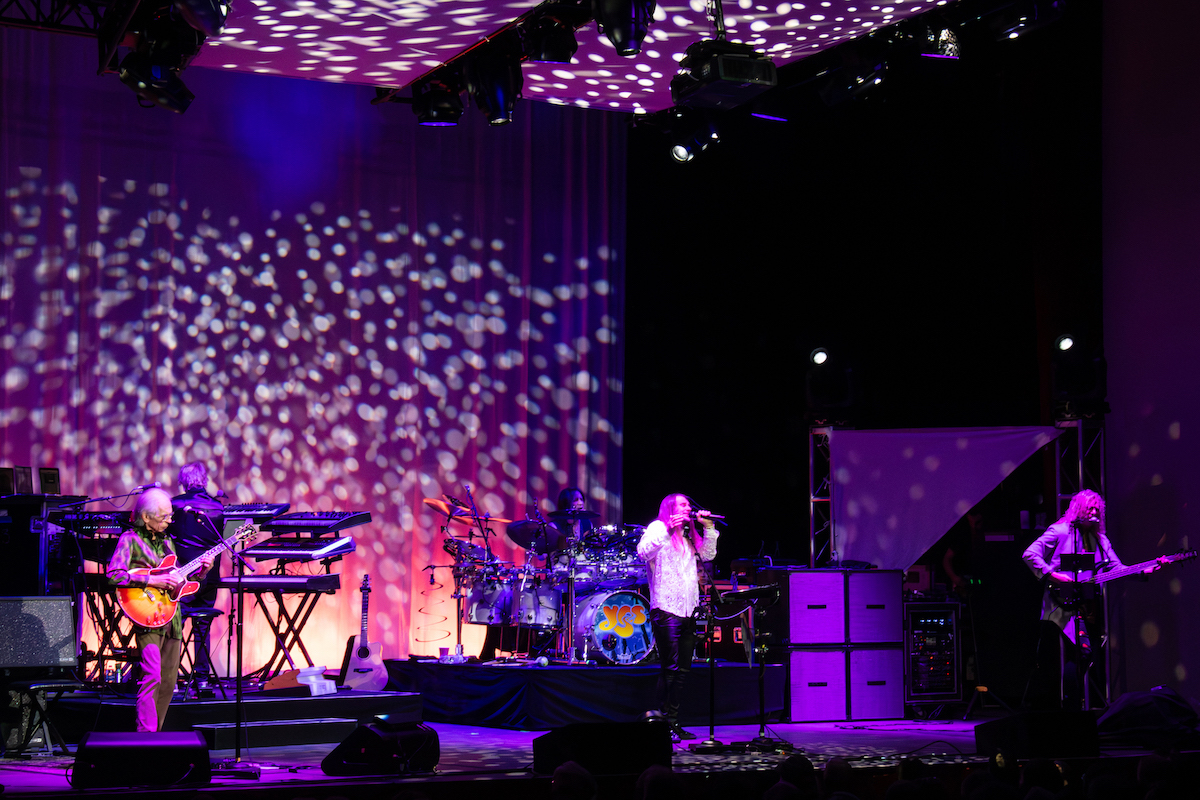 Progressive rock fans in Denver ventured through a cool and drizzling Thursday night to see genre pioneers and frontrunners Yes. The audience settled into the beautiful Paramount Theatre for a nearly two-hour program on the band's The Classic Tales of Yes tour. Wiry guitarist Steve Howe began with the menacing and agile riff of "Machine Messiah" from 1980 album Drama. Singer Jon Davison, bassist Billy Sherwood, and Howe punctuated intricate instrumental work with vocal harmonies. Rhythmic shifts and dynamic changes were driven by drummer Jay Schellen, while Gigi and Jesse White (the wife and son of late Yes drummer Alan White) watched approvingly from the audience.
Geoff Downes worked a bank of ten keyboards, creating exotic moods during "It Will Be a Good Day (The River)" from The Ladder as Davison delivered the song's chorus with beatific radiance. Howe made faces and gave lively kicks in physical response to the song's twists and turns.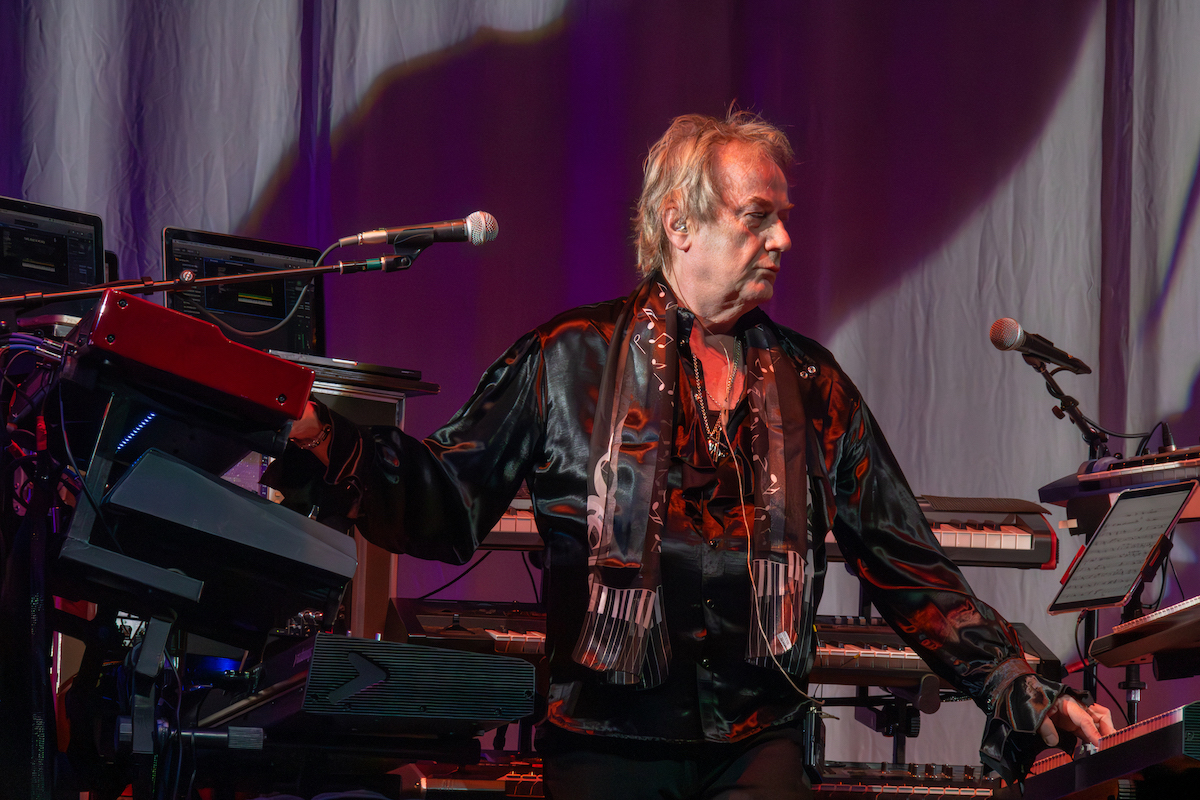 Afterward, the band turned on the Wayback Machine.
"This one goes back to the first set list I was ever part of," said Howe when introducing "I've Seen All Good People" from 1971's _The Yes Album." During the song's peak, Howe played lively Chet Atkins-styled licks with meticulous precision. Davison led the crowd in quoting the Beatles while singing, "All we are saying is give peace a chance." Afterward, Yes went dug even deeper to play 1970 title track "Time and a Word."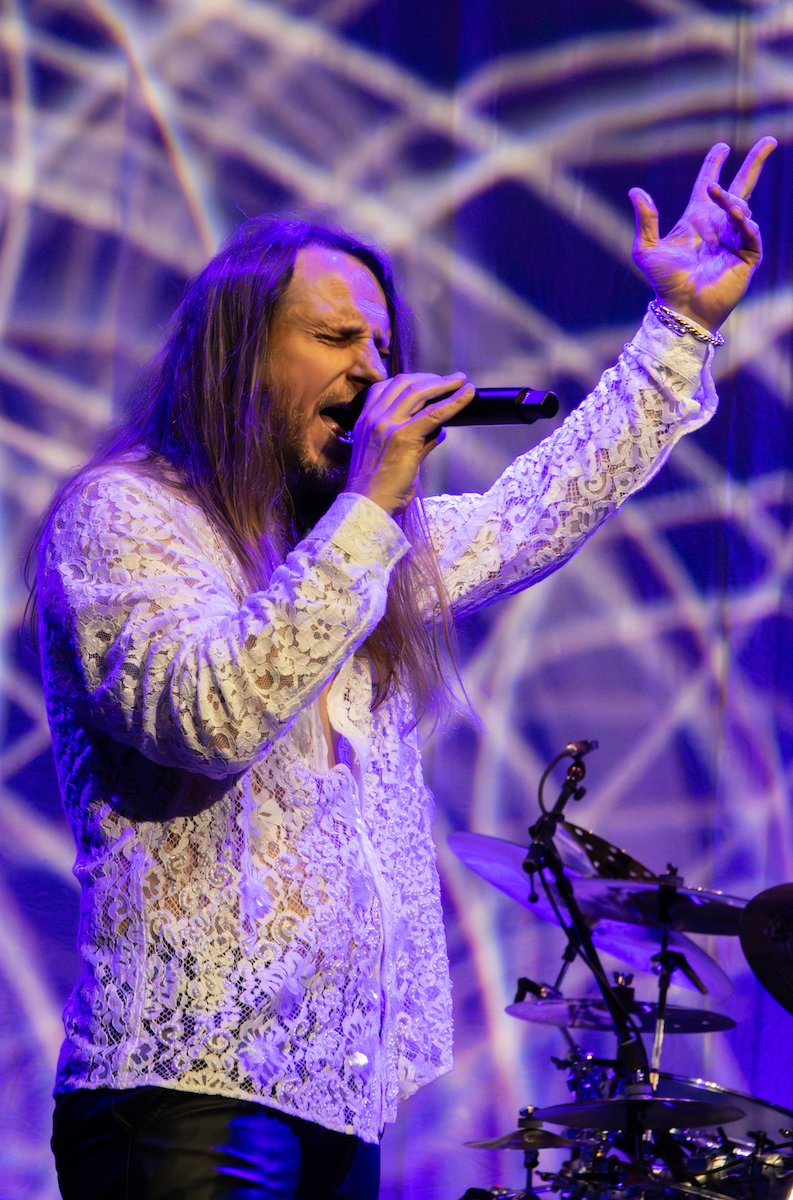 Other favorites included Fragile track "South Side of the Sky," featuring Downes' piano solo and dazzling passages traded with Howe. Davison dedicated "Turn of the Century" from Going for the One "to our beloved, late and great Alan White," calling White the "beating heart of Yes." Howe performed seated for nimble runs on classical guitar. Howe then delivered a message about the need for ongoing ecological vigilance before introducing "Don't Kill the Whale."
Yes performed one song from its newest album Mirror to the Sky. Davison explained that "Cut from the Stars" was inspired by his stargazing excursions to dark sky parks. "When I'm in need of some perspective, I find my place in the jewelled collective," he sang in lyrics that also referred to familiar constellations.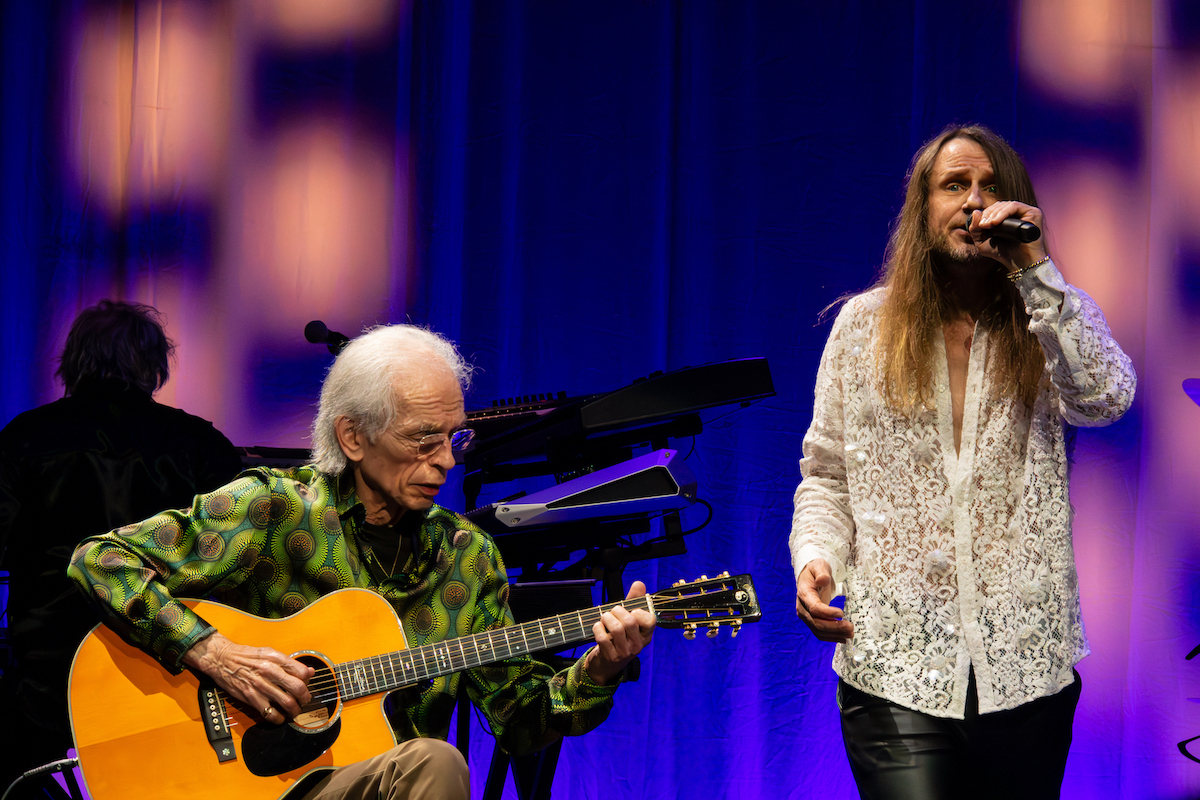 The show's centerpiece was a condensed performance of Tales from Topographic Oceans, an album marking its 50th anniversary this year. "Some of this material has not been played since 1974," said Howe. All four movements were represented beginning with the heady "The Revealing Science of God," but the album's 81 minutes were compressed into a tight 22-minute set. Sherwood covered the late Chris Squire's territory, playing guttural but melodic bass lines in counterpoint to his bandmates. Sherwood joined Davison in the signature harmonies once sung by Jon Anderson and Squire. "Ritual (Nous Sommes du Soleil)" was the final piece of the main set.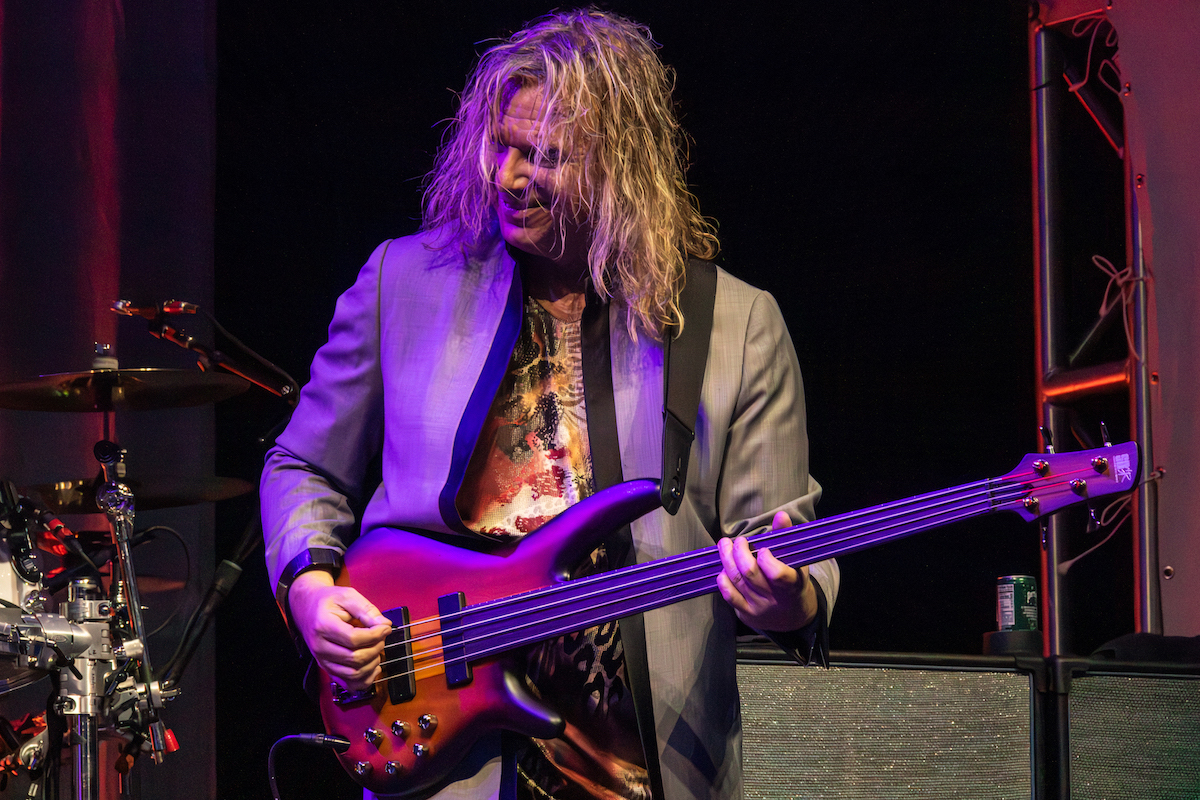 Yes returned for an encore with the durable classic rock staple "Roundabout," earning lively participation and singing from the otherwise studiously attentive audience.
Howe was in good playing shape while recovering from a cut to his left thumb, which had forced postponement of the tour's two preceding shows in Chicago and St. Louis. Trouble wasn't readily apparent in Denver until Howe was caught wincing and shaking his hand during a performance of the glistening "Starship Trooper" that brought the show to its conclusion. The audience in Denver was fortunate that Howe proved to be a trooper himself and played to his own high standards, although the set list was trimmed to omit "Going for the One" and the instrumental cover of Simon & Garfunkel's "America" that had been featured at all other stops on the tour.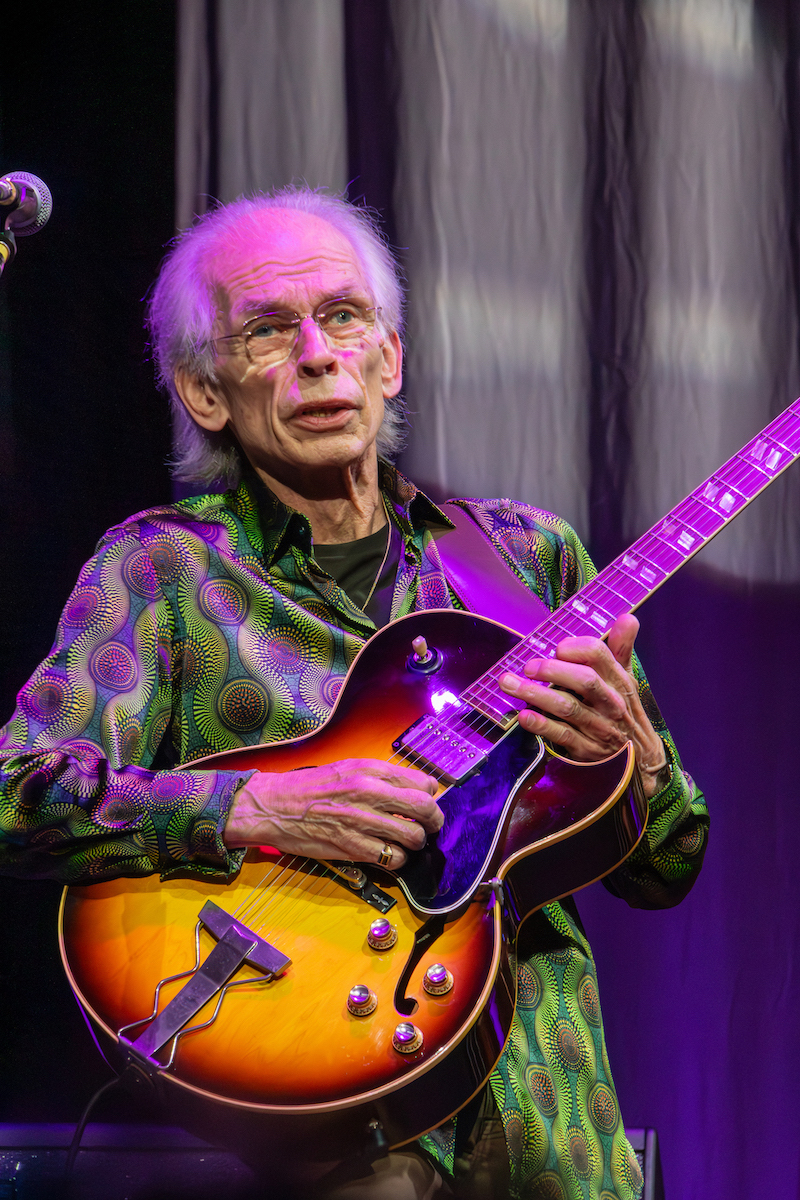 Opening the show was artist and frequent Yes collaborator Roger Dean, who gave a fascinating talk about his inventive career. Dean discussed early days as a student in industrial design and his unconventional but practical work designing environments for people on the spectrum of autism. A slide show featured early examples of Dean's set designs for concerts by bands including Yes, logos for products including classic video game Tetris, and fantastical album artwork.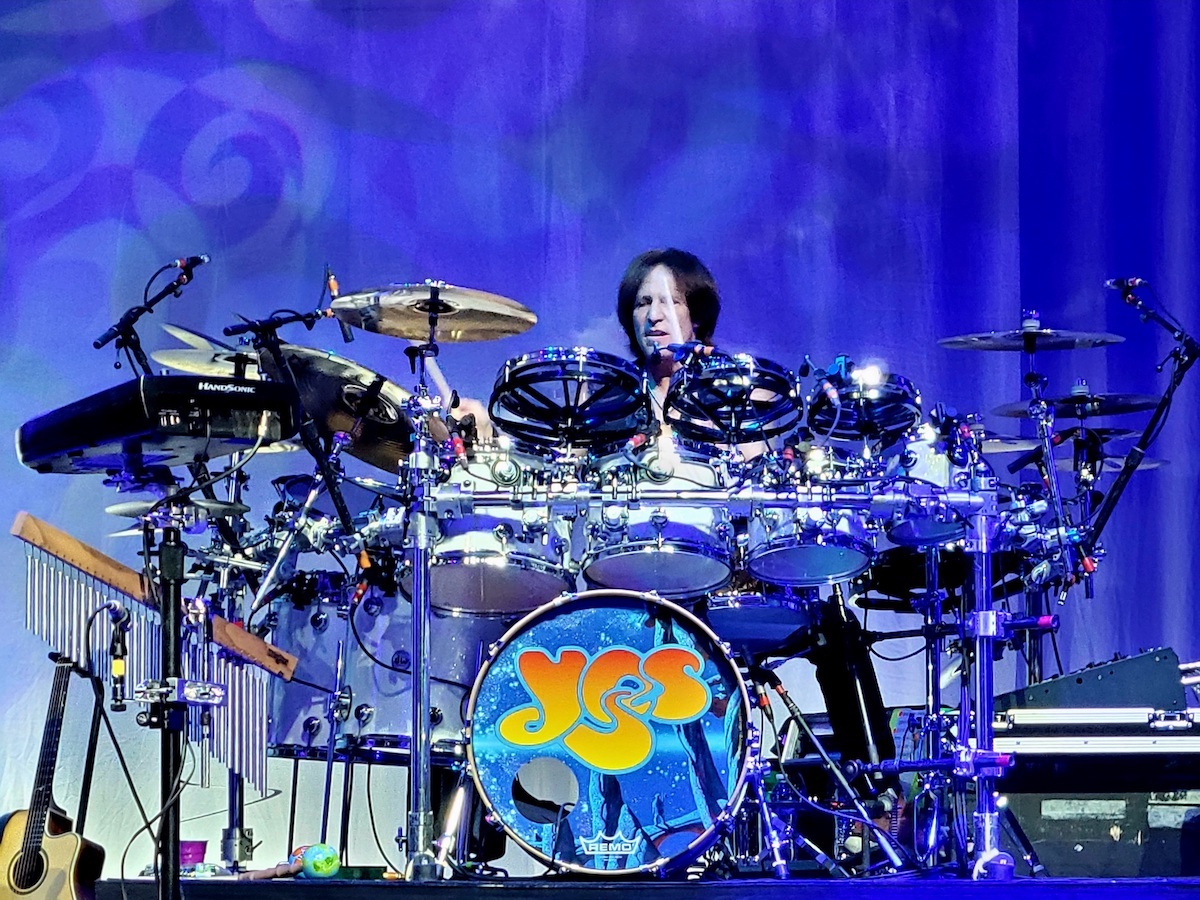 Photo © Jen Gaudette. Used by permission. All rights reserved.
Click here to read Big Takeover's 2011 interview with Steve Howe.
Thanks to Molly Wallace at the Paramount Theatre in Denver, CO.
Thanks to Paul Secord for the use of his photos. Thanks to Jen Gaudette for the photo of Jay Schellen.