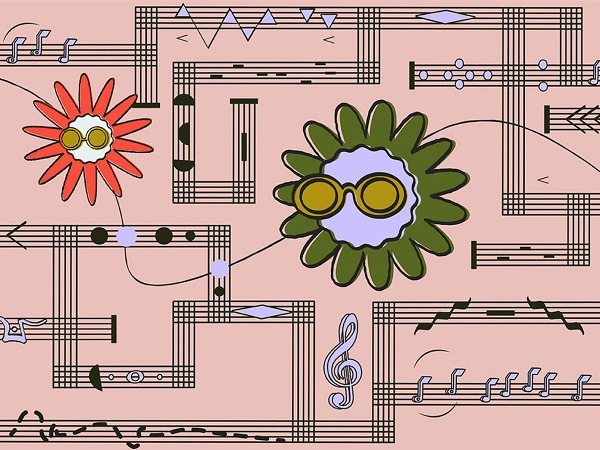 19 June 2020
Bandcamp, the online music service, once again take things to another level. Like before, where they did the courageous move of giving 100% of profits to artists, and they took another generosity-defying move. Again, they intend to donate profits, this time the platform intends to give their revenue share to the NAACP Legal Defense Fund. Coming at a time, when both the media and society is soaked with tension might seem controversial. Knowing where your funds go however, and knowing what you can do to help a fight for justice is rewarding. 
Lighting the flames of hope is essential. If only society embraced people of colour, they way embrace the music made by people of colour. Vast separations would not exist, nor would they divide us on a global scale. Every song is void of skin colour, it is not a form to be taken lightly, indeed music joins us. So, the many reasons to take part, and support a movement and musicians is something that is relatable.
Music fans, fans of art, can make a difference. After these tensions dissipate, we cannot forget the meaning, nor reasons. Though there is a reason as to why Bandcamp chose this date. The June 19 holiday commemorates the ending of African American slavery. Everybody who sits back and watches the news, the social media streams, and would like to do something, now can. Remember though, we are still in the midst of a pandemic, so without risk a difference can be made. 
Some artists to get you started;
Big Joanie – Sistahs 
Bandcamp  

Moses Sumney – græ 
Bandcamp
Babygotbacktalk – Space Jam 
Bandcamp 
Shamir – Cataclysm
Bandcamp
Skatune Network – Pick It The Fuck Up 
Bandcamp 
Yves Tumor – Heaven To A Tortured Mind
Bandcamp
Indigo Honey – Natalia, My Goth Gf  
Bandcamp 
Starchild & The New Romantic – Forever 
Bandcamp
Christelle Bofale – Swim Team 
Bandcamp
Dua Saleh – ROSETTA
Bandcamp
Pleasure Venom – Pleasure Venom 
Bandcamp

Oceanator – Tear the Fascists Down
Bandcamp
Beauty Pill – Please Advise 
Bandcamp

Algiers – There Is No Year 
Bandcamp
keiyaA – Forever, Ya Girl 
Bandcamp
Sneaks – Mars In Virgo 
Bandcamp
Jackie Venson – Make Me Feel 
Bandcamp
Proper. – I Spent The Winter Writing Songs About Getting Better 
Bandcamp