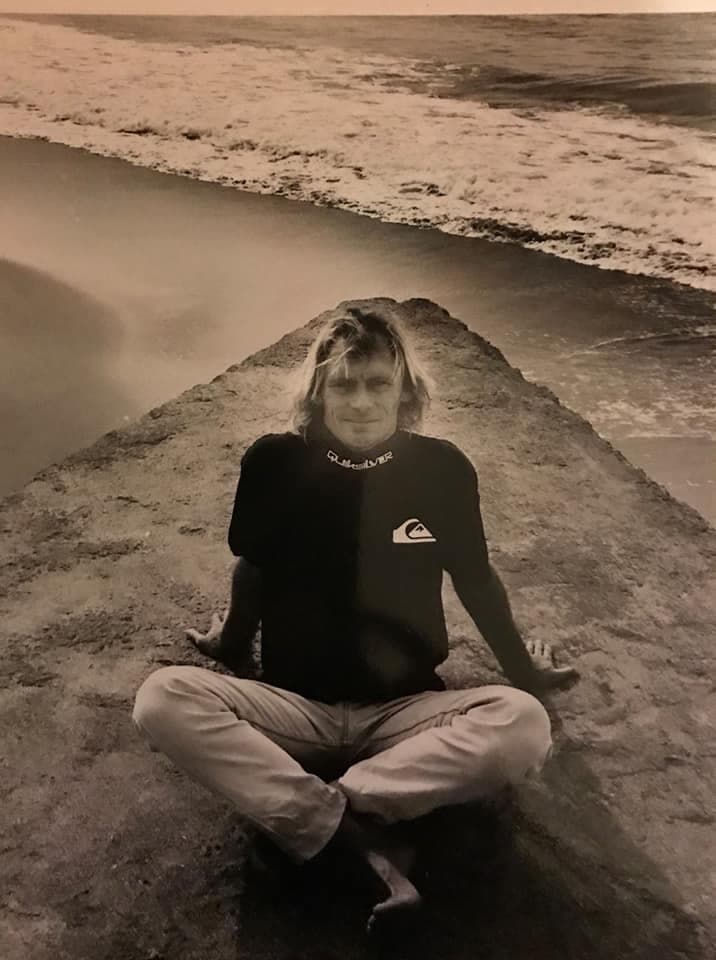 18 August 2019
On August 3, Australian music lost one of its most loved figures, in Damien Lovelock, vocalist for the iconic Celibate Rifles. Lovelock died at his Sydney home after a long battle with cancer that took a sharp turn downhill.
I got to know "Damo" sometime in the '90s. A larger-than-life character with colourful long stories from days living in a different, less sophisticated and probably more lawless Sydney, he worked on building sites in the early 1970's and went on to gain a Bachelor of Arts in Communication.
Damien was a raconteur on-stage and off, with stories about his encounters with Patti Smith and Lou Reed. Damo was no wallflower, with wit and a reputation for being a straight shooter, cutting fast with his sharp one-liners.
On tour with the Celibate Rifles in Europe, he was caught in a bank robbery. The robber demanded that bank occupants lay on the floor. Damo stood up and said:"No way dude I am not laying on the fuckin' floor."He was shot in the hand and afterwards rushed to hospital. With his bandaged hand, he made it to the gig that night- even after a doctor insisted he stay in hospital for a few days.
Born into a musical family, Lovelock's father was a respected jazz musician and composer who eventually left the family and moved to NYC. Damien was raised by his mother in Sydney and she sadly passed away when he was 19 years old.
Damien was completely enthralled by live music and frequented Sydney's import records shops. He was a fan of the Velvet Underground, Patti Smith and Television in the mid '70s. A decade, later he would play CBGB with the Celibate Rifles, achieving a lifelong ambition.
The Celibate Rifles formed in 1979 and were born out of the tidal wave effect of bands that Radio Birdman and The Saints had on the Australian scene. Sydney's underground music circuit exploded in the '80s. As Lovelock said at time, Sydney was as good as anywhere in world with its range of bands and the hundred or so live venues that bands could play.
The Celibate Rifles were one of Australia's leading underground bands. Damien was almost a decade older than his bandmates, who were essentially a garage band when they advertised for a singer. Lovelock believed the nascent Rifles had attitude and could really play, even while they were in their final year of high school.
They formed in the same stomping grounds of Sydney's Northern Beaches and attracted a similar audience as the early Midnight Oil. The Celibate Rifles were often seen as Midnight Oil's punk rock little brother band. A love of street-level guitar rock was common within the surf culture in Australia, but the Rifles were more than that. Their lyrics were world-wise and political – just not as obviously evangelical and political as those of the Oils.
Damien was a larrikin who had a supremely earthy intellect, calling a spade a spade, and was a sardonic social observer, full of humour. He and the Rifles never took themselves seriously. They were anti-rock stars. They took the piss.
The Rifles became an institution very quickly as they began packing out venues in the Sydney inner city and the beach areas. Their live shows were legendarily loud, sweat-lathered and always delivered. They were universally accepted as having one of the greatest Detroit-inspired twin-guitar attacks in Australia with Dave Morris and Kent Steedman. Yet, at times, they also nodded to left-field bands such as Gang of Four.
The Rifles began touring internationally in 1986, releasing 10 studio albums, three live records and numerous singles and EPs to international acclaim. Damien also had numerous side projects, including working with Louis Tillett (Wet Taxis) and Brett Myers (Died Pretty) in the stripped-back No Dance.
He did spoken word and released two solo albums with his band Wigworld. In recent years, he appeared at tribute nights, including "New York, New York", dedicated to the music of the Velvets to Voidoids era. He wrote books and developed a cult following as a national television figure with his soccer commentary, which gave him a separate fan base to his music.
With Damien's health slipping, live Rifles gigs became rare over the last two years. The Celibate Rifles were working on another studio album when Damien passed.
On a personal level, we are all shocked and saddened bu the loss of Damo. I am finding it gut-wrenching to write this. As one commentator said, losing Lovelock was like losing everyone's big brother. Damo leaves his son Luke Lovelock and thousands of fans and mates.