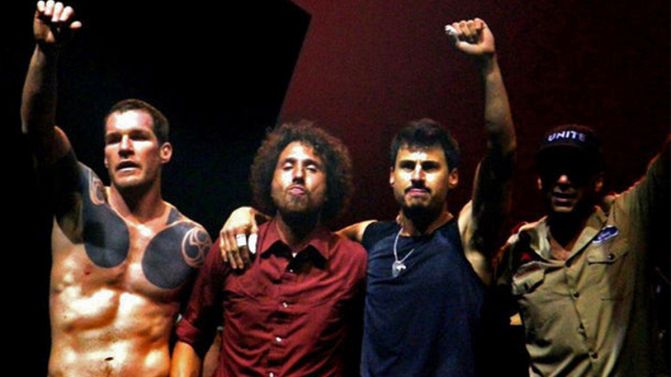 10 March 2020
We are in unprecedented times. The spread of the Covid-19 virus has hit the health of nations and the health of the global economy. Skepticism and of course conspiracy theories aside, this has rocked our reality. Across Europe, soccer and rugby games are now being cancelled and some even held behind closed doors. And now it has crept into the music scene. With Pearl Jam, Neil Young,  Madonna and Miley Cyrus all rescheduling/cancelling tours. Also the mecca of music entertainment, Coachella is under threat, planning to move from April to October over coronavirus concerns.
Pearl Jam Twitter statement; "It certainly hasn't helped that there's been no clear messages from our government regarding people's safety and our ability to go to work. Having no examples of our national health department's ability to get ahead of this, we have no reason to believe that it will be under control in the coming weeks," 

It is a humanitarian disaster on our door step. With governments placing us under an umbrella of sketchy, non-disclosure about the truth of the virus, and the eldery are the most vulnerable in society at the greatest risk. It is a scary time, and those artists taking the precaution of postponing tours is admiral, but we cannot forget about those artists. The ones who provide the much needed escapism from life A recession looms over that industry as it does over every industry. The misconception that musicians and artists are 'loaded', have 'unlimited funds' in this modern age has become a fairytale. The truth is that most established artists struggle the same as the up-and-coming ones. Personally I spoke in the last few months to a number of artists on the scene for over four-decades who have had to sell their prized guitars and equipment just to get an album finished. If artists stop producing, or cannot afford to make new music, fans suffer. It is as simple as that.
In the past the unselfish acts of musicians proved they could come together to help the less fortunate in society. But, there is no Live Aid style solution, as the banning on large public gatherings is on predominant for an uncertain period of time. Will it take old-school methods to solve the problem here, and now? 
In truth, as music lovers we have had it good in this millennial age. A monthly subscription for less than the price of a compact disc back in the day, has allowed us download, stream and hear albums both old and new. Works that the creative minds of artists toiled over within studios for months on end. Is it time to give back? 
Well, it's not the public's decision. It is down to labels, both big and small, streaming services and artists to come together. Take for example King Gizzard And The Lizard Wizard. A band less than ten years on the scene who, on one day dropped four live albums for download on Bandcamp. With all proceeds from the purchased downloads, going directly to the Australian Wildfire Fund. So, with that in mind do Tidal, Spotify and others need to look at that Bandcamp model a bit closer? Perhaps separating the artists affected by touring cancellations and Coachella from free download and set up a 'pay what you want' approach. Creating a fund on their sites not just for the headline acts, but those further down the lists, the support acts. Such as Fontaines D.C, Amyl & The Sniffers, Beach Bunny, the new outfits who are in the early days of their careers and need this kind of high-profile stage. 

We as the general public have gotten into the habit of taking music for granted. These aforementioned streaming services will suffer however, if artists cannot afford to allow their music stream in such a manner. Although Record Store Day will land in April, not all these outfits are included, and not all fans live near an independent record store. The models in the past, such as
Pledge Music
was an unsustainable format, and many artists now fund their recordings on their own sites under their own terms.
Gary Numan
is one example who is currently doing that. 
But with time against the industry, now is the time to come together. Alot of loyal fans already do fund their treasured artists, but it is not that specific market that needs to be tapped into. It is the casual, more 'take it or leave it' fan who needs to wake up to the current need. As there is no crystal ball as to tell us what the following months, weeks, and even days will bring. The answer to sustainability lies in the modern methods we have become unaccustomed to.