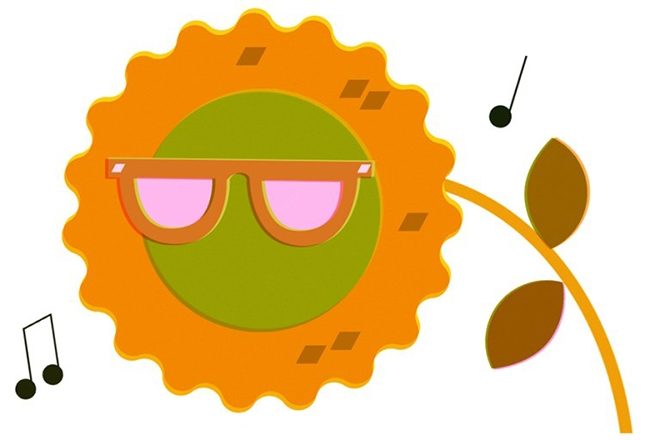 7 August 2020
The world and society at large, is in an uncertain surreal environment. In the midst of a pandemic that has taken lives and threatens our way of living. From the view of music, it is an art form that will endure. The primitive recordings of Robert Johnson survived a war, and still continues to influence. This pandemic will not overcome us as society, but it will affect the aspiring talent that we rely on. 
On March 6th, as tours were cancelled, I wrote that streaming platforms are crucial to incomes when music fans cannot travel to purchase music. These platforms are also important as they highlight upcoming artists. The misconception that 'music is not like it once was', is just that, a lie we tell ourselves out of love for long-standing artists. Music is as fruitful as it ever was. But my point about streaming platforms, and what needs to be done came to fruition two weeks later when Bandcamp waived its fees on March 20th. 
For 24 hours in an effort to help artists and labels struggling in the face of gig cancellations due to the ongoing COVID-19 crisis. The initiative was met with phenomenal public support, with fans purchasing nearly 800,000 items and putting $4.3 million into the pockets of musicians – making March 20 the site's biggest ever sales ever. So much so, Bandcamp's CEO Ethan Diamond noted that March 20 "was an inspiring day, and we heard many requests to do it again, so we're going to do exactly that (and a bit more)." 
Bandcamp are once again waving their fees and supporting talent. The act of support is exactly what is needed, although not just in the music sector, but across all areas. For the first-time user of the site, that music fan who now wants to get in on the artistic action, it is a minefield of bands and releases. With that in mind, and in no particular order, here are fifty recommendations. Crossing power pop, punk and solid rock. All of which give the proper bang for the buck. There are thousands of others, these are just a drop in the ocean that is Bandcamp, but the hope is that it may bring more to the site, and music fans will discover new sounds. 
1.James Clarke Five – Parlour Sounds 

Bandcamp
2.Dot Dash – Proto Retro

Bandcamp
3.Carol Pacey & The Honey Shakers – Bliss 

Bandcamp
4.The Toms – The 1979 Sessions
Bandcamp
5.Chris Church – Backwards Compatible

Bandcamp
6.The Persian Leaps –   Electrical Living
Bandcamp
7.SKYTONE – Without You 
Bandcamp
8.dunkie – Working To Design

Bandcamp
9.Gretchen's Wheel – Moth to Lamplight: A Tribute to Nada Surf
Bandcamp
10.Norman – Buzz And Fade
Bandcamp
11.Dolph Chaney – Rebuilding Permit

Bandcamp
12.Lisa Mychols & SUPER 8 – Lisa Mychols & Super 8

Bandca
13.Baby Snakes – Cause A Scene 

Bandcamp
14.Blaine Campbell – Under The Tidal Wave
Bandcamp
15.Shplang – Los Grandes Excritos {1994-2019} 
Bandcamp
16.Future Pilot AKA – Orkestra Digitalis 
Bandcamp
17.Empty City Squares – 337  

Bandcamp
18.Right Hand Left Hand – Zone Rouge
Bandcamp
19.Lannie Flowers – Home 
Bandcamp
20.The Armoires ‎– Zibaldone 
Bandcamp
21.Whimsical – Bright Smiles & Broken Hearts

Bandcamp
22.Strip Search Tramp – Assume The Position
Bandcamp
23.Theatre Royal – Singles 2010 – 18 

Bandcamp
24.Jo Beth Young (RISE) – Strangers 
Bandcamp
25.The Vertigos – Out Of My Head 
Bandcamp
26.The Hangabouts – Kits and Cats and Saxon Wives 
Bandcamp
27.Gozer Goodspeed – Running with the Outliers
Bandcamp
28.The Cosmic Array – Goldilocks

Bandcamp
29.The Tor Guides – Backwards In Reverse 
Bandcamp
30.LITHICS – Wendy Kraemer EP
Bandcamp
31.Ambulette – Too Bad About All Your Problems
Bandcamp
32.The Coolies – Uh Oh! It's… The Coolies
Note: Proceeds to ALS research. 
Bandcamp
33.The Grief Brothers – Thirty Five Years On Woodfield Street
Bandcamp
34.The Vapour Trails – Lonely Man 
Bandcamp
35.Snowgoose – The Making Of You 

Bandcamp
36.the black watch – Brilliant Failures

Bandcamp
37.The Allegations – Non-Neutered 1%
Bandcamp
38.The Reflectors – First Impressions 
Bandcamp
39.Blake Jones & The Trike Shop – Make 
Bandcamp
40.Roger C. Reale & Rue Morgue – The Collection 
Bandcamp
41.Twin Peaks – Lookout Low 

Bandcamp
42.Pop Co-Op – Factory Settings 
Bandcamp
43.Jetstream Pony – Jetstream Pony 
Bandcamp
44.Bobby Conn – Recovery 
Bandcamp
45.The Legendary Pink Dots – Angel In The Detail 

Bandcamp
46.The No Ones – The Great Lost No Ones Album
Bandcamp
47.BOYTOY – Night Leaf 
Bandcamp
48. Ezrat – Carousel
Bandcamp
49.Black Dresses – Peaceful as Hell
Bandcamp 
50.Sister Suzie – Don't Want To
Bandcamp 
51.Big Joanie – Sistahs 
Bandcamp  

52. Moses Sumney – græ 
Bandcamp
53. Babygotbacktalk – Space Jam 
Bandcamp 
54. Shamir – Cataclysm
Bandcamp
55. Skatune Network – Pick It The Fuck Up 
Bandcamp 
56. Yves Tumor – Heaven To A Tortured Mind
Bandcamp
57. Indigo Honey – Natalia, My Goth Gf  
Bandcamp 
58. Starchild & The New Romantic – Forever 
Bandcamp
59. Christelle Bofale – Swim Team 
Bandcamp
60. Dua Saleh – ROSETTA
Bandcamp
61. Pleasure Venom – Pleasure Venom 
Bandcamp

62. Oceanator – Tear the Fascists Down
Bandcamp
63. Beauty Pill – Please Advise 
Bandcamp

64. Algiers – There Is No Year 
Bandcamp
65. keiyaA – Forever, Ya Girl 
Bandcamp
66. Sneaks – Mars In Virgo 
Bandcamp
67. Jackie Venson – Make Me Feel 
Bandcamp
68. Proper. – I Spent The Winter Writing Songs About Getting Better 
Bandcamp
69. Emma Swift – Blonde On The Tracks
Bandcamp
70. Librarians With Hickeys – Long Overdue
Bandcamp