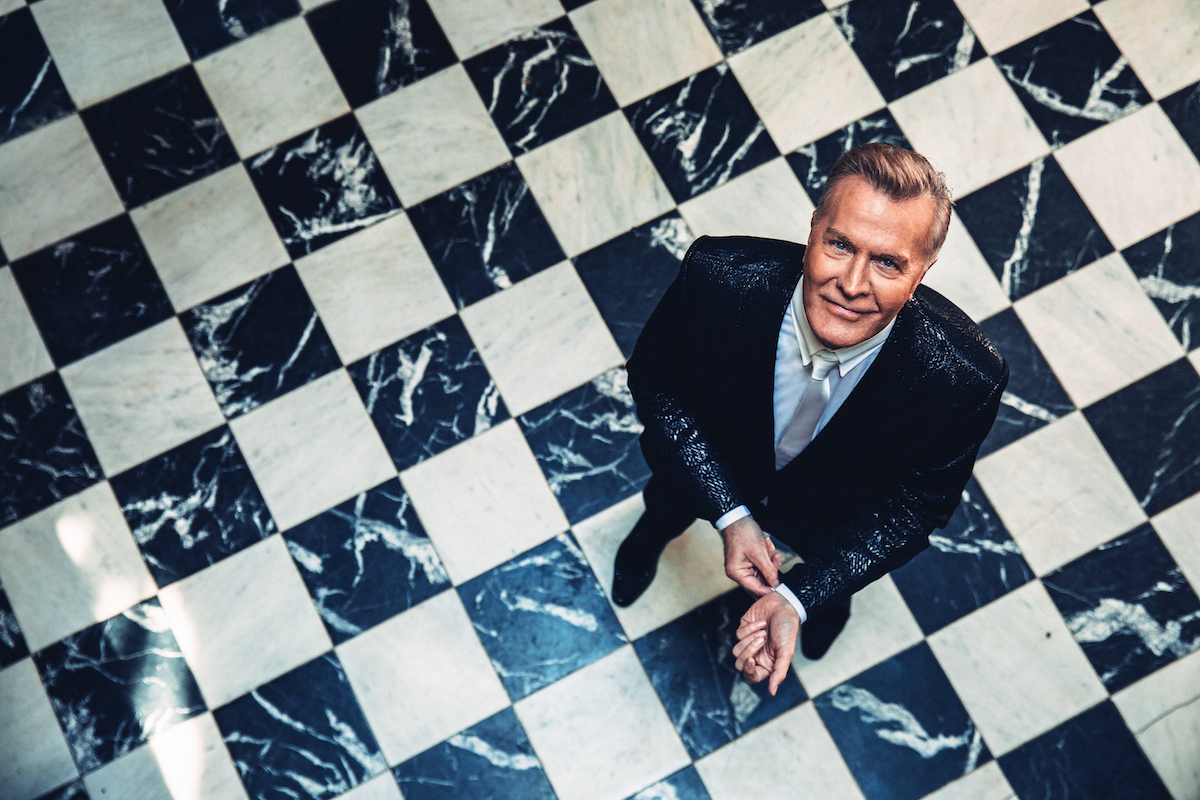 7 July 2022
When ABC hit the stage at New York City's Sony Hall on July 6, an enthusiastic sold out audience danced to the beloved New Wave band's hits from the 1980s such as "Poison Arrow," "The Look of Love," "(How to Be A) Millionaire," "Be Near Me," and "When Smokey Sings." Between songs, debonair frontman Martin Fry charmed the crowd with upbeat banter. Backstage afterwards, Fry was just as affable as he agreed to answer a few questions for The Big Takeover.
How does it feel to be back on tour now?
MARTIN FRY: It's been great. It feels different to last year. Last August, we were finally allowed to go and play live, and I drove up to Liverpool. We were doing Let's Rock [music festival] in Liverpool. They had about, I don't know, fifteen or twenty thousand people there. For the first few shows, the guys up there made nothing on the bar. People would go to the festival site with a picnic, sit down, and just watch the bands for twelve hours. [But] when I went in, I could hear Peter Hook playing "Blue Monday," *New Order** stuff, and the crowd were going wild. And a tear came to my eye. It was like, "Yeah, we're back!" We just toured in the U.K., and I noticed they're out for a really good night out. Like tonight. People aren't just waiting to have fun, they're determined. And they want to buy merchandise and vinyl. Also, I think a lot of people turned to music as comfort during the [COVID-related] lockdown, definitely. But I think people do value music more now because we got attached to it emotionally. And nobody really knew if [live music] was coming back for a while.
Were you able to work on music during the lockdown?
MARTIN FRY: No, I live in London, and I've got a nice garden, so I painted my shed three times. It's very psychotic behavior, where you just do repetitive behavior. Me and my son, we just painted things for about three months, just for something to do. Completely pointless.
So it must feel good to get back out on tour, but has COVID continued to affect you at all?
MARTIN FRY: We played last week with a full orchestra, and the guitarist in the U.K. and the first violinist both have COVID. So everybody assumes they were kind of kissing each other or something! [laughs]
After you finish this North American tour, what's next for you?
MARTIN FRY: I play some festivals in August, back in Europe. But yeah, it might be time to make another record. It would be nice to make another record, because I'm working with a lot of great musicians. It would be really nice to get in the studio.