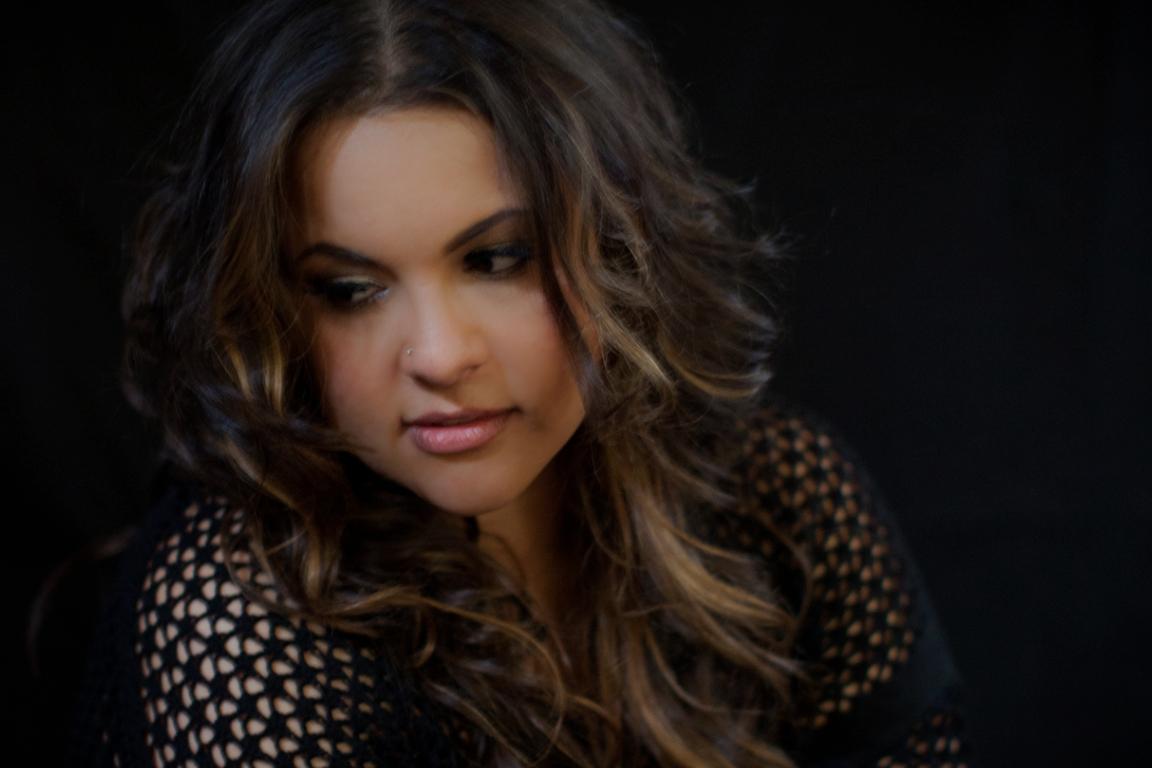 22 August 2022
Can you tell me a little about the musical path that has led you to where you are today?
Joanna Pearl: My musical path started in my mother's womb when my Grandma Joan sang "Joanna I Love You" by KC and The Sunshine Band to my Mom's pregnant belly. Yep, I'm named after a song (and my Mom's Mom).
Growing up, we moved a lot, and the only thing constant was music. Whether we were cleaning the house, at a family event, or me playing with my beloved karaoke machine alone in my bedroom. Ultimately, I felt like music was the only thing that understood me… so I followed it. It made me break my shyness and try out for high school Show Choir and TV competition shows, and I finally found songwriting, which changed everything. 2010 I met my musical mentor, Thomas Barsoe. After a particular recording session, I remember him saying that I was a "diamond in the rough" lol – let's just say he did a lot of polishing to help me shine.
The Universe has been gracious to me and extended opportunities to work with some of the best in the biz… I'm hoping some of that has rubbed off onto me.
Are there any specific artists who you would say have acted as influences on you, and perhaps people outside the music sphere who you admire too?
Joanna Pearl: So many artists have influenced me both indirectly and directly. From the earlier days listening to the radio – Mariah, Whitney, Celine, Dolly, Wynonna, Fatih Hill, Garth Brooks, Led Zeppelin, Aerosmith, Aretha, there are a lot. Direct influences – my Italian Illinoian Grandpa, Tony, he instilled in me that I was able to do anything I wanted. I might believe that too much, lol. My Grandmother – the strongest woman I ever knew. My mentors and those I have been fortunate enough to work with – Thomas Barsoe, Laurianne Gibson, my trainer Amanda Fritscher, I feel like there is a piece of something I admire about everyone that is close to me.
Working with Chicago must have been an exciting experience. How did that come about?
Joanna Pearl: Working on the Chicago track was incredible. It's a once-in-a-lifetime opportunity. My friend, world-renown percussionist Jackie Bertone, played a huge part in this whole connection. He was kind enough to share some of my music with the producer of the album, Joe Thomas, and they needed some female vocals for a project. Joe played my stuff for Robert (Lamm) he liked my voice, and it made the album. Even writing this, I don't feel like I am talking about myself… I think I am still in shock.
What was it like recording with them, and is there anything important that the experience taught you?
Joanna Pearl: Between Covid and the locations of everyone, almost all the parts were done remotely. My part was recorded in Temecula, California at a local studio. Joe produced me over the phone – which was a first for me. But Joe was so patient, kind, and uber talented – he made it super easy.
Your debut release, Sensitive Material turned heads with listeners and critics alike. Are there any plans to follow that up any time soon?
Joanna Pearl: Sensitive Material EP was such a labor of love. We had no idea how it was going to be received. I am thankful that the response was so positive. Equally, the Christmas Single "A Little Bit Of Heaven" and my latest single, "I Am Woman" has also been received well. ABSOLUTELY there is much more coming! I've been writing on my own and with co-writers… as a matter of fact, we're working on the next single now, due out October 2022!
_ Having spread your wings further with the vocal work of "The Mermaid", are there any other areas that you would like to test yourself in? Again, musically or otherwise._
Joanna Pearl: There are so many things I want to do both professionally and personally. I love to challenge myself and grow in all areas. Musically, writing in different genres, singing in different languages ("The Mermaid" parts I sang were in Portuguese!) I feel like I might do a play someday… I would love to be the voice of a Disney character… In a nutshell, I want to do it all, but I want to do it all really well.
And where next for Joanna Pearl, both musically and personally?
Joanna Pearl: Thank you NEXT, lol… In the immediate future of Joanna Pearl – the upcoming single in October and album in the first quarter of 2023. In the meantime, doing some shows with my 10-piece band SoulCal… Launching a fashion jewelry line called "PearlArise" that will benefit women's charity organizations, singing the National Anthem at the Ontario Reign game December 17th and many more things… keep your eye on JoannaPearl.com and my socials for all the developments.
And on a personal level, finding that perfect piece of property in Temecula to build my dream home… Joanna Pearl never has small goals! <3
https://joannapearl.com
https://soulcalband.com