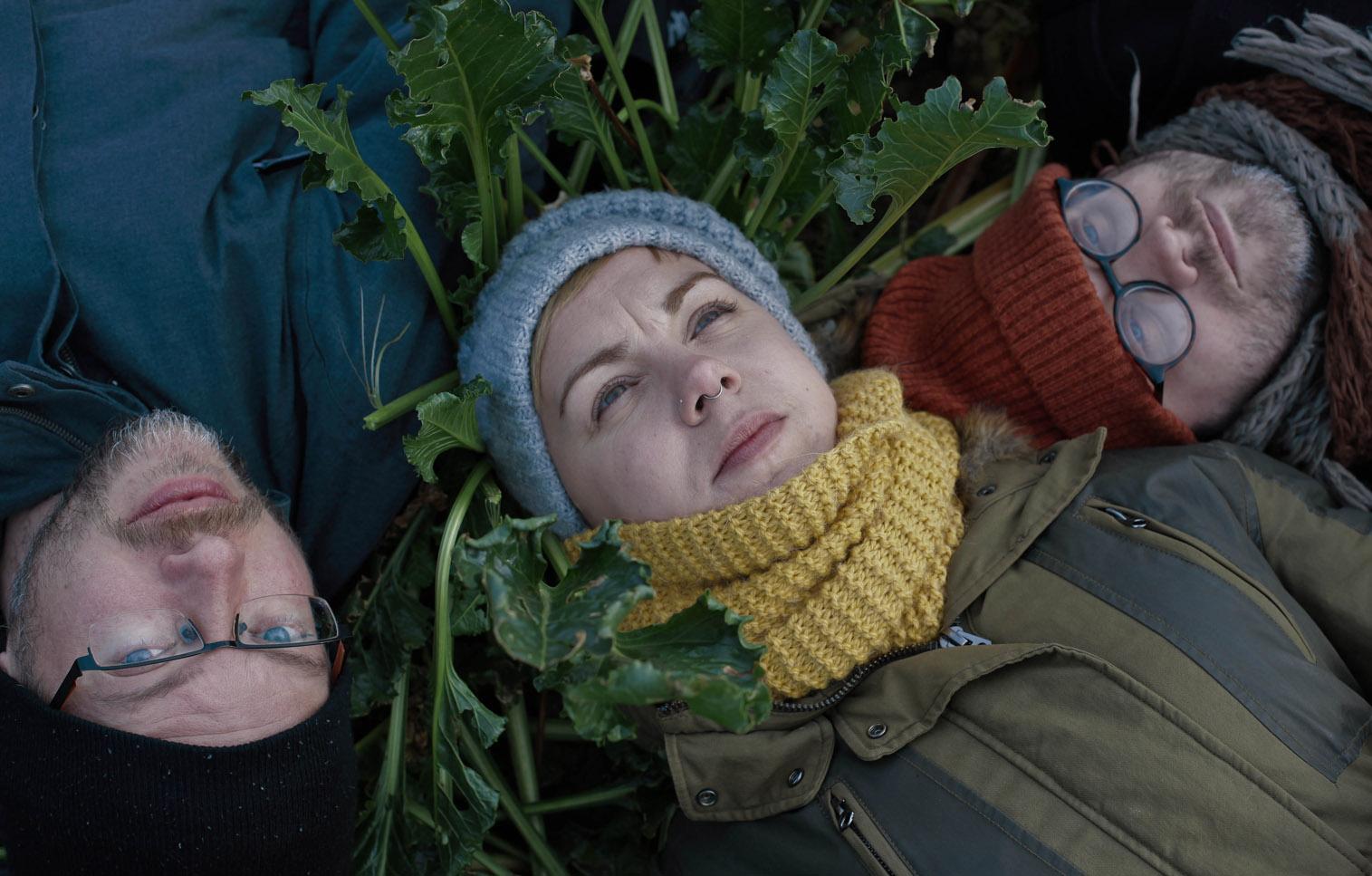 9 June 2020
Broads has a track record of making fascinating and cinematic music, and a recent turn towards an even more minimal approach and a collaboration with Milly Hirst has led to some of their most striking and understated music to date. I sat down with the East Anglian duo to find out more.
Listening to Broads it feels that there is a real sense of place and the landscape around you, is that intentional or does it just sort of seep in via osmosis?
BROADS: For the Ollust album, this was very much intentional – the first time we'd really built a record around a concept (whether that makes it a concept album I'm not sure). We wanted to include a sense of landscape, culture and community in the writing and the live shows. Norwich is quite an isolated city in many ways – there's no motorway connection to the rest of the country, and I think that's helped to develop a Norwich approach to music – bands and artists from these parts tend to have a unique "something", regardless of genre.
You have worked with Milly Hirst before, why do you think it is that you fit so easily into each others sonic worlds that you keep coming back for more?
BROADS: Milly is just the best person to work with – we've been collaborating with her off and on in various guises for over a decade – she's brilliant at carving out her own little niche within songs, and she's been a real driving force in the making of Ollust. She's an amazing songwriter in her own right, and her voice is such a lovely, unique instrument that having her involved always takes things in new, positive directions. On a personal level she's one of our closest friends, and probably stops Mark and I bickering quite as much as we might otherwise…
What do you think Broads and Milly bring out in each other, both musically or otherwise?
BROADS: Milly's really good at seeing the bigger picture – Mark and I can have a tendency to get bogged down in the tiny details when it comes to recording and mixing, so having Milly around always makes it easier to work towards broader aims. Not wanting to put words in Milly's mouth, but I think she'd probably say that working with us brings out her experimental side – on Ollust we really egged each other on to come up with new and different ideas, and we tried them all. Writing and recording as a partnership meant that nothing was discounted, and there are instruments, structures and recording locations/techniques that simply wouldn't have been there if it had just been the two of us.
The video for "Happisburgh" really adds something to the music, does one inform the other or do they grow together?
BROADS: For "Happisburgh" (and "Strangers'') Mark kicked off the writing process by taking a bunch of go-pro film footage of the locations, then returning to his home studio and improvising piano parts along with the footage which were gradually re-structured into songs. So I suppose in those cases the video came first. While Mark was wandering about with his camera, I was trying to capture ambient noise from the location – a lot of which got manipulated into the middle section of the song.
Ollust is a much more minimal affair than your previous albums, how hard is it to make your musical point with less musical building blocks to do it with?
BROADS: To be honest, it's actually quite a liberating experience – Field Theory and A Small Box Over a Global Goal were both really layered, textured albums but I've always taken the approach that if something isn't necessary for a song's development then I'll put something else in, or just have nothing there at all. I suppose Ollust sort of took that to the extreme – we got really interested in the idea of building songs around as few sounds as possible, and the role that silence plays as an additional 'instrument'. I love a lush production as much as anyone, but there's something about artists who make the most of a small array of sounds that I find comforting – whether that's Max Richter, Luke Abbott, The Mountain Goats or Alienbaby Collective.
There are actually quite a lot of different instruments on Ollust – Piano, viola, voices, synths, samples, MIDI stuff, field recordings, guitars… they're just kept separate from each other in the main :)
Where next for Broads? More collaborations planned, or tours or live shows on the horizon?
BROADS: Haha, who knows? We had to postpone our Ollust tour when Coronavirus hit, and we're hoping that we'll be able to rearrange those shows before the end of the year. I'm putting some time into my label, Humm (Special Deluxe EP out next week!) and Mark and I are starting work on some new stuff (probably an EP/mini-album) that will hopefully take shape over the course of the summer. It's been a hard time to get motivated about music (the tour cancellation bummed us out for weeks) but we're back on the wagon and excited about making new noises. In the meantime, we invite you to come discover Ollust and our other releases HERE
Thank you very much for you time