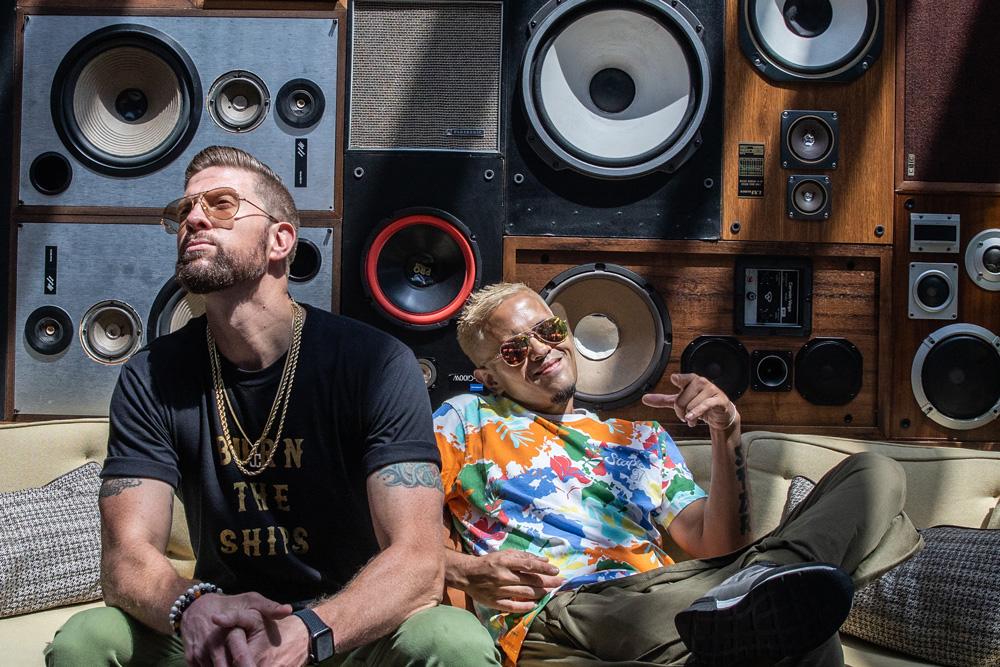 14 September 2022
As always, let's start with a bit of background. How did the band come together, and what musical paths brought you to where we find you today?
Keela: Bonzai came about after years of myself and Taco performing together under a different entity where we wanted to rebrand ourselves and treat our musical endeavors with more seriousness and dedication, not just the party side of it like in previous instances. I was lucky to link up with Madison and Taylor, who had the same attitude and same sense of humor, direction, and passion. We got the influence while thinking of a name, and a certain 80s movie was playing in the background, and it just clicked….BONZAI!
Okay, I'm going to go straight for the obvious. West Tennessee is a region more associated with country crooners, bluegrass, and rockabilly. How hard is it to be a rock-reggae band based in such a location?
Keela: Majorly hard. You don't have enough like-sounding or like-minded musicians to lean onto with touring in the area and have to go further than normal outside of our home to find those types of fellow colleagues, so we don't feel stuck on that metaphorical island where we're from. When we first started some years ago on the scene, we were literally the only ones we could find doing our sound. Our sound wasn't something being sought after in the area as it was all about southern rock or gangster rap for the majority. We had to do a lot of scratching to get in certain places and try to fit into weird situations just to get our sound out for sure.
This brings us to your influences. Who inspires you musically and otherwise, and which artists' music is infused and echoes through the sound you make as Bonzai?
Keela: Growing up, Taco and I were definitely influenced by our personal big 3….Sublime, Three 6 Mafia, and 311. But, even those were just the main go-to's. We have so many influences that it would literally take up this whole Q&A.
America has always been where cultures collide and create new musical forms. Was there anything conscious about how you forged the sound of the band or was it more a case of just going with what felt right?
Keela: Different and diverse cultures definitely molded our sound in ways to what you hear now. We were across the board with what we listened to and who we had as friends as well. But also, we always do what feels right and never corner ourselves to conform to a certain sound. We're not scared to add any sound or genre and make it our own in different parts of the songs we create.
You have quite an impressive resume of bands with whom you have shared the stage. How much fun is it on the road with the band, and how well has the music been received?
Keela: The road is definitely a second home feeling for us. It just feels so natural to go out on stage and experience different cities and people every night…., especially with bands that we respect. The fans have shown so much love and have had the chance to meet so many rad folks from coast to coast over the past year and a half….been really grateful for all of them who show up and show out on a nightly basis. Plus, the antics in between shows on the road with us are never dull moments.
You have recently signed to Last Minute Music. What do you hope that means for the future?
Keela: With the new team behind us, we have finally found people to work with and grind out as hard as we do. 24/7 mentality with ideas, thoughts, and just a 'get the job done' focus is great to have your back with. We're not only hoping, but we know this will lead to more people getting to hear our sounds which is all we've ever really cared about. To make connections with people to help make their lives, no matter how shitty or great, just be even better as long as we can provide that musical escape for them.
What can you tell me about the debut album planned for next year?
Keela: Man, so good and so proud of what we have laid out for this album so far. We've recorded around 17 songs and plan on recording around 4-5 more to make sure we get to cherry-pick the best of the best. It's a rollercoaster of musical sensations. Just when you think you got the grasp of the direction, BOOM, it will take you on a whole different journey which we're all about. We're shooting for a springtime release so that we can kick off the warming-up season with the perfect soundtrack.
And where next for Bonzai?
Keela: Touring, lots of touring. New singles that will lead to the full-length album. Plus, there are probably other endeavors that we have up our sleeves that we can't unveil just yet. Our creative minds never stop.
Thanks for taking the time to talk to me.
One Margarita single
Live (My Turn live footage comp)
Instagram