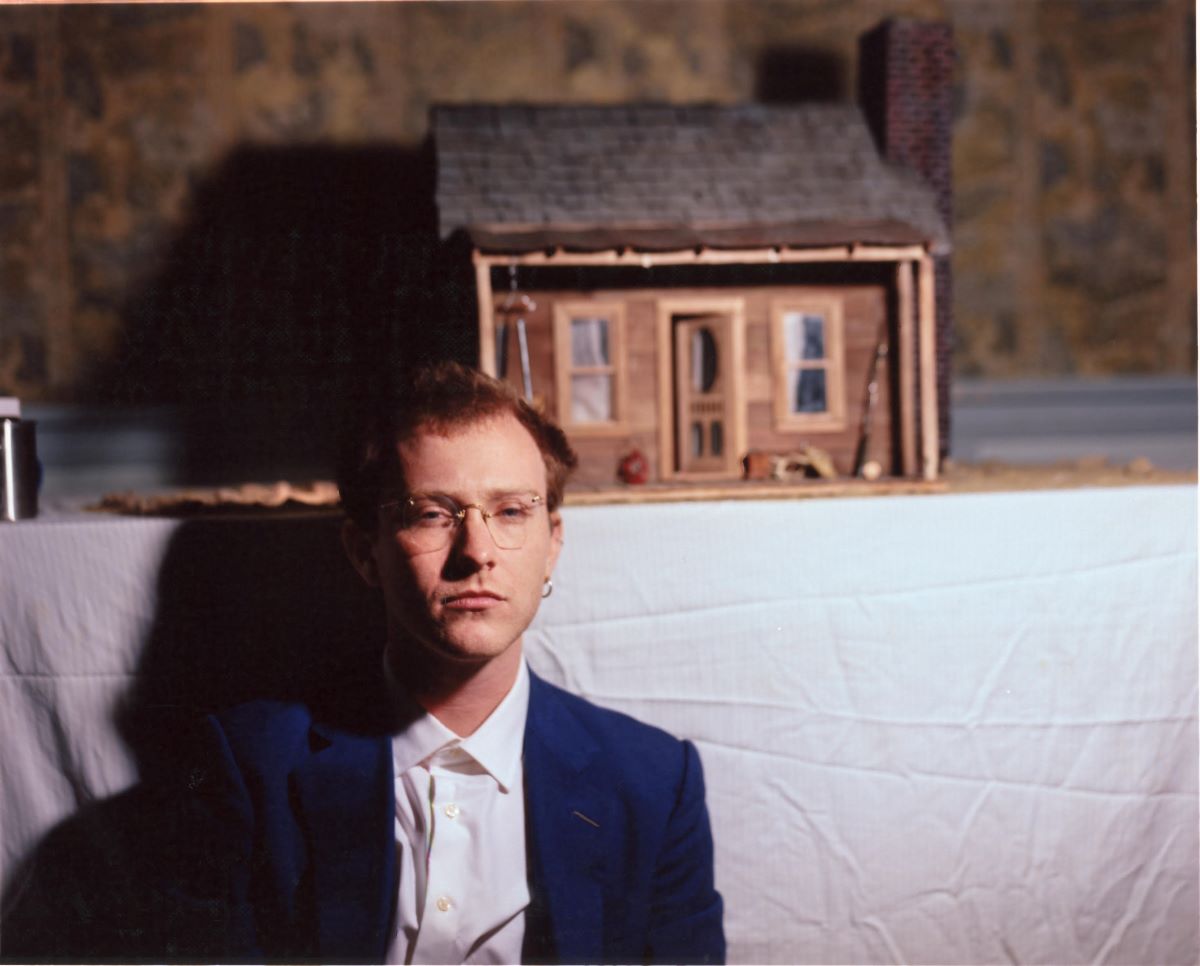 18 June 2021
Relaxing in the late springtime sunshine at a table outside the hip New York City nightclub Bowery Electric, Brutus VIII seems relaxed and upbeat – far from the rather dark, intense persona he projects in his complex electronic-based music. Though he was born and raised in Los Angeles (as Jackson Katz, his real name), he's in New York pondering a possible move here, as well as a performance opening for Black Lips at the venue TV Eye on July 8. He's also promoting a pair of projects: his new album, Beyond, that just came out in May, as well as a short film, Sylvain's Hunt, which is currently on the festival circuit. After belonging to bands such as Current Joys* and Slow Hollows, he talks about what it's like to step out as a solo artist with this latest work.
With this new album, is there anything in particular that you want to get across to listeners?
BRUTUS VIII: It's definitely more honest than I've been on a record, lyrically and emotionally, so I hope people can relate to that – the vulnerability of it, and the emotion of it. I think there are moments that are equal parts angry and sad. I am obsessed with music, and when I think about the records that I really love, they're records that I connect with emotionally in that way. Like when you're seventeen years old and you discover the Velvet Underground and you're crying to "Pale Blue Eyes"! That is the goal for me: I want to connect with people in the way that those records connected with me. That's the dream. But I do think this record was also an exercise in production and what I can do with electronics. The producer I work with, Nicholas Noneman, we both were trying to push ourselves to do weird shit and have fun – get excited, and also laugh a little. That usually means it's good.
How did you come up with your own distinctive sound?
BRUTUS VIII: For this record, specifically, that was a big thing that I was keeping in mind. My influences, I feel, are very apparent when you listen to it, you do notice it. I wanted to still have that factor, but find my own thing. How I did that was by not trying to emulate anything and just trusting my gut. My music taste and inspiration tend to be bands from the past, such as Bauhaus, but I was trying to also find new music that I really liked – mostly electronic music and production-based stuff – and lean in that direction. And then trying to combine all of my musical tastes into one. I want it to sound as original as I can possibly make it while still feeling like I am being honest in my voice.
What made you decide to create the Brutus VIII persona instead of using your real name?
BRUTUS VIII: Before I started doing this, I was a drummer – so I was always in the back. I was always supporting someone else's project. I think I was, in a lot of ways, scared to be in front. So I thought, "If I create this persona, I can be more honest than maybe I would be if I didn't, and then in that way, I can be the frontman." Also, the live shows are a little aggressive, and I thought I, as Jackson Katz, am not that person, but I wanted the live show to be very raw. So I made this persona. I thought it would unlock something in me that would let me do it. The artists I love are in that goth vibe: Peter Murphy, Nick Cave. Deep voiced, very confrontational Iggy Pop types. That doesn't really feel like me in my day-to-day life, but that's how I want to perform, that's what I want the shows to be like. When I first started this thing, I wanted to be one of these unhinged goth male divas.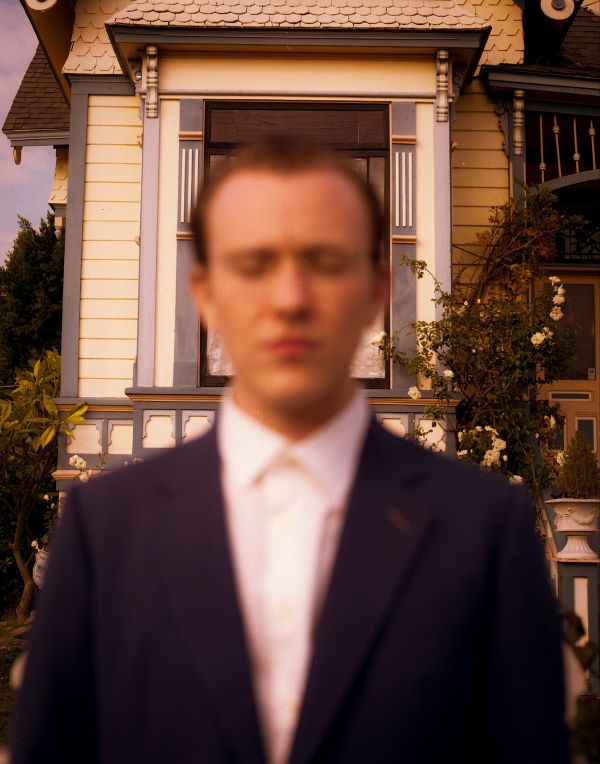 You also are a filmmaker – you co-wrote and scored _Sylvain's Hunt. How did that come to be?_
BRUTUS VIII: My friend Jacob Rubeck who plays the son in the film, told me the story about his dad taking him and making him hunt as a really young boy, and how it really scarred him. He's an amazing storyteller and it was so fascinating, so I got really inspired by his story and I thought it would be so interesting to put him in this film and have [his character] live in a weird absurdist world where the son and the father have no eyes.
How did you decide to use your music for the film score?
BRUTUS VIII: The film came first, the idea of it. [Co-writer/director] Theo Cohn and I used to play in bands together, so we were both involved in music, so as the movie came up, immediately we talked about, "Who's going to do the music?" We realized it would be a cool way to tie it in with my record. Since the record was done by the time it was time to score the movie, I was trying, as much as I could, to incorporate different musical elements from the record into the movie score, so the movie like a companion thing to the record. We're doing the whole festival business with the movie now.