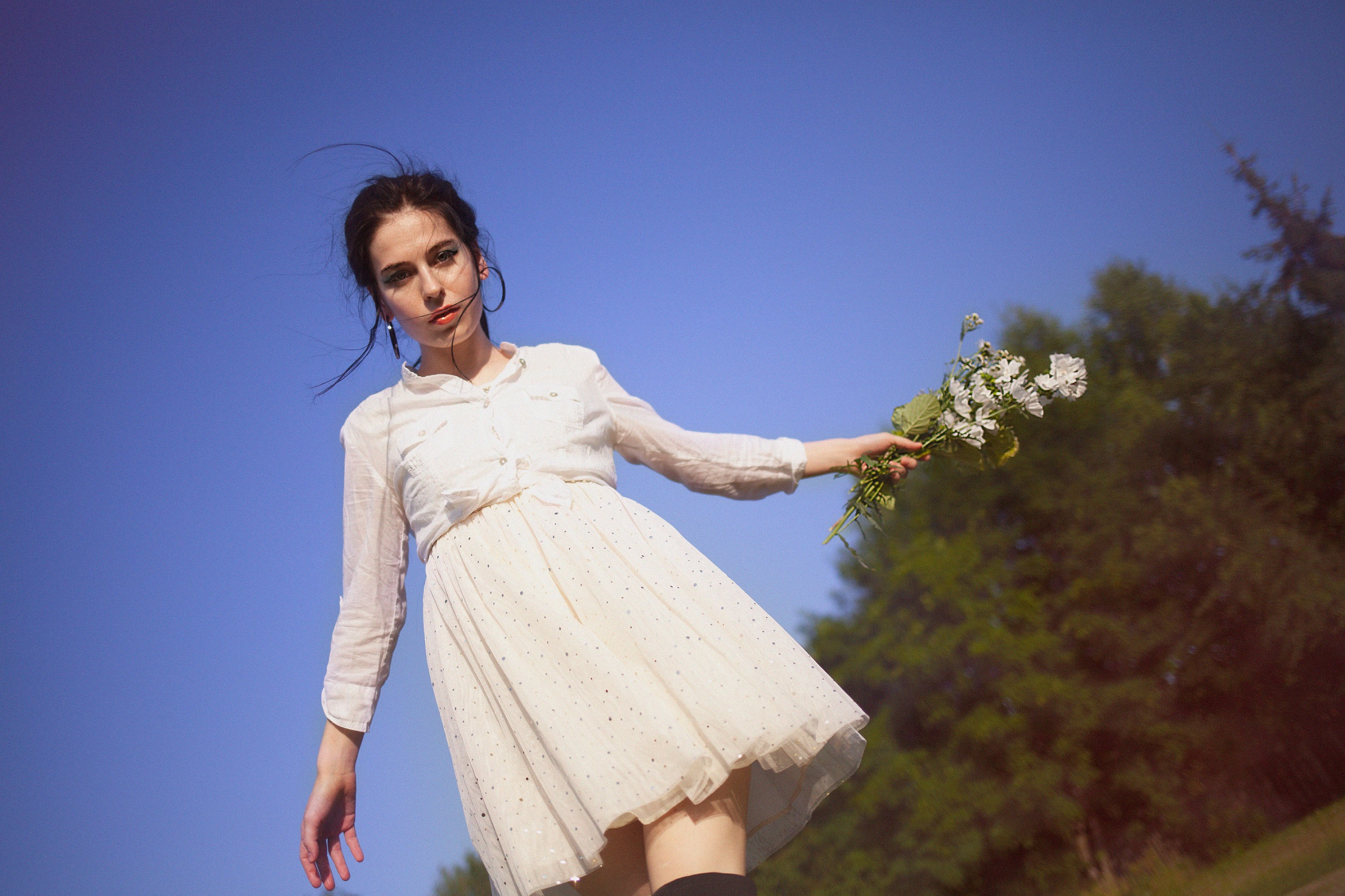 17 December 2022
JoobieSeaz, a duo from Lille, France has been self-releasing singles relentlessly the last couple years and are making their mark. You can hear all the singles on a recent collection entitled Pitch Black: [The Singles] dropped via Pyrrhic Victory Recordings earlier this year. Hyponotic, gritty and determined.. JoobieSeaz will dance in your subconscious while you enter their groove and submit to their dark and witchy vibes. We had an opportunity to talk to the band about their history and current and future plans.
How and when was the band formed? Tell us about your musical history, individually and together.
Lola: We met thanks to a mutual friend, when he realized that we got along, he was jealous. He wanted to be the only friend for each of us and tried to interfere with our further communication. Alex had to look for me on the Internet to make an appointment together.
Alex: Lola said that from childhood she loves Velvet Underground than surprised me very much. As it turned out, our musical tastes were very similar, we talked about music, exchanged discs. In the same year, Lola entered the Academy and was looking for a neighbor for rental housing. We became neighbors, best friends, organized a film production and finally our band. It was a lot of fun, like a non-stop party.
How do you write songs? Tell us about your writing process.
In our apartment we built a studio, every morning we met for coffee, played instruments, most often it was a bass guitar, we love to start a song with a bass line. Later we specially meet to develop ready-made ideas.
What does the band name mean?
We do not know what this means, this phrase was written on the door of our apartment, which we rented in the suburbs.
What do you enjoy most – writing, recording, or performing, and why?
Lola: Most of all I love pleasant sensations that arise in the process of creating music. You connect the details, try to come up with something resourceful, some kind of magic arises, a finished, holistic work appears, I am completely delighted with this.
Alex: I like to combine sounds, different melodies, build something new out of them, also I like mixing process, when it starts to sound like music all that madness, which we played.
You just released a collection of singles [Pitch Black: The Singles] (see below) that were originally released sporadically over the past couple years. What can you tell us about this collection of songs?
We love to release music by singles, each track as an independent work. We release a single, shoot a video If we want, everything turns out by itself, this format is most convenient for us, it corresponds to the modern pace of life, now is the time for quick messages, quick information, people listen to music in playlists. The album format also has its advantages, we will definitely try it in the future. We can say that a collection of singles is such a test option for a future album.
Is there a particular theme or message JoobieSeaz wants to assert with its music?
Lola: The most important message in everything that I do, not only in music – I preach a party lifestyle, I think that at every moment of life you need to have fun even if you do something unpleasant or serious. But still better to beware of serious.
Alex: I always take the path of most resistance, I just love to add spice to everyday life and see what happens. I love that crazy energy of well-plotted scenarios. You know that life makes stories so confusing and unrealistic that if the screenwriter puts it in the basis of the film, no one will believe him. Everyone will say what kind of bullshit, well, I really love this all. This is my music.
The band recently relocated to France from Russia. How has this move affected you, and do you think it has affected you artistically?
These are new conditions, new trials, new tasks, a whole adventure. It is important for the artist to change the landscape outside the window, seek new impressions, travel, meet new people.
What are some artists or songs that inspire your music?
Lola: It was Rose Williams, Robert Schumann, Eurodens, psychedelic rock, 70s.
Alex: I used to listen only to rock music of the 60-70s, now I try to learn as much music as possible, looking for cool tracks that inspire me. Any musical genre is creativity, art that deserves attention.
What is next for the band? When can we expect new music and performances?
We are preparing a new video, we have a lot of new music. Very soon we will begin to perform in France, now we are solving organizational issues.
Instagram
Pyrrhic Victory Recordings