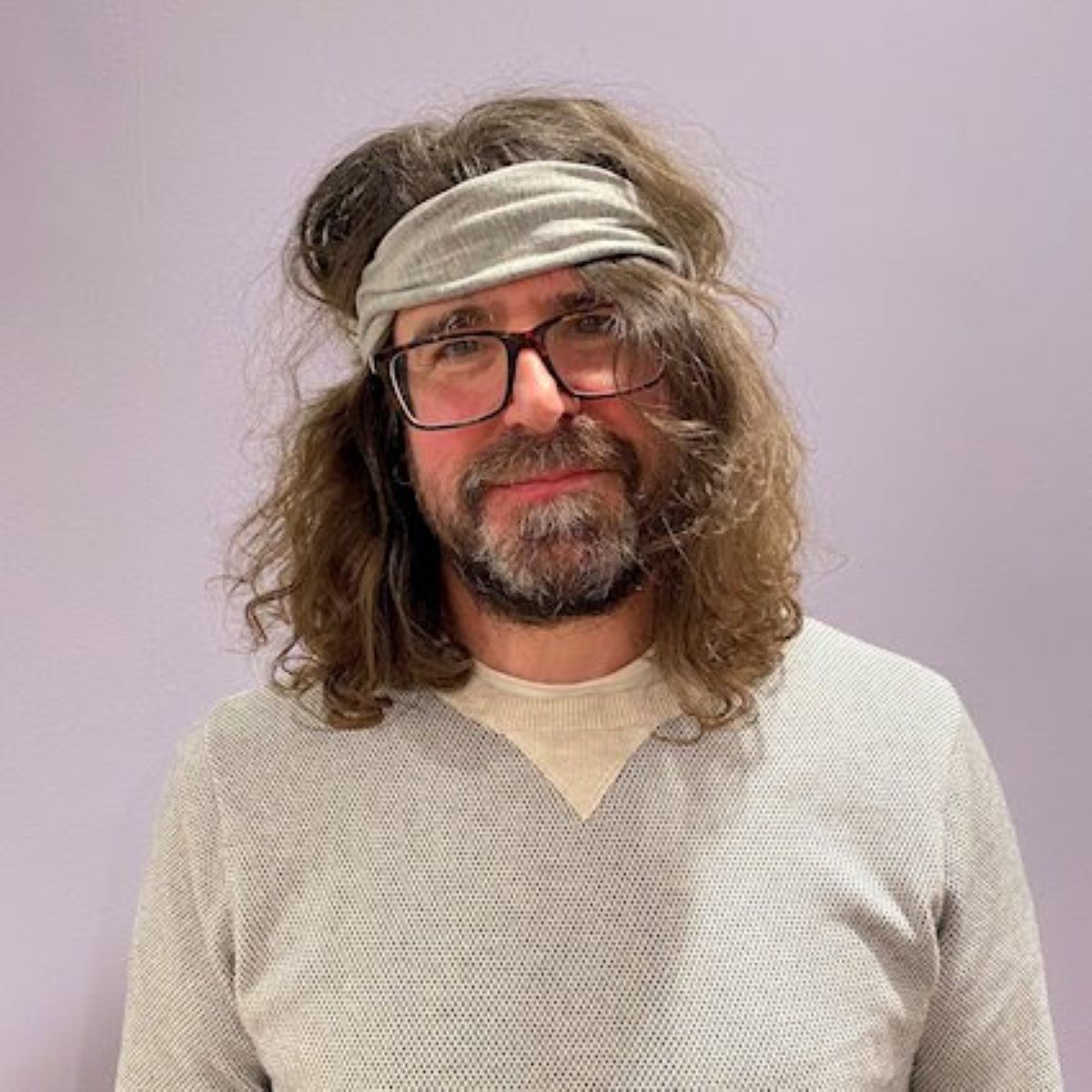 7 July 2021
Lou Barlow has had one of the most enduring and celebrated careers in indie rock. Starting in 1984, he was the bassist for Dinosaur Jr., which quickly became one of the pioneering bands in the genre. He then went on to form Sebadoh in 1986, and that, too, became another leading alternative group. In 1993, he created yet another influential band, The Folk Implosion, who scored an international hit with the song "Natural One," which appeared in the striking 1994 film Kids (Barlow contributed other songs to that soundtrack, as well). In 2005, he re-joined Dinosaur Jr., and he's also continued to work with Sebadoh in recent years. Along the way, Barlow also pursued a solo career, releasing numerous solo albums – the most recent of which, Reason to Live, just came out in late May via Joyful Noise Recordings. Calling from his home in Massachusetts, Barlow talks about his latest work and his legacy.
What made you decide to do another solo album now?
LOU BARLOW: I was doing a subscriber series, where people were paying a fee to receive a monthly release from me. I did that from May 2019 to December 2020. In the course of that, I accumulated seventeen new songs, so I thought, "Why not make an album out of those?" Remix them and add to them and, in one case, re-record it. I'm pleased with how the texture is on the record. The record is searching as many little corners of what I'm capable of doing as possible, at least within an acoustic [setting]. I wanted all my old styles to come out, so I did actually spend time making sure that I hit all the little nooks and crannies, lyrically and also texturally.
What was your songwriting process like with this one?
LOU BARLOW: I was much quicker with what I did because I had deadlines that were looming for these releases. I would start recording and I would have to be finished with it within a week or so. I made creative decisions and had to stick with them, which is actually more like how I used to work in the old days. It's more of the way it was with analog and 4-tracks. So there wasn't a lot of time to sit and review things, or reconsider or tweak things. I just did them really quickly, which I like because I think it adds a sort of immediacy to the songs that sometimes you can lose in this age of digital recording and the ability to go back and always change what you're doing. I had a lot of limitations on what I can do, and I think that actually made it more interesting.
What inspired you to become a songwriter in the first place?
LOU BARLOW: Early on, I really gravitated toward punk rock, New Wave, post-punk music. When I was twelve or thirteen [years old], I started to really listen to the radio a lot. There were a lot of college radio stations that I listened to, discovering bands like the Buzzcocks, and hearing something like The Velvet Underground, which felt very raw. One thing I always loved about '60s and '70s pop music, the songs just seemed very honest – so when I started to write my own songs, that's what I went for. I didn't really imagine that I could pretend to be somebody else when I wrote a song. That was never something that occurred to me. I think there's a lot of people who very successfully do that: they sing from other perspectives. But I've never really had a buffer between myself and what I've written. When I wrote my own songs, I wanted it to be personal.
Do you remember when you realized you were capable of being a good songwriter?
LOU BARLOW: I don't know if I realized I could be a songwriter for real, but I wrote a song called "Punch in the Nose." I recorded it onto a portable tape recorder with my cousin when I was like thirteen or fourteen [years old]. We played it for my parents and aunt and uncle and stuff, and thought it was funny. I was like, "Okay, I guess that's a song." And then when I heard punk rock, hardcore punk rock, you could sing a song about anything. It was so much fun. There's bands that were extremely serious and political, and then there were bands that were absolutely nonsense. That was really empowering. I knew that I could at least do something.
You have such a distinctive guitar playing style – how did that come about?
LOU BARLOW: When I was in grade school, I was able to learn how to play guitar for a class instead of going to gym, which seemed amazing. I didn't have to suffer the humiliation of gym, and I could sit in this guitar class. It was five or six kids, and we all learned at the same time. And we played music for a musical, like Kiss Me Kate or something. Some kind of western-themed play, and in the play, there was this Western strumming style. At the same time, my mother had forced me to take classical guitar lessons, which I hated and I couldn't play it. But somewhere between doing this Western play, kind of a cowboy style, and then this cool circular strumming stuff that I could actually play on the classical [side], just kind of came together. And then when I heard The Ramones, that was it. It was music that was based entirely on the way that Johnny Ramone strummed, and I had a realization that that's what I would pursue, as far as the guitar went – the strumming. I think I developed three or four different strumming strokes, and I did that early on. It's something that still informs me. The way that I approach the guitar in a rhythmic way, it's interesting to me. On the [new] album, I played with a 4-string guitar or a 12-string guitar that I've modified with all different tunings.
Now you've had a long career, which is hard to do in the music business. What do you think it is about your work that's enabled you to have such longevity?
LOU BARLOW: I think it's probably because I started at a particular time. I mean, I started in the '80s. I was in Dinosaur Jr, and we released a couple of really pivotal things. I can say this because J Mascis, he's the mastermind behind the band. I'm speaking more as someone who respects his work and understands what he did. I think to be a part of something like that, and to be in a band like that at that time, you kind of get a path. And then when I went on to do my own thing, there weren't that many bands back then. The scene itself, it was not as extensive. It grew into something much more expansive in the '90s with indie rock. So just by virtue of the timing of when I did what I did, I think that probably explains the longevity. And then maybe the other part is, I did do some records that were well-regarded at crucial times. I was able to insinuate myself into a larger scene.
Now there are certain songs people want you to play at every show, both when you're doing solo shows and when you're with a band. How do you keep that fun and interesting for yourself, though?
LOU BARLOW: That's not a problem. I'm happy to play old songs. I'm happy to play the same things over and over again. Luckily, in Dinosaur Jr., that's one thing that J and I seem to share, is that we understand that we're going to play "Feel the Pain" a lot, and that's just the way it's going to be. It's almost like a Las Vegas singer, like Wayne Newton will play "Danke Schoen" every single night until he drops dead and that's it. And that's fine. That doesn't bother me. I'm happy to bring people back to those times and play the songs. That's a really cool thing.