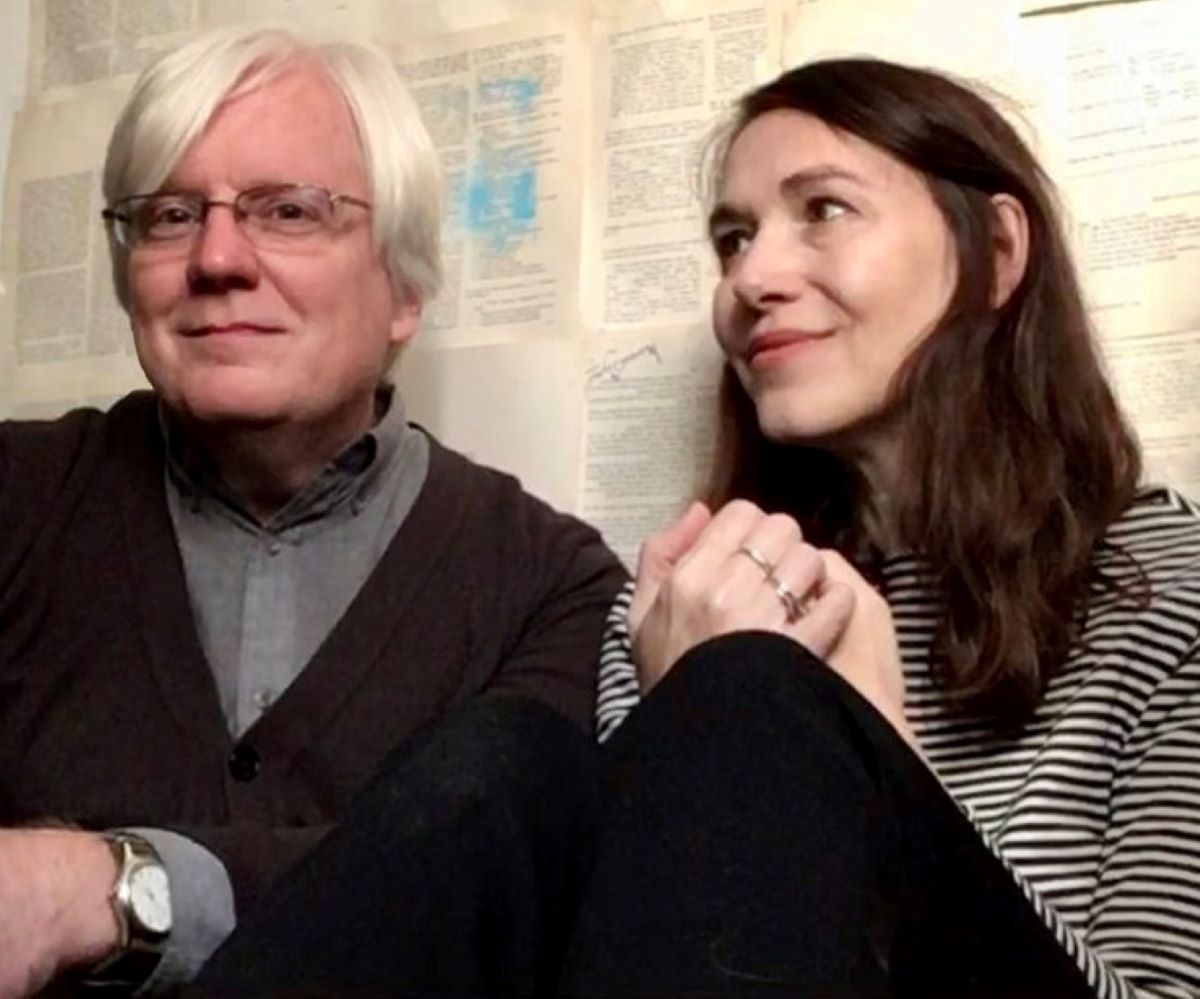 13 January 2020
Photo by Don Peris
Alternative folk act The Innocence Mission first gained recognition in 1989, when they found chart success with their self-titled debut album. By the time the band released their third album, Glow, in 1995, they had earned a zealous cult following that remains loyal to them to this day. Their songs tend to be exquisitely crafted, featuring ethereally beautiful acoustic-based music and hauntingly introspective and thoughtful lyrics, all combining into a sound that is at once delicate yet intense. The band, led by married couple Karen Peris (vocals, guitar, piano, organ) and Don Peris (guitars, drums vocals), originated when they first met in high school. Now, more than thirty years later, they (along with bassist Mike Bitts) are preparing to release their twelfth studio album, See You Tomorrow (Thérèse Records), on January 17. Speaking from their home/studio in Lancaster, Pennsylvania, they exude the same warmth and sincerity that can be found in their music.
What themes are you hoping to get across with this new album?
KAREN PERIS: Connectedness to other people. The first song that was written for this was the song "John As Well," which has to do with wanting to really know other people and to be truly known by another person, and the limitations of language, especially when it comes to conversation. I think it represents the whole album. There's questions about connections to other people and the possibilities of communication and internal lives. The opening song on the album, "The Brothers Williams Said," has to do with the sense of misunderstanding that can happen to people who have a quiet nature. It ultimately has to do with the ability of kindness to transcend language, and also my coming to peace with the "unknowableness" of the internal life. I don't know if there are themes, but those are trains of thought. We just hope that people can enjoy the album and that the songs will be relevant to someone else's life.
What led you to write about those sorts of things?
KAREN PERIS: I think that all of us have a desire to try to express what we're feeling, and so writing things down can be a release sometimes, to be able to have the time to work out thoughts on paper. I struggle with being able to find words in conversation, so I'm always grateful to have the opportunity to have a conversation with people in songs. That's what it feels like to me. It's a blessing to be able to have a conversation with people, even if the conversation itself is about being at a loss for words. That's OK, it's just part of the mystery of being alive.
What was your recording process like for this album?
DON PERIS: The way most of the recording works for us is that it fits into the day to day of life. We don't set aside three weeks or something like that. So songs are being recorded, being lived. That's a nice way to record. That's a natural way to record for us. But there are times when we give a really focused amount of time to finish something. Recording can span over a year or a year and a half. When the record's finally done and the songs are all together, for me, it's like looking back over life over the past year.
But when you're so immersed in recording like that, is it ever hard to know when a song is finished? Couldn't you go on tinkering with it forever?
KAREN PERIS: I think you're right, it's really such a joy to be immersed in the world of a song, sometimes it's hard to leave the song and finish because it would be nice to keep working on it. But I think part of the reason to finish, maybe, is there's usually a pulling toward whatever is new. So as soon as I feel drawn to new beginnings of other things, that's one happy reason to stop working on a song and go on to something else.
You met in high school – how did you know, even then, that you'd create music so well together?
DON PERIS: I don't know that we did know that. But when we first met, I loved everything Karen was doing, even as a teenager. She wrote cool songs and played in the school church. I just thought this was the coolest person. So that's how I went into it, just thinking, "Well, this girl's great!" And it turns out, she was – and she remains great. I always feel that the fact that we met is a great gift to both of our lives. We enjoy working together, we really do. It's a wonderful thing to create anything in the midst of life, whether you're writing a song or whatever. Just the process and the opportunity to create something, it's such a profound thing to do. It feels great to be able to participate in creation. I'm always very grateful for that opportunity.
How did you know you wanted to become musicians in the first place?
DON PERIS: I think that if you are on the quiet side, shy and slightly introverted, you still have the same desire to express and create. So I think that maybe [it happened] out of necessity, wanting to do that.
You've always been based out of Lancaster, but have you ever considered relocating somewhere else?
DON PERIS: [Lancaster] has been home because our families are here and our children are here, and it is a nice place to live. Well, I think the Northeast in general is a nice place to live, you experience all the seasons. There is something really inspiring about that. But if our kids move somewhere else, I'm pretty sure we'll move after them. We'll follow them around. [Laughs.] I don't know if we'll stay here forever, but we do like it. It's easier here because things aren't as expensive. But it is wonderful to visit a city. When we come to New York and Philadelphia, it's exciting. We can see the beauty of that. I'm grateful I can come to the city, see it for how great it is, and then step away and retain that appreciation for it.
You really seem to have an extraordinarily loyal fan base – they're very vocal in their appreciation for your work.
DON PERIS: I want to convey just how truly grateful we are for that kindness. That's really a beautiful thing in the world. It's really genuinely something we're touched by; it's not lost on us. I'm not really sure what in our music fosters that [reaction], but it's always a great reminder that most people are essentially good and want to express kindness to another person.
KAREN PERIS: People are very kind to us, very warm, and we really are very grateful for that. I think it's the main motivation that keeps us recording, that we can feel that connectedness to other people.
See You Tomorrow will be released on January 17, 2020 on Thérèse Records.