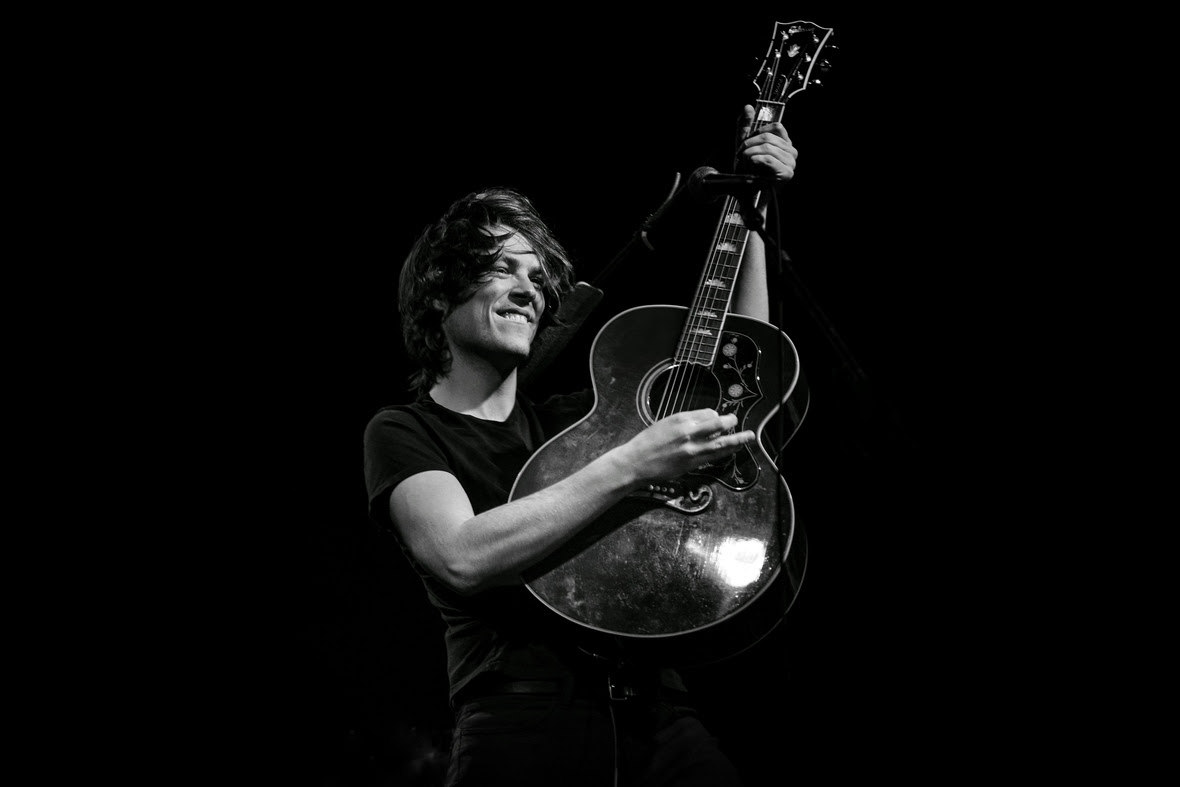 21 May 2021
Photo by Vivian Wang
Singer-songwriter Trapper Schoepp calls from a suburb of Milwaukee, Wisconsin. "I'm house sitting for some friends – they have rats and snakes and chickens and dogs," he says. "I'm making sure they don't all eat each other!" He takes a break from his zookeeper duties to discuss May Day, his latest album (released on May 21 via Grand Phony). These new tracks continue the clever storytelling and melodic mastery that Schoepp has displayed on all of his releases, starting with his 2011 debut album, Run, Engine, Run. As Schoepp explains, creating May Day was an especially challenging (yet cathartic) experience.
How are you feeling as you approach your album's release date?
TRAPPER SCHOEPP: Considering all that is going on in the world, I feel an overwhelming sense of gratitude to be able to continue to make and release music. The album is called May Day, [which is] the ancient pagan holiday that celebrates the arrival of spring. After the winter that we've all endured and this pandemic, I think we found some comfort in making an album for the springtime, as sort of a light at the end of the tunnel, and also in hopes that we'd be seeing some relief from all the hardship that we've been going through.
What was your songwriting process this time?
TRAPPER SCHOEPP: I think being a writer of any kind, you're signing up for homework for life. You have to be receptive to outside inspiration, whether it's an overheard conversation, a TV show, paintings, or anything. You have to be open to the inputs because that will result in the output. I think having the forced down time opened up that time to revisit old bits and dust off starts of songs. And I found the time to fine-tune some of my piano skills – I was able to work hard enough on the piano to play a couple of songs on the record. One of them is called "River Called Disaster" – in the music video [for it], I lit the piano on fire, which certainly felt cathartic and symbolic for 2020.
What was it like filming the video for "River Called Disaster"?
TRAPPER SCHOEPP: It was filmed in a river in Wisconsin called Bark River, and we filmed the day after Thanksgiving. It was certainly cold! But it was our one shot to make a music video before winter came. I knew we had to get something together before the spring and we announced the album. The actual filming turned into a bit of a disaster. We had gotten a piano off Craigslist, and we had gotten the piano in the river, and then we had gotten it on fire. Then the drone we were filming with actually hit a tree and flew into the river! It was a disaster within a creative process. One of my friends who was helping film picked up his iPhone and, because we had a short window of time while the piano was burning, just started filming me walking around the piano singing the song. We ended up having enough footage to piece it all together. So half was done on an iPhone, half was done on a drone.
What was it like being in the recording studio during this pandemic?
TRAPPER SCHOEPP: It was certainly nerve-wracking, but we followed all of the Recording Academy guidelines. We masked whenever we weren't in an isolation booth. It was also really interesting to record during this time because not only was it the pandemic, but there were protests against police brutality happening in Milwaukee. One night in particular, there were protests [where we were recording], and all the windows were boarded up and helicopters overhead. I stepped outside and there was a fleet of military Humvees. It was really interesting.
How did you not let all that discord seep into the music you were recording?
TRAPPER SCHOEPP: Who says it didn't, you know? Certainly, it was a lot of uncertainty in the middle of recording the album. There was one point in the middle of the album where I felt an overwhelming sense of guilt for even trying to record an album during a pandemic. I was like, "Do I call the whole thing off?" We'd all been getting COVID tests, but we definitely had some scares in the middle of making the album where I thought, "Is this a good thing to be doing despite how careful we've been?" So yeah, I think there were lots of doubts and concerns. But at the same time, it was such a joy to be able to be making music and be experimental and creative with my friends during that time. It just felt so good to be creative and useful.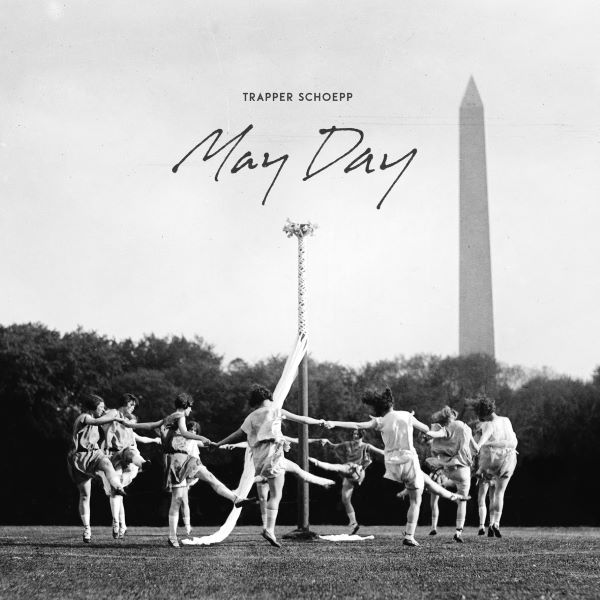 What made you want to become a musician in the first place?
TRAPPER SCHOEPP: When I was fifteen years old, I herniated a disk in my back BMX biking. Unbeknownst to me, my mom signed me up for guitar lessons, as a much safer hobby for me to be in than BMX bike riding. It didn't quite jive with me at first, but eventually, I really took to the instrument. From there, I discovered Bob Dylan. I was sitting in my parents' basement watching a BMX biking video, actually, and the song "Hurricane" came on, and I heard this man singing with a great deal of conviction about a boxer that was wrongly accused of murder. I thought, "This is so compelling and interesting." Especially when I found out that Bob Dylan grew up a few hours from where I lived. I thought, "Wow, this guy from right around here, who is this guy? What is he singing about? What is he doing?" So I went in that direction.
As a songwriter, is there any particular atmosphere you try to achieve with your work?
TRAPPER SCHOEPP: I'm a singer-songwriter, so I can take my sound in a variety of different directions. On this album, I gravitated toward the piano. I was listening to a lot of Leon Russell and Randy Newman and Elton John, so I was able to go in that direction with a few songs. And I've taken a liking toward open tunings on the guitar, so I've been writing a bunch of songs in the more traditional folk song [style]. I go wherever the wind takes me. So I don't know why I sound the way I do, but I do know that being a singer-songwriter, I'm less in a box, in terms of what I have to sound like. I'm able to experiment more.
What's up next for you, now that pandemic restrictions are lifting?
TRAPPER SCHOEPP: I used the term "gratitude" before, which I know is a bit loaded and a bit self-help, but I think once live music comes back, I'll feel relieved. Grateful for it, and not take it for granted.