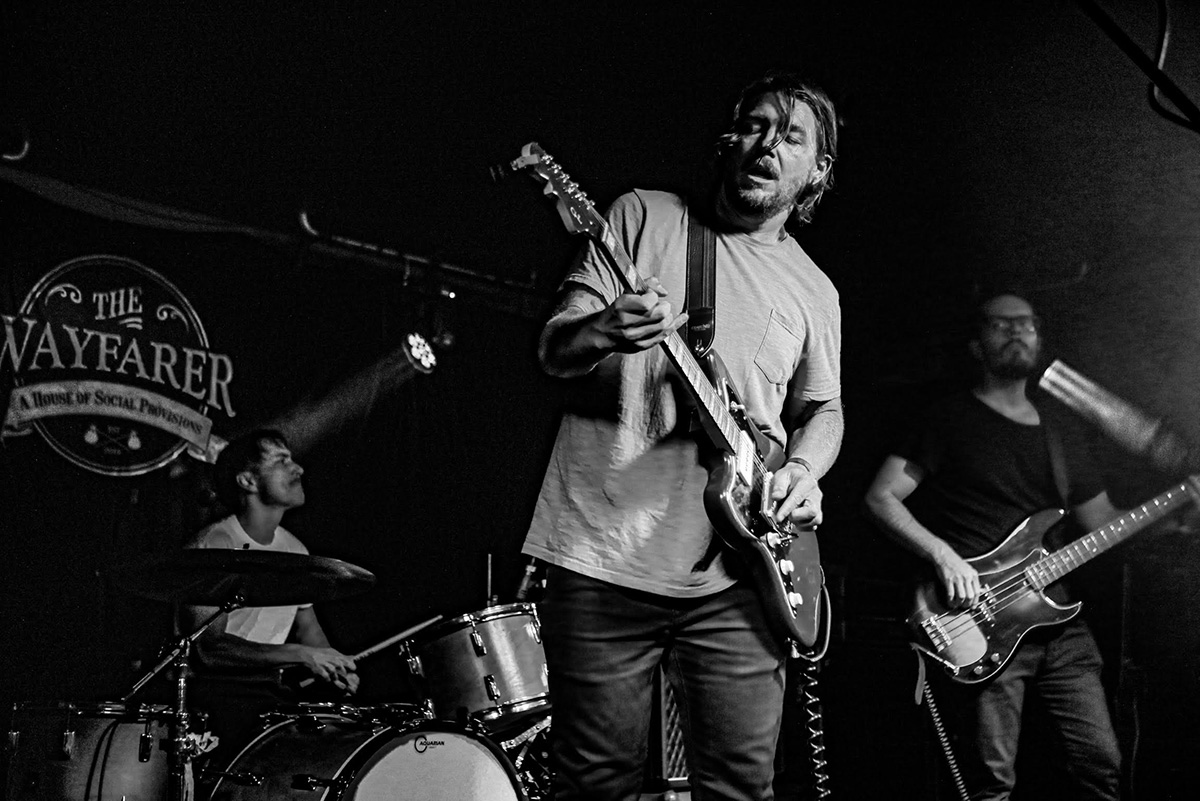 2 December 2020
Photo credit: Kilo Bravo live by Johnny Lindamood
Kris Butcher is a dyed in the wool guitar slinger. He made a name for himself with Robert Jon & the Wreck, where his fuzz-heavy riffage and Allman-inspired slide playing won over fans and guitar geeks alike. But when his tenure with the group ended in 2018, Butcher shifted gears and swapped guitars, stepping to the front of the stage to man the controls and focus on songwriting. "Being bandless was a little unnerving at first. I had always been somebody's guitarist" Butcher says. But the move proved fruitful, along with fellow Wreck expat, bassist Dave Pelusi, they launched Kilo Bravo.
With the release of Chew This Slow,Butcher puts songwriting before soloing, exploring the reaches of his melodic and pop capabilities. With songs like "Personality," "Cry" and "Caged Bird," Kilo Bravo reaches well beyond the alterna-rock gauntlet, from post 80's self-deprecating pop, to Rubber Soul-era folk melodies and classic riffs that set the hook quick and deep.
On the heels of the release of Chew This Slow, Kris Butcher and I caught up to talk about becoming a frontman, songwriting, and how Chew This Slow wasn't the album Kilo Bravo set out to make.
How was the transition from sideman to front man?
KRIS BUTCHER: It's a lot of work haha. It's funny, I don't really care to be or necessarily want to be the leader, it just comes with the territory I suppose. I do enjoy the freedom to do things the way I want to do them. Like writing any kind of song I feel like writing without any sort of parameters. Or saying things in songs that I might not be able to get away with in another project.
Have you wanted to step into the singer role for a while?
KRIS BUTCHER: I grapple with the title of singer. I think I'm underqualified (laughs). Perhaps lead vocalist is better suited. Overall, it's enjoyable though. I've always considered myself more of a songwriter than a guitarist. I wrote my first song before I learned my first scale. I think guitar playing spawned out of necessity. I was almost a bass player! But, I love songwriting – the idea of creating anything that wasn't already there. Something that was just an idea in your head and making it something real. It's magic.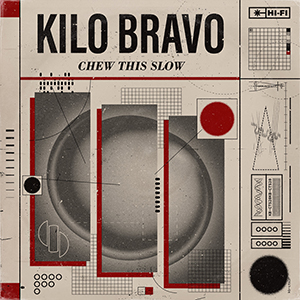 Has focusing on singing and songwriting changed you guitar playing?
KRIS BUTCHER:Yes and no, I guess. I'd like to think I've always tried to serve the song the best I could. Though I'm sure a younger me may have let my ego sneak in a few more notes than a song needed. I do think I've pushed myself to broaden my vocabulary as a guitarist. At the same time, [I've] sort of reigned it in. Right now, I like the idea of saying what you need to say and moving on.
If I had to describe Chew This Slow, I'd call it California Brit Pop – is that accurate?
KRIS BUTCHER: I like that. I might have to add it to the bio. I agree, to me it does sound very Californian. Which I like. I think in the past I've struggled with trying to identify with something I'm not.
The influences come through, from Black Crowes, Oasis, Beatles maybe even Pulp or The Replacements too, but the album is certainly uniquely Californian. Did you set out to make a certain type of record?
KRIS BUTCHER: Thank you. The album we initially intended to make isn't the album we made. (laughs) That being said we made all the right decisions. I love this album. I bought a really nice 00 Martin in the fall of 2018 that I am completely smitten by. Initially that was going to be the centerpiece of this sort of Bowie-ish folk rock record. In a way we maintained some of that Bowie, T Rex vibe, but it's definitely more electric and Rock 'n' Roll than our first concept.
What was the recording process like for Chew This Slow?
KRIS BUTCHER: I like tracking as much of it live as possible, so every song starts with the band in a room to get a solid foundation. That's pretty much how I've made every record I've worked on. However, this is the first time I've done a good portion of engineering on my own at home. We did the majority of the work at The Music Box Studios in Fullerton, CA with my very good friend and producer Jon O'Brien. But I did a bit of guitar work from home and I think some vocals. I think what makes it so sonically cohesive was us, sort of setting boundaries. Like despite there being three different drummers on the album we used the same drums. All the electric guitars are either a Jazzmaster or my Firebird going into either a Fender Champ or a Fender Bronco. So you know, you take that set up to any room with the same mic and it's bound to pretty much sound the same. Another thing that I hadn't done before was record the same songs with different drummers and kind of pick and choose which take feels the best. I'd rather not do it again, but it was kind of fun. (laughs)
Right before lockdown, you were slated to tour with Delta Spirit, has Covid changed your album release?
KRIS BUTCHER: Yeah, I was actually playing guitar for my buddy Scott Ruth on that run. We got one show in before the world got put on pause. Hopefully the rescheduled shows for next year can happen safely. Aside from being able to promote it by way of performing live it hasn't been dramatically different from any other release. I mean being a completely independent artist I have very low expectations when it comes to public reception. Even with limited reach, it's an album I'm really proud of, and you know with records, time is always on your side.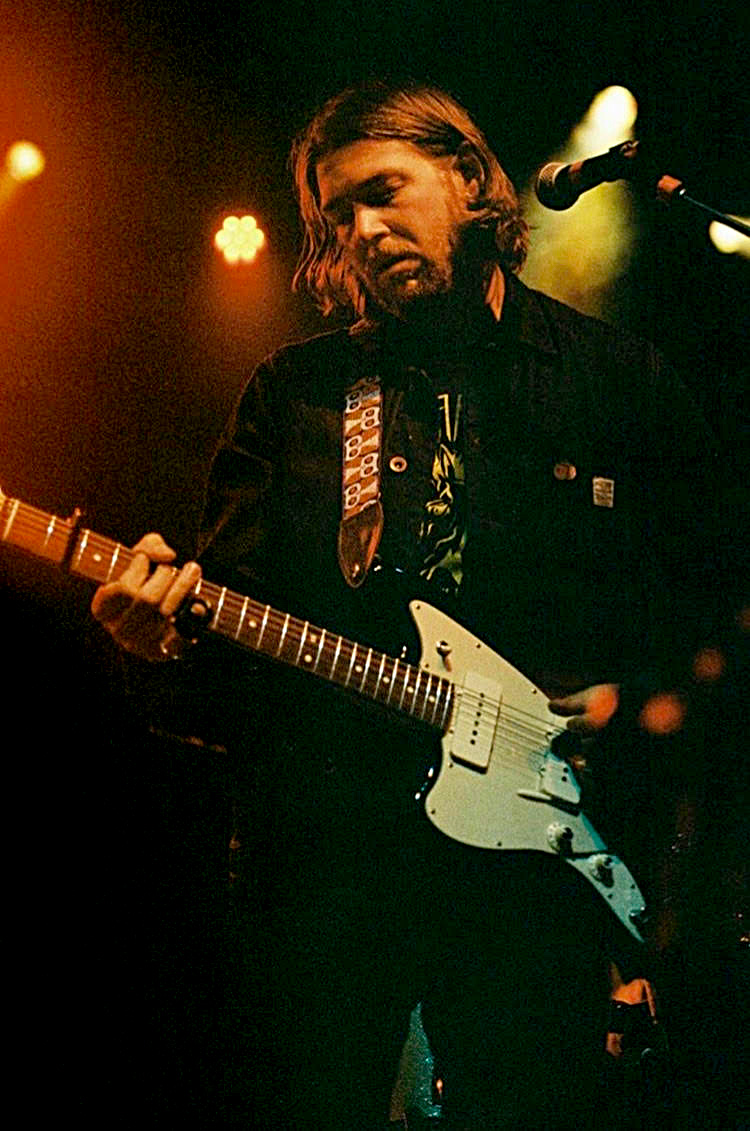 Photo credit: Kris Butcher live by Shelby Husted
It's a very lyrical album, there is a lot of humor and introspection – even a bit of anger from time to time. What's that writing process like?
KRIS BUTCHER: I do put a lot of work into them but I try not to overthink it. I do my best to tell the truth. There's definitely a healthy serving of sarcasm and angst, which I think go hand in hand. It's like how comedians make the best actors. They can make the darkest matter not only relatable, but also entertaining. It's like they have a deeper understanding of the human experience. At least, that's the way I'd like to approach lyricism.
That's an interesting reference, because I would also describe the album as fairly cinematic. Songs like "Personality" feel like a music video waiting to be made and "Cry" almost has a spy-theme vibe. It plays like a soundtrack. Is that intentional?
KRIS BUTCHER: I wish it were a soundtrack to something. Let me know if you know anyone in publishing so we can make it happen. I wouldn't say I approached any of the writing with that in mind. However, I absolutely do some woolgathering about themes and how a song might look if it were a film. I love the way music can manipulate moods and settings in films. I think what makes it sort of cinematic [is the] cohesion and it's flow. I wanted to make sure no two songs were too similar, but they all sound like they belong together. I'm a big fan of complete albums. I want to go on a journey with a record. I hate when I hear a great song or single and I go to listen to the rest of the album and it's all filler.
If someone was going to just give one song a chance, which should they check out?
KRIS BUTCHER: That's tough. I think "Cataract" is a really strong and interesting first track. It makes a statement.