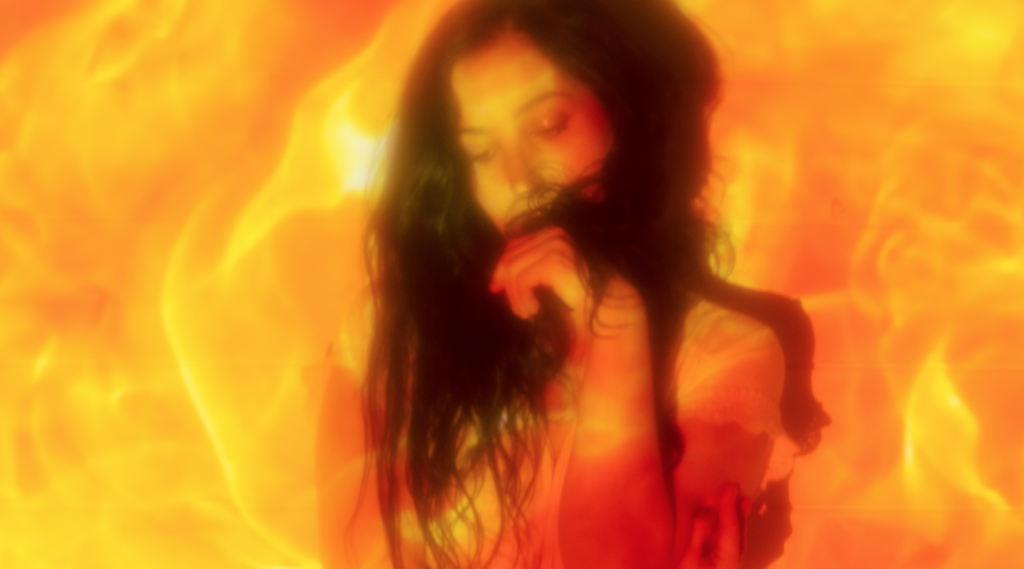 17 February 2022
Playing Favorites is an interview series where creative people pick a topic and tell us their five favorite things about it. Opinions expressed in this series are those of the interviewees and do not reflect the opinions of S.W. Lauden or The Big Takeover.
Marissa Nadler's ninth solo album, The Path of the Clouds (Bella Union and Sacred Bones), was released in 2021 to rave reviews. Pitchfork had this to say about the 11-song collection: "The thrills of The Path of the Clouds are far richer than most true crime fiction, but like the best examples of the genre, it leaves you breathless." Her new E.P., The Wrath of the Clouds, features three original songs written during the same period, plus two cover songs—Sammi Smith's "Saunders' Ferry Lane" and "Seabird" by the Alessi Brothers. I asked Nadler to share five of her favorite cover songs.
MARISSA

NADLER

'S

TOP

5

FAVORITE

COVER

SONGS
5. "Nothing Compares 2U" by Sinead O'Connor
"Nothing Compares 2U" probably shows up on a lot of these lists, and for good reason. I'm a big fan of Sinead O'Connor's songwriting, as well as her incredible vocal prowess and the emotional gravitas that she brings to her performances. It's no secret that the late great
Prince
was not fond of this version of his song. Apparently it wasn't so much about her actual rendition, but that he liked to personally ask people to cover his songs. Regardless of the back story, I truly believe she made the song iconic. It still gives me all the feels, this many years after I first heard her version.
Had Sinead come up in a different era, perhaps she would have been applauded for her moral fortitude and strong convictions. The Pope controversy and its fallout, her headline grabbing behavior, and her public struggle with mental illness in a time that people weren't so forthcoming with those issues, cast her in a hard light. I think at times her work has been unfairly overlooked and that she deserves a true reappraisal. Even though this is a cover, it was her biggest commercial hit. Hearing it made me go out and get her records and fall in love with her writing.
4. "Because" by Elliott Smith
I saw Elliott Smith live when I was in high school at the Avalon in Boston in 1999. Along with most of the other people in the audience, I was deeply affected by the experience. I loved his strong melodies and gorgeous use of harmony and remain a huge fan to this day. He was public about his love for
The Beatles
' songwriting, so it makes sense that his version of "Because" is, in my opinion, just as beautiful as the original. It was a tough call between this one and his version of
The Kinks'
song "Waterloo Sunset." His stacked vocal harmonies are next level beautiful and he tapped into the beauty and fragility of the song in such a gorgeous way.
3. "Unchained Melody" by The Righteous Brothers
"Unchained Melody" was written in 1955 by
Alex North
and lyricist
Hy Zaret
. North wrote the music as a theme for the little-known prison film
Unchained
. The Righteous Brothers recorded the song in 1965, and it was
Bobby Hatfield
's only solo performance on the album. It contains one of my favorite vocal performances of all time, when Bobby Hatfield sings the "I I I I I need your love" part. I find it shocking that
Phil Spector
considered their version "filler" and released it as a B side. This song is forever linked with the scene of
Patrick Swayze
and
Demi Moore
on the potters wheel in the movie
Ghost
. I'm glad that it gave the song a second life for later generations.
2. "Without You" by Mariah Carey
"Without You" is a
Badfinger
song which was first released in 1970, and then covered by
Harry Nilsson
in 1981. Mariah Carey's version is based on Nilsson's rendition and happens to be my favorite version of a truly great song. She showcases an incredible range and really makes it memorable.
1. "Suzanne" by Nina Simone
Leonard Cohen
's version of his song is one of my very favorite songs of all time. It was first first recorded by
The Stormy Clovers
in 1966, and then by
Judy Collins
in 1966. Cohen had originally written what was then called "Suzanne Takes You Down" as a poem. It was recorded and released by Cohen on his debut album
The Songs of Leonard Cohen
in 1967.
Nina Simone managed to take the song "Suzanne," flip it on its head and give it this true "and the sun poured down like honey" vibe when she recorded it in 1969. It's uptempo and it shimmers with her own unique energy while conveying a completely different feeling than the original.
Previously on Playing Favorites:
Aaron Carnes' Top 5 Favorite '90s Ska Songs
Curt Weiss' Top 5 Favorite New York Dolls Songs
Carolina Hidalgo's Top 5 Favorite Funny Punk Musicians