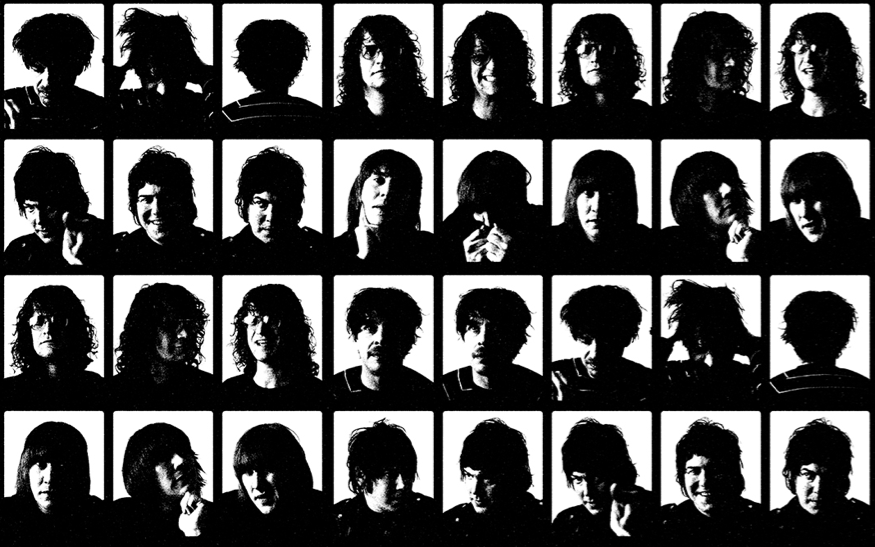 7 December 2022
For my money, there's no band capturing the primal energy of rock and roll these days quite like The Whiffs. The Kansas City-based quartet consistently delivers garage-y pop gems that effortlessly time-travel across decades and influences. This is modern guitar pop that will magically transport you to sacred Saturday night barrooms like The Cavern Club, CBGB, the Hope & Anchor and 7th St. Entry.
The short, sharp songs on their debut EP, Take A Whiff! (High Dive Records, 2017), and their first album, Another Whiff (Dig! Records, 2019), live at the crossroads of punk and power pop (think The Beatles and The Who via Ramones and The Nerves). Their next release, Scratch 'N' Sniff (Dig! Records in U.S. and Bachelor Records in EU, March 3, 2023), pushes the boundaries of their sound to deliver some of the hookiest songwriting and most impressive performances yet from Rory Cameron (guitar/vocals), Joey Rubbish (guitar/vocals), Zach Campbell (bass/vocals) and Jake Cardwell (drums).
Scratch 'N' Sniff is slightly more polished than both previous releases without losing any of the live urgency that's so key to The Whiffs' music. The vocals and harmonies are at turns sweet ("Shot Thru," "Won't Just Go Away") and raw ("Might As Well," "Tired of Romance"), perfectly complemented by pounding drums and crunchy guitars that briefly soar to Teenage Fanclub heights on songs like "What They Say" and "Pretender".
"We tend to write exclusively to what the song asks for in our collective wheelhouse of influences. The sounds and inflections or even references are drawn from what we think the song needs purely. We try to edit ourselves from overdoing things by just what feels right to us," Cameron told me in the interview below.
Their devotion to the long and varied history of poppy garage rock comes across loud and clear on tracks like "It's Not Over," "Wanted" and "Romeo"—any of which would fit on a Stiff Records or Bomp! compilation—but the magic lies in how they wield that nerdy knowledge to create something that feels new. What The Whiffs so masterfully prove on Scratch 'N' Sniff is that rock and roll in one of its purest forms can still be as relevant and vital now as it was in any previous era…which is no easy trick these days.
EXCLUSIVE PREMIERE: "Shot Thru," the second single from Scratch 'N' Sniff.

INTERVIEW

: Rory Cameron and Joey Rubbish
It has been a strange few years since your last album. How did Scratch 'N' Sniff come together?
Rory Cameron: We had a lot of things coming up after putting Another Whiff out in December of 2019, which was a perfect time to put out a record; and basically ended up with a lot of free time on our hands.
Joey had recently moved into his new house (Club Sandwich) that he had started rehabbing and we built a studio in the living room. So we decided we might as well just make another album when there was literally nothing else we could do as a band.
How did recording Scratch 'N' Sniff differ from your previous album?
Rory Cameron: Another Whiff was recorded in my basement with five microphones at my old house. We had a little more space and gear accumulated when we started recording for the next one, some of which was loaned by our manager and number one biggest fan in the world who will never ever, ever leave us… Robbie Pope of The Get Up Kids.
Musically I think we just had more time to think about songs instead of kind of bashing them out in the style of: here's the idea, learn it, get the take, call it a day. So maybe it's more intellectual? For better or worse.


Do you think "intellectualizing" rock and roll runs the risk of ruining it?
Rory Cameron: Definitely, but we aren't trying to be Emerson, Lake & Palmer either so I don't think we need to worry about it too much.
We've got the digital premiere for your latest single "Shot Thru" at Big Takeover today. Can you tell us a little about the inspiration for that one and how it evolved?
Joey Rubbish (who wrote "Shot Thru"): Musically, the inspiration is The Nerves, Plimsouls…maybe a little of The Cars.
The song itself is basically a power pop trope—you rejected me so I'm gonna write a tough song about it that also exposes my vulnerability. Hopefully there's a hook too.
There's definitely a hook. Were you aware of the power pop trope as you were writing/arranging the song? If so, did you decide to lean into it?
Joey Rubbish: I probably didn't lean into it as much as I didn't turn away from it. Once I decide on the direction a song will go I just try my best to follow the path I've laid out and try not to fuck it up. A dumb trope that sits right is far better than a clever innovation that makes you cringe. I don't know…sometimes cringy stuff is good too.
The soaring guitars are front-and-center on "Shot Thru" and throughout Scratch 'N' Sniff. Was that a conscious decision the band made going into this new album?
Rory Cameron: We tend to write exclusively to what the song asks for in our collective wheelhouse of influences. The sounds and inflections or even references are drawn from what we think the song needs purely. We try to edit ourselves from over doing things by just what feels right to us.
Is how the song will come across live part of "just what feels right"? Or are you able to separate the recorded material from the live performances?
Rory Cameron: How the song will be live is probably what comes first due to that being how we figure arrangements out. The only things that may change in the studio could be if we want a fade out, or keys (that we probably wouldn't have live), or whatever other instrumentation outside of guitars, bass and drums.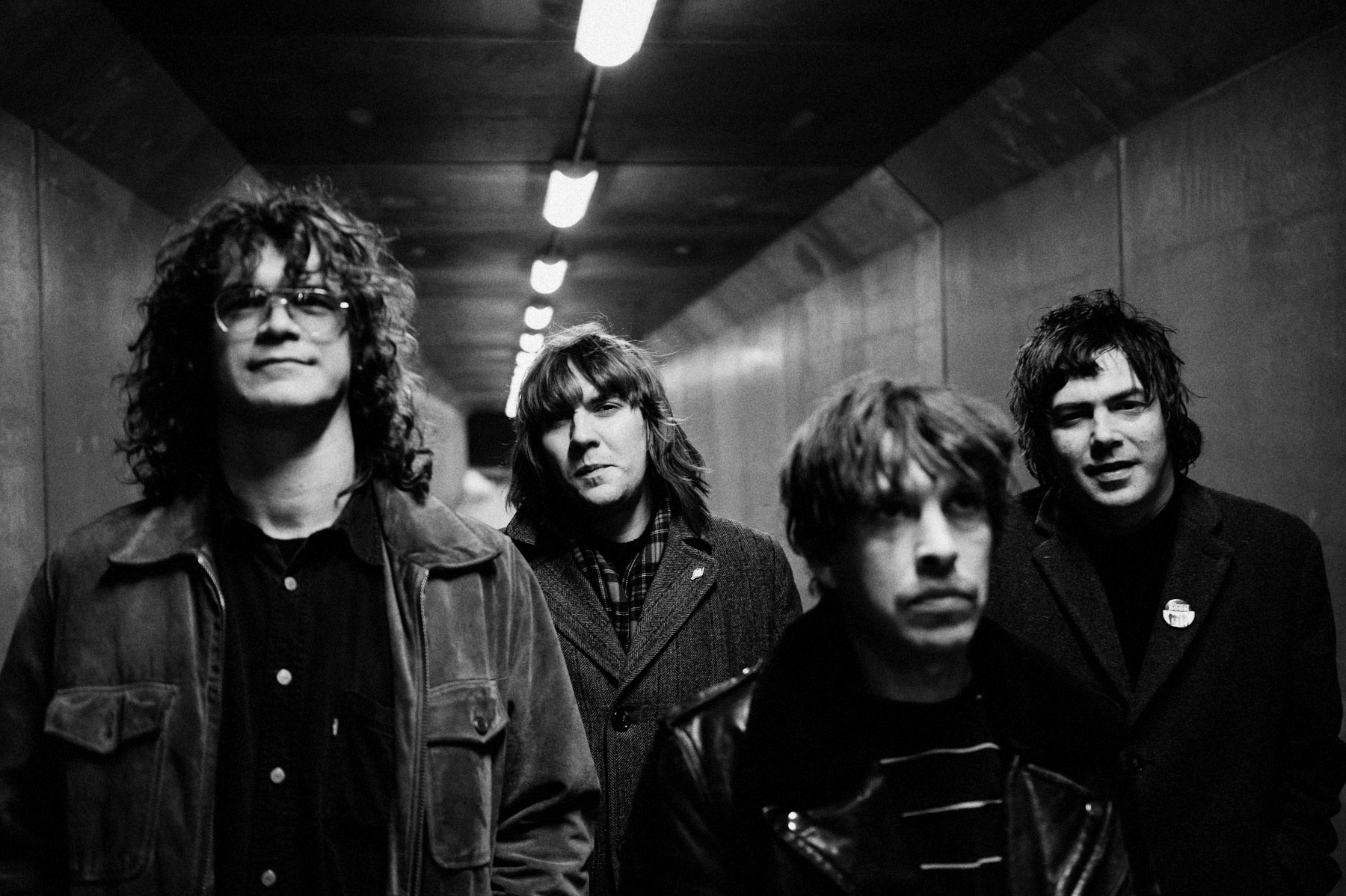 (Photo Credit: Shawn Brackbill)
Who are some of your personal guitar heroes?
Rory Cameron: Guitar heroes are so hard to pinpoint in this juncture of guitar music in history because like I said, what does the song need? A twangy twelve string like Roger McGuinn? Or a heavily distorted guitar with the treble to 10 like Bob Stinson? There's too many to name, and too many names I can't remember anymore.
The vocals on Scratch 'N' Sniff are fantastic. Who would you consider a few of your favorite singers?
Rory Cameron: Sort of like guitarists, where do I start? Most of the singers that make the hair on my arms stand up I could never even attempt to sing like, so I don't really try to. Everly Brothers, Beach Boys, CSNY and 3/4 of The Beatles. We sing with our particular voices and I guess through trial and error have found our own type of harmony.
The songwriting on Scratch 'N' Sniff is really strong, especially on tracks like "Wanted," "What They Say" and "It's Not Over." With multiple songwriters in the band, how did you decide which songs made the cut?
Rory Cameron: It's really about what sticks. We have all written something that was maybe a half-cocked idea and we were able to run with it. Sometimes that doesn't happen, and we just forget about the idea entirely. The good songs have staying power, even if they're the same chords as the bad songs.
Does that mean there's a stockpile of Whiffs songs laying around?
Rory Cameron: There are a few, for sure. The bigger stockpile is probably all the demos of songs that we won't get around to finishing. Statistically they can't all be winners.


Power pop is having a moment in 2022. Do you have any strong opinions about the power pop genre and how The Whiffs fit in?
Rory Cameron: Not really. I only use the term "power pop" to describe us to people that I think absolutely know what it is (punk nerds), or I usually just say it sounds like a "punked up Beatles" to my friends' dads who I know are gonna love us. Dads love us.
Guilty—I'm a dad and I love your music. Why is that?
Rory Cameron: I feel we've managed to keep our finger on the pulse of what made people love the Rock & Roll or Pop of their respective eras. Our nerdiness and knowledge of movements in popular music must conjure a nostalgia of some kind. We're like the Greta Van Fleet of power pop! That said, I think I'm going to go take a bath with my toaster now.
Selfishly, I'd love to see a tour featuring The Whiffs, 2nd Grade and Uni Boys. Who are some bands you guys would like to share a stage with?
Rory Cameron: Number Ones (not sure if they're still together), The Speedways, Les Lullies, Alvilda, and The Lings.
If I climbed into the tour van with The Whiffs, what five bands would I hear?
Emitt Rhodes
Flying Burrito Brothers
Cate LeBon
The Prisoners