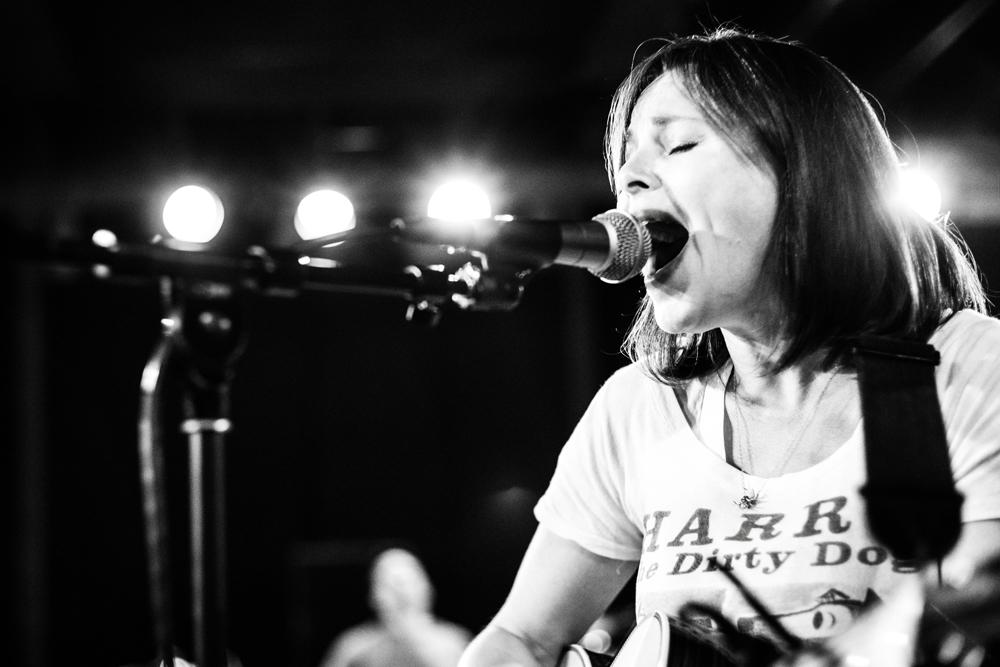 25 September 2023
Let's start with the most poetic and poignant song on the new EP. Can you describe the situation and the emotions that led to the writing of Con Te?
Maureen Toth: For sure. This was written right at the beginning of the pandemic when Italy was one of the first countries hit. They were in lockdown, and people were not leaving their homes. There were so many folks sick at that time before there was a vaccine, and if you remember – people would connect with each other by making music with pots and pans and singing out their windows. This song is a meditation on that time and how I felt people would be feeling about not being able to see or go to their loved ones if they were sick. Thus, the lyrics, "If I can't be with you, then take all my love." I suppose it is about the beauty and love that can come from pain and loss.
Some of the lyrics are sung in Italian. Is this a second language for you, or something you learned for the song? And why do you feel it was important to have those lyrics in Italian?
MT: I have been learning Italian over the last five years or so, and Italy is also where my mother's side of the family is from, so I have a connection with the place in that way. I did set out to write the song in Italian, and it was just a convergence of things that happened when the pandemic hit; Italy was suffering along with so much of the world, and also, the people were passionate, of course, in their response. I had support and help with the song from the amazing Carlos Calvo who had initially suggested I write a song in Italian, and his stunning guitar work captures so beautifully the tone and passion of the region along with flamenco elements from his own Spanish background. I do feel the dual languages in the song express the connection I am trying to achieve with the lyrics – so in the end, it was really important to have it sung in both English and Italian.
And casting your mind back, can you talk about the musical road that took you from New York to Boston to California?
MT: Well, NY was my childhood, and my mother loved music, so I would listen to her records, which were largely from the era of Motown and disco with a bit of strong female singer-songwriters like Carole King and Helen Reddy mixed in. She had good taste in music and really loved to sing herself. Especially Sinatra. :) Boston was college years, and I started to take bonafide voice classes with experts instead of just singing into a hairbrush in my bedroom. Then California was the rest. Northern Cal is where I landed initially and joined a garage band in San Carlos, picked up the guitar eventually, and have been at it at some capacity ever since.
Much of your music is in the timeless, singer-songwriter style. Are there any obvious influences and stand-out heroes that guide you along such a path?
MT: I loved classic rock as a kid and timeless bands like The Eagles, The Stones, Tom Petty and, of course, The Beatles. But I also had a really strong Motown and female artist influence, as mentioned. Groups like The Supremes solo singers with guitars like Ani DiFranco, Bonnie Raitt and Patty Griffin and great performers like Joan Jett and Tina Turner were all inspirations to one degree or another.
What would you say are the important influences on you and the way that you make music? Perhaps not just other musical artists but other people that you have learned from that have guided your creative hand.
MT: I have been fortunate to meet and play with some amazing musicians over the years who certainly have been mentors and have had a strong influence on me musically. Bernie Larsen, whom I met when I landed in LA and who produced my first two albums, is like a brother to me still. Jim McGorman, who produced my third album, is an amazing songwriter, producer, and multi-instrumentalist who was a pleasure to work with.
Through Jim, I met my current drummer Marc Slutsky who is not only a highly accomplished drummer but also a wonderful person and a fantastic teacher. Then, of course, the venerable Carlos Calvo who produced this album and my last album, Blur. Watching and learning from him has been amazing. He is a truly gifted musician but also a teacher, mentor, and inspiration as a human. I feel very lucky.
Are there any common themes or messages that you find yourself returning to across your various releases? Any dialog that you are trying to have with your audience?
MT: Human impact on the natural world is for sure a repeated theme in my work. Also, the idea of loss and the emotions that surround the losses we all sustain – is a big one. As a counterbalance – songs like "A Little Light" make their way in – finding beauty in the smaller, simpler things. My music tends to be about stuff I am grappling with or embracing, and I hope people listen and relate to something similar in their lives.
And what does the future hold for you, both regarding your music and perhaps in a broader sense, too?
MT: My hope is to continue to write and record and get out and perform as long as I have the ability and passion for it. I do think music is one of the greatest unifying forces, and our world really needs that kind of energy currently. I do enjoy the process, and if I get to continue to grow and evolve as an artist and human through music – that would be very cool indeed.
Thank you for taking the time to talk to me and best of luck with everything that the future holds.