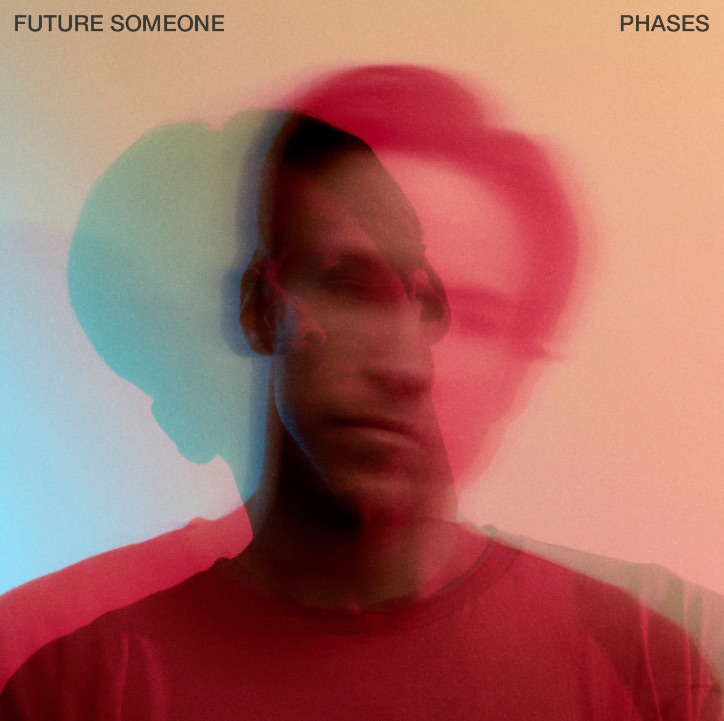 1 May 2023
Since 2019, FUTURE SOMEONE, the musical alias of NYC songwriter Kyle Walters, has been quietly releasing songs destined to be heard by a wider audience. Equal parts Arcade Fire, The 1975 and something else entirely, his music straddles feelings of heartbreak, nostalgia and hope, with a kind of swagger you can't help moving in for a closer listen. In the last year he's grown a dedicated fan base eager to see what he puts out next and he just delivered with the release of his new EP, Phases. We're pleased to chat with him as he breaks down his process, motivation for the music, and why he's more determined than ever to be heard.
INTERVIEW:
Phases takes listeners through three major parts of a relationship you were in that began with a lot of hope and ultimately unraveled. Is this the most personal work you've put out? Has it been painful or healing for you?
Yes and no. I Hope You Find Whatever You Are Looking For (IHYFWYLF) is the most personal because it's based on real feelings and circumstances. Regret Someone is a reflection of all the times I should have said something to the girl that caught my eye, but didn't. And it was right after I wrote Regret that I decided to write a song about it all working out, which became Never Find Another You. I thought, since I haven't found my person, what would it sound like if I had a song about finding them?
Writing about each of these scenarios was definitely cathartic because even if it's real or hypothetical, I feel like I successfully puzzle-pieced words and music together to paint the picture I had in my head. As far as IHYFWYLF goes, I always feel bad if I'm the one initiating the break up, cause why waste someone's time? It's more of a bummer than a painful experience.
Like most real artists, you're trying to put out work that will stand the test of time, which is easier said than done. Has your perspective on the creative process evolved over time?
It definitely has. I used to show up in previous bands, put my best effort in as a guitarist, and hope my bandmates would do the same. Unfortunately, that's not always the case. So I turned my focus to songwriting and producing. And it's a lot harder taking on the role of writing parts other musicians would play, but I knew I might as well try. I just had to become more aware of why I like the songs I like and be able to dissect production for those songs in order to expand my music language. No longer would a song only start on guitar because that was my defined role. Now it could start with a phrase, a melody, a drum beat, a series of chords on piano or a synth patch. It was a slow burn, but I kept writing until I found what felt like my sound. Then I dug deeper in that territory as a place to start. We'll see where the sound goes. All I can really do is show up every day, write, and push to make the best art possible.
Do you remember the moment you decided to shift into more of a layered electronic/keyboard style of songwriting as opposed to guitar-focused?
I do! I was writing a lot on guitar and felt like I wasn't making progress. I had habits and instincts that I wanted to break away from, so I turned to the keyboard. I was awful at it, but it helped me approach songwriting in a fresh way. In previous bands I was always the guitar pedal guy creating soundscapes, so I decided to take that mentality and explore through synthesizers, drum machines, and effects pedals. I was also using Ableton at the time and I found that program to be just as inspiring. I never had a DAW to record into, so it was amazing to transform sounds beyond my normal capability.
You took your time getting this EP just right, which clearly paid off. How do you know when a song is finished?
At the end of the day, if I can listen back without wanting to make a single change, the song is done. Otherwise I dive back in and fix the part that's annoying me.
When are you typically doing your writing? When do you get the itch?
I make it a daily habit. I work to support my art, so whenever I'm home, I'm either playing guitar or messing around on my synth. But I could be anywhere doing anything and I'll suddenly have to write down a line or sing a melody into my phone. I just try to show up every day because you never know when fifteen minutes will turn into four hours.
You've been putting out some incredible music independently, are there any labels out there that you feel would be a good fit for you at some point?
Thank you! I have my eye on a few, but it would really depend on how artist driven they are. I would never want to compromise my vision or artistic freedom to fit into their business model. Who knows, maybe I'll start my own.
With the new EP, 2023 is looking like a pivotal year for you. What's been your takeaway so far? And are you already working on your next release?
Consistency — with practicing, writing, social media, everything. It's hard to focus on each area daily, but putting consistent effort into your art whether you're making it or promoting it has been my biggest takeaway. I've labored over the smallest details in a song, so that same work ethic should apply to all other facets as well.
As far as my next release goes, I have a few more songs up my sleeve that I'm excited to share this year. Stay tuned for those.