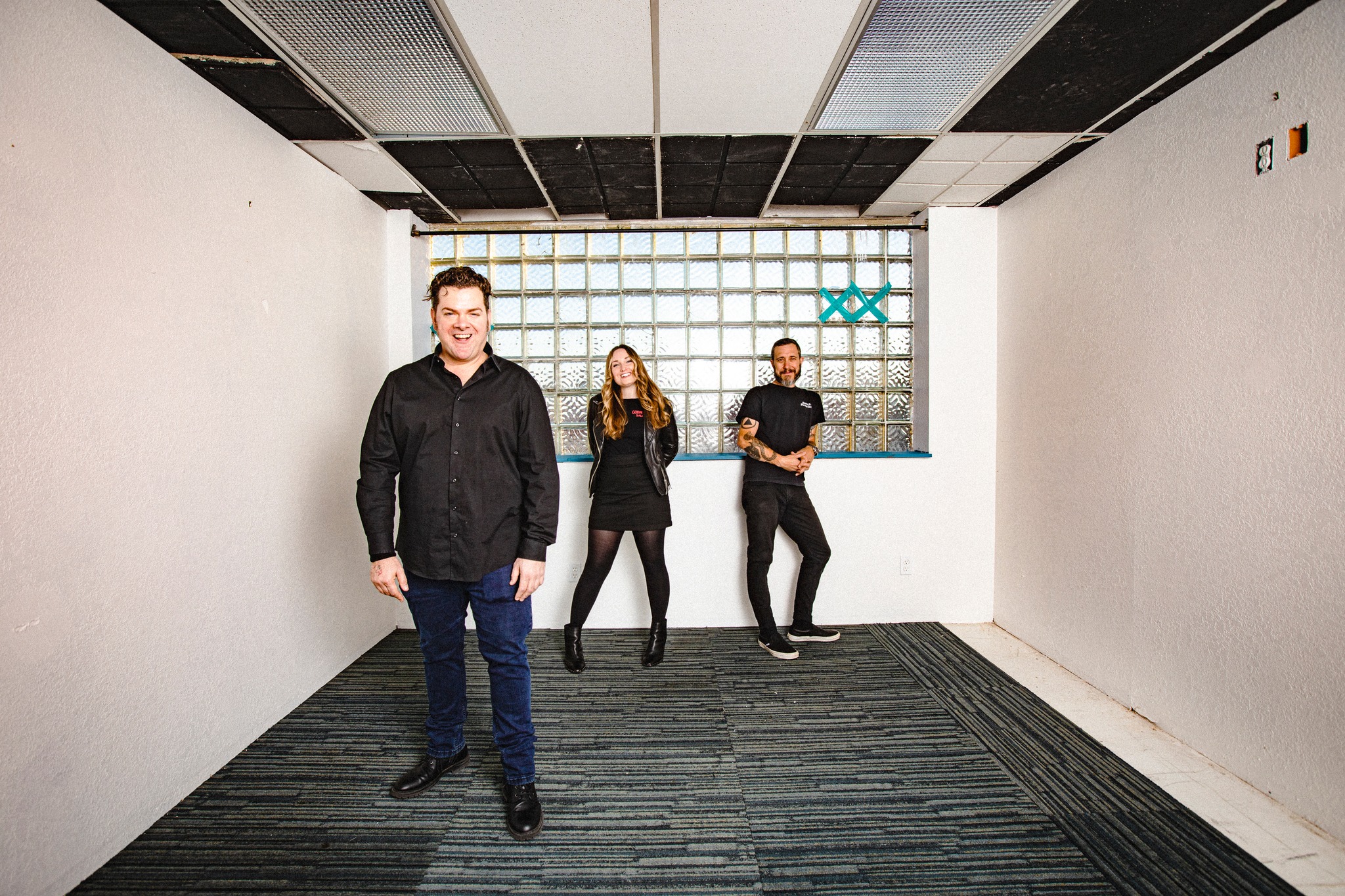 11 February 2023
Photo Credit: Will Toft
In their latest music video, "Everybody Wants To Be Somebody", Greg Hoy & The Boys call to some of their own biggest influences in the world of rock. We recently interviewed the man himself, Greg Hoy, about what he and "The Boys" learned through making this killer song and its accompanying music video.
How do you hope "Everybody Wants To Be Somebody" impacts listeners? What would you like people to take away from this track?
There was a period during the pandemic when I re-listened to pretty much every album and song that influenced me growing up. As much as we took the framework for early Van Halen in to the production of the last EP, the song itself was influenced by Sly & The Family Stone's "Dance to the Music," as well as Van Halen's "Feel Your Love Tonight." If you learn the verse's chords, you'll also see they are the ones from Nirvana's "Smells Like Teen Spirit." The old cliché "great artists steal" might be true. At least in our case, it's a strong borrow, nod, and wink. And maybe that's why the song feels kinda familiar to people from the first listen – like all memorable pop.
Why was filming the live performance of the song the best choice for the music video?
In the tradition of paying homage to the past, the band watched the first two hours of MTV the night before our December tour. So, we wanted that raw, kind of goofy spirit when we went into rehearsal the next day. Seeing The Buggles, Pat Benetar, The Pretenders, etc., kind of reinforced that this particular time of the band was thank you to our past rock n roll masters. It wasn't intentional to shoot it all in one shot however Dave the drummer nailed the tempo perfectly. Adding the graphics was fun and tedious as I did it all analog with my typewriter and stickers (and Sharpie) on pieces of my daughter's green construction paper.
What have you learned about yourselves as songwriters and musicians during the process of creating and filming "Everybody Wants To Be Somebody"?
The biggest takeaway is that it's ok to directly nod to other artists and eras. There's only so many chords, and so many words that rhyme. As much as I listen to new music most every day, I still love rhythm and melody. I still love humming along, and catchy choruses. That might be an old school way of thinking, however, my money's on it (literally… it's expensive to be a touring musician in 2023!).
What have been one of your most memorable moments as a group thus far?
We're at a point where we play the same venues over the course of a few months or years and see new friends that we made the last time. Having one of my artistic idols Ice-T be in a cameo for our video for "Can You Take It?" was pretty cool. Everyone that joins me onstage as my rhythm section is talented, tasteful, and generally a lot of fun to hang out with — you can't spend weeks in a van with someone that's lame. Trust me: that used to be a more regular occurrence in the earlier part of my career. We generally savor every tour, every show, every song. If the insanity of the last few years has taught us anything, it's that life's too precious not to be grateful.
What do you imagine for the future of Greg Hoy & The Boys? Are there goals that the group would like to achieve in 2023?
There are a few albums in the works. It's the 20th anniversary of my first ever release – I played all the instruments on that one, and recorded it in ProTools Free in 2003! So, I'm making another album where I play every instrument. It's pretty melancholy lyrically, lots of piano and acoustic guitar. I'm turning 50 soon (!) and celebrating by playing a few shows with some of my favorite bands, as well as being backed by two buds based here in the Bay. Drummer Jason Slota has played on a lot of Greg Hoy & The Boys albums in the past decade, and Shawn Miller has joined me live on stand-up bass a few times. We'll be playing Thee Stork Club and Bottom of the Hill – two legendary venues – in February and March as a trio. I'm currently moving my home from California to Nashville to be around more musically-minded folks. The sun is finally coming up again. I'd expect that any day I'm able, I'll be playing guitar somewhere. You never know where that will take me.
Is there anything that we have not discussed about this project that you'd like to share with your audience?
Every January is a great time to shake up your soul. For me, it means getting off the social media, and going through self-care to help get back to baseline. Stretching is so important these days – especially if you're sitting around staring at a computer a lot. Adopt a pet if you can! They need you, and you need them probably more than you know. Thank you for the questions!
Follow Greg Hoy & The Boys:
website
facebook
twitter
instagram