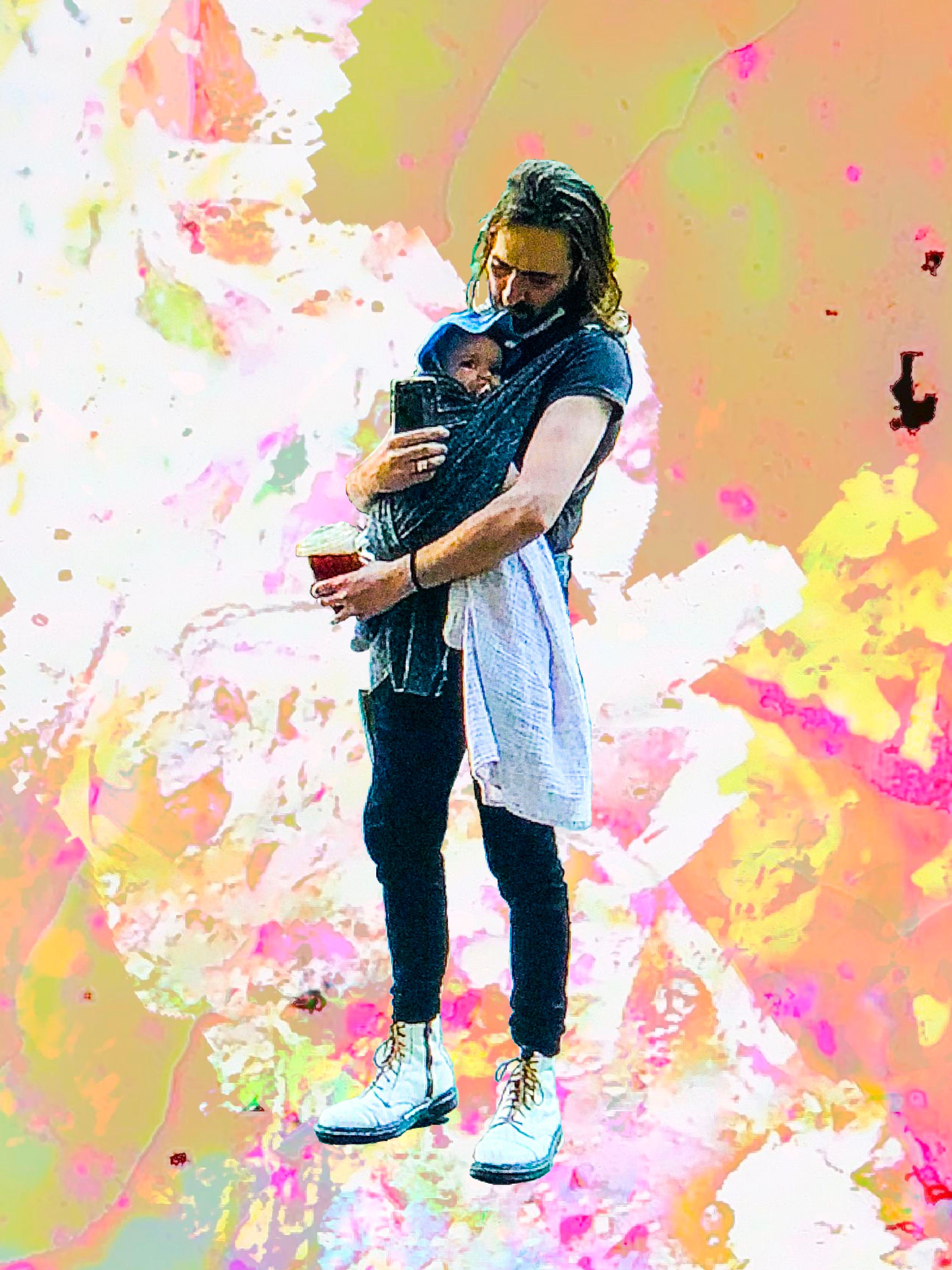 13 March 2023
Photo Credit: Noel Heroux
Today, storied NYC rock band, Hooray For Earth (established in 2003 by musician Noel Heroux), share a cover of electronic duo Autechre's track "jatevee C." Sweeping synths, angelic crooning, and added layers of distorted, noisy riffs add to the mesmerizing experience that comes with listening to Heroux's version of the track, an homage to the 2013 original.
In conjunction with the new release, The Big Takeover briefly chatted with Noel Heroux for an exclusive interview on the cover track and what's next for Hooray For Earth.
How did you go about taking on "jatevee C" and making it your own?
NH: I'd only say it's my own in that I used my voice, guitar, and live drums to recreate everything I heard in the original, which is very mechanically constructed from what I gather.
Does anything about this new release hint at what's next for Hooray For Earth sonically?
NH: Ahhh I dunno! It probably makes sense. If I'm doing what I want to be doing, I'm circumventing guitar/composition/whatever expectations. So re-recording Autechre tracks with what I've got does fall in line. It's reverse engineering, but yeah.
You also recently performed a livestream for Bandcamp, and additionally opened for Modest Mouse not too long ago. With coming back to the stage, both physically and online, how have you approached that process?
NH: Oh wow it's been kind of excellent and also terrible stress. I've made a mess building live set(up)s. Since low key emerging from an eight year break, I've only taken Hooray For Earth outside when invited, and on those occasions, I wanted the show to be unique. Like, I'll go a distance to construct unusual/difficult setups as long as it delivers a sound and experience I feel is interesting. I don't mind if I try something and it fucks up, particularly if the fuckup itself is kinda curious! To each their own loves – I love leaving a show/performance/etc and not knowing how it went down. The curiosity stays with me.
Are there any other exciting plans for the rest of this year that you can share? Is there anything upcoming that you're particularly excited about?
NH: Yes, Hooray For Earth full length. I started in 2019 and spent as much time as I needed with it. I hesitate to describe it as anything other than what it's been to me, which is an obsessive work of great detail and care. As soon as it's mastered I'll get it on vinyl and let it go. <3 <3 <3
Hooray For Earth was, at first, just a placeholder phrase/name written on CD-Rs of Noel's solo recordings, later leaving the disc and finding band members in Jessica Zambri, Cristi Jo Zambri, Seth Kasper, Joseph Ciampini, Gary Benacquista, and Noel's dear childhood friend and occasional emergency contact Christopher Principe. Various live configurations toured frequently in the U.S. and internationally, engaged in radio appearances (BBC's Maide Vale, Radio One, BBC6, KEXP, Sirius, NPR) and studio collaborations (Zambri, Twin Shadow, Autre Ne Veut, Oh No Ono, A Place To Bury Strangers) before ceasing activity via amical band breakup in Fall of 2014. Releases to date include Cellphone EP (2008), MOMO EP (2010), True Loves (2011), Never/Figure (single 2012), and Racy (2014).
After eight years away, Hooray For Earth materialized to support Modest Mouse on tour in summer and winter of 2022. This year, they also shared a reissue of their 2011 LP True Loves (featuring tracks "True Loves," "No Love," "Realize It's Not the Sun"), out now via Bandcamp, alongside previously unreleased track from the original recording sessions entitled La Que. The True Loves reissue is out now via Bandcamp, and is available to purchase on vinyl HERE.
Stay tuned for new music from Hooray For Earth, coming soon.