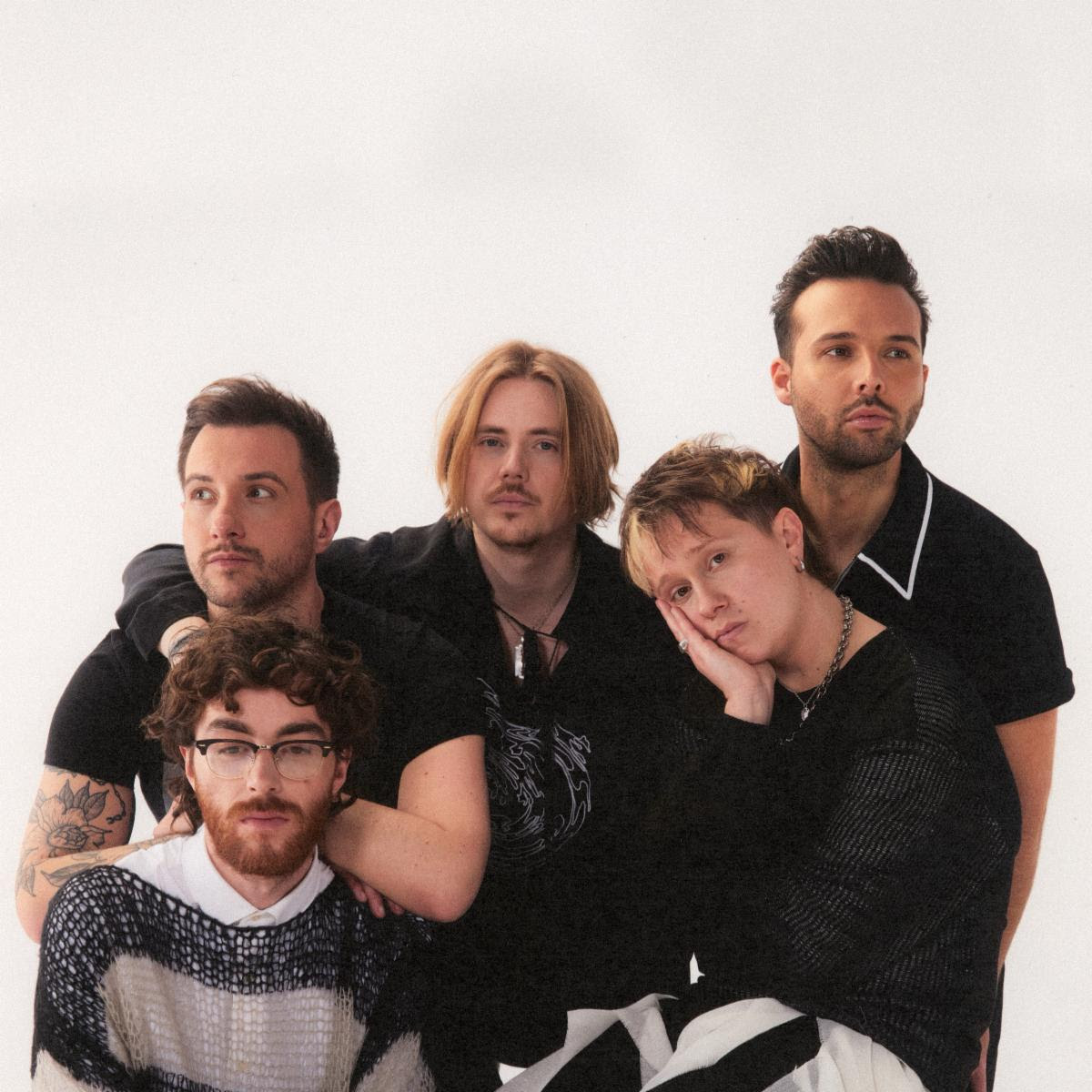 6 July 2023
Photo by Beatriz Oliveira
Nothing But Thieves guitarist/lyricist Joe Langridge-Brown is all relaxed smiles during a recent video call from his home in England to discuss his alternative band's much-anticipated fourth studio album, Dead Club City (just released on June 30 via RCA/Sony Music). He should be pleased: he and his bandmates have created an ambitious concept album that draws the listener into a compelling (and deliberately amorphous) alternate universe. Soon, fans will get to experience these new songs firsthand, as the band heads out on an extensive tour across Europe and North America to support this album release. As Langridge-Brown explains, Dead Club City is both a departure from, and natural evolution out of, all of the band's previous work – and their unpredictability is one of their most compelling strengths.
How are you feeling as you approach this album release day?
JOE LANGRIDGE-BROWN: It actually feels quite alien because the last album, Moral Panic, was released [in 2020] during the pandemic. We couldn't tour it as it was released. I'm not even sure we got to celebrate it together. So we haven't actually released an album in proper times since 2017 [with Broken Machine], so this feels really new again, which is quite nice. This has been a long time coming, releasing this album, so it's actually just more of a relief than anything to get it out.
How did you know that it was finally the right time to do another album?
JOE LANGRIDGE-BROWN: Because this is a concept record, we were lucky in the fact that we got a strong batch of songs right at the start of the writing process, which then really allowed us to explore the concept after that – sort of delve into what that might look like and really flesh out the album. Once we figured out the ending of the concept and the album, that was pretty much it. So it was basically just quite concept driven, really. I wrote the lyrics for the album, [but] I found it personally quite difficult to get myself out of Moral Panic world. It felt like the songs I was writing still were in that era, rather than a new era. So I wanted a concept to force myself out of writing like that. I've never written a concept album before, I've never written in character before, so it forced me to write something different. It was more like a tool, really – something that helped me.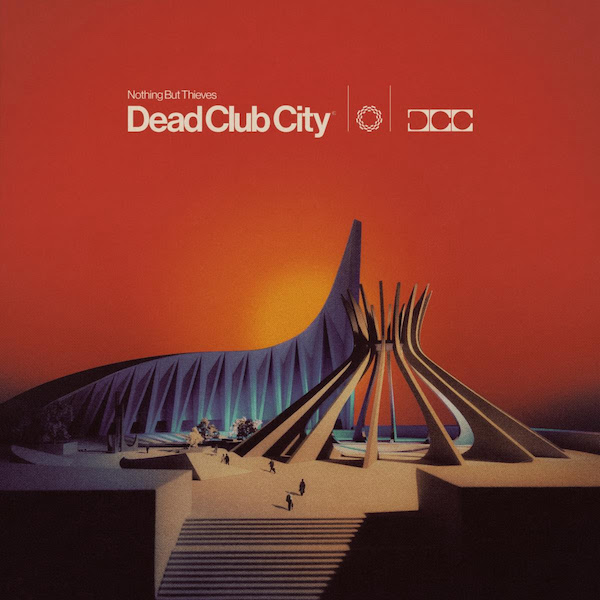 Can you give our readers a quick overview of what "Dead Club City" means to you and what you were trying to capture with that concept?
JOE LANGRIDGE-BROWN: So, Dead Club City is a city-sized members only club, and we've kept it purposely vague in the lyrics, but I think that's part of the charm, the mystery of that. Like, is it a physical place? Is it part of a shared consciousness? Is it actually heaven? There are a few different ways you can view it, and I want to keep it that way. But what I was trying to get at is that feeling of, you're either in the club or you're out of the club, whatever that club may be: celebrity or a social circle or the music industry. There are a million examples of this. So basically I created this members-only club as a good way of hanging all these different things off of the concept, basically.
When you brought this concept album idea to your bandmates, were they on board with it immediately, or did you have to convince them?
JOE LANGRIDGE-BROWN: I think because this is our fourth record, there's an element of trust that's been built up between us now at this point. I guess I'm lucky in that I have the trust of the band.
How did you all meet in the first place?
JOE LANGRIDGE-BROWN: Me and Connor [Mason, vocalist/guitarist] went to the same school. Dom [Craik, guitarist/keyboardist] and I met through an ex-girlfriend of mine. Phil [Blake, bassist] is Dom's cousin. And [James] Price, I'm pretty sure he used to sell weed to Dom. [laughs] I was in a band with Connor before. Not a very good one.
When you started Nothing But Thieves, how did you come up with your distinctive sound?
JOE LANGRIDGE-BROWN: I think Connor is one of the best vocalists of the 21st century. I think he's fucking incredible. But he doesn't have a classic rock voice, so it actually took quite a long time for us to figure out a way of creating the music we wanted to around a voice like that. I think it was us eventually talking about Jeff Buckley that we kind of figured it out. That very nontraditional rock voice, but it worked. Radiohead is a massive influence, and that was from the start. And I think from then, our sound has changed a few times. That's kind of what we try to do for each record. This record sounds nothing like the second one, say. So I think we're always constantly evolving. Really how we treat it is that Connor's voice is the thing that holds it together, especially on this latest record. Our fans expect the unexpected a bit now, so we kind of have free rein, which is very freeing as a writer.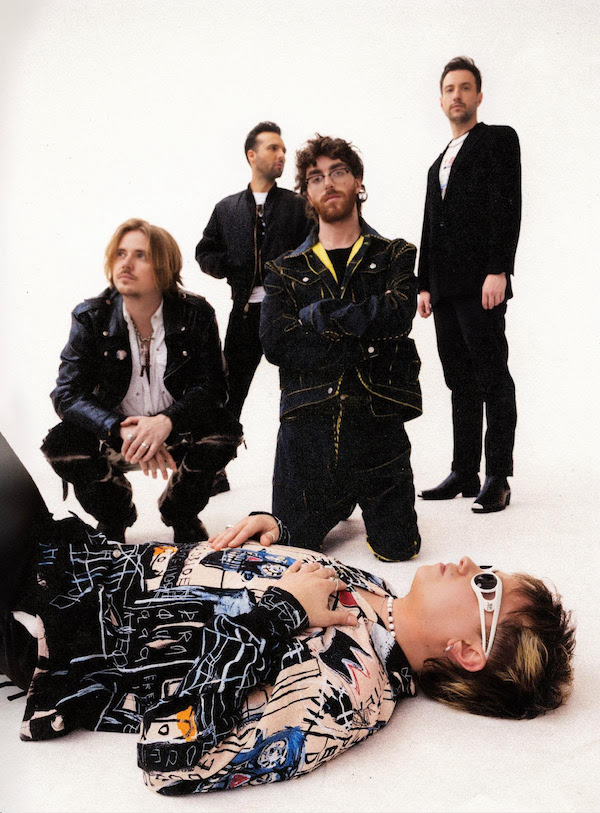 What do you think it is about your work that makes people stay loyal to you no matter what style you're playing?
JOE LANGRIDGE-BROWN: I mean, some don't. Some are like, "Where the fuck did the guitars go?" [laughs] I think because we've always done [different styles], mostly people come along with us.
How did you know that you should become a professional musician in the first place?
JOE LANGRIDGE-BROWN: I really didn't. I was halfway through my degree and then the band got management. We spent two years failing to write a good song. And then I went back to university, and I lived at home and used the money from my degree to basically fund the band for a bit. As I finished my degree, we ended up getting signed by RCA/Sony. It was like the perfect timing. I never expected to be a musician. I've never had a music lesson in my life. I didn't take music at school. None of that. I was always in bands. I picked up a guitar and was in a band within two weeks, and just really loved it and was like, "Well, if I ever get to do it, great." I'm very lucky.
What was your degree in?
JOE LANGRIDGE-BROWN: Ancient history. In the UK, it's a degree that opens doors to other degrees and that sort of thing. I probably would have worked in the city somewhere, something boring like that.
Was your family supportive when you switched to becoming a musician?
JOE LANGRIDGE-BROWN: Mostly. Family and friends at the start were a bit like, "Come on, what the hell are you doing?" But when I put my mind as something like that, sometimes it can work out. Luckily, this is one of those times. So I think they knew that a bit, that they had that trust in me a little bit. So yeah, I'm glad it did work out, though!