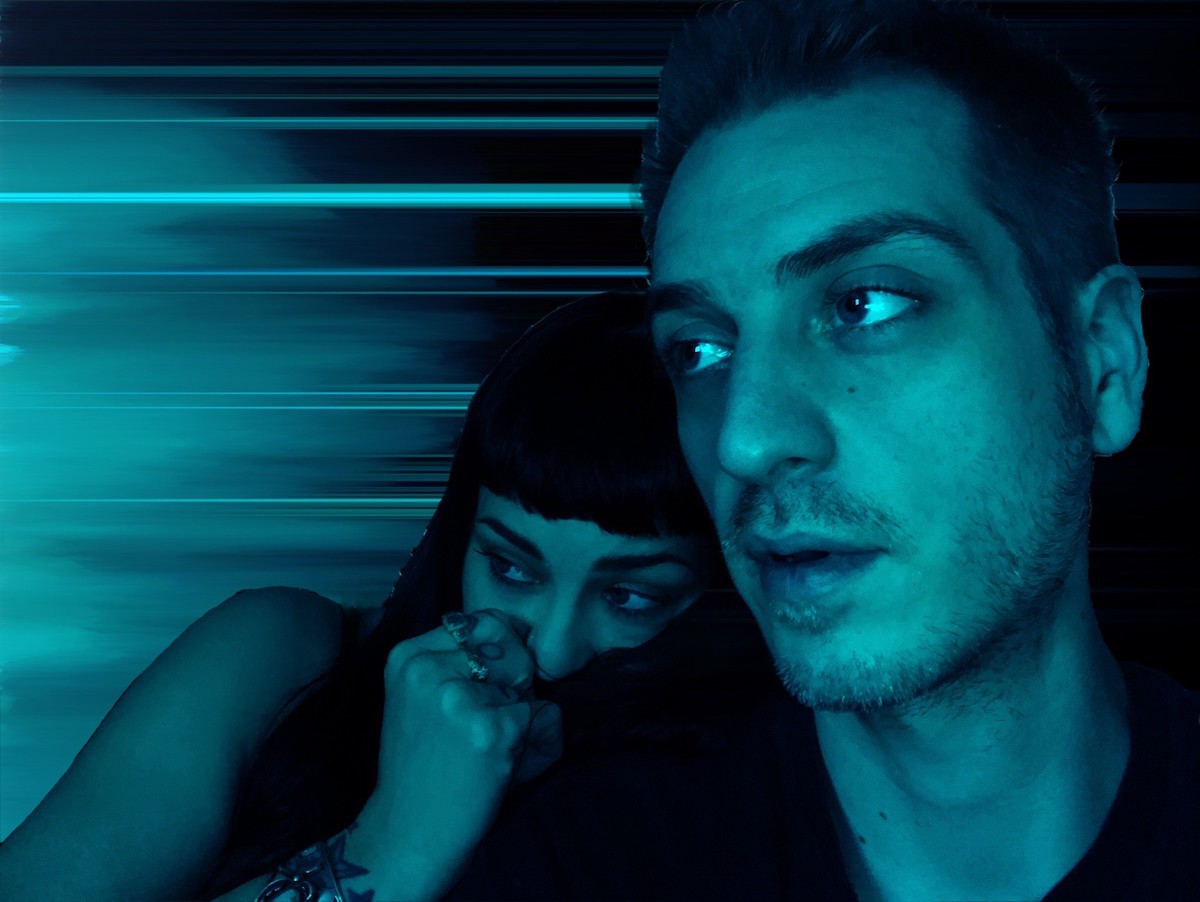 26 October 2023
When Snake River Conspiracy released their debut EP/single, "Vulcan" (1999), and Sonic Jihad, their first full-length studio album (2000), they immediately stood out, thanks in large part to vocalist Tobey Torres-Doran. Although there were plenty of other popular industrial/electronic bands at that time, few featured female singers – and no one else seemed to possess Torres-Doran's tough-yet-feminine vibe. Though Snake River Conspiracy were well-regarded, frequent lineup changes took their toll, and Torres and multi-instrumentalist Mitchell Doran eventually realized they needed to create a separate band that would better capture their shared musical vision, so they formed Mojave Phone Booth and released their self-titled debut album in 2016. Their next album, Hollow the Numbers, features Meat Beat Manifesto drummer Lynn Farmer, as well as a guest appearance by Red Hot Chili Peppers bassist Flea on the track "Life of Crime." During a recent phone call from her Bay Area home, Torres-Doran explains why the band have decided to reissue Hollow the Numbers (out on October 26 via Label 51), how her distinctive singing style evolved, and why she's remained loyal to her music career despite the ups and downs.
What made you decide to re-release Hollow the Numbers now?
TOBEY TORRES-DORAN: We [originally] released Hollow the Numbers in October 2022. We never promoted the record anywhere except for our Instagram. I wasn't even posting on Facebook, really. Facebook is just different, you know, and I was really into Instagram when we started. I got a small following there, and that's pretty much the only people who know about it. There wasn't any press, nothing. So there's a whole bunch of people who don't know about the record. So to them, it'll be new. And especially anybody who loves Snake River [Conspiracy]. It's been a real challenge to connect the dots to get people to know that I have a new band. Just within the last few years, it's been getting a little bit easier. We signed [with Label 51] around April and we've been doing everything at once, so it's been kind of slammed. Like, we're just starting right now. In fact, you're the first interview I've done, actually, in a long time, because I've been keeping to myself, been really private. I'm pretty much just going live on my Instagram and telling people what's going on.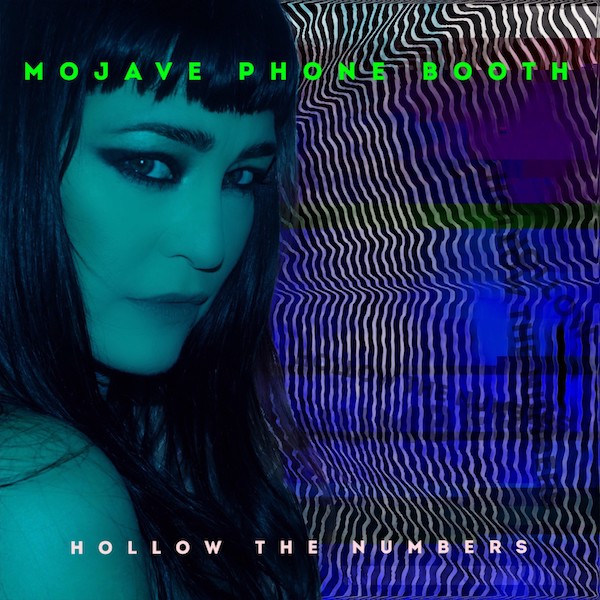 How did you know that you and your bandmates would work well together in the first place?
TOBEY TORRES-DORAN: Well, me and Mitch were in Snake River conspiracy together, and we've been married seventeen years now, and we met making music so we hit it off immediately. Luckily, our voices sound nice together. Me and Mitch are really in tune. The lyrics that he writes, he is good at expressing the way I feel. I'll say something that's straightforward and not as magical or as mysterious. Mitch will take my feelings and make them magic, more poetic – he's the main songwriter, but they resonate with me as if I'm the main songwriter. We've been together so long, and we're together every minute of the day, so we have a really cool relationship where we like to be together. We're really alike and really different at the same time. It's just a good match up. And then Mitch just ran into Lynn and they became friends.
After being on hiatus from music for a few years, how did you know it was the right time to come back to it again?
TOBEY TORRES-DORAN: It just felt like we have grown as musicians. It's more sophisticated. We explored different sounds as well as paying tribute to some of the things that we created in Snake River. So you might hear a drum beat or something, just paying homage to the music that I love and where I came from, but still growing on it. And it just felt like it was time: I have something to say now. Writing this record was really freeing, and it's autobiographical and a concept record. It was totally fun, and at the same time, therapeutic.
What ideas were you hoping to get across with this album?
TOBEY TORRES-DORAN: Just about things that were happening in our day-to-day life. There was a lot of death and suicides within the band and people that we play with. Like, my father passed away. And also, there was the pandemic. There was just a lot going on. Politics were crazy. So there was a lot of emotions, and seeing the world argue with each other over politics, and then seeing the world dying in front of you because of the pandemic. Just all of the emotions I'm feeling, [and] feeling everybody's emotions. I feel like I'm pretty a sensitive and empathetic person, so I took [on] a lot of those emotions. And then then there was a lot of stuff that was happening with me and Mitchell in our lives. But you never want to say exactly, "This song's about my friend who died." You make it much more beautiful and poetic, to not just have it shoved in your face that way, and also more relatable to everybody. My goal is for people to hear me in the lyrics, and of course I want them to connect to them in a deep way. I really loved The Smiths growing up. Morrissey, he was kind of in your face with emotions. I want people to have those same feelings I did when I was younger with music. I want people to get excited about our music. Even if it brings out sadness, I want you to feel something.
How did you learn to sing in such an emotive way?
TOBEY TORRES-DORAN: I never took lessons. Snake River Conspiracy was the first band I was ever in, and I got signed with a two-song demo to Interscope. I was thrown into it. It's something I've always wanted. I have been singing since I was a child. But you know when people ask you what you want to be? I just felt like, "They're going to think I'm fucking ridiculous." No one around me was doing the things that I was doing, or aspired to be on a stage and singing. And at first, I was a little shy about it when I was really young. I would just tell people I wanted to be a dancer. But inside, I always wanted to be a singer. Anytime there was a choir, sign me up! I'd always be the kind of odd one there, the gothy looking one. But sign me up!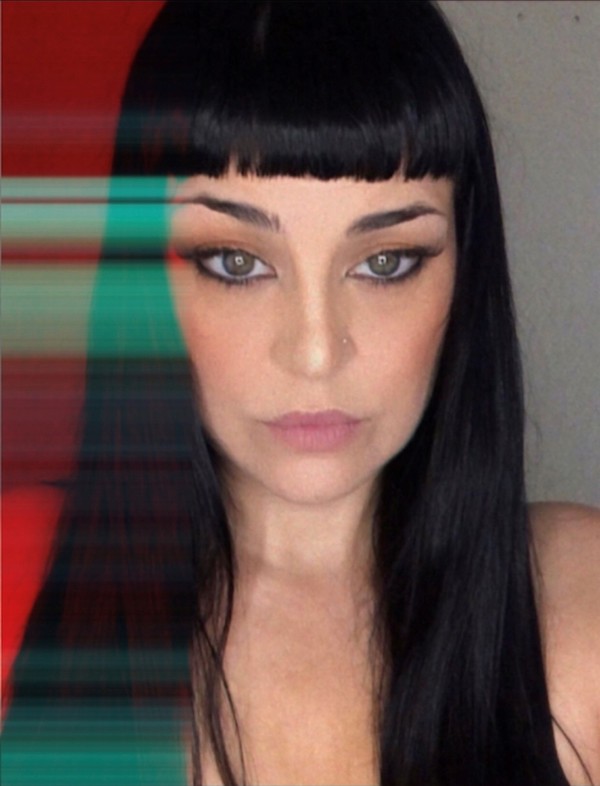 Anything else you'd like people to know?
TOBEY TORRES-DORAN: This record is my best work – it's what I feel the closest to, like who I really am. In Snake River, I would never say some of the things that were said. Like, they altered my words and now I [sing], "You make me want to fuck" in a song. I never said that. They edited it, and I had no say. I didn't have much control in that band, except for my clothes. Sometimes. And then sometimes they would airbrush them out, so there you go.
What kept you loyal to being a musician, even though frustrating things like that happened to you?
TOBEY TORRES-DORAN: Because I feel like I'm meant to do this. I feel like it's all I want to do, and I'm not going to let anybody stop me from doing it. This time, it seems like a better environment. A lot safer with the #MeToo movement – there's allies now; you don't have to be afraid to speak up about things because you have a bunch of people who are going to back you. But back in the day, nobody was backing me, and you didn't dare go on the internet and stick up for yourself, no way. So I feel like it's a better, safer place now. And also, I'm with Mitch now, who looks out for me. It was a pretty crazy time when Snake River was out. But I'm still here, and I'm really excited to get to have people hear my music.
For more information, visit https://mojavephoneboothmusic.com/home