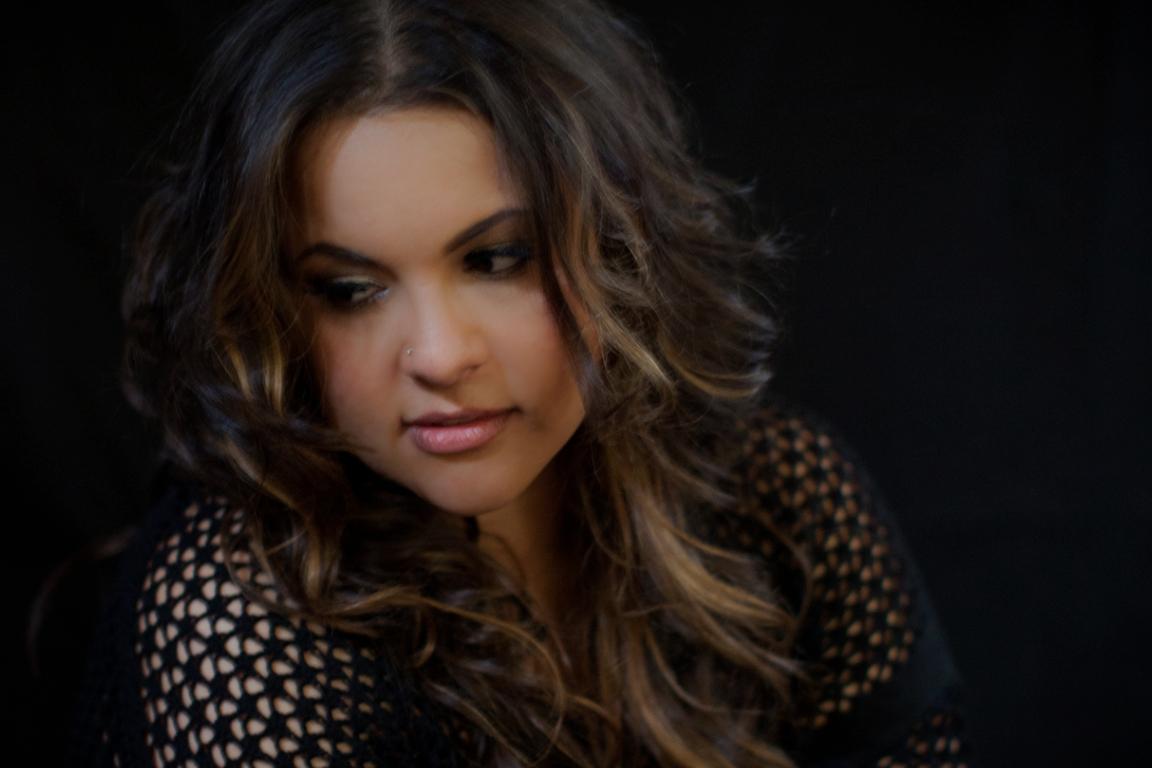 30 July 2023
Last time we spoke, we discussed the musical journey that got you to where you are today, so let's talk about more recent events and particularly the inspirations behind the current single, Love Her.
It's so great to be talking to The Big Takeover again. Thank you for your support.
Where am I today? I am at the threshold! I know where I'm going but also judge where I have been. Laying out all the pieces and seeing where things connect.
Thank you for listening to "Love Her," it's a piece that took root in my heart a few years ago and has manifested into a delicate call to action.
One of my goals has been to collaborate with different artists across diverse genres. It's inspiring to me and has allowed me to explore the depths of who I am.
The story behind "Love Her":
In September 2018, I went on a weeklong songwriting trip. Drove up the five spent some time in San Francisco and Napa, and came down the one. I had been down the one before, but this time I was able to take a lot more time to take in the sights and stay at some of the places along the way.
I think that anybody that has taken a trip down the one understands the authentic, unspoiled natural beauty there is to be seen. I'm pretty sure I got drunk off the ocean views, discovered that my favorite color is chlorophyll, and definitely made a squirrel friend on Bixby Creek Bridge.
I had researched the trip beforehand and knew there was a place called Esalen that had hot springs, but I had to go between the hours of 1 AM and 4 AM! I stayed in a cottage in Big Sur, and there were no TVs in the bedrooms and no signal on my cell phone, so you had to connect to Wi-Fi if you wanted it. I chose not to for my stay.
The first night I experienced the closest I've ever felt to nature when I headed down to the hot springs. The hot tubs are located on the cliff overlooking the ocean! Mars, yes, Mars was descending in the sky into the water, and you could see the Milky Way with your naked eye while dozens of shooting stars were going off like silent fireworks. I think it's the most amazing thing I've ever seen in the flesh.
I remember as we started on this trip, I had the thought, "How do you speak to the ocean "… and as I sat there in the buff… I realized, "You don't speak to the ocean; the ocean speaks to you."
Perspective shift.
I went back to the cottage, fell asleep, and woke up, thinking it was a bit of a dream. I went on some nature walks that day, stood under the amazing redwood tree canopies, and saw the devastation of what past fires had done, but more importantly, how they thrived from it, and I learned how they are all connected in the Earth and how healthy trees send nutrients to sick trees. I hiked to a waterfall where the term all streams lead to the ocean and now had a visual to go along with it.
Driving home drove home these thoughts and ideas in my head, "Nature doesn't need us; we need nature."
Two years later, we experienced the world pandemic. And while humans were isolated, nature thrived. The news reported how dolphins began swimming in the canals in Italy again… and magically, the smog from LA vanished. That's when I started writing the song. And the first words that came to me were, "Somewhere along the way, trees became money, and we forgot how to love our mother." It really hurt my heart to think that, but it's the truth. Later, I took the ideas that I had to Daniel Martin, we created a track, and we co-wrote the rest of it.
And how effective a tool do you think music is when it comes to making people think about such pressing issues?
I think music is the MOST effective tool when it comes to making people think about pressing issues. From the beat, tones, tempo, words, and melodies, each piece holds a key that opens hearts. I mean, Bob Marley calmed an entire nation from war with it! Music breaks down human barriers. It's a universal language that we were all born to comprehend.
The jauntiness of the music is wonderfully underpinned by Mai Bloomfield's sweeping cello. How did you come to work together?
Mai Bloomfield's cello is the chef's kiss to this piece… as well as her backing vocals.
After recording "Love Her" as a demo, it sat for a while because it was missing something. I heard some stuff by Mai, and it just clicked. "She's got to be on this track!" I called my friend Carlos Calvo, who is her friend, and we were put in contact; she heard the song and said she loved it, and somehow, in between touring and releasing music with Jason Mraz, I got lucky, and she said yes to being on it! She is so, so good. A true professional!
It all came together so brilliantly. I feel so fortunate to be able to make music that matters not just to me but to others, as well.
Stylewise, Love Her, with its rootsy-pop groove, is very different from previous releases, such as the polished and poised R&B vibes of "I Am Woman." Do you find it easy to move between styles, and do you have a signature sound?
I find it easy to move between styles and genres. I grew up listening to so many different types of music and always thought it would be really awesome to try my hand at what felt right. I'm not musically biased. It was only once I got into the industry that I had to think about it. I mean, I've written country, rap, pop, R&B, rock, children's music… throw the box away if the shoe fits. It's also really great that Internet radio is so open to a mix of genres, even if it's on the same channel.
I think my signature sound is a soulful vibe. Track-wise, though, I'm open!
As we closed the interview last time, you told me about some of your plans. Did you get out on the road with your Soulcal band?
A lot has changed since we last spoke. SoulCal was a great endeavor; the highlight was playing at Humphrey's Backstage Live. I was always upfront with them about my solo stuff, and it was time to shift gears into my music. Now I have a Joanna Pearl Band with incredible musicians. Currently booked for our second show at Baily's in Temecula and booking more! So excited for this!
Did PearlArise, your socially conscious jewelry line, see its debut?
PearlArise jewelry line is on the rise! I am very excited about this project. Currently, we are waiting on the US trademark commission to approve the name. It shouldn't be too much longer, the website is being built, and we've already made partners with Amazon! So, so close to launching!
Did you get to sing the National Anthem at the Ontario Reign game?
Yes, I sang the national anthem at the Ontario Reign game for the teddy bear toss! We were able to donate over 125 teddy bears for children during the holiday season! I have been invited back to sing for the 2023 game, which I just found out is scheduled for Saturday, December 16, 2023, at 6:00 PM, facing the Colorado Eagles. My goal this year is to raise enough money to donate at least 200 teddy bears.
Since you seem to be a very busy and forward-moving person, and having caught up with everything you had planned last time we spoke, I'll ask again, what is next on the agenda?
I appreciate you asking what is next on the agenda. I'm just about to get in the studio to record the full album! I have formed a band, lovingly referred to as the Joanna Pearl + band; we are currently booking and have some shows on the calendar. It seems the universe just keeps providing me with opportunities which I'm very grateful for, so stay tuned; you just never know what is around the corner for me!
Thanks for taking the time to chat with me, and all the best with everything until our paths cross again.
Website
Twitter
Tiktok
Instagram
Facebook
I Am Woman Festival