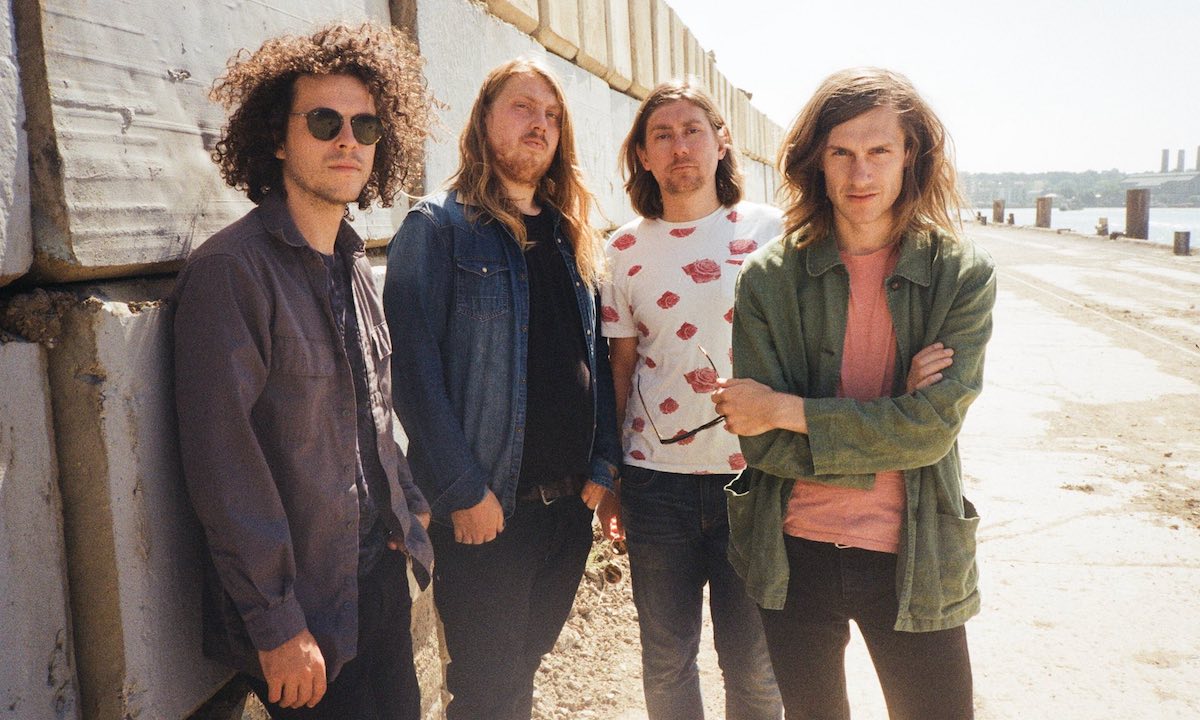 20 December 2016
Earlier this year, I had the opportunity to chat with Liam Magill, the frontman of the English psychedelic-rock group Syd Arthur. Having released Apricity this past October, the band managed to trudge past departure difficulties and a change of pace with great success, releasing a soulful album, and achieving a great deal on the road. Below are some excerpts in my chat.
CONNOR BURGESS: Just wanted to point out early, didn't realize you were a triplet! I am as well, I find it really funny, the reactions when people realize that. How is it working with your siblings?
LIAM MAGILL: They're great, we have our ups and downs like most siblings do, but it's nothing too crazy.
CONNOR BURGESS: So you guys actually get along on the road? I imagine that can be difficult at times.
LIAM MAGILL: It is at times, yeah, but it's like anything else really. We have our disagreements, but nothing that's too awful by any means.
CONNOR BURGESS: Do you find that it effects the dynamic of the band?
LIAM MAGILL: If anything, it brings us closer, we have a tight bond as brothers, and it's nice to be able to fall back on them sometimes, you know?
CONNOR BURGESS: Do you actually enjoy being on the road? I've heard it's either a love or hate thing, some people relish and others dread it.
LIAM MAGILL: I'd say it's about half and half, we love having the opportunity to go around and see new things and play with some amazing people, but it gets tiring not being able to stay in one place for too long, you're always up and leaving every other day it seems.
CONNOR BURGESS: Any ideal places that you've played or want to play? What's the dream?
LIAM MAGILL (laughs) We've done some pretty incredible things as it is right now, I can't name any one particular thing, we all just kind of take it as it comes.
CONNOR BURGESS: _So if I were to tell people to listen to the band, how could I accurately describe you guys? What would give the band justice? Can I describe it as "psych rock?"
LIAM MAGILL: We're a mix of everything honestly, alternative, jazz, psychedelic rock, it's all kind of bunched into one, I don't think there's any one particular way to describe it, to be honest.
CONNOR BURGESS: You guys have obviously achieved a great deal of success over the past few months, anything out of the ordinary or unexpected since Apricity got released?
LIAM MAGILL: Honestly, we just take it day by day like I said. Some stuff has been shocking, but it's honestly just been such a pleasure to be on the road and put this album out for people to enjoy, that's really what it's all about.
Apricity was released in October on Harvest Records, you can check the album out via the Harvest Website or on ITunes.